In today's e-commerce world, you sell your items through several sales channels and keep your inventory in different fulfillment centers. Poor inventory management may have a negative influence on your sales and credibility across all sales channels. And instead of achieving success, you may reach rock bottom. Therefore, as you expand and begin selling through new channels, it necessitates the development of an inventory allocation plan. It can lower the risk of overstocking, overselling, and stockouts while also increasing the speed and efficiency of order fulfillment. This may have a significant influence on the total sell-through rate and greatly simplify e-commerce order fulfillment. In this article, we will tell you what is inventory allocation, which methods it includes, why e-commerce companies need to have an inventory allocation strategy, and other knowledge related to it.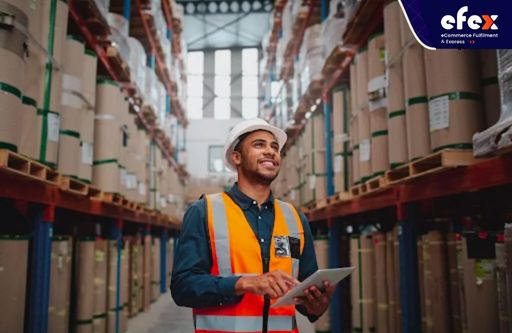 Definition Of Inventory Allocation
Essentially, inventory allocation refers to any decisions made on the way inventory should be dispersed across the supply chain. Many merchant networks are built on a complicated mix of centralized and decentralized sites and channels. As a result, determining an ideal inventory allocation is a genuinely mind-boggling process. However, considering the significance of accessibility at all sites such as shops, distribution hubs, fulfillment centers, and DCs, it is an issue that cannot be overlooked. Moreover, the impact is enormous when you take into account the cost of making an incorrect allocation.
- Read More: Order Management System: Definition, Process And Value
- Read More: Order Management System For Ecommerce: Definition, Key Effect, Benefit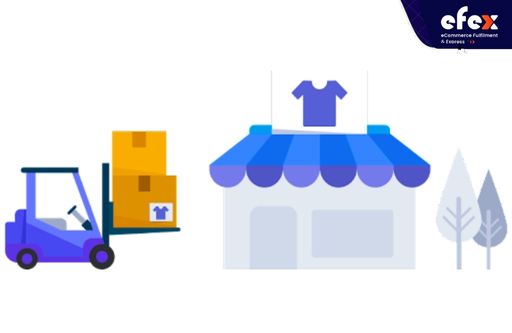 What Techniques Does Inventory Allocation Have?
Below are the two methods that you can use for streamlining inventory management.
Allocating Inventory Manually
Several retail companies still manually maintain and track levels of inventory. Physical inventory tablets or ledgers, and also manual information for physical distribution decision-making, are used in handheld inventory management. However, the manual technique may provide various issues to merchants, like a lack of accuracy or potential inventory theft, particularly when handling large-scale inventory.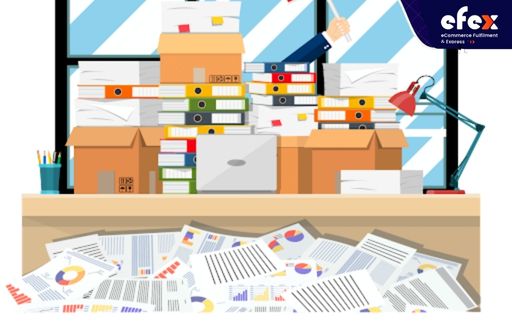 Inventory Allocation Using Technology
Every store must have been compelled to modify the shipping addresses, and you may have the following queries. You should consider whether it is required to allot more stock units, corporations should move a bigger share of their inventory to a warehouse where demand is increasing, or the companies require a higher amount of products or not. Many retailers have utilized technological advancements in order to properly track inventory in real-time. Furthermore, certain significant technologies can aggregate valuable data, allowing merchants to make informed selections. Technology advancements may be used in a variety of ways. Retailers frequently elect to invest in strong ERP inventory software. Small and medium-sized enterprises should consider adopting effective stock programs designed for small and medium-sized online retailers to ease inventory allocation decision-making.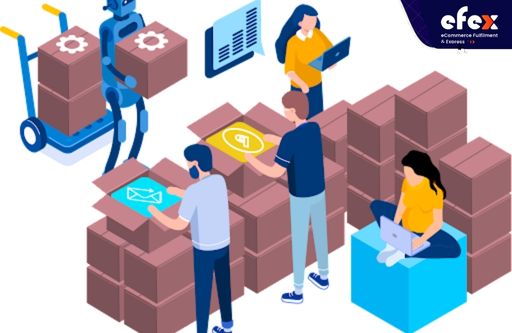 What Are The Advantages Of Inventory Allocation?
Here are a few advantages why e-commerce companies must allocate inventory:
Reduce The Dangers Of Overstocking
If you have an excess inventory, it can consume storage space and lock up capital. The most notable thing is that it adds to the occurrence of expenses, including:
Product cost
Credit lines are loans to fund the acquisition of the merchandise.
Carrying expenses include warehouse rent, labor, and insurance.
Opportunity cost, or the loss incurred as a result of being unable to clear off stock.
Furthermore, allowing merchandise to lie on your shelves for too long might result in damaged, out-of-date, or expired products. You must exercise effective inventory allocation to prevent overstocking. Additionally, you must take a comprehensive approach to optimize levels of inventory by reviewing historical order information, inventory turnover, slow-moving stock, and other inventory issues.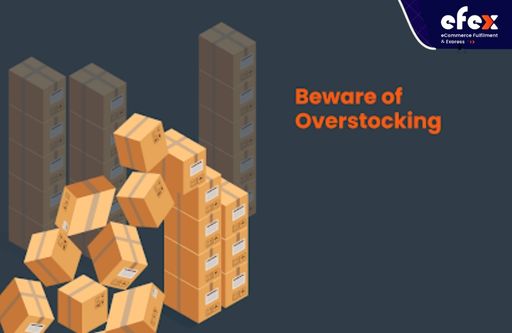 Avoid The Dangers Of Overselling
Too little inventory can be as detrimental to your online marketplace as too much inventory. It can lead to stockouts, which are when things are not in stock at the moment of purchasing. This might lead to substantial buyer dissatisfaction and a sales loss for you. It is much worse when you accept orders from consumers but do not fulfill them. Meanwhile, your items are unavailable whereas your clients might switch to your competitors. Overselling might taint your brand's image.
- Read More: Dependent Demand Item And Independent Demand Item
- Read More: What Are Gross Requirements? Plan And Calculation
- Read More: What Is Net Requirement? Formula And Plan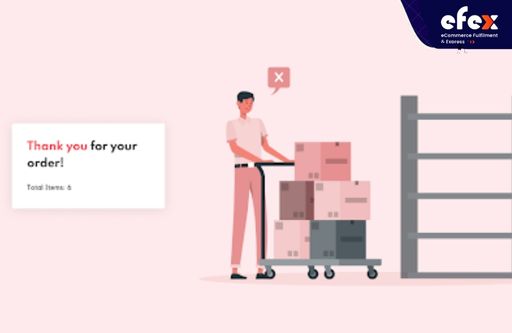 Furthermore, every promotional event or flash sale that might dramatically increase orders must be considered. It is preferable to ensure that you have enough inventory levels for the events. In such cases, you must have access to inventory management systems that may assist you in allocating goods properly and efficiently.
Simplified Multichannel Management
Inventory allocation has become more complicated when more sale channels are added, a practice known as multichannel e-commerce. To enable ongoing order fulfillment across several sales channels, you must remain ahead of inventory levels and inventory replenishment. Using inventory management software to track goods in real-time across multichannel sales platforms can assist you in relieving stress. Many prominent sales channels like Facebook, Amazon, and Walmart have direct interfaces with your existing technology stack, allowing you to manage inventory from a single dashboard.
Create A Scalable Foundation
Integrating technology and procedures to assist you in making more useful inventory allocation decisions that save money and time may establish a strong foundation for your organization to grow. However, for developing firms, investing in the technology and infrastructure of the logistics industry may be difficult, time-consuming, and expensive. Therefore, many e-commerce firms collaborate with a 3PL provider that can provide an expanding fulfillment network, inventory management solutions, and retail fulfillment capabilities to assist them in saving money and time while growing their business.
Considerations When Allocating Inventory
It is not like every e-commerce business distributes its items through numerous sales channels, employs more than one fulfillment center for order processing, or maintains the same inventory. This implies that each e-commerce brand has its own set of inventory management requirements. Here are a few things to bear in mind:
Inventory Market
You may forecast demand by analyzing historical data as well as other aspects such as overall economic circumstances, market trends following the attractiveness of your product, sales statistics and yearly growth, assured sales from continuous subscriptions, and impending promotions such as end-of-season specials. Since you might never be able to estimate demand perfectly, you can come close by utilizing powerful technologies and techniques. You may forecast how much inventory you need to stock at every location or allocate to every sales channel using a data-driven strategy.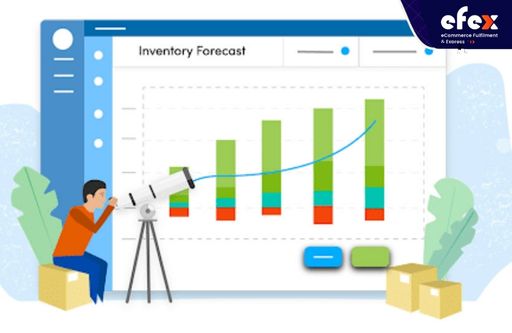 Available Inventory
Order fulfillment may be streamlined by guaranteeing that your items are available at the FCs nearest to your clients' locations. You may face greater shipping expenses and shipment delays if you do not have a good means to track inventory availability. This may have a significant influence on customers' expectations of quick and economical delivery, and if an e-commerce business is unable to match them, it can result in a greater shopping cart abandonment rate. To eliminate such problems, you might arrange your inventory depending on where your clients dwell in various geographic regions. You may also put in place an inventory monitoring system that links to your online shop, including marketplaces, and lets you see all of your inventory, fulfillment centers, sales channels, and customers in one location. These insights will allow you to accomplish rapid shipment, reduce shipping costs, plan inventory restocking, and avoid running out of items or being out of stock.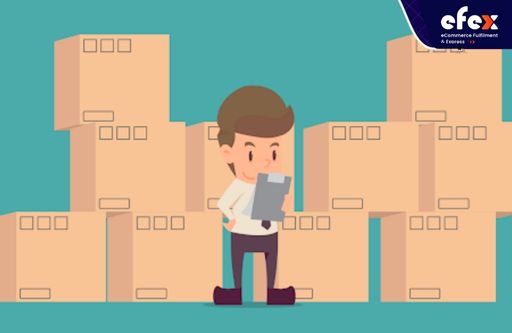 Available Warehouse Space
Another important issue to consider when arranging your inventory is the amount of warehouse space available and the cost of renting it. Many e-commerce companies keep inventory and fulfill orders in-house till they have no space available. Then companies may outsource order fulfillment to a 3PL supplier and distribute their inventory across various fulfillment centers. Storage fees in this location might vary depending on the pricing supplied by 3PL suppliers. This implies that your inventory allocation is determined by where you keep your goods and how much it costs.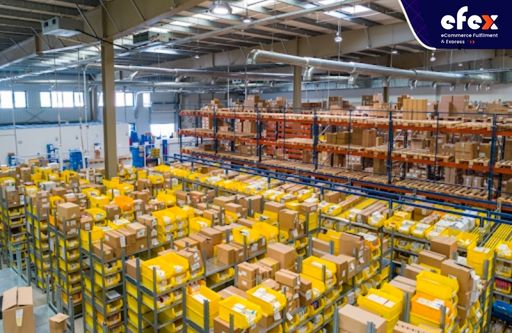 Fulfill Orders Easily
Inventory allocation has an impact on both the speed of order fulfillment and the cost of delivering orders. Assume you discover that laptop covers are available on the rooftops of New York and Texas. In that situation, storage space in or near major cities should have a higher inventory allocation than storage in other places.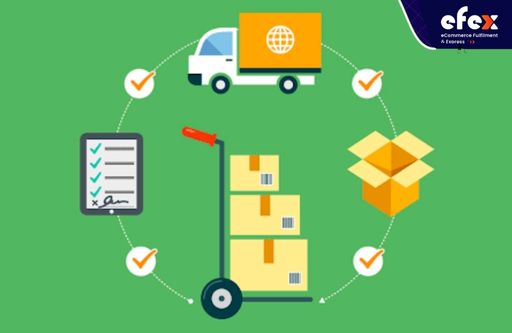 Conclusion
Retailers guarantee that the correct product is accessible at the right time and in the right location by successfully distributing inventory around the chain. Optimum allocated inventory ensures that customer happiness is maximized and profit opportunities are completely used. Thus, in complex retail settings with various warehouses, storefronts, and e-commerce platforms, it is critical that the inventory allocation plan be well thought out and properly communicated within the organization. Sooner or later, the store allocation for available inventory has the potential to have a significant influence on the total sell-through rate and waste.