Given the abundance of small company storefronts, marketplaces, subscription services, and in-app buys on social media platforms, online shoppers have countless choices for where and how to buy things nowadays.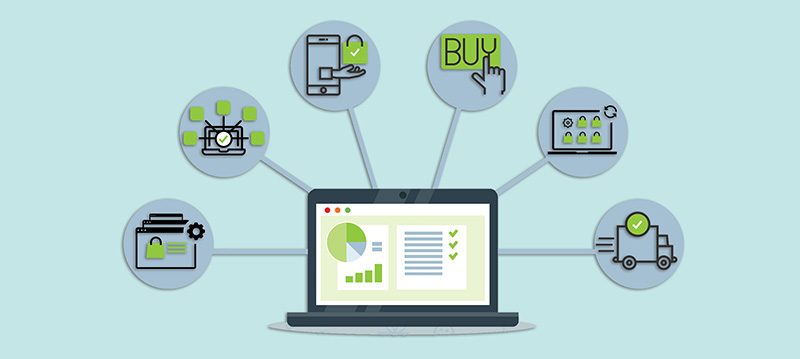 However, your best clients may not constantly be searching for your company, which is why it's crucial to broaden your online sales with multichannel selling.
DTC (Direct-To-Customers) brands should have a multi-channel eCommerce strategy in order to maintain long-term success.
Thanks to multi-channel eCommerce software, online sellers now can quickly and simply link with shopping carts, delivery services, transactions, and more.
Join us as we review the top 12 multi-channel eCommerce software listed below.
What does multi-channel eCommerce mean?
Multi-channel eCommerce refers to leveraging many channels to connect with customers and sell more goods to reduce your dependence on a single online marketplace.
The multi-channel strategy entails connecting several sales platforms and channels to your internet business as a core. For greater visibility and a broader audience, the products you sell and keep in stock are also offered in different sales channels.
It is easier for customers to buy anything via the channel of their preference when a variety of sales channels are available and promote your item to new buyers with whom you might not otherwise have a connection.
Such sales channels frequently combine physical storefronts, online marketplace displays, social media platforms, retailer websites, and other channels for online buying.
Now, let's review each top-notch multi-channel eCommerce platform below!
Paypal: Digital Payment Platform International
Pricing: Pricing is based per transaction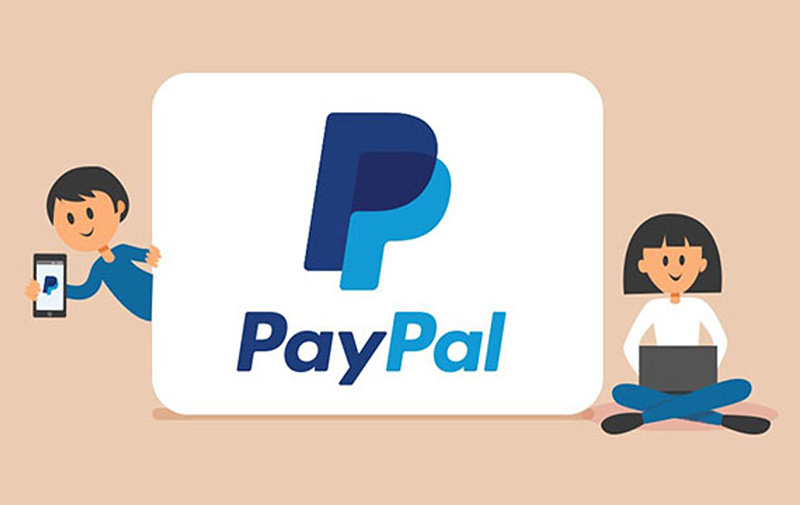 PayPal is one of the best multichannel eCommerce software ever.
With the help of PayPal, businesses, and individuals can make and receive payments online without disclosing their credit card information. All sizes of enterprises can use the solution.
You don't have to re-enter details because PayPal offers a one-touch check-in process. By connecting their card information through PayPal's gateway, consumers can shop and complete transactions both domestically and abroad.
Users of the service who are company owners can take international payments via digital wallets or banks. With only a single account, businesses can charge clients, get payments directly from manufacturers or suppliers, and take money from even more than 200 marketplaces.
A piece of good news for you! PayPal is an open-source multi-channel eCommerce that is totally free. The main fee you have to pay is the transaction fee.
Depending on businesses' overall sales volumes, PayPal assesses a transaction fee. Moreover, mobile devices can also work with the system. This gives all users the utmost convenience.
| | |
| --- | --- |
| Pros | Cons |
| Easy to useExcellent customer service | Complicated dispute process |
Squarespace: Create a Website and E-commerce solution
Pricing: $12.00 per month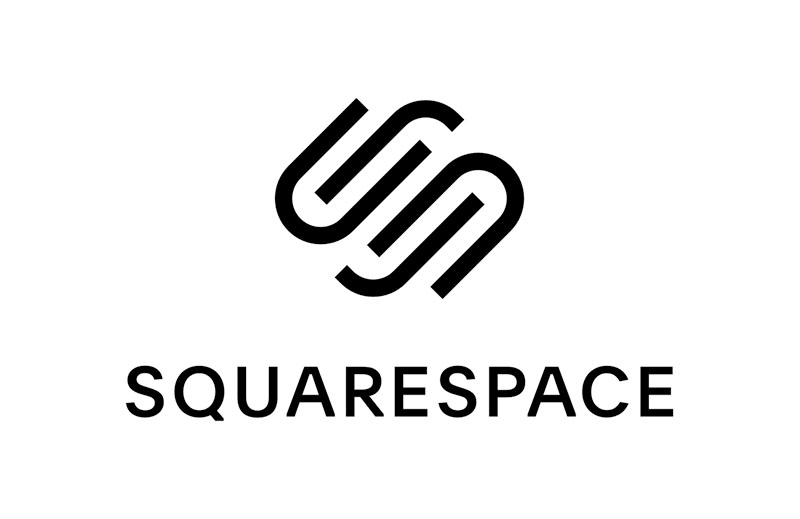 Squarespace provides an e-commerce service for small and medium-sized businesses to develop online storefronts, as well as to help users create websites. Users of Squarespace's e-commerce services can manage their inventories, shipping, accounting, and taxes in addition to selling goods and services.
Squarespace stores enable customers to add countless goods to their websites. To organize and maintain their products, users are given access to an active drag-and-drop sorting feature as well as tags and categories.
Users can also track client behavior, sales, units sold, transactions, and so on in real-time with the use of Squarespace's built-in analytics tool. Besides, users can track orders and stock, scan identifying bar codes, process refunds, and complete orders using the store management mobile app.
What's more? Limitless hosting is available with level 1 PCI compliance & 128-bit SSL encryption for Squarespace e-commerce websites. It accepts a variety of payment options, including PayPal, Apple Pay, and credit cards through Stripe.
| | |
| --- | --- |
| Pros | Cons |
| Numerous built-in tools and integrations that simplify starting a businessEasy to useProfessional customer support | Some features are missing |
ShippingEasy: Shipping and inventory management solution
Pricing: Starting at $5/month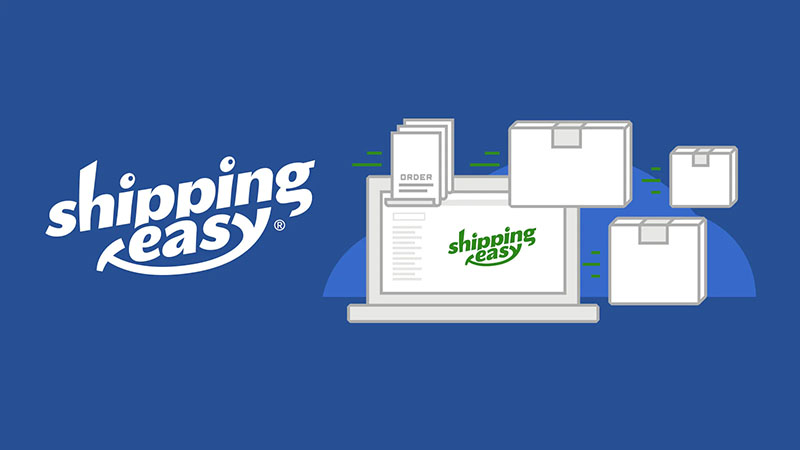 With ShippingEasy, small and midsize e-commerce companies can benefit from the cloud-based transportation and inventory management service. Order administration, label personalization, connection with various seller channels, returns management and rate comparison are key features.
In addition to numerous marketplaces, shopping carts, and e-commerce platforms, ShippingEasy can link with UPS & FedEx accounts. Orders are downloaded across all selling channels by the software, which then automatically maps individual shipping choices, costs, and delivery alternatives.
Users of ShippingEasy can alter shipment labeling and packing slips to coordinate with branding. Next, you can choose whether to print labels and slips in batches or one at a time. Once an order is sent, the system will send messages with the tracking number automatically.
Monthly subscriptions are required to purchase ShippingEasy.
| | |
| --- | --- |
| Pros | Cons |
| Shipping easy was super easy with integrationFree trial version with many features | Not really user-friendly |
Netsuite: ERP, financials, commerce, inventory management
Pricing: Starting at $499.00 per month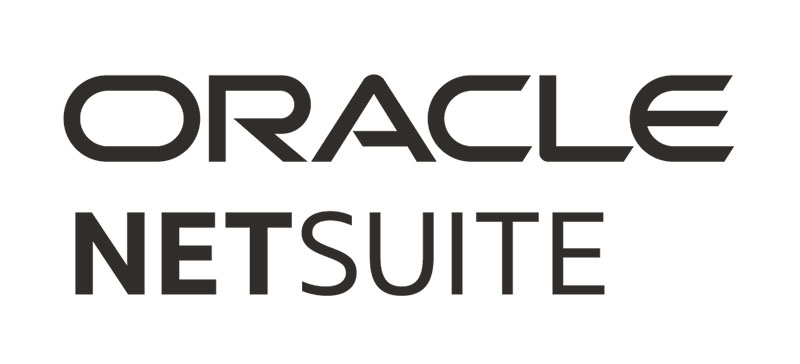 Through the automation of key business operations and the provision of real-time insight into financial and operational performance, NetSuite, an all-in-one business management solution, assists more than 32,000 enterprises in operating more efficiently.
NetSuite's integrated system, which includes ERP, commerce, financials, inventory management, PSA, HR, supply chain management, and much more, helps fast-growing companies across all industry sectors perform more effectively.
Additionally, NetSuite provides businesses with complete data visibility and business management.
Over 31,000 users in more than 200 countries utilize NetSuite. Ideal for fast-expanding businesses of all sizes and across all industries that require a basic system for financial management that can expand and change as the company grows.
Every step of your company's development, from startup to IPO to international expansion, is supported by NetSuite.
Under an internet connection, one can access NetSuite, a cloud-based system. The software can be used without the need for any additional hardware, software updates, or downloads. Role-based dashboards offer a quick and convenient way to obtain real-time information to support business operations.
Users pay an annual license cost to use NetSuite. The three primary parts of your license are the number of users, the extra modules, and the core platform. For the setup process, there is additionally a one-time implementation cost. You can quickly enable new modules as well as add users as your business expands.
With a mobile-first user interface for critical workflows and the capability for push alerts for time-sensitive operations, NetSuite's mobile app, which is available for IOS and Android, enables users to streamline work while on the go.
| | |
| --- | --- |
| Pros | Cons |
| Inventory management is great Easy to navigate set of the systems. | Quite expensive |
Lightspeed Retail: cloud-based POS solution
Pricing: Starting at $69.00 per month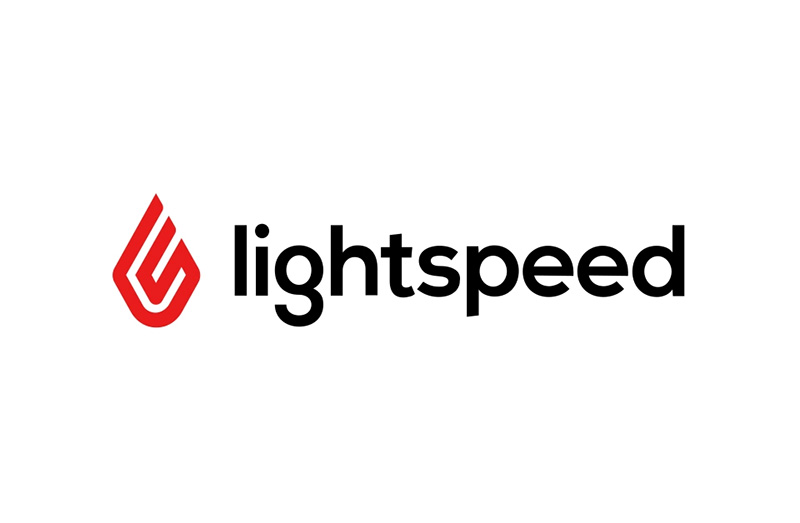 A cloud-based point of sale system called Lightspeed Retail is appropriate for businesses selling items including clothing, shoes, jewelry, pets, bikes, or home decor.
The solution gives retailers access to tools like inventory management, control over cash drawers, retail store management, payment processing, customer profile access, purchase order management, accounting software connectivity, and integration with POS devices like barcode scanners or receipt printers.
Customers can manage in-store and online inventory with Lightspeed's fully integrated eCommerce platform, which also provides a single view of the customer and multi-channel sales data analysis.
The retail POS system offers multi-store features including inventory synchronization between all locations, and mobile extensions allow associates to use iPads to check inventory and make sales from anywhere in the store.
Utilizing a matrix system, the inventory management features provided by the retail POS solution allow users to create, track and give serial numbers to products as well as generate product variations. Customer service services including profiles, sales history records, and customer insights are also available from Lightspeed Retail.
Monthly subscriptions to Lightspeed software are available, and it provides free, individualized onboarding and round-the-clock assistance.
With the help of the Lightspeed Retail POS iPad app, companies can set up an iPad POS system in their physical store to handle transactions, handle returns, take money with gift cards, apply discounts, and more. The software can also be used offline.
| | |
| --- | --- |
| Pros | Cons |
| Great analytics packageUser-friendly | Bad customer service |
Pricing: Starting at $16 per month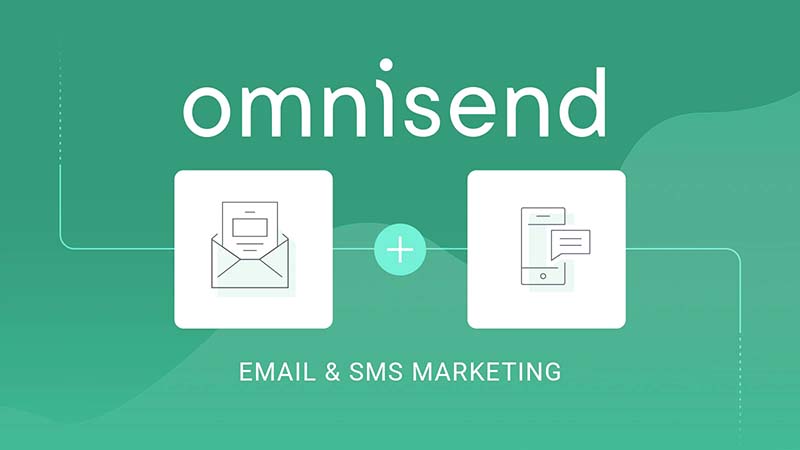 Omnisend, which is an omnichannel marketing automation tool, designed for e-commerce companies that prioritize growth. For seamless communication through email, SMS, online push notifications, and other channels, Omnisend lets you integrate many channels into a single automation workflow.
To increase your customer base, Omnisend provides an easy-to-use drag-and-drop visual composer for emails and email capturing capabilities. Automation tools enable you to build strong automation workflows as well as customize your message based on campaign participation, consumer data, and purchasing patterns.
The majority of eCommerce systems and other marketing tools can be integrated with Omnisend. Services cover email, online knowledgebase, and live chat help and are available on a monthly subscription basis.
| | |
| --- | --- |
| Pros | Cons |
| Good performance overallExcellent automation flows | Interface is quite complicated to navigate |
Ecwid Software: Ecwid is an e-commerce solution for small and midsize businesses
Pricing: Starting at $15.00 per month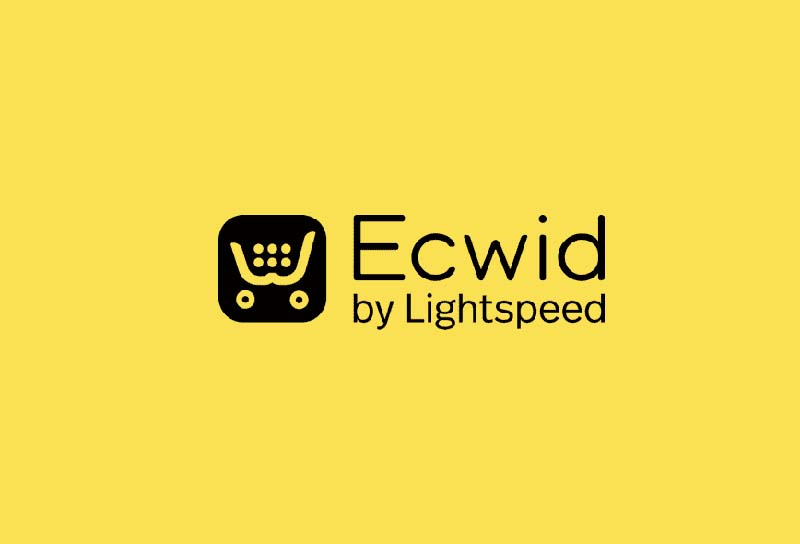 Ecwid is a small to medium-sized business e-commerce solution that allows customers to create an online store on most any social media or website platform. The system can interface with current websites without changing their look and is cloud-based.
Ecwid enables customers to take payment from their phones by integrating with a number of POS programs, including Square POS, Vend, and Clover. Upgrades, security, SSL certificates, hosting, and server setup are all managed by Ecwid for websites. Users can control promotional pricing, discounts, product selections, and combinations along with inventory using Ecwid's shop administration tool.
Facebook, Drupal, Joomla, 1and1, WordPress, and Sitebuilders are all integrated with Ecwid. It supports 45 languages, more than 40 foreign payment methods, and real-time shipping integrations.
| | |
| --- | --- |
| Pros | Cons |
| Easy to useMany support tools and tutorials | Don't have their own payment processor |
A2X Software: A2X is an ETL and financial management solution
Pricing: Starting at $19.00 per month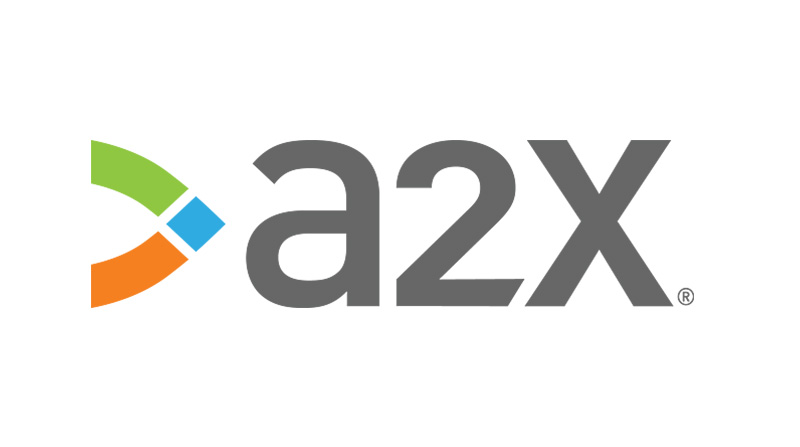 Businesses can automate accounting for many eCommerce platforms, including Shopify, Walmart, Amazon, Etsy, and eBay, using the ETL and financial management software A2X.
A2X enables businesses to interface the platform with a variety of outside accounting programs, including Xero, Sage, and QuickBooks, improving back-office operations and opening up new e-commerce prospects.
A2X offers meticulous reconciliation and complies with the stringent requirements of qualified accountants and bookkeepers.
| | |
| --- | --- |
| Pros | Cons |
| Ease of useDecent support team | Time taken to set up might be a bit lengthy |
TrueCommerce EDI Solutions Software: cloud-based distribution platform
Pricing: Available upon request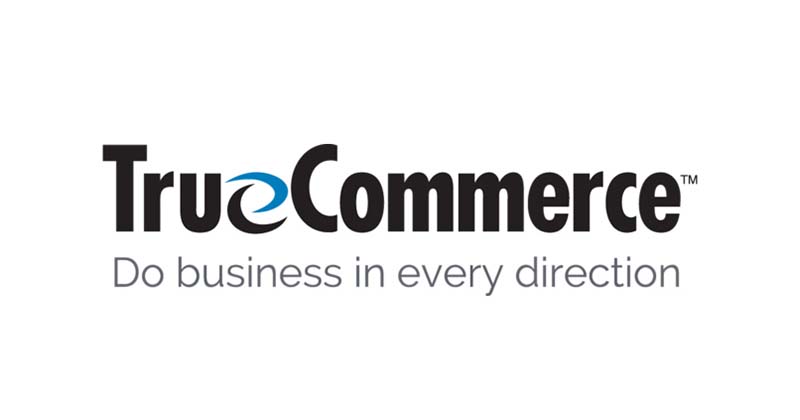 TrueCommerce EDI Solutions - a cloud-based distribution system enables companies to automate every step of electronic data interchange (EDI), including end-to-end integration, data backup, and order processing.
File archiving, data format conversion, AS2 support, reporting, EDI testing, and analytics are a few of the key features.
TrueCommerce EDI Solutions, which are created for wholesalers, distributors, suppliers, and manufacturers, enable businesses to handle digital information by gathering different forms of data such as invoices, purchase orders, and more.
Utilizing a variety of protocols, including XML, ASC X12, and UN/EDIFACT syntax, the centralized solution enables businesses to exchange EDI documents with trading partners. Through plug-in tools, the system also assists in displaying trade partner maps to prepare outbound EDI transactions in accordance with customer demands.
TrueCommerce Distributors can create online forms with the help of pre-built business requirements and business compliance thanks to EDI Solutions.
| | |
| --- | --- |
| Pros | Cons |
| Ease of useCan import hundreds of orders | It might be quite hard to integrate the mappingDoes not work consistently, sometimes |
DataFeedWatch Software: Optimize your feeds for Google Shopping, Facebook, Instagram
Pricing: Contact the vendor for information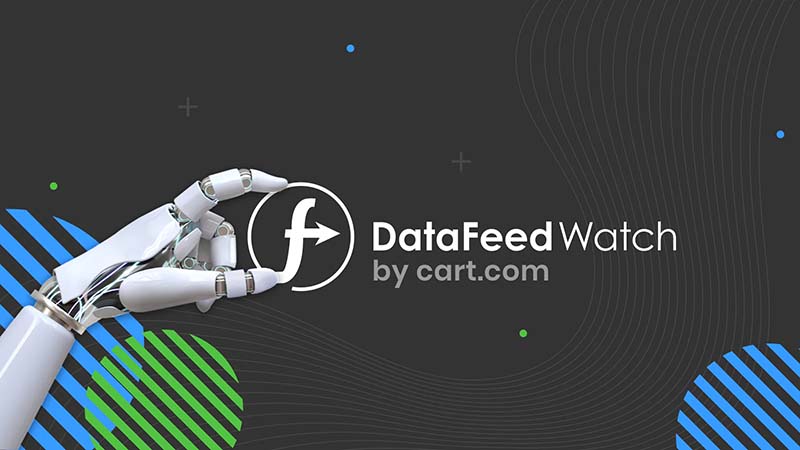 Now you can streamline your posts for Instagram, Facebook, Google Shopping, as well as 2,000+ other channels in 60+ countries.
You can quickly optimize your data stream with DataFeedWatch, which also allows you to advertise on more than 2,000 shopping marketplaces, channels, and price comparison websites! Sales are aided by increased product visibility.
Additionally, DataFeedWatch displays each product's performance across all channels; underperforming goods can be eliminated with a simple click to increase the total campaign ROI.
You can basically do anything with this software to customize your feed to your business objectives, including adding missing data, adding custom labels, combining fields, assigning the precise (sub-sub-) category, and excluding products. You can combine and unmerge your feed using the DFW app depending on the channel criteria.
DataFeedWatch is simple to use and straightforward. You can import data in a variety of forms, which we accept. Additionally, you also can link and integrate with a variety of eCommerce platforms, including Shopify, WooCommerce, Lightspeed, PrestaShop, Magento, and others.
| | |
| --- | --- |
| Pros | Cons |
| Easy to useAwesome support | Quite expensive |
Drip Software - the automated marketing solution
Pricing: Starting at $39.00 per month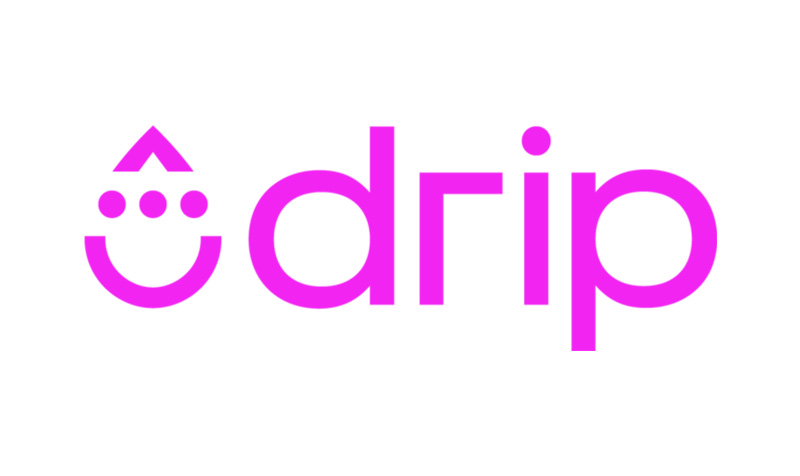 Drip is the automated marketing tool for your goals. It works with developing eCommerce firms to send targeted emails that are read and help them figure out what generates the most revenue.
Email marketers all over the world hail Drip as one of the most potent, logical, and simple-to-use platforms. It provides you with all the tools you need to:
Create conversion-focused audience growth campaigns, emails as well as popups that are always appealing.
Use sophisticated analytics and intelligent segmentation to segment better and approach your audiences like never before.
Accelerate growth using powerful workflow split testing and 55+ tested pre-built email processes.
Completely set up automations so you can cross "schedule emails" off your to-do list.
Master your Popup and Email Marketing to achieve long-lasting growth through genuine, focused, and clever (money-making) contacts.
On the verge of something novel—a breakthrough in income, customer expansion, or elevated brand loyalty?
The Drip team provides that extra little something in addition to our toolkit to assist you to cross the threshold into the sustainable eCommerce marketing field. So, let's push the envelope, perfect your email marketing strategy and approach, and enjoy each victory as it comes.
| | |
| --- | --- |
| Pros | Cons |
| The automation is top-notchEasy to set up and manage automations | Slow support |
SyncSpider Software - application-to-application integration tool designed
Pricing: Starting at $29.00 per month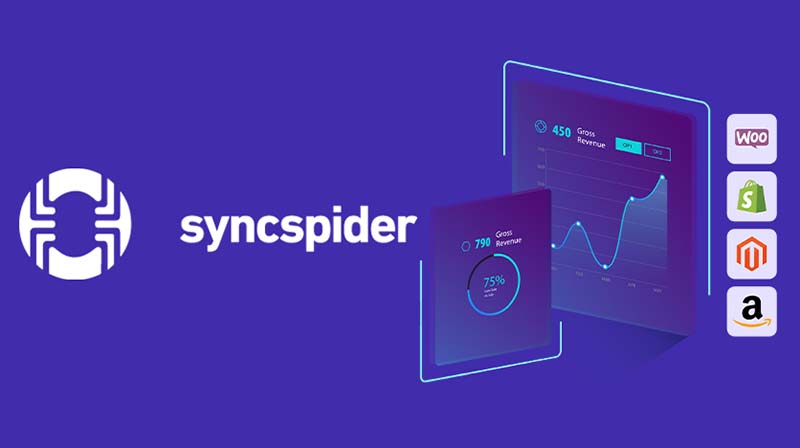 The last option for the best multi-channel eCommerce platform is SyncSpider. This application-to-application connectivity solution is intended to increase income for eCommerce companies by automating multichannel sales.
It facilitates unified inventory management, data synchronization with eCommerce systems, and enhanced client purchasing experiences. Data transfer across apps and markets is made easier by SyncSpider.
| | |
| --- | --- |
| Pros | Cons |
| The number of integrations is amazingFast customer supportEasy to use | Lack of overriding information |
Wrapping up
Without a doubt, the uses of headless commerce software, which separates frontend and backend systems and connects them with the relevant APIs, makes it easier for retailers to manage multi-channel e-commerce.
We hope our list of the top 12 best multi-channel eCommerce software above will help you a lot when running an online business.
You've found this article so helpful? Let's forget to follow our Fanpage and Efex to get many interesting articles