A trade order management system, also known as an order management system, is a form of software that is used to handle and execute trades between two parties. Securities, bonds, currencies, shares, and other financial instruments may be traded. In the transaction of billions and trillions of dollars, order management software helps to preserve accuracy, transparency, and fairness. The order management software is used by buyers and sellers when placing an order for securities, bonds, or any other trading item. The program is used to keep track of their order's progress. The system can also be used to maintain track of market pricing in various currencies, thereby covering all markets while reducing costs. We'll look at the features and other information of the top 20 best order management software in this post to help you decide which one is right for you.
Odoo Software
Odoo is an open-source business application suite that may be customized to meet specific needs such as accounting, customer relationship management (CRM), sales, project management, enterprise resource planning (ERP), manufacturing, point of sale (POS), and inventory management, and more. Odoo is designed to satisfy the demands of businesses of various sizes and budgets, and it can be installed on-premises or hosted in the cloud.
👉 Read More: 15 Order management system for small business in 2023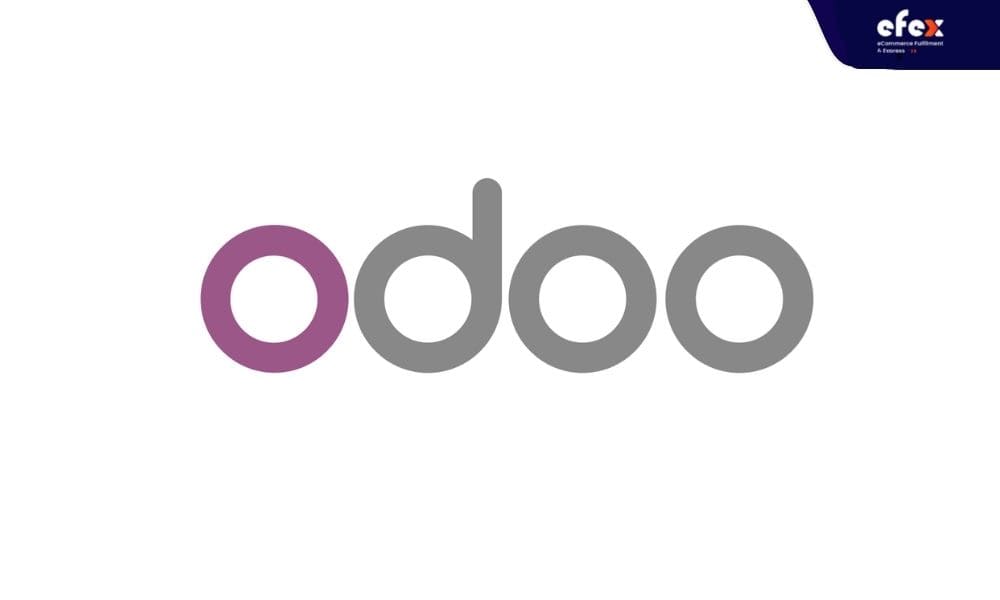 Features:
You can conduct all of your business operations and eliminate time-consuming integration processes with the help of a plethora of Odoo apps.
Odoo's website apps enable users to create unique websites with a drag-and-drop editor
Custom product pages and interfaces with payment gateways and shipping carriers enable online selling with the eCommerce app.
POS, CRM, and sales reports can help you increase your sales.
Monitor inventories, prices, and purchases made from any location.
Accounting and invoicing software.
The subscriptions app allows users to manage subscribers and set up recurring billing, and it also provides analysis tools to give users a clear picture of their business.
Pros:
Odoo ERP connects all of the modules together so that users can easily follow products from manufacturing to delivery. Odoo ERP comprises more than 35 modules that are fundamental components of a business: Human Resources, Accounting, Manufacturing, Inventory, and Logistics.
Odoo allows end-to-end customization without requiring large code rewrites or structural changes.
Cons:
It is difficult to maintain and takes a high level of IT skills to completely run.
The intricacy of the pricing plans is a recurrent concern. If you require more than one additional application, you will be charged $30 per month per user, in addition to the cost of the selected program.
Price:
Odoo Community Edition is a no-cost option.
Odoo Enterprise edition costs $20 per user per month (annual billing) or $25 per user per month (monthly billing), and apps can be installed separately to meet your specific requirements.
Acctivate Inventory Management Software
Acctivate is premium inventory management and multi-channel order fulfillment add-on for expanding product-selling enterprises utilizing QuickBooks Desktop (Enterprise, Pro, and Premier). It enables you to focus on growth without operational limits. Real-time inventory visibility, multi-warehousing, multi-channel orders, eCommerce fulfillment, EDI transaction support, barcoding, landed cost, lot and serial number traceability, and other QuickBooks constraints are addressed.
Features:
Acctivate enables bidirectional, seamless connectivity with QuickBooks, providing users with extensive inventory management capabilities.
Users of Acctivate have access to powerful purchasing management technology, which allows them to understand true product costs, anticipate inventories, and measure purchasing performance.
Users get real-time access to all inventory data, giving them complete control and visibility over corporate operations and performance.
Acctivate interfaces with Crystal Reports, offering customers powerful reporting solutions to help them assess business performance, forecast trends, and uncover opportunities.
Pros:
The software is simple to operate. It's also quite simple to self-teach and learn new methods to use the system.
The remote support staff is outstanding. If you are stuck or have an issue that you cannot solve, they are fast to respond and make things better.
Cons:
A file cannot be attached to an email that is sent from Acctivate.
Things are complicated by the lack of Vendor options and Vendor control.
Price Acctivate has not yet released pricing information.
Orderhive Software
Orderhive is a free, basic, and easy-to-use order management software that allows you to automate the most loathed but important manual fulfillment duties in a sales firm. Paid versions with various pricing options are also available. You can choose it as and when you need it.
👉 Read More: Top 15 Open Source Order Management Systems in 2023 [Free]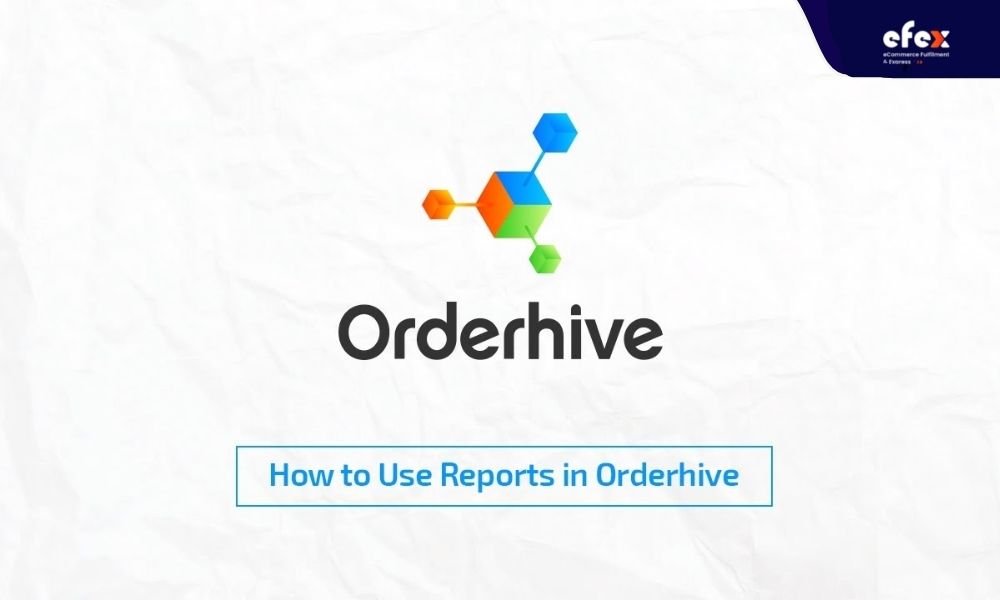 Features:
Order processing and multichannel integration via dropshipping, FBA, and 3PL.
Custom tags make it easy to find individual orders.
Manage difficult fulfillment challenges like pre-orders, backorders, and partial orders.
Other essential functions include multi-currency conversion and customer information, including his entire order history.
Pros:
Customer service is excellent. They replied quickly and were available through phone or Skype anytime people needed them.
They have integrations with all of the major markets, and the number of users is unlimited.
Cons:
With so many options, learning how to tailor the software's capabilities can take some time.
Price: There is a free version available. The following are the paid plans:
Lite: $44.99/month
Starters: $134.99/month
Growth: $269.99/month
Businesses: Customized pricing
Shipstation
ShipStation was created as a multi-carrier, multi-channel shipping solution to make the shipment and fulfillment process easier for online businesses. ShipStation, which powers hundreds of stores and processes millions of shipping labels per month, helps merchants save time and money by increasing shipping efficiencies.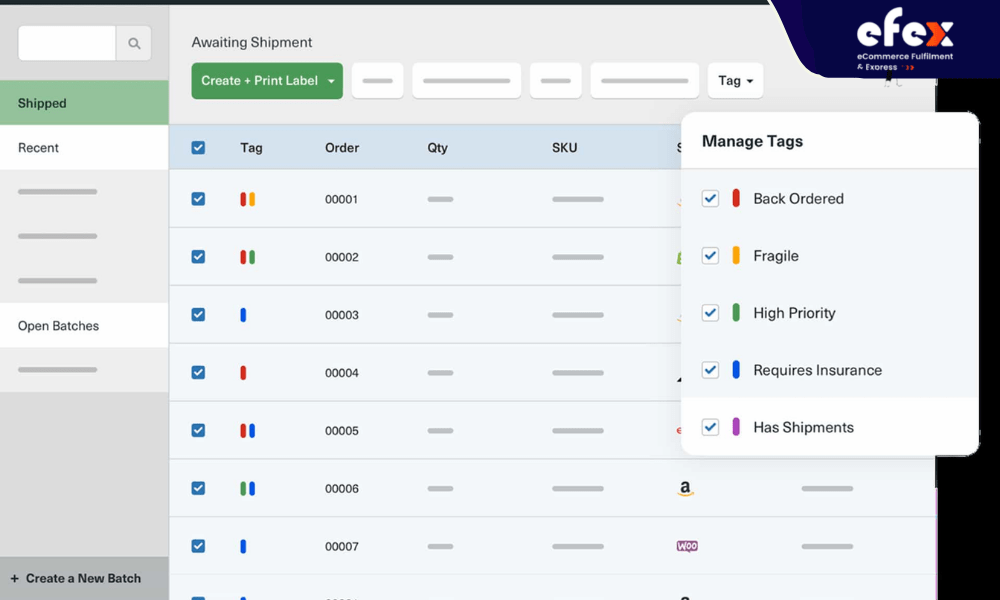 Features:
ShipStation is entirely web-based, comes with a 30-day free trial, and includes a FREE USPS Postage account.
ShipStation tries to give the greatest quality shipping product and service available on the market today, whether it's through its friendly user interface, extensive and robust feature set, time-saving technologies, or exceptional seller support.
ShipStation automatically retrieves and consolidates order information from over 40 sales channels, applying a preconfigured set of shipping preferences to each order.
ShipStation automates all client communication and gives aggregated reporting for instant viewing after the label is created.
Pros:
It's simple to use and intuitive
ShipStation allows you to construct dummy carriers with tracking information for your own delivery business.
Cons:
When consumers attempted to contact customer service, they were never able to interact with a live employee. They always leave an email, and one of our team members will contact you within 2-3 days.
Price:
Starter - $9/month
Bronze - $29/month
Silver - $49/month
Gold - $69/month
Platinum - $99/month
Enterprise - $159/month
Cin7
Cin7 is an automated inventory management tool for businesses with revenues over $1 million. Cin7 synchronizes stock with sales and orders across both physical and online sales channels, as well as automates order procedures for increased efficiency. Cin7 is not recommended for enterprises that deal with rentals or asset management. Cin7 helps brands who sell or distribute items maintain expenses low, margins high, and inventories at the proper level.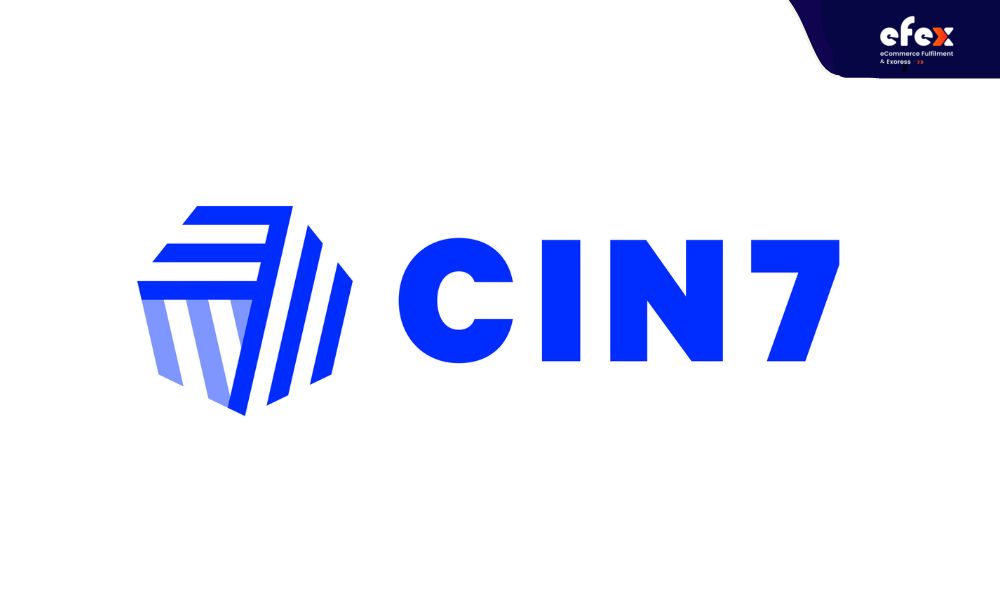 Features:
Cin7 manages sales across several channels, with all inventory updated in real-time.
Custom statuses, such as defective, reserved, and in transit, can be applied to stock, allowing users to reserve goods or flag stock during a transition.
If a shop's stock is insufficient, users can sell directly from the distribution center, eliminating the requirement for branch transfers.
Cin7's cloud POS can function even when it is not connected to the internet.
Pros:
Great customer service; the implementation team was attentive to our needs and promptly addressed our queries. They were patient and explained things clearly.
Cin7 has enabled users to combine and resolve the majority of order processing, inventory, logistics, and accounting activities on a single platform. There isn't a single product on the market that combines all of these attributes.
Cons:
The cost is prohibitively high, and the learning curve is difficult. The CRM features are sparse and need to be fleshed up.
Price: Cin7 has not yet released pricing information.
Shippingeasy
ShippingEasy is designed for online sellers and eCommerce businesses that want to automate and remove the pain from many back-end fulfillment processes, such as printing accurate shipping labels, printing labels in batches, applying shipping rules to assign postage to common order types, automatically sending tracking status emails to customers, simplifying the returns process, managing inventory, and much more.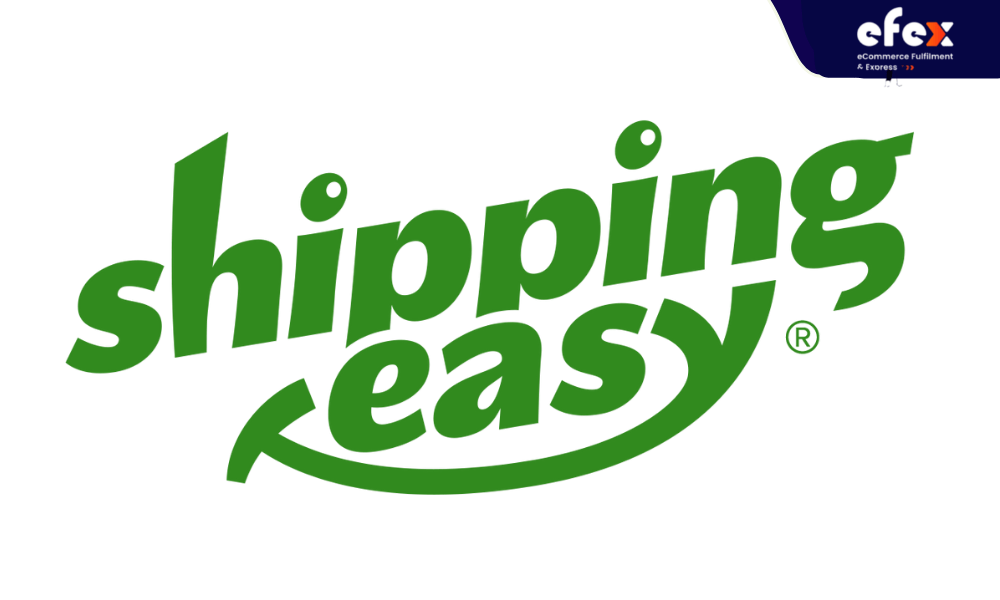 Features:
Access to the lowest possible USPS shipping costs
Inventory stock levels are automatically synced to retailers
Create shipping labels quickly by assigning shipping rules to popular order types
ShippingEasy interfaces with the online sites you sell on and downloads orders instantly, allowing them to be processed swiftly and precisely.
ShippingEasy not only simplifies, automates, and removes pain from the shipping process, but it also gives users instant access to the lowest available USPS shipping rates, regardless of your shipping volume.
Pros:
It includes a simple user interface that makes shipping management easier.
The versatility and functionality are incredible. It's fantastic to have software that can handle both order fulfillment and marketing in one spot!
Cons:
It does not allow you to establish a dummy carrier and must be used with carrier integration. Customers cannot use it for orders delivered by their own delivery workers as a result.
Price:
Starter - $5 per month
Basic - $29 per month
Plus - $49 per month
Select - $69 per month
Premium - $99 per month
Enterprise - $149 per month
Skubana
All of your products, fulfillment centers, and sales channels will be seamlessly integrated into one platform. So whether you're selling direct to consumer (DTC), wholesale, marketplaces, or all of the above, you can always be where your customer is. Features:
Keep track of prices and inventory across multiple marketplaces.
All of your items, channels, and warehouses are displayed on a single dashboard.
Sales reports to assist you in making decisions.
Orders are automatically routed to fulfillment centers.
Users can forecast their growth with complete clarity and certainty using predictive analytics.
This strong automation system produces POs and projections, identifies the best shipping deals, and uncovers new cost-cutting and profitability prospects. They not only eliminate human error but also save their time.
Pros:
Skubana was simple to use, that it covered practically every area of online sales and the vendor was helpful throughout the deployment and implementation process.
Cons:
Skubana offers a high cost.
Price: Monthly rates begin at $999.
Netsuite
You'll never need another business system after this one. NetSuite allows for a continuous flow of data across the customer lifecycle, from lead to opportunity, sales order, renewal, fulfillment, cross-sell, upsell, and support. Integrates essential customer indicators with financials in a single unified system to provide complete business visibility, allowing you to turn difficult problems into smart solutions.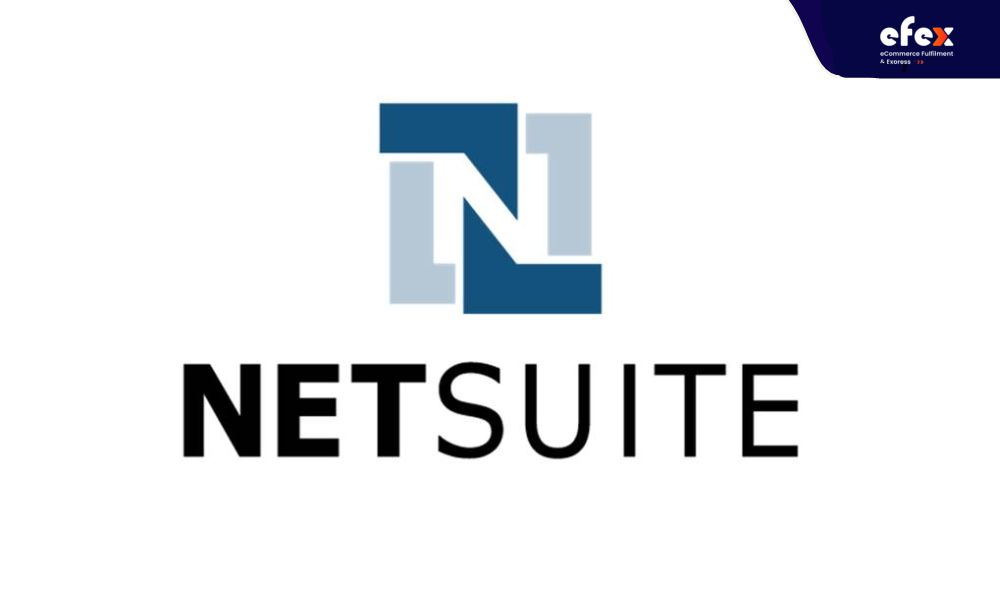 Features:
Purchase, fulfill, or return from any location.
Orders are delivered on time.
It is possible to automate the entire order management procedure.
Direct distribution from warehouses, store fulfillment, drop-shipping, and subscription/continuity features are all available.
To maximize your earnings, create client and currency-specific pricing.
Pros:
Users may get data for any time period they like.
It includes a very user-friendly interface as well as accounting convenience. Users can export as much data as they like to Excel for additional processing.
Cons:
Customer service is bad. The employees will not even answer your issues or respond to your email.
It is difficult for the common non-tech user to comprehend all of the system functionalities.
Price: Monthly rates begin at $499.
Quickbooks Enterprise
QuickBooks Desktop Enterprise is a full-service accounting system built to scale with small businesses. The software includes features for inventory management, sales tracking, report generation, and payroll processing. QuickBooks Desktop Enterprise also offers industry-specific solutions for retail, contractors, wholesale, and manufacturing, as well as nonprofit organizations.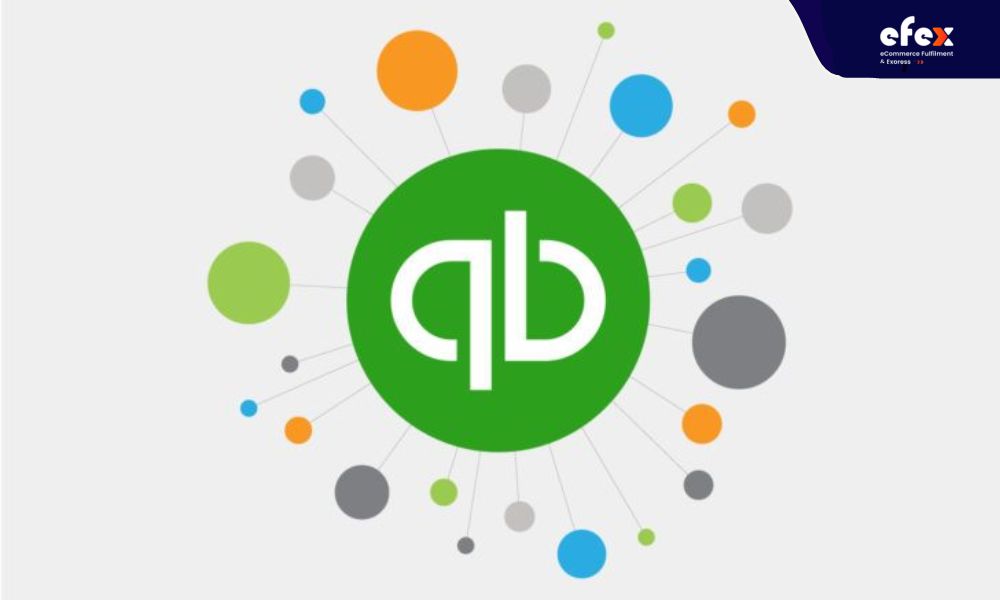 Features:
Enterprise provides industry-specific solutions for contracting, retail, manufacturing & wholesale, non-profit businesses, and professional services, each with its own set of features and reporting.
Users may regulate each team member's access to information using specific user roles and permissions in QuickBooks Enterprise, ensuring that all employees have access to the data they require while sensitive information remains private.
With mobile barcode scanning, QuickBooks Desktop Enterprise's Advanced Goods allows customers to track inventory across different locations, from bin to sale.
Individual user roles and permissions can be assigned to over 115 distinct activities, ensuring that all team members have access to the information they need while keeping the remainder private.
Pros:
User-friendly design that is simple to understand and browse, excellent for invoicing and paying invoices, and excellent invoice and payment organization.
Cons:
Customer service can be challenging at times. Because it is outsourced to an Asian country, you rarely speak with an American, and sometimes they don't understand what you're saying.
Price:
Silver, Gold, and Platinum are the three hosted options available.
The cost is determined by the number of users necessary.
Price for a single user:
Sliver: $111.20/month
Gold: $119/month
Monthly fee: $121.
DiCentral
DiCentral is a cloud-based electronic data interchange (EDI) technology that enables businesses to manage document flow, execute orders, and interact with back-end systems. Data format conversion, document archiving, reporting, inventory tracking, catalog management, and order fulfillment are some of the software's primary capabilities.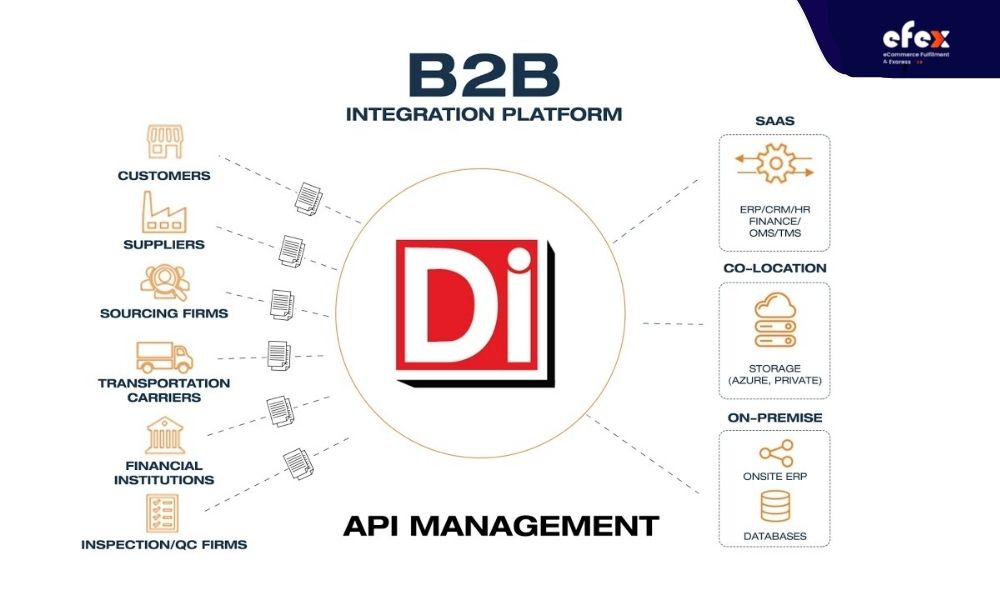 Features:
DiCentral interacts with ERP and WMS systems to help businesses reduce manual data entry errors.
Sales teams can use DiCentral to track customer sales and schedule manufacturing to match demand.
By supporting various ERP systems, data formats, and EDI standards, DiCentral's data mapping capability promotes efficient information interchange.
Application, network, and data security are all ensured by the application's policies.
Managers can use the distribution management tool to keep track of sales reps' progress and to help with sales calls and route planning.
Pros:
From the dashboard perspective, the software is fairly intuitive and simple to use.
DiCentral's employees are friendly, helpful, and knowledgeable.
Cons:
The software appears to be fairly obsolete in that it requires Internet Explorer to run and that it generates documents using.exe instructions.
Price: Start from $1.00 /month
Katana Order Management Software
Katana is a visual manufacturing ERP that allows you complete visibility into your whole operation. Manufacturers can monitor all critical business processes and operations in one unified platform thanks to real-time master planning tools. QuickBooks Online, Shopify, WooCommerce, Salesforce, Zapier, Xero, and Integromat are just a few of the e-commerce, automation, accounting, CRM, and reporting service providers Katana interfaces with. The open API in Katana can also be used to develop bespoke workflows.
Features:
Maintain inventory control from raw resources to finished goods.
Create BOMs and monitor material availability for make-to-order workflows, or fulfill orders from available product stock.
To organize and prioritize production, sync sales orders from numerous channels into a single platform.
Get a concise but comprehensive picture of your production activities.
With Katana's Shop Floor App, you can view production tasks and ingredient lists by task and take your floor-level operations to the next level.
Pros:
The customer service is always helpful; they respond quickly and are always able to answer users' questions.
It's fantastic for keeping track of prices and meeting delivery deadlines. It links seamlessly to Shopify, which is a huge plus and speeds up order processing.
Cons:
The inability to track shipping supplies forces replenishment to be done manually.
Price:
Essential plan: starts at $99 per month.
Advanced plan: start at $299 per month.
Professional plan: start at $799 per month.
Shippo
Shippo works with the resources you currently have to power shipping possibilities that were previously only available to the biggest retailers. They're all yours now, in one easy location.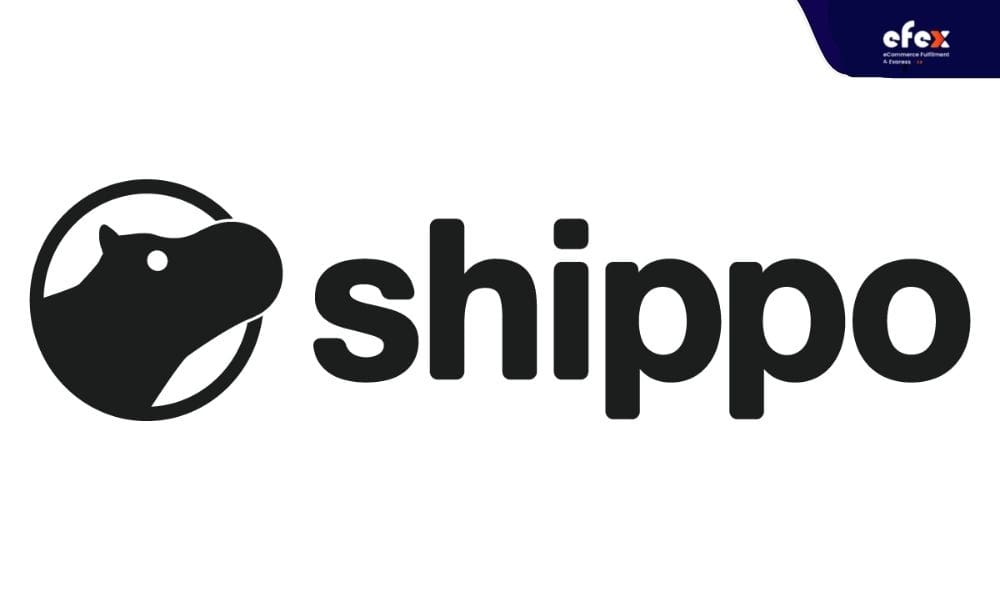 Features:
Automate workflows throughout the fulfillment process.
Create branding and after-purchase experiences
Get shipping and implementation help from a seasoned professional.
Shippo's API gives you complete control over fulfillment.
Pros:
Shipping was also less expensive than any other option.
Someone was always there to assist users with technical concerns when users needed it.
Cons:
Because there is no documentation that explains this, time was wasted trying to figure it out.
Price: Shippo is a fully free application!
Brightpearl
Brightpearl is a platform for retail operations. Brightpearl combines your sales orders, inventory management, fulfillment, warehouse management, accounting, reporting and planning, replenishment, and more with all of your sales channels. Brightpearl is designed expressly for retail business models, and it interfaces with the whole retail tech ecosystem, is omnichannel-native, is the system of record for essential trading data, delivers real-time trading insights, and is automated so you can stay in control and manage by exception.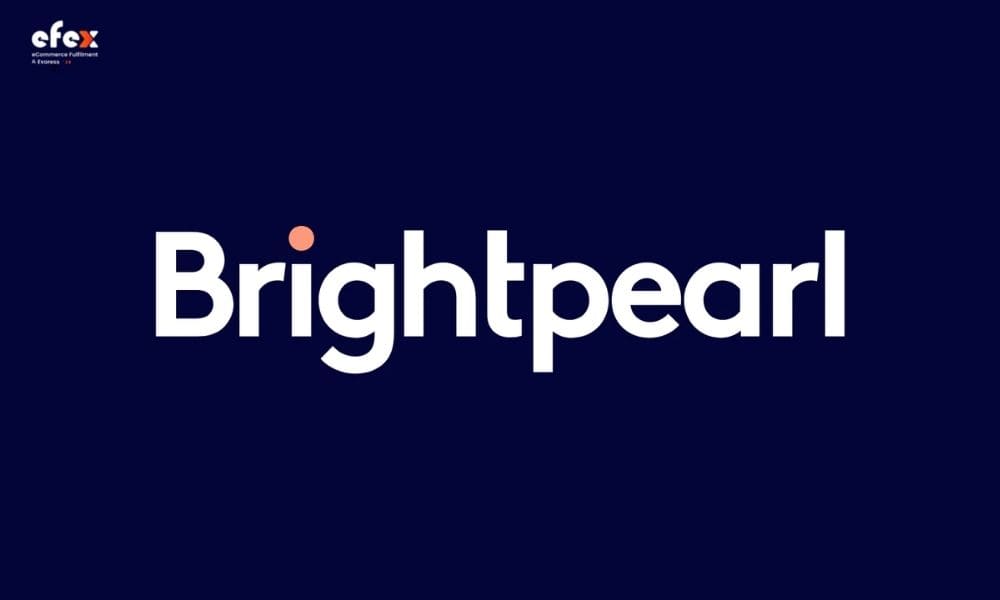 Features:
With one platform, you can easily manage both online and physical orders.
Partial fulfillment, multi-location fulfillment, drop shipping, and Amazon fulfillment are all examples of fulfillment options types.
Warehouse management, Inventory management, accounting, CRM, POS, and so on can help you improve your operational efficiency.
With the use of business reports, you may learn about the performance of your sales channels and plan accordingly.
Pros:
This software is simple to use and user-friendly.
Users can update product management in bulk using a spreadsheet. This functionality allows their organization to quickly update vast amounts of information.
Cons:
The disadvantage of utilizing Brightpearl is the inability to export comprehensive product lists. Supplier, season, subcategory, and category, for example, are not exported into the product list report. To acquire a complete picture, users must filter, export, and integrate various reports.
Price: Quotes can be customized upon request.
Veeqo
Veeqo is a trustworthy order management software that syncs your orders across all of your US sales channels and makes printing shipping labels and sending to consumers in the United States and worldwide simple. Veeqo enables you to manage orders from many channels as well as inventory from several warehouses. You can send up to 100 orders in one click and obtain vital information about your company's performance. It's simple to use and set up, and it frees up your time to focus on what matters most: building your eCommerce business. [caption id="attachment_6019" align="aligncenter" width="1000"]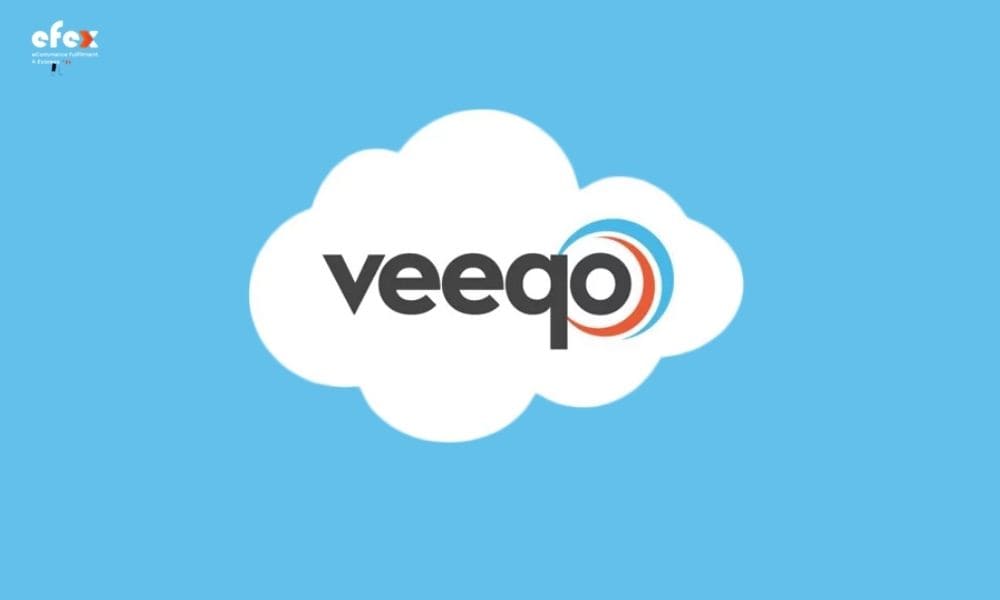 Features:
Sync orders from your e-commerce website, physical storefronts, and marketplaces across all of your sales channels.
In seconds, you can create stunning invoices and labels.
Connect to other marketplaces, e-commerce platforms, and point-of-sale (POS) systems.
Warehouse management, performance reports, streamlining accounting, connecting stores, and managing purchase orders are all extra services for retailers.
Pros:
When compared to others, users are satisfied since it is easy to use, cost-effective, and continually updated with new useful features.
The support team is always there to assist.
Cons
However, setting up the complete software is a time-consuming procedure, but if done correctly, users' efforts will be rewarded.
The ability to work with a variety of currencies should be improved.
Price: The following is the pricing structure:
Accelerator: $195/ month
High growth: $253/ month
Premium: $325/ month
Businesses: Custom Pricing
Magento Order Management Software
Magento (Adobe Commerce right now) allows you to sell and fulfill orders from any location, resulting in seamless cross-channel experiences. It is well-known for its adaptability to variations in operating kinds and scale.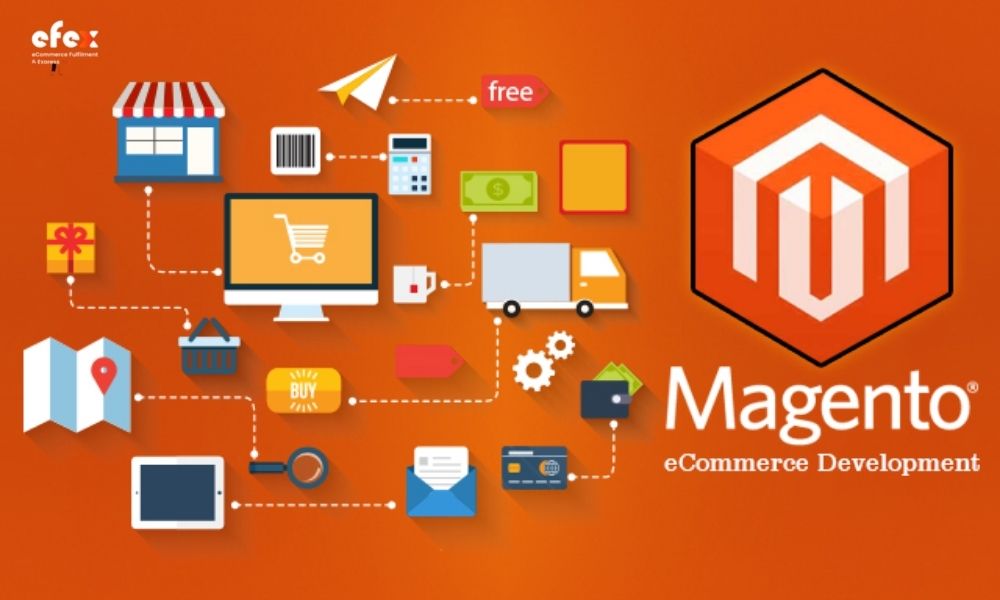 Features:
Resolve complex fulfillment issues such as cancellations, refunds, and backorders.
Inventory tracking and management through numerous channels.
Connect to other e-commerce platforms or Magento Marketplace extensions.
Pros:
This open-source platform allows users to modify the source code to meet their specific needs and desires, changing formats and achieving optimal functionality.
Magento is mobile-friendly since it makes it simple to create a flexible site and provides the greatest flexible review comprehension to the client beyond what many would think conceivable.
Cons:
It could be costly.
When compared to competitors, one of its disadvantages is its slow loading time.
Price: Quotes can be customized upon request.
inFlow Inventory
inFlow Inventory is a complete inventory and order management solution. We provide SMBs with a combination of software and hardware assistance to help them track their products, sales, and production. The browser, desktop, and smartphone apps allow you to update stock, reorder products, and manage sales and purchase orders. Each of our apps is tailored to the task at hand, and we work with many of the leading e-commerce platforms.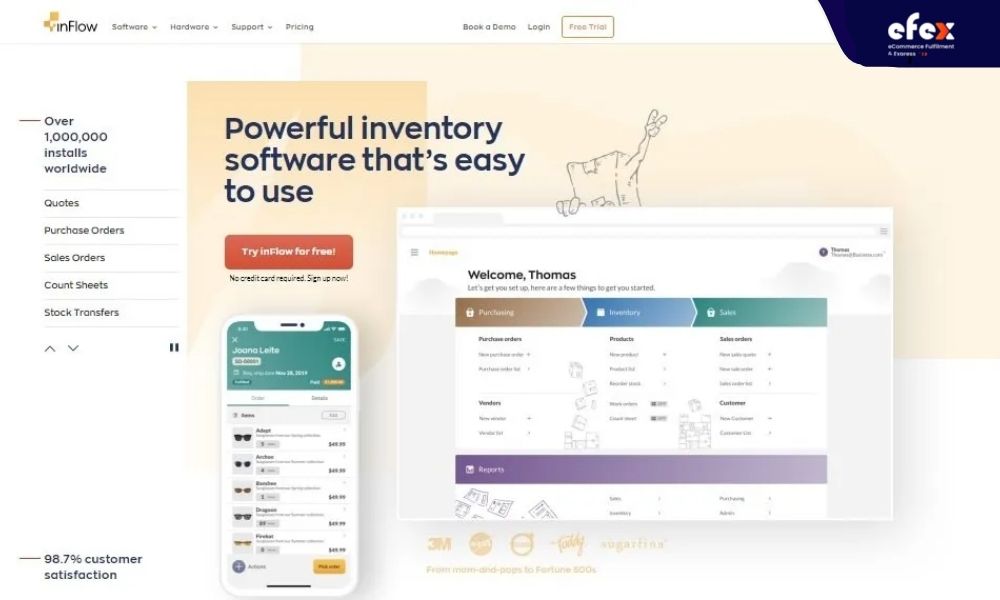 Features:
Organize products using inFlow's inventory tracking tools, which include barcode scanning and barcode production and allow users to scan items in and out as well as track inventory throughout transportation and returns.
Create bespoke online Showrooms (B2B portals) that display your products at their current prices to clients.
Allow numerous team members to collaborate across devices while restricting access to viewing and editing.
Manage quotes, sales orders, and purchase orders all in one place, giving your sales and warehouse staff complete visibility.
Users can build reports to identify which of their customers or items are the most profitable using inFlow, which provides a complete history of inventory movement for each product.
Pros:
Customer support is always outstanding, and any concerns that users have had have been immediately and courteously rectified.
Cons:
The year-end inventory count reset is missing from the software, and reporting should be improved to indicate year-to-date spending.
Price:
Entrepreneur: $79/month, $99/month (billed annually)
Small Business: $219/month, $279/month (billed annually)
Mid-Size: $439/month, $549/month (billed annually)
Enterprise: $1319/month, $1649/month (billed annually)
Zoho Inventory Order Management Software
Zoho Inventory is a free cloud-based order management software that helps you manage your orders by performing basic processes. There is also a paid edition that offers a wide range of features at reasonable costs. Zoho Inventory is an excellent order management software for small businesses.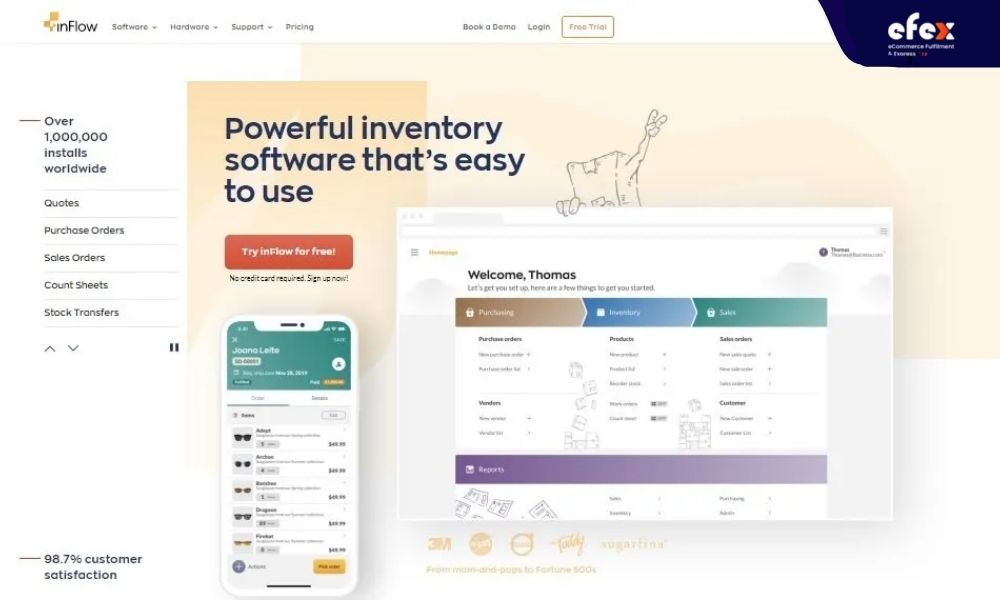 Features:
Orders and stocks are tracked, and sales reports are generated to assist with decision-making.
Drop shipments and backorders are fulfilled.
Multi warehouse management, digital payment, and invoicing alternatives are all available.
Send your consumers updates on their orders.
Pros:
Zoho Inventory makes monitoring inventory of finished items and the elements that make them up to simple, and it interacts with invoicing. Users can quickly see what they require.
Cons:
Basic functions such as bin location and easy sorting are missing from this software.
Price: A free version is available. The following are the prices for the paid versions:
Basic: $39/month
Standard: $79/month
Professionals: $199/month
Finale Inventory
Finale Inventory is the most adaptive and flexible inventory management system available, designed to suit your growing company's activities. To avoid overselling, it integrates smoothly with numerous eCommerce selling systems. Finale can dynamically compute reorder points based on sale velocity and lead times, taking the uncertainty out of restocking. For a complete warehouse management solution, combine our software with barcode scanning gear. Free training and consultation.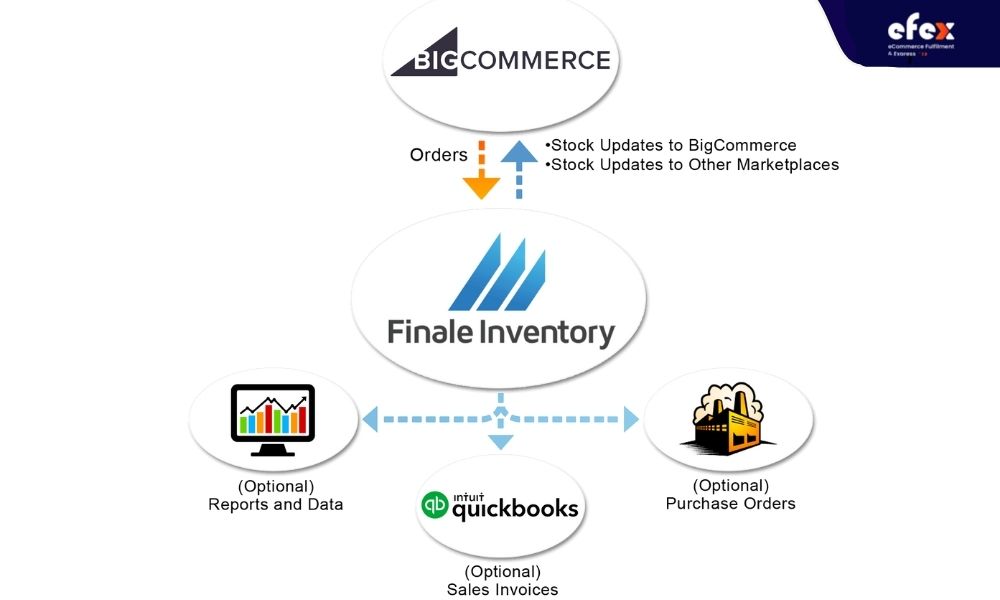 Features:
Finale Inventory makes it simple to customize the software to meet your specific business needs.
Finale Inventory includes sophisticated packing and shipping features that go beyond the simple printing of a pull sheet, selection of products, and shipment of the package.
Users can track case stock goods independently from open stock in Finale Inventory.
Finale Inventory includes over 20 basic inventory, sales, purchasing, and accounting reports.
Pros:
Their customer service is excellent; they respond fast and can quickly get you on the right track. You get the impression that they want to see you succeed.
Finale implementation is fast and easy. Copying and pasting a spreadsheet into their import tool is all it takes to import data. This makes adding and updating items, customers, vendors, and other information simple.
Cons:
It stalls out constantly, regardless of browser or computer, making it virtually unusable on weekends, and by the time email support responds, things have improved, but they never recognize a problem, give a solution, or apologize.
Price:
Starter: $75/month or $750/year
Bronze: $199/month or $1990/year
Silver: $349/month or $34990/year
Gold: $549/month or $5490/year
Platinum: $799/month or $7990/year
Custom: Contact Finale Inventory for a quotation
There are no long-term commitments, and there are no setup or onboarding fees. Training and consulting are available at no extra charge with each package!
Vyapar
Vyapar is a straightforward accounting and inventory management tool that enables business owners to handle their finances and accounting with ease. Inventory monitoring, reporting, invoicing, barcode scanning, payment reminders, and more features are available. Features:
Vyapar allows users to keep track of their daily activities as well as cash in and outs.
Vyapar lets users construct an online store and receive orders directly from customers. It allows you to make sales around the clock.
Vyapar also makes it simple to prepare several GSTR reports in order to avoid penalties. You may stay up to date on all GST news and updates via the app, ensuring that you are aware of all changes.
For a quicker payment collection, the app may send payment reminders via SMS, WhatsApp, and other messaging apps.
Pros: This is one of the best cloud-based accounting software packages developed in India for the Indian market. Simple invoicing and purchase records, and the greatest part is that everything can be readily shared via WhatsApp. Cons: Many banking integrations still need to be updated, but the development team is working hard to address each request individually. Price: Yearly rates start at ?599 (in Indian rupees).
PrestaShop
PrestaShop wants to become the reference commerce platform for the growth of businesses around the world by leveraging its values of daring, tenacity, closeness, and engagement as a key partner in the digitization of commerce.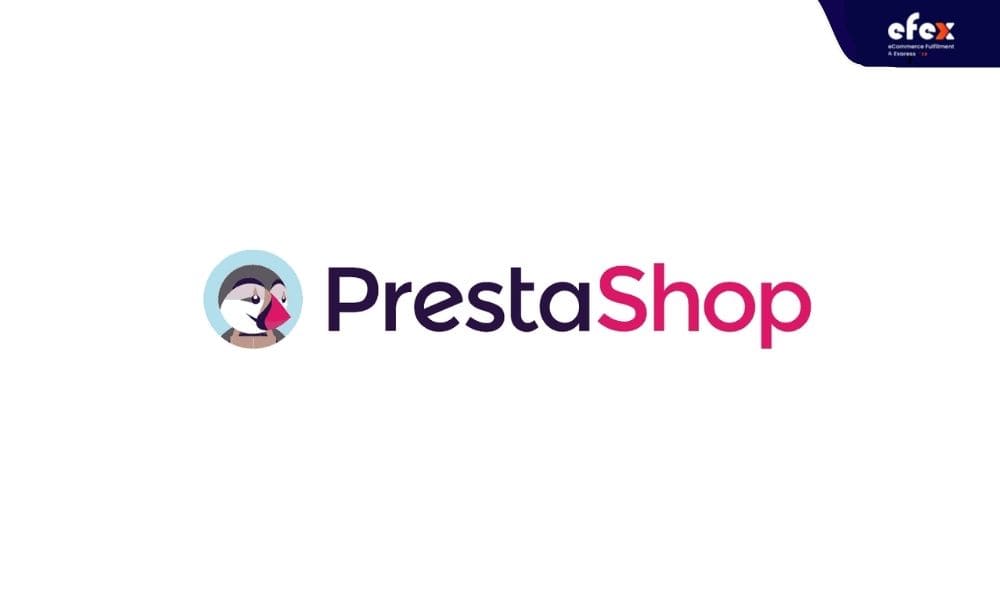 Features:
PrestaShop helps businesses effortlessly scale their operations thanks to PrestaShop Essentials, a suite of modules that includes safe payment solutions, performance analysis, and web marketing, as well as PrestaShop Platform, its hosting service.
PrestaShop provides you with over 900 native features, 2750 templates, and 4800 modules to help you customize your online store to your liking.
PrestaShop includes everything you need to start and maintain an online store for free.
PrestaShop connects online shops using its open-source software with service providers, module and template developers, certified PrestaShop expert partner agencies, and others to give them everything they need to grow their online business.
Pros:
Great functionality and a user-friendly design. It may be set up without any special IT expertise; all you need is some general experience with tools like WordPress.
Cons:
There are several software flaws that never appear to be resolved, and many add-on modules cause conflicts with other modules.
Price: PrestaShop is available for download and usage at no cost. There are no monthly fees, no sales commissions, and everything is always free!
👉 Read More: Order Management System: Definition, Process And Value
👉 Read More: Order Management System For Ecommerce: Definition, Key Effect, Benefit
The top 20 best order management systems were researched for this article. Choose Odoo or Skubana if you're a huge company that needs a lot of features in one place. Odoo can even help you avoid the time-consuming integration processes associated with other e-commerce platforms. Like Zoho Inventory, Brightpearl is pricey but simple to use. Sales order offers excellent business-to-business services, but it lacks several aspects that huge corporations want. QuickBooks Enterprise, a well-known name in the market, offers many functions but has a limitation on the number of transactions and users it can handle. Veeqo can be difficult to work with, but their exceptional customer service makes up for it. Hope you have a good time with Efex.