An order management system is a sort of software that is used to organize and execute trades between 2 parties. Commodities, stocks, currencies, etc are all examples of trades. An order management system will ensure that the transaction is accurate, transparent, and fair. When placing orders for stocks, bonds, or any other trading commodity, buyers and sellers employ order management software. The program is used to check the fulfillment of their orders. As a result, choosing a proper management system will improve the transaction's accuracy and credibility. Here are the top 15 order management systems for small businesses you should check out.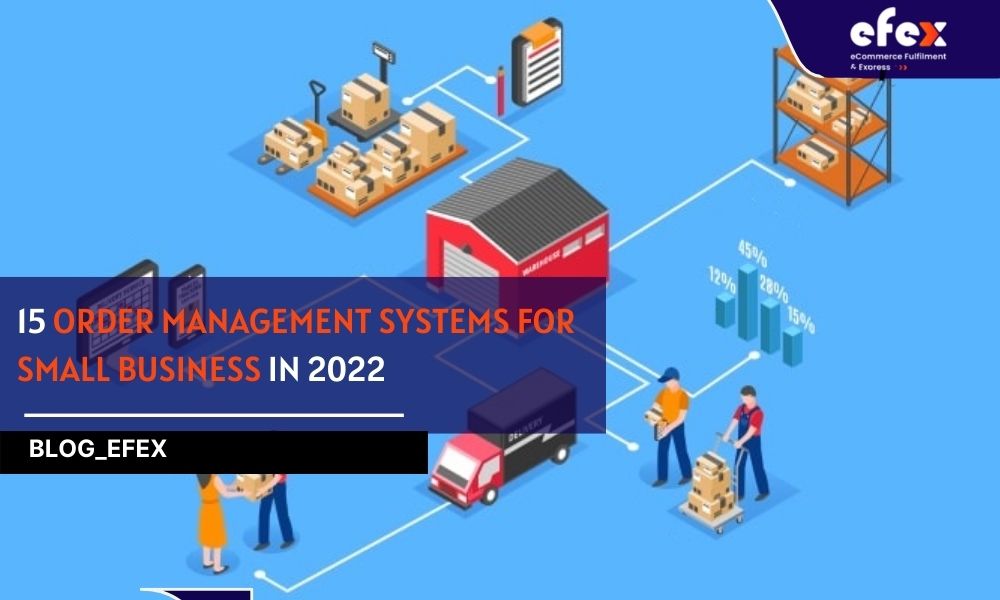 QuickBooks Online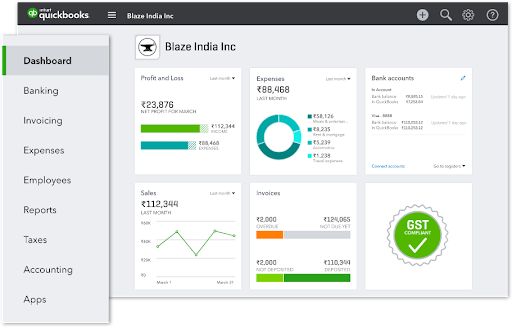 QuickBooks is a well-known brand in the accounting software industry. This program provides a wide range of capabilities on a single platform, allowing you to access and complete all of your accounting tasks in a single location.
👉 Read More: Top 20 Free Order Management Software in 2023
Though QuickBooks is a well-known brand in the accountancy software industry and has a wide range of functions, it is the finest order management software since it enables just a few transactions and has a restricted number of users. Pros
Increase the brand exposure and expand your market by utilizing numerous platforms
Track inventories and the fulfillment process from anywhere, at any time
Connect to other e-commerce platforms
Business information and reporting tools to help you make the best decisions
Cons
Reversion to a Previous Version Isn't Possible
Maintaining and adding features is costly
Processing payments is more difficult than it should be
The Data Sharing Policies of Intuit May Raise Concerns
Price The following price schemes are available:
Simple Start: US$8/month
US$12,50/month for necessities
Plus: $17/month
All options are chargeless for the first 30 days of trial
Webgility - Order Management Systems For Small Business

Webgility is the most adaptable, powerful, and user-friendly accounting automation software for online businesses.
👉 Read More: Top 10 Omnichannel Retail Software In 2023 Pros
All of your sales channels' data is instantly and securely synchronized.
Your books are constantly current
You have total command over company profitability and liquidity. A sales tax form is simple to complete
Sales tax received from all of your sales channels is captured and neatly categorized by jurisdiction into your accounting software for ease of use
All financial accounts are compliant and marked so that modifications can be readily audited and rolled back
Settings may be tailored to how you record for each sales channel, and field-level mapping control is available
Cons
The software's reaction time is slow
Posting might be sluggish at times
Menu items with unusual group names that are confusingly split
It only works with some inventory management order applications, such as Skubana
This system does not integrate all sorts of eBay transactions. Disputes and refunds, for example
Price
Starting at $99.00/ month for 2 user
Starting at $39.00/month for 1 user
Partner LinQ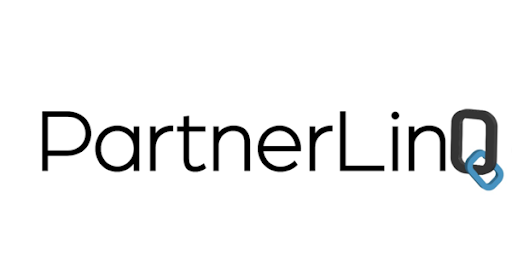 PartnerLinQ is an advanced solution with an easy-to-use interface. This system helps users streamline corporate digital communication using EDI and unique file-based forms. It supports retail businesses, e-commerce, transportation, and businesses wishing to develop a network of digital partners, create transparency in the production chain and gain real-time insight. real-time with super-intelligent automation, real-time analytics, and multi-channel integration. Pros
PartnerLinQ will provide you with a unique link by integrating with the core channels, markets, and systems of the supply chain.
Through analytics-driven insights, PartnerLinQ's platform enables enterprise-wide EDI, API, and Non-EDI connectivity and improves visibility throughout the partner network.
The PartnerLinQ platform provides organizations with a highly flexible and tunable approach, as well as an easy-to-use interface that reduces partner engagement while providing alerts integrated with the see summary.
Cons PartnerLinQ is considered to be more expensive than other solutions available on the market.
Vin eRetail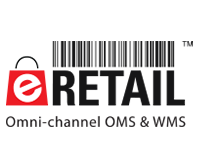 Vin eRetail is a toolkit that includes programs such as Order Fulfillment, Warehouse Management, and Inventory Management based on SaaS. Therefore, the system is a suitable order management system for small businesses when it allows them to distribute multi-channel. At an affordable price, this system creates great work efficiency thanks to its high flexibility. System solutions are trusted by global brands such as Jockey, Nykaa, Titan, SKECHERS, and Bata. You can track orders from multiple sources, both B2B and B2C, through the dashboard provided by the system.
Pros
Using current technology, manage orders and inventories in an efficient and flexible manner
The system can manage refunds and swaps, making it simple for users to govern
Implement B2B and B2C integrations to help your organization grow
Cons
Many customers complain that customer service is not perfect, there are many limitations and errors
Price
Acctive Inventory Software - An Easy-to-use Order Management System

Acctivate Inventory Software is an operations center established with the aim of creating excellent conditions for the growth of small and medium-sized distributors and manufacturers. The state-of-the-art system fosters company-wide collaboration through technologies that allow business owners to manage the entire business, such as multiple-channel distribution, product demonstrations, and more. and more.
Pros
Consulting services to optimize warehouse operations and quickly provide important, necessary information to help business owners make strategic decisions in the future
Advanced manual alternatives to avoid errors like spreadsheets
The system always helps to solve almost any company or industry-specific problem
Best-in-class technology integration for E-Commerce, and EDI, as well as further simplifying business processes and intelligent capabilities for batch & serial number tracking, landing fees, management mobile logistics management to increase productivity and streamline operations
Provide transaction history to make business more transparent and accurate
Cons
The system has many programs so it is relatively cumbersome and unintuitive. So it won't be user-friendly, especially for newbies
There is a lot of unnecessary information displayed on the control screen, making it difficult for users to manipulate, the application is considered not very intuitive
Price
With a one-time purchase, prices start at $7,995.00.
Veeqo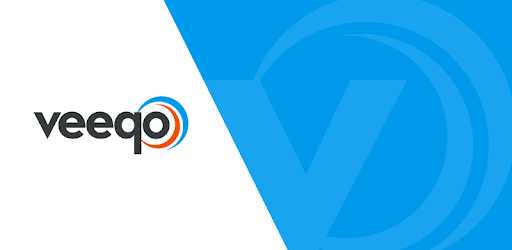 Veeqo was founded with the goal of helping e-commerce providers realize their aspirations. It is a platform that provides full-featured insights and excellent management of business orders, inventory, packaging, shipping, purchasing, and analytics for merchants. They provide all the capabilities that eCommerce retailers require shipping in bulk without massive staffing - and without wasting customer time. Besides, there are some other features such as: creating labels and invoices for each order, reporting on work performance, managing inventory, connecting to stores, etc. Therefore, Veeqo is considered a system. ordering system for small businesses. Matt Warren, a seasoned eCommerce entrepreneur with over $80 million in annual sales, founded Veeqo. Veeqo has strong links with global e-commerce businesses such as FedEx, UPS, Amazon, Etsy, Magento, Alibaba, and more than 25 other businesses, marketplaces, and platforms.
Pros
Professional, fast customer service
The system is user-friendly, helping to run the online retail department and wholesale.
Cloud-based operating system
Cons
The lack of flexibility of the features that the Veeqo site offers still does not meet the needs of many users
The customer care department rarely listens to customer feedback and solves even the simplest requests
Order processing is sometimes delayed
Pricing The following is the Pricing Plan:
$195/month for Accelerator
$253/ month in monthly growth
$325/month special
Custom Pricing for Enterprise
HandiFox Desktop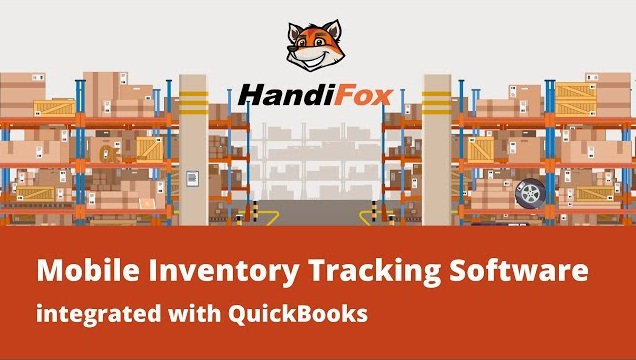 HandiFox Desktop is a Sales Marketing and Inventory Management System that integrates across devices such as computers, tablets, and phones. With this system, you'll take advantage of all the strengths of all devices: the flexibility of a phone and the power of an office computer.
Pros
Track freight processes
Reliable software and easy to use
Helpful support team
Flexibility when you can manage your business from anywhere
Print payment receipts and barcodes for goods automatically
Get a clear, specific list of recorded transaction history
Cons On a portable device, you can only delete transactions or examine transaction history
Price
$1,195.00/ order in inventory
$1,695.00 in sales/order
inFlow Inventory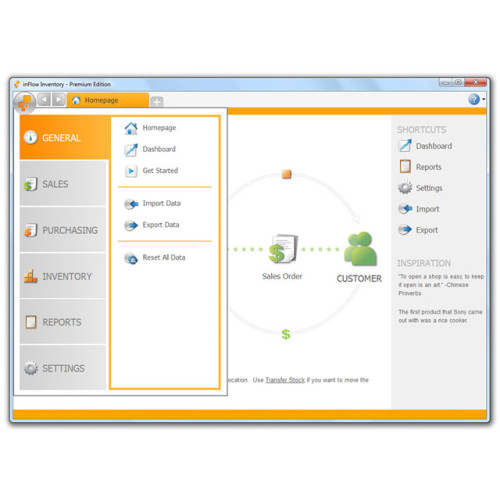 inFlow inventory software is a good order system for small businesses as it helps optimize profits with a cloud-based inventory management system. With this program, you will always be in control of your business no matter where you are.
Pros
The simplicity of use is a plus. Unlike other software, you can install it all yourself instead of waiting for it to load into your system.
Instead of entering individual item information, you can submit multiple item details via a CSV file.
It's a simple, easy-to-use application.
InFlow can be integrated with eCommerce platforms like Magento and Shopify.
Cons
The mobile version is quite expensive, and you must pay for it
It's not always quick to log in and it takes a lot of time and money to start using the software
You won't need a big contract to use inFlow, which offers monthly or yearly plan pricing. Each option will come with different and quality technical support and services. It's up to you to choose the type that best suits your business. Price
Entrepreneur $79.00/month
Small Business $219.00/month
Midsize $439.00/month
Enterprise $1,319.00/month
Katana Manufacturing ERP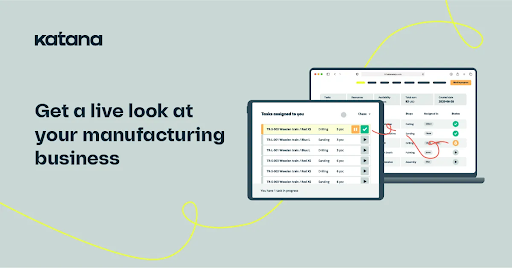 Katana Manufacturing ERP is without a doubt the greatest order management system (oms) for small business since its web-based resource demands planning tool is extremely useful for controlling the production process. Katana is incredibly efficient and sophisticated inventory control, management, and production planning system. Users may simply access the data they require for their company using Katana, such as manufacturing invoices, sales orders, stock levels, production, and supplies. The Katana platform, which is a unified system, enables all of this. Thanks to a very user-friendly dashboard layout, users can rapidly receive an insight into numerous areas of their organization, such as deadlines, and procedures. The interface allows business managers to easily assess how well they are performing in certain aspects and identify areas that need to be improved and upgraded. Workflow and data can be easily connected to designs from other companies such as BigCommerce, Xero, Shopify, and Quickbooks thanks to Katana connectors. So users can trust that no quota will be missed or orders will not be fulfilled. Katana users can be sure that their decisions and actions are supported by relevant and reliable data that has a positive and constructive impact on their organization.
Pros
Real-time master design capabilities should automate resource allocation based on priority orders.
Connectivity to eCommerce, accounting, and customer relationship management (CRM) services
Reporting to centralize your activities on one user-friendly platform.
Professional and enthusiastic customer support staff
Easy to use, convenient application
Cons:
It is still a young product and a few features have not been updated or are missing
One drawback is the inability to track the shipment, forcing businesses to have another additional method
The inventory management system is not effective
Price
The essential package starts at $99/month
Advanced plans start at $299/ month
Professional plans start at $799/month
There is also an unpaid trial package for testing
Skubana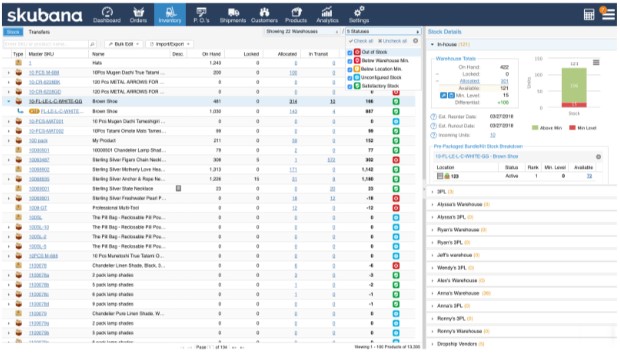 If you are looking for the most effective and cheapest way to drive sales for your business, Skubana is the perfect choice for you. This smartly designed and easy software claims to save customers up to 75% time while giving them the tools they need to make strategic business decisions. The system is fully equipped with consumer features integrated into the program, based on the software vendor's estimate to meet the user's needs in finding information. Vendors also understand that their customers should be off to a good start, so they can visit the website and see demos on how to order, set up shipping, and set up inventory.
Pros
Analytics, inventory management simplification, and the ability for users to utilize it at any time and from any location
The Skubana dashboard displays all information by consolidating everything into a single platform, including metrics such as order fulfillment performance, arrivals, re-orders, and available inventory levels. in stock. From there, business owners will have a comprehensive view of their current company
The fact that Skubana provides full information about the stock will help you understand which products are available or not. You will make informed decisions about future imports.
You won't have to pay for hardware because the software is cloud-based and still keeps you safe and secure.
Cons
The product/inventory setting system is still quite complicated, causing confusion for users
The support team is not quick to respond
Due to the complexity of the system, it will take you time to install the software and complete all its tools
Price
Unleashed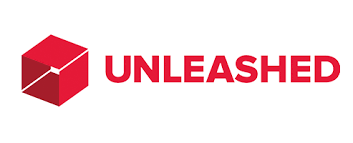 Unleashed software is a comprehensive, sophisticated platform that enables organizations to present accurate inventory data in real-time. Unleashed, is a cloud-based program that integrates with a variety of eCommerce, point of sale, and accounting applications that provide you with streamlined, efficient company management solutions. Unleashed, is a cloud-based program that integrates with a variety of e-commerce, point-of-sale and accounting systems to provide a company-wide management solution that helps businesses reduce operating costs and increase profits. The unreleased software was one of the first corporate applications to use cloud computing. With the satisfaction of thousands of customers in over 80 countries worldwide, you can be confident that you'll have the best possible experience when using Unleashed.
Pros
Unleashed has the ability to analyze data to help you track exactly what items are in stock
The interface is easy to use, displays all the information you need, and is organized in a scientific way
An unpaid trial is available
App for mobile devices
A variety of features
Aids in international trade
Cons
Adding distribution expenses to a transaction to see how it impacts profits is improbable
For production environments, certain functionality is lacking. Integration with sales pipeline management is not yet available
Price
Middle $259/month
Large: $499/month
Large Plus: $819/month
Pepperi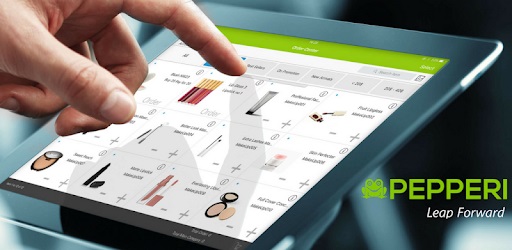 Pepperi offers wholesalers and consumer brands a complete, cutting-edge B2B e-commerce platform that allows them to constantly better manage all aspects of their multiple-channel business. Their technology integrated process B2B E-Commerce, retail fulfillment, Sales Force Automation, and route accountancy into one integrated workable solution natively on all platforms to improve in-person and B2B Ecommerce Sales.
Pros
Buyers can order via a mobile and web B2B e-Commerce system at any time and from any place
E-catalogs, trade promotions, and complete customer data make it simple to take orders online and offline
In-store auditing, merchandising and restocking app for retailers
Point Of purchase Delivery and vehicle transactions supported by an iOS and Android route accounting app
Use an easy user interface to manage trade marketing campaigns across all channels at the same time
Centralized management simplifies multichannel processes across all customer contact points
Allow customers to manage their returns conveniently
Cons
The update has many errors, affecting the use
The product information displayed in the system is confusing
Price Plans begin at $279 USD equivalent each month for a yearly payment
Stitch Labs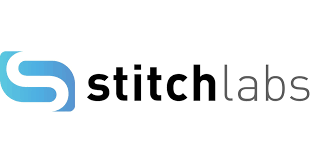 Stitch Labs is software designed to help retailers and wholesalers make sound business decisions by providing information on all company activities. The tool with a user-friendly interface will streamline and efficiently organize orders and inventory based on data collected across various channels. It also has strong connections with popular commerce systems such as ShipStation, Quickbooks, Amazon, and eBay.
Pros
Report full information in the process of working
Predictive analysis of market trends for users
Sales forecasting and analysis
Automated sales channels synchronizing
Manage inventory, shipping goods
Multi-user\sSearch\sPOs automatically created and saved
Integration for data export
Create and manage PR
Cons
Only focuses on distribution; does not support production or assembly
Because of the numerous functionalities, there was a lengthy learning curve while first using it
The interface is not really user-friendly
Prices: begin at $799/month
OrderStream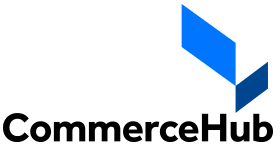 OrderStream assists you in integrating with any supplier to provide direct-to-customer execution, maintaining control of execution through exception-based transparency and monitoring, tracking and resolving performance issues, and shortening delivery times.
Pros
All information is presented on the main dashboard
The ordering process is easy to use and doesn't take much time to learn.
Professional and enthusiastic consulting staff
Cons
Some issues have not been fully and transparently presented on the system
The usage fee is relatively large
Price: OrderStream Pro price begins at $55.00/month as a flat charge. There is no unpaid version available.
SellerCloud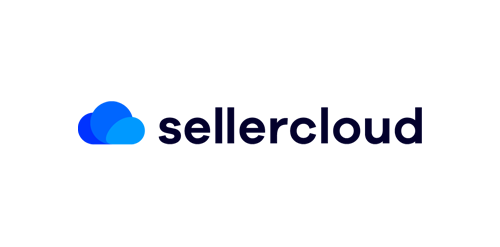 SellerCloud is a cloud-based eCommerce solution for small businesses. The program provides solutions for simplicity, synchronization, and automation that help online merchants in overcoming business issues, particularly those involving multichannel selling operations. The comprehensive platform of SellerCloud offers users a variety of tools and services for managing the complete multiple channels retail spectrum. SellerCloud handles everything from warehouse administration to managing inventory and listing publication, order processing, shipping, and accounting connectivity. Its one-stop solution simplifies the most complicated eCommerce processes, giving businesses improved control and visibility into their revenues. Pros
The system includes a collection of fundamental operations and features to make e-commerce administration simple
You receive a single inventory management system with SellerCloud that helps to track stock directly with clients and users
Complete order tracking, including a product restocking guide, predictive purchasing, and low stock warnings based on prior season and sales
For the benefit of customers, both the shipping and ordering procedures are automated
Cons
Channels are barred from being updated due to a lack of updates (categories)
The previous design was extremely unintuitive, and the current design still lacks some essential features
Price The minimum monthly fee will be $1000
👉 Read More: Order Management System: Definition, Process And Value
👉 Read More: Order Management System For Ecommerce: Definition, Key Effect, Benefit
Conclusion
In this article, we have given you an overview of the top 15 order management systems for small business. Hope you find this information useful. Based on the above research, you can consider which order management system is best suited for your business needs and size.