Any business must handle goods returns if you intend to do business whether through a B2B company or directly to consumers.
Therefore, you must understand what an RMA is and how it is used in the return processing process.
In this post, we'll help you with the details of return merchandise authorization.
What does RMA stand for?
RMA stands for return merchandise authorization, a system for handling product returns. Receiving goods back from the buyer to the seller is typically one of the initial steps in the process of reverse logistics.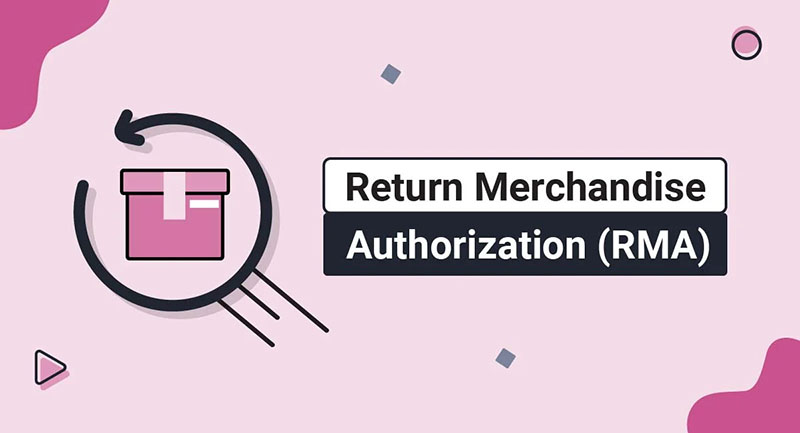 In this stage, the company and the customer address the topic and the company decides whether it is valid.
RMAs are crucial to the process of fulfilling reversal orders. They enable the company to comprehend the customer's issue with the item and decide on the appropriate plan of action. It also affects the organization of the warehouse by letting the warehouse know when things will be returned.
What is considered to be an RMA Number?
The number that a company assigns to a specific order to permit an item return is known as an RMA number.
The product is tracked using the number as it is processed. When customers scan the number when they arrive, it enables the warehouse to constantly update warehouse inventory management software or an ERP system (see what is ERP). Be aware of the advantages of ERP.
These RMA numbers are very helpful for companies that offer servicing and repairs for returned goods. The returns that these businesses handle need to be addressed both when they come and when they exit.
As a result, tracking is essential to ensure that nothing is misplaced and that shipments of new items do not contain the products.
👉 Read More: What is backflush? Benefit and Process
What does RMA Form look like?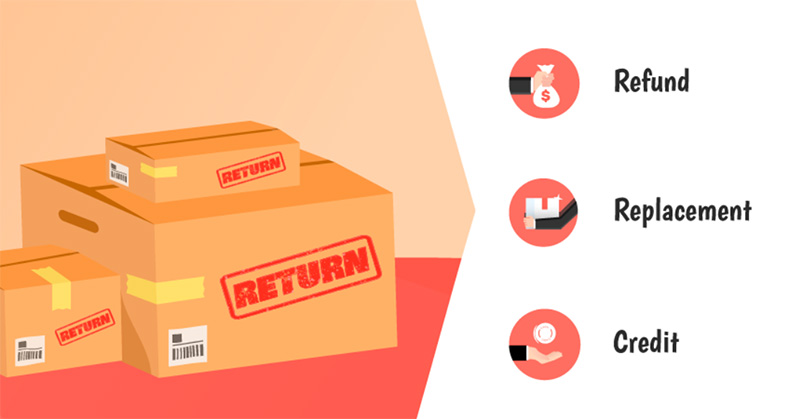 To return goods to a business, you need a return goods authorization form. The form will list the causes of the return as well as the anticipated plan of action. It can be provided to customers upon request or packaged with the product inside eCommerce packaging.
The elements that should be on an RMA form are as follows:
Information about customers
The consumer will be able to provide all relevant information about themselves in the first set of fields that you must add. You should include fields for their identity, location, and phone number, at the very least.
It will enable you to search them up in your database to locate their initial order and ship them a replacement if necessary. Besides, you can confirm that they are still inside the company's predetermined return timeframe.
Product Info
Your client should write the product's name and the amount they are returning here. This knowledge is extremely useful because it informs the warehouse personnel of the products they will need to keep.
The quantity is especially crucial because the buyer might have bought numerous items but is just reclaiming one. The improper quantity entered into your system will make inventory control more challenging.
Since you won't get the right number of items available, fulfillment problems could get worse.
Return Reason
You should also include a part where you explain why the goods are being returned. For more prevalent problems, you can include a number of checkboxes or merely a space to enter a justification.
This section offers information about the reliability of the customer complaint as well as reoccurring issues with the product. You'll know you need to talk to your supplier if the same product keeps being returned for the same problem.
Additionally, you can base inventory KPIs on the number of items returned for various causes. When you reach a specific amount of returns, you can use it to notify leadership.
Refund or Return
Ensure you provide a space where the consumer can request either option if your business offers both returns and refunds for product faults.
By doing this, you'll be able to reduce client unhappiness and immediately begin the subsequent phases. The probability that a consumer will return decreases the time you delay addressing address their problem.
👉 Read More: What Is Backflush Costing: Example, Journal Entries
👉 Read More: What Is Cash Conversion Cycle: Formula, Example, Calculator
Why is an RMA system crucial?
An RMA system is advantageous to e-commerce companies as well as their clients. You may be able to pinpoint areas for improvement if you sell goods online.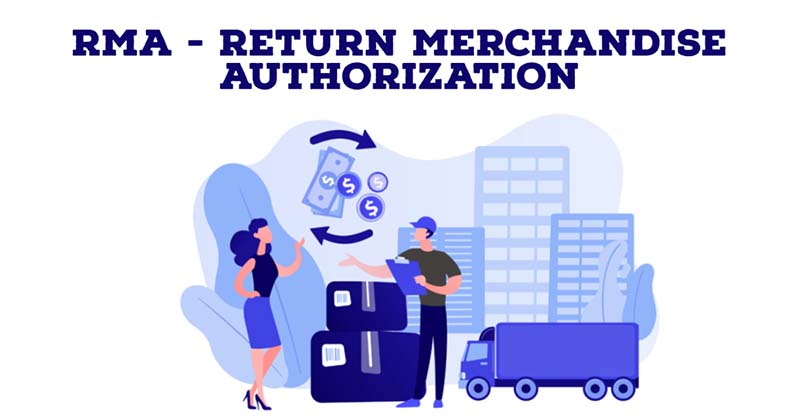 For instance, you can find that one of your technological equipment consistently comes with faulty components. If so, you might want to look for a new supplier to partner with.
If customers are returning a certain piece of clothing since they don't like how it fits, it might be worthwhile to adjust your sizing guide.
You can lower your rate of return and boost income by identifying strengths and weaknesses and implementing the appropriate action. Additionally, an RMA system can speed up the returns procedure and reduce errors, which can waste a lot of money and time.
👉 Read More: What Is Cycle Stock: Formula And Example
An RMA system provides assurance and confidence and enhances customers' whole shopping experience. They'll be more likely to shop at your shop if they understand they can return a product if it doesn't fit their needs.
They could hesitate to buy from you and go to a rival who does if you don't have an RMA procedure in place.
Developing great ties with your customers and retaining their loyalty can both be accomplished with a reliable RMA system. Furthermore, it can result in referrals, outstanding reviews, and a fantastic image, all of which can significantly increase your revenue.
How does an RMA system work?
Even though every business has a different RMA procedure, the majority follow these steps:
An RMA call is submitted by a customer
An RMA request can be made by a customer if they are unhappy with a product. Sadly, some eCommerce websites demand that a buyer gets in touch with them by phone or email. An automated procedure in which a consumer completes an online RMA form will reduce this inefficiency.
No matter how a customer starts a return, they are required to give a reason. A list of approved reasons, such as a broken item, the incorrect color, a poor fit, and so on, would be perfect so that the buyer may quickly select the one that best fits their needs.
Moreover, a consumer should have the option of adding their own wording to provide more thorough reasons for returning an item. Additionally, it's critical that they specify if a return, repair, refund or replacement is the desired course of action for the retailer.
A store accepts the RMA
While some online retailers allow any returns, the majority have requirements that must be met. When one shop receives a return request, they'll probably need to manually or automatically approve it. Upon acceptance, the retailer is required to give the customer instructions on how to return their item.
The majority of retailers will provide a free shipping label with a unique RMA number. Even if it is previously written on the shipping label provided by the retailer, the consumer should be informed of their RMA number at this time and should write it down on the shipping document.
By doing this, the shop may quickly link the product to the customer's account.
The item is sent back to a store
It is the shop's role to confirm that the product was properly received after the customer's delivery is sent. If an RMA system is effective, it should be possible to link the product delivered with the RMA number provided.
The seller has the right to inform the client and stop the RMA if they supply the incorrect item.
A shop examines the product
If the product matches the RMA number, the retailer will carefully examine it. There will probably be a list of things to look through so they can see trends with specific products.
These patterns can aid them in optimizing the production and marketing of their goods, hence minimizing future returns.
Store and customer come to an agreement
The customer will then receive a replacement, refund, or repair from the retailer. The quicker they act, the more probable it is that they will prevent complaints and keep customers.
To give the consumer a better indication of when they might receive their replacement or refund, they will, if possible, offer information on the return.
A store can spend less time on pointless client calls or emails by providing updates.
They can submit the RMA request and end the procedure as soon as the replacement, refund, or repair has been made.
- Read More: Order Management System: Definition, Process And Value
- Read More: Order management system for Ecommerce: Definition, Key Effect, Benefit
The Bottom Line
Both you and your customers gain from a robust return merchandise authorization system. It is essential to have an online presence if you want to compete in the competitive business environment of today. Hope you have a good time with Efex.