As a warehouse owner, perhaps what takes a lot of your time and mind is how to make the warehouse run smoothly and achieve high profits. To achieve this, it is extremely important to learn and apply the right methods because it has a direct impact on the quality of the warehouse work. And you should immediately refer to 15 Most Importance warehouse Management Best Practices to make the best decisions.
15 Warehouse Management Best Practices in 2023
Don't Count on Manual Input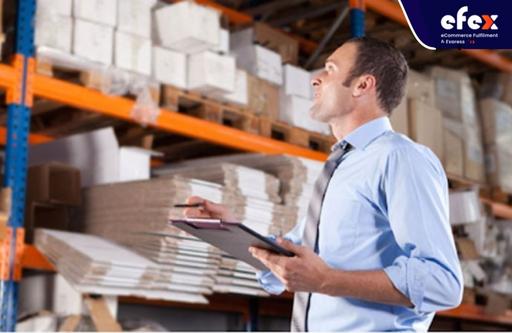 In work or in life, it is completely normal for people to make mistakes. And it is for that reason that has inspired people to invent machines to serve people, minimize mistakes at work. Inventory management includes: handwritten, typed or any other type of manual entry that is likely to cause undesired confusion. Instead, you can apply modern technologies to optimize workflow such as tagging, product barcode scanning, and so on. To tag or scan everything, your team needs to have a barcode or RFID scanner and have an easy-to-use control system and basic operations like pointing and clicking. Please note that this must be linked to your business's inventory management system to keep track of all your inventory.
👉 Read More: 3PL Warehouse Services: Benefits And Offers
👉 Read More: All Cost To Rent A Warehouse In 2023
Procedures for Picking
As a business owner, the decision is definitely up to you. The most important thing you need to do is to use a scientific, unified and simple workflow that employees can follow easily. You will definitely need a warehouse management system to help you optimize your time and set up your picking operations more simply and efficiently, but it is better to choose in groups or batches than with orders. new order. Assign resources to choose from if possible to improve the efficiency of your work as well as those of your employees. However, keep in mind that you will need to check the system regularly to see if it is right for your business and if there is anything that needs to be fixed or changed.
Cut Down on Touch Points
To optimize warehouse management, reducing the number of physical touch points for items will be a great way to eliminate unnecessary processes from your workflow. In certain cases this may be unavoidable, but removing any contact points will reduce possible wear and increase the overall speed of the process.
Make popular products more accessible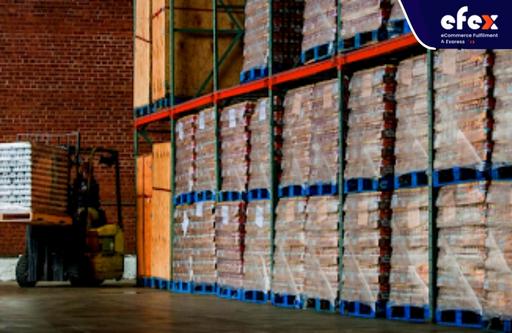 If you want to identify which goods are sold the most, have the most value and an ordered list of sales for each product, an ABC analysis of your inventory and products is a choice. choose reasonable. And based on that, if there is a pair of red Nike shoes in your inventory being bought by a lot of customers, place this item where it is easiest to obtain. It may seem simple, but the inventory is often grouped by the seller, this laziness is both ineffective and it reduces the inventory release rate. Move bulk goods closer to packing stations to reduce order completion time.
Committed Information Sharing
You should move from having one system per website, or even separate systems for your retail store and warehouse, to a single warehouse management system to manage. Warehouse management systems make it possible to share information across organizations, retail locations and with all stakeholders. This is the best option because:
Tracking of positions and inventory levels is simplified
Visibility in the organization
Delivery to or from retail stores
Integrate with accounting or ERP systems
A single record keeping system
It also saves you money, and cargo control becomes more scientific as inventory is tracked or marked the same way at all locations.
Monitor Your Warehouse KPIs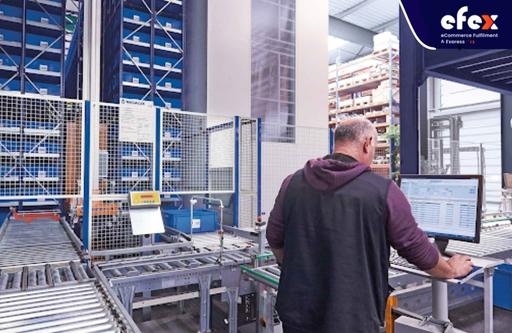 This combination of inventory and fulfillment KPIs will give managers the best picture of how their operations are performing. You should monitor these on a regular basis, be it weekly, monthly, quarterly or annually. This frequency will depend on the volume and size of your company. Some companies will take a long time to care and take care of but there are businesses that have an optimized apparatus in place so testing will not be so important anymore.
Streamline Vendor Operations
To build effective receiving processes, there are a few important factors to consider when managing suppliers:
The moment they arrive
Your reception area and procedures
How they perform (box, packaging, volume)
By balancing these three criteria, you can ensure that your receiving processes run well. Vendors should have windowed delivery and almost always deliver everything the same way. That may not be true if the quantity you have ordered starts to increase drastically, but do your best to normalize this.
Compliance with Vendors
WMS is a factor that directly affects your supplier, company, and distribution relationship that can improve your warehouse operations, thereby reducing product handling time. product, service delivery time upgrade. This way, you will generate higher satisfaction from your customers. Adapting your product identification methods and tracking systems to provide unlimited transparency and mobility across your entire supply chain, and standardizing labeling and packaging can help. Preventing errors between ports. The goal of this is to manage your inventory efficiently and successfully to encourage your supplier partners to do the same.
Shipping Notifications in Advance
Your pickup and shipping schedule may be delayed or interrupted, resulting in inefficient operation of your entire warehouse. Implementing computerized advanced shipment alerts is one of the best practices in warehouse management that can help reduce potential problems by reducing labor shortages or oversupply. waste and interruption of shipping service.
Technology for Data Collection
A high integrity data system is essential for accurate and better managed warehouse management. During data collection and processing, in-warehouse data collection technologies will help you to improve your workflow and minimize errors. You can apply the RFID or barcode system to help you track product movement in real time with the highest accuracy. From there, you can make the best decisions for the future, to help optimize sales and profits.
Hands-Free Order Selection
One of the best practices in warehouse management that we would like to recommend is finding strategies to properly and quickly run the order selection process which is an important aspect of your selection process. Now with the advancement of technology, you also have more technology options to apply such as voice ordering technology, portable, portable RF equipment, receiving goods or shipping. the light. Besides mobile scanner technologies, you have many options to speed up the pickup process and increase inventory turnover.
Wave Forecasting
Before picking up shipments, you should plan what you need to prepare for the most efficient and optimal shipping possible. You can also apply your previous plans if it works, if the previous plan is flawed then it is also your chance to correct and develop. The most thoughtful preparation will save you time and improve the quality of work.
Keeping track of your stock movement "transactions"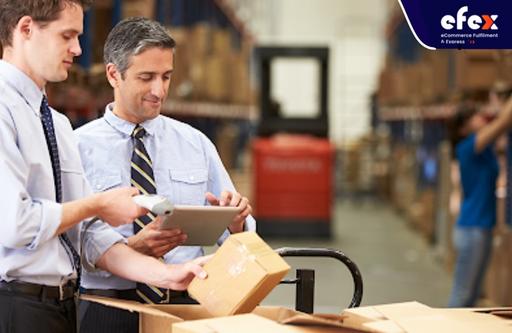 Each stage of the commodity selection process must be recorded, tracked and optimized. If the steps cannot be documented or you find something unnecessary, they can be deleted or modified to improve the efficiency of the repository. So, check the documents you are keeping, check the vehicle during the stages of something unnecessary in the process, reduce efficiency and slow down the order processing; They should be checked and deleted as soon as possible.
Touches are minimized
Reducing the number of times goods have to be taken off the shelf and packed into different containers or areas can be of great help in increasing the speed at which you can make incoming or outgoing orders. The faster, more direct approach to stock optimizes your warehouse operations, improving customer profitability and happiness, and thereby accelerating the shipping process.
Shipments should be scheduled concurrently
If your warehouse has different dock configurations, you can speed up unloading by scheduling concurrent freight shipments. Your work schedule can be centered on a certain number of times with less setup and breakdown, making it more efficient and timely.
👉 Read More: Top 12 Tips To Improve Warehouse Operations Efficiency Easily
Conclusion
15 Most Important Warehouse Management Best Practice in this article is trusted by many business owners for its quality and efficiency. And we firmly believe that if you apply the above methods, it will definitely improve your inventory.