Warehouse management in logistics is an important aspect of every supply chain. The personnel, procedures, and technologies needed to maintain your business rolling in and out of your warehouse are referred to as warehouse logistics. A structured warehouse saves work time, lowers financial costs, and speeds up the supply of goods to customers. Effective warehouse management logistics can be a significant competitive advantage in many ways. Thus, understanding warehouse logistics is one of the most important aspects of maximizing warehouse space. We'll talk about what is warehouse management in logistics, its challenges, and how to cope with them under the warehouse logistics topic.
What is warehouse management in Logistics?
Before getting to know what is warehousing in logistics, firstly, we need to comprehend how logistics is defined. In the simplest manner, the word "logistics" can be known as a series of complicated activities including systematic planning, management, organization, and operation. Moreover, logistics include the movement of both tangible goods and data in various businesses, including warehousing.
👉 Read More: What Is The Warehouse Management System (Wms)?
👉 Read More: What is Ecommerce Warehousing? Benefit and Process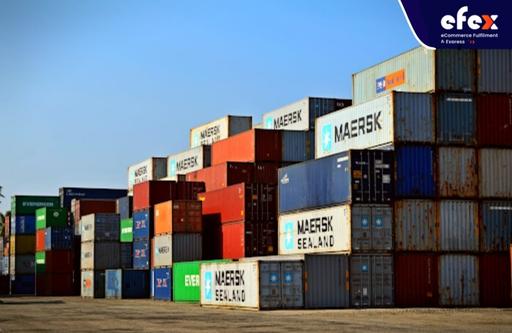 In comparison with the term "supply chain", the terms "logistics" and "supply chain" are similar. A supply chain, on the other hand, refers to the full process of transforming inputs into the final products and distributing them to customers. Logistics, as explained above, is the thorough planning and execution of a complex task related to tangible goods and data Utilizing bins and racks to house products in your warehouse is an example of logistics. Bins are discrete areas within racks, and racks are tall shelves that are widely used in warehouses. You will conserve floor space by allocating things to these racks and bins, and your warehouse workers will be able to pinpoint specific products on bin or rack position. So, what is warehousing in logistics? Warehouse in logistics involves all of the various, complex aspects of warehousing operations, including arrangement, management, and movements. This involves the movement of physical stock - receiving and shipping - as well as more intangible assets like knowledge and time.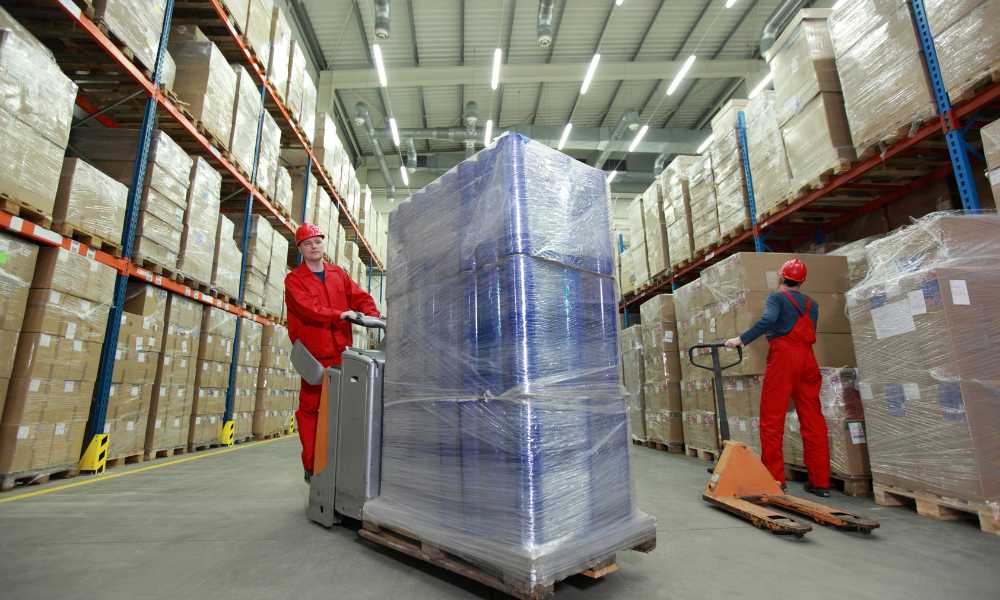 Warehouse in logistics is even more than itself. Some extended aspects can be mentioned including warehouse pest control, safety standards, damaged goods handling, human resources management as well as customer returns. In other ways, a warehouse in logistics encompasses all of the standards, processes, and organizational tools required to maintain your warehouse management functioning properly.
Challenges of Warehouse Logistics
The organization of a warehouse can be seen as a major logistical challenge. To put it simply, that is the strategy to maintain complete control over a warehouse the size of a "huge football stadium"? However, it is still what you must do.
Finding the exact position of a certain inventory item, a pallet that contained an allegedly outdated food product, or a truck that delivered a product that was damaged in transit. These tasks are must-do. Why? It's due to these procedures are essential for efficient operations with sustainable earnings. However, how are they achieved? This is the time we need to value specialized technologies implemented that help warehouse logistics staff are able to complete any difficult missions. We are only at the tip of the iceberg. Warehouse logistics, on the other hand, even face many other issues under the "iceberg". Supply chain management, inventory management, cost controls, risk management, human resources, and security are all taken into account.
👉 Read More: All Cost To Rent A Warehouse In 2023
Thus, maintaining enough adaptability to be competitive while maintaining adequate offers to ensure sufficient goods to satisfy customers and adequate controls to guarantee your revenues is really challenging. These are the issues that warehouses are dealing with right now.
The Solutions to Make Warehouse Logistics Better
Warehouse managers, without a doubt, have a lot of methods to boost their warehouse logistics. Thankfully, you also have access to a growing number of useful, highly effective solutions to support you in streamlining your warehouse, improving the efficiency of the labor force, and your customers' expectations. Now, let's take a look at what those solutions are! The first one worth noting is WMS, standing for Advanced warehouse management systems. This logistics warehouse management system provides real-time visibility into your warehouse, and also offers you (of course, including your staff) the tools you need to run it successfully, effectively, and profitably. That's the reason why WMS has played a crucial role in optimizing warehouse operations in warehousing today.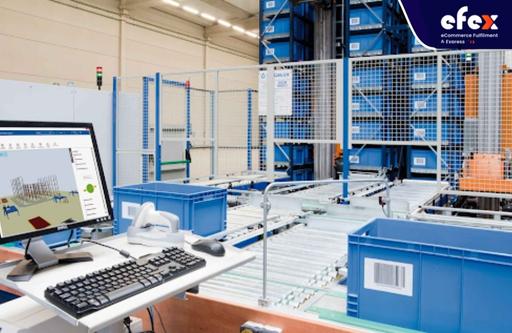 To adapt to the requirements of "the hug iceberg" as warehouse logistics, WMS, of course, features more than its short name. It includes all aspects of warehouse operations, from inventory control to order fulfillment. In addition, most WMS tools now are compatible with mobile devices, enabling all staff and managers to use the system from their smartphones while on the go. Old management techniques are integrated with the warehouse control systems (WCS) to produce an almighty synergy that optimizes your entire logistics, including inventory receiving until shipping.
What are the Advantages of Warehouse Management System Logistics?
The advantage of managed warehouse logistics is straightforward. That is, without a question, making more money. Consider the following aspects when organizing your warehouse:
The operations are running smoothly
Inventory is appropriately tracked
The correct thing is delivered at the appropriate time
Stock is replenished when necessary
There are fewer picking errors
Personnel, procedures, and systems all fall into place as expected
With those proper operations, your warehouse will then run more smoothly. There are fewer mistakes and issues, resulting in increased revenue. When you employ a robust WMS to manage your warehouse operations, you'll be able to:
Maintain accurate stock counts in real-time: You should know how many products are available and where it is in your warehouse.
Reduce returns: Having a clear picture of your inventory allows you to deliver the correct item initially.
Auto-replenish inventory: Allow your WMS to automatically replenish inventory when stock levels get low, rather than sitting until your warehouse is totally empty to purchase more.
Boost warehouse space: Some warehouse management systems (WMS) automatically streamline warehouse processes (such as stock rotation & picking). This means less floor space for employees, and you can store more inventory.
Not to mention, by implementing WMS, you can also take advantage of other features. And here is how they benefit you:
Better demand forecasting
Visibility and transparency
Stock traceability
Reduced picking mistakes
Optimized processes
Effective labor allocation
Enhanced customer service
👉 Read More: 3PL Warehouse Services: Benefits And Offers
At the end of the day, all of these result in lower operational costs and increased income.
Considerations for the Warehouse Influence Logistics in the Warehouse
A strong WMS can unquestionably improve your processes as well as streamline logistics. Nonetheless, no software, regardless of how advanced, can compensate for human error. Warehouse concerns have a significant impact on logistics in real-world situations. Warehouse managers, even all other staff engaged, must be well-versed in the operation of your technology and WMS. Your logistics operations must be coordinated with your transporters, 3PL, and relevant contractors and suppliers. Any warehouse adjustments must be recorded in the system, or issues will arise rapidly. Warehouse in logistics isn't fixed in that they vary in response to your physical demands, stock, personnel, or any elements they manage.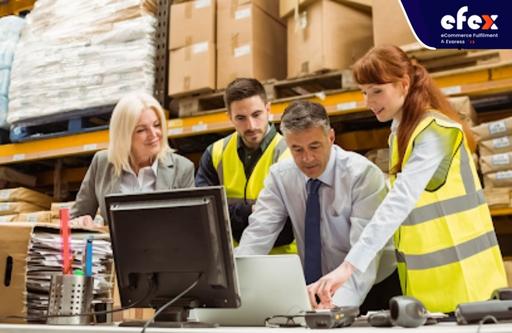 Finally, although technologies and processes can help you organize and control warehouse logistics, efficient operations rely on continuous supervision, adequate training, and updating rules.
Final Thoughts
Warehouse management in logistics is critical to the rapid and sustained success of your supply chain business with a lot of benefits it offers such as an efficient supply chain and cheaper expenses. Yet, it comes with some challenges, too. What you need to do is to make a list of the matters that concern your warehouse operations and devise a plan to address them. Every industry has been revolutionized by modern digital technology, and logistics is no exception. One optimal solution for all challenges is to use a WMS to manage warehouse operations as well as consolidate data in one place. When it comes to finding the right WMS, there can't be more emphasis than taking all the key factors into account. Remember that no matter how accurate your WMS is, if it isn't bringing you money, it is useless!