A warehouse management system (WMS) is still required for a supply chain management application that connects the individual request circuits of the customer distribution chains. Employees can simply keep up with their day-to-day operations and be productive in reaching their goals thanks to warehouse management system features. A warehouse management system (WMS) can increase labor productivity by providing real-time inventory visibility, improving inventory accuracy, and reducing inventory risk. We will discuss together 12 warehouse management system features you need to know.
Operations, both inbound and outbound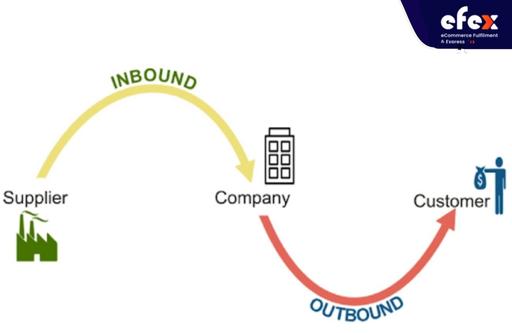 WMS is designed with the ability as a warehouse management system to deal with the early stages of the loading process: interacting with cargo trucks to transport the actual resources and cargo in the warehouse. The truck declaration tool is created with the purpose of assisting with data entry into the inventory management system and preparing the warehouse space for arriving merchandise. This is followed by radio frequency identification tagging, barcode scanning, and other physical processes that aid in the organization of objects and, finally, archiving. Some warehouse management systems can identify and locate each item when it arrives, making it easier to get started. Other kinds of functions involve machines that process the motion of objects throughout the life of a product, from receipt to shipment. Other warehouse management system capabilities can help in handling operations such as cycle and assembly, cross-linking, or other resource handling processes. When choosing a foundation, consider the following important qualities:
Inbound Receiving / Operations
Yard Management
Appointment Scheduling
Dock Scheduling
Returns Management
Cross-Docking
Shipping Notifications in Advance
Putaway Management
Shipping Management
Shipping
Zone picking
Wave management
Choosing and Packing
Invoices and packing lists
Voice-enabled Picking
Suggestion for Package Type
Cardboard box construction robot
RFID Compliance
Product Lifecycle Management
Services with Added Value
👉 Read More: 3PL Warehouse Services: Benefits And Offers
Fulfillment and Order Management
One of the most prominent features of a warehouse management system is its ability to optimize the ordering and execution processes. When using WMS, it will help you significantly improve order management by adjusting the movement of products back and forth in your inventory. Besides, with the capacity to re-order, you can order items that are frequently out of stock. Not only that, but some warehouse management software will also integrate the capacity to access the carrier's network, helping to expedite shipment operations. You or your warehouse managers can eliminate time-consuming labor imports as it becomes more common to integrate automation.
In terms of automation, incorporating artificial intelligence, robotics, and machine learning into warehouse management systems can dramatically boost work speed and efficiency. Pick-up robots can quickly locate the warehouse's current location and move everything around without requiring forklift travel time like a human. There are also conveyor systems capable of directly transferring all the desired goods in the warehouse to the shipment without human intervention. Warehouse management solutions for specific commodity and resource types sometimes incorporate inventory management tools such as LIFO / FIFO processes and perishable goods tracking. These standards, when properly supported through means of digital planning technologies, help you maintain a fresher delivery and thereby reduce waste, increase quality and sales. for company. When choosing a warehouse management system, you should learn the following important features:
Artificial Intelligence and Automation

Automated Work Orders
Automated Purchase Orders

Carrier Networking
Order Management
Management of Compliance and Regulation
Reordering on Autopilot
Inventory Management Software

Lot Tracking
Replenishment
Cycle Counting
Serial Tracking
Quality Control
Task Interleaving
Location-defined SKUs
Inventory Snapshots at Regular Intervals

Inventory Availability
Fulfillment Tracking and Audits
Tracking of WIP Materials
Kitting & Assembly
Order Entry through Electronic Means
Analysis and Tracking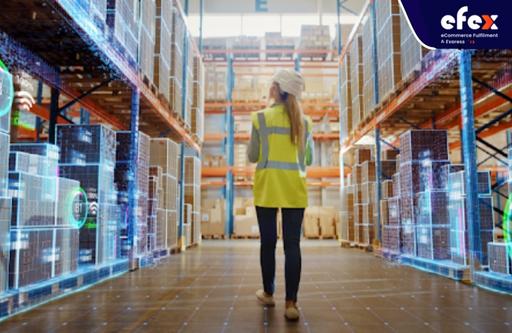 With the strong development in technology, many leading solutions for warehouse management are now able to provide users with data information and business analysis resulting from warehousing activities. Companies will benefit greatly from tracking in real time, especially for inventory management. With this capability, you will be able to track your real-time inventory levels, so you will always have the most accurate understanding of the state of your inventory. You will know if your inventory is over or under-stock. Other tools can be used to filter the data for the KPI analysis, thereby identifying areas that are in problem and need improvement. You will have a great helper in detecting what's going on in the warehouse and where to pay attention. Collecting data will assist you in making the decision to identify the correct problem and solve it, which in turn will make the warehouse work more smoothly. Furthermore, the Taxation and language capabilities aided in overseas operations and some redirection of data warehouses to correct accounting applications. Support for multiple currencies is also important for companies operating on a worldwide scale. Pay attention to the following useful features:
KPI Administration
Integrations of Business Intelligence
Workflow Administration
Support for Multiple Currencies
Tracking in Real Time
Support for Multiple Languages
Integration of Taxes
Integration and Backups
Currently, most warehouse management software have built-in recovery from damage or malfunction. This is one of the most essential parts of a warehouse management system that you should keep in mind. Full connectivity with the company's various types of software is another important feature of WMS solutions. These kinds of independent services must be integrated into a larger enterprise resource planning (ERP) system. Many modern vendors will provide users with this level of connectivity, as well as integrate with CRM software like Salesforce, accounting software like QuickBooks, and others.
Cloud-based WMS is also being used by quite a lot of warehouse owners because they bring a lot, many companies are making use of cloud-based systems in the company logistics process. The cloud can securely store and back up critical activity logs without worrying about crashes or power outages. Solutions that require upgrading will require large amounts of capacity and there is a risk of shutting down the whole system during deployment, but that won't happen with cloud-based systems. Instead, changes are made instantly in real-time with no downtime. Besides, it is also a savings solution as many of these solutions are subscription-based and do not need registration as a significant upfront investment. Many small and medium-sized companies will benefit from this. These low-cost options give much smaller businesses a competitive advantage over greater competitors that have enough potential to equip an extensive storage system.
👉 Read More: All Cost To Rent A Warehouse In 2023
Third-Party Logistics Assistance (3PLs)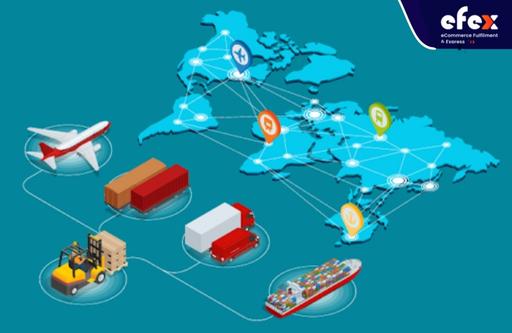 Many warehouse organizations engage in third-party logistics service providers (3PLs) to assist in maintaining operations while expanding and growing to a number of locations. In other words, 3PLs can assist companies by handling daily cargo operations at one or more warehouses at multiple locations. As suppliers are used more, 3PLs are taking advantage of their own to develop a warehouse management system capable of providing all the capabilities they require to develop a strong business. Features of third-party logistics such as a load share tool or a truckload tracker provide transparency in shipping materials and products. You should choose a technology that complements the 3PL supplier's workload, which can improve work quality, increase productivity during complex warehouse operations, especially when your warehouse includes multiple sites or nations.
Labor Administration
An indispensable feature in the list of warehouse management system features is the labor management tool. There are also numerous distinctive traits that help track and detect real-time cargo and shipments. Correct labor management will help employees stay in the right position, optimize their working time and reduce labor surplus/shortages in the company. Employees can track their progress with a pin code or simple QR to keep track of when they start work or leave. This ability helps employees manage their working hours scientifically and efficiently, view their paid time off and see how much overtime they have accumulated. This makes the calculation easier and avoids many misleading or controversial errors. In a matter of years, workforce planning software has been significantly upgraded and optimized. Vendors can now incorporate advanced labor management modules into some of the leading warehouse administration software businesses as part of their business process automation solutions. surname. Labor management software can track and determine employee's work schedules, as well as distribute work to employees. The labor component of the equation is crucial in ensuring that the operations take place exactly as planned. Labor is undoubtedly the most important factor in the warehouse. For this reason, you should ensure that some of the following features are included in whatever inventory management system you choose:
Hours Tracking
Employee Timestamps
Employee Performance Evaluation
Management of Labor KPIs
Schedule Optimization
GPS Enabled Tracking
Labor Forecasting
Transportation Administration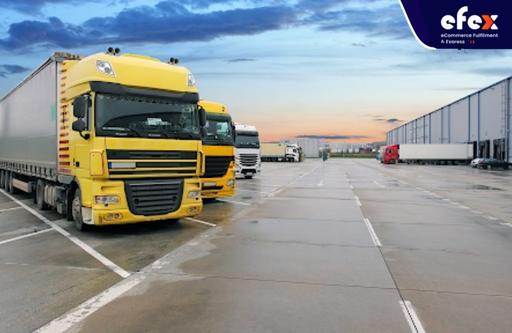 Although transport management (TMS) can be considered another category in its own right, the WMS software sometimes includes TMS functions. As an important aspect of supply chain management, TMS software is capable of having a direct impact on and enhance warehouse management capabilities. If you are looking for transport management capabilities embedded into a WMS system, here are a few things to consider:
Carrier Selection Automation
Route Optimization
Shipment Consolidation
Bid Improvement
Freight Payment
Freight Rating
Communication and Dashboards
Another important aspect of a warehouse management system is the design of an interface. Some of the best corporations have simple and easy-to-use marketing of their goods. This reduces the time to get used to the installation and increases the value of a particular WMS system for a company. A user-friendly and easy-to-use interface with simple controls reduces training expenses and makes WMS software significantly easy to use, which is a significant boon for consumers. Communication is essential for every organization that wants to prosper. Chat functionality in certain warehouse management systems allows users to communicate with other team members. A flexible workplace benefits from the ability to communicate quickly. A manager will waste their time working because they don't have to leave their workplace to find a single worker to advise on reassignment.
👉 Read More: 12 Keys Function Of Warehousing In 2023
👉 Read More: 10 Keys Functions Of Warehouse Management System In 2023
Support Features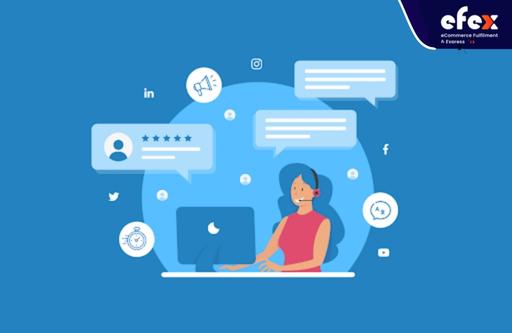 Furthermore, support for the supplier's goods is very important. Specific on-the-phone or on-site help, as well as the ability to respond in person at a specific time interval, are examples of support features. Buyers should carefully review the support terms of the service level agreement (SLA) offered by the supplier to make certain that they are covered in emergencies. All of the aforementioned characteristics and capabilities make warehouse management systems extremely important for businesses that require warehouse operations. When choosing a carrier, look for the following features:
Email Support
Submission of Tickets
Phone Support
Live Chat Assistance
Training Programs
Access Anytime, Anywhere with Mobile Deployment
Employees in this technology-driven environment move internationally, work flexibly hourly and want quick access to the meeting, warehouse and conference data. A good warehouse management system has a mobile-friendly interface and can be used from mobile devices. It allows the manager to configure permissions, viewing raw materials, finished items, raw materials, and inventory on the go. By quickly updating data on a web-enabled or mobile-friendly WMS, that data is automatically updated in the ERP system. This improves cross-departmental communication and provides real-time inventory utilization and the ability to notify appropriate employees. Field staff can create electronic reports, record every transaction and handle daily tasks at their fingertips.
Saving money through resource optimization
Can you identify inventory purchased at the warehouse, on what date and for what purpose? Are you having trouble tracking and viewing your resources (human, physical, and time) on the go? If so, it could be a major hurdle to company productivity, leading to human mistakes and work delays. With OptiProERP everything is done by the right person and on time! It's a full-featured mobile-friendly solution. At the same time, you can balance orders and plan or ship to improve workflow, optimize pick-pack-send and assist the warehouse manager in determining consumption. labor standards to help warehouse operations run smoothly and efficiently. A warehouse management system (WMS) avoids unnecessary put-away and enables warehouse personnel to handle procurement, distribution, and other operations electronically. Employees may collect, record, and access the data list at any time and from any location.
Inventory transfer is a paperless transaction (warehouse to warehouse)
Paper transactions are often ineffective and can sometimes go wrong. The OptiProERP WMS system minimizes the need for paper forms by providing features that are easily accessible by users and thereby minimizing the shipping time of goods. Example: If your warehouse is requesting a variety of products from Mr. A's warehouse, you and Mr. A will be able to use the option to trade the goods. Processing time will be very fast, it will only take a few minutes to enter the batch number, item code, case code, number of trips, etc. Once the product is shipped, you will receive a message confirming your receipt and reference number. The program is relatively easy to use and the website support includes all the details, boosting workflow and saving your employees' handling time and management time.