Wave picking in warehouses is a method that streamlines order selection by allowing workers to gather multiple orders within specific inventory zones at designated times throughout the day. This approach aims to reduce unproductive back-and-forth movement, enhance overall efficiency, and address challenges in the order fulfillment process. To understand more about wave picking in warehouses, let's begin with its definitions first.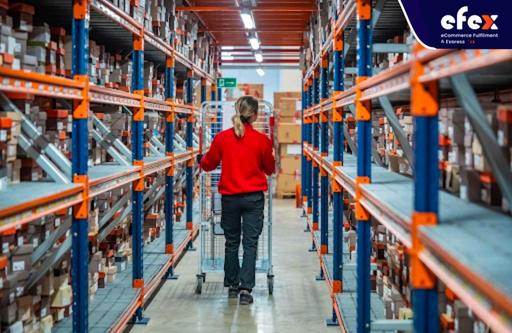 What Exactly Is Wave Picking In Warehouse?
Wave picking, sometimes called cluster picking, is one of numerous order picking technologies used to enhance productivity in warehouses. It entails transferring orders to the ground for fulfillment based on common criteria like shipment date, similar goods, warehouse area, and so on. Instead of arranging a certain amount of pickers each shift and assuming that orders move as expected, wave picking enables teams to accomplish precise obligations, like completing a certain amount of orders per shift or reaching a shipping date.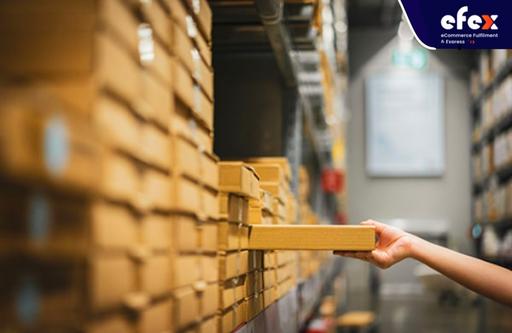 Wave selecting concentrates on after orders are chosen. Management coordinates brief picking intervals, or waves, with other warehouse factors like the transportation plan or departure timetable. Therefore, orders are aggregated and then chosen at specific times of the day. Teams improve efficiency by minimizing (or removing) picker unscheduled downtime. In other terms, a wave may not be arranged unless all orders up to a particular deadline have been received, allowing pickers to avoid waiting for instructions.
👉 Read More: What Is Order Picking In Warehouse: Importance And Method
👉 Read More: What Is Batch Picking? Example And Advantage
Explanations Of Wave Picking
Using wave picking as a strategy keep employees going at a steady pace and ensures that there is a predetermined strategy. During particular periods of the day, employees collect numerous orders in specific inventory areas based on their product grouping. Each wave can last one to four hours, dividing shifts into manageable chunks. Shorter waves can assist managers in identifying scheduling concerns within the same day, allowing waves to be changed as the day progresses, if necessary.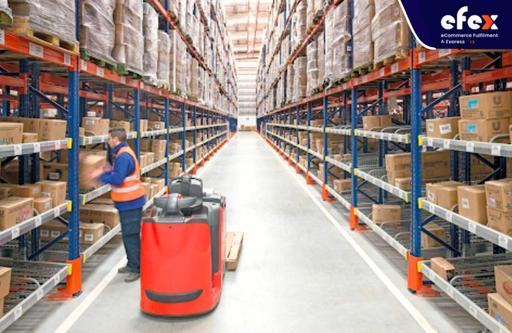 Without a clear technique, order selection may become a very inefficient and time-consuming procedure. Pickers frequently lose time while waiting for explicit guidance, while warehouse traffic and bad planning can also waste time. For instance, a picker may have to wait for another picker who is obstructing product positions with a forklift. Wave picking, a type of shorter duration scheduling, tries to reduce idle time by focusing pickers on specific orders within such a specified window.
The Process Of Wave Picking
Despite the simple principle, implementing wave picking can be difficult since it involves a joint effort from different roles engaged in the order fulfillment process, such as receiving, shipping, and freight firms. Therefore, wave picking is most productive when approached in the following steps.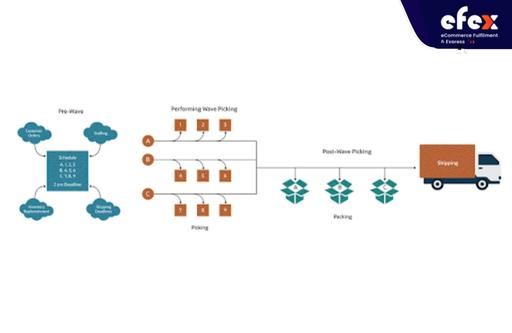 Step 1: Pre-Wave Picking
It is the task of arranging waves based on certain characteristics. As a firm handles orders, they must be rationally classified and planned. For instance, if they are organized by shipping time, selecting must have adequate lead time to select the orders and wrap them before the specified departure time of the shipping partner. This scheduling is considerably simpler with the assistance of a warehouse management system, which can account for all relevant elements to generate an efficient picking schedule; doing it manually is hard and time-consuming.
Step 2: Performing Wave Picking
It is the process of selecting. Rather than paper pick slips, it is made more effective with technologies such as hand-held mobile scanners that generate digital pick lists and route pickers to item positions. These technologies may be integrated into a warehouse management system (WMS) to create ideal pick routes while recording each stage of the picking process. Wave picking normally works as follows while using a hand-held picking device: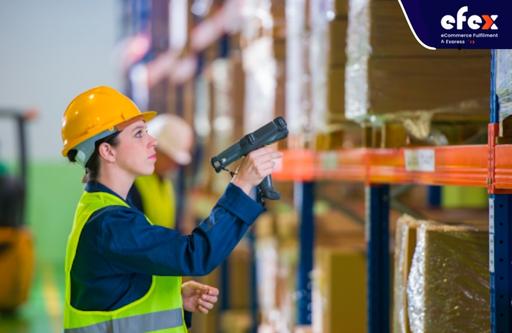 There are chosen lists that contain from 4 to 12 orders each wave is given to a picker.
To maintain the orders distinct, the picker employs a multi-tote cart.
Pickers are dispatched sequentially to every storage site, and the mobile device informs the picker of the SKU and amount to select. Pickers select the desired goods and scan their barcode to validate the selection.
Pickers place the merchandise in the proper tote and verify by scanning the tote's barcode.
Pickers may also use their mobile devices to record the quantity.
Pickers are then instructed to the following order, and the procedure is repeated until all orders have been filled.
Step 3: Post-Wave Picking
It happens after the products have been selected. Orders are frequently completely separated when they are chosen - mobile scanners and separated totes or cartons might help with this. However, if orders are not divided, the goods must be arranged for sorting and then packaged for delivery. If more sorting and packaging are required, schedule waves accordingly. Orders are then loaded and sent.
The Ways To Group Waves
The way a firm groups waves is determined by a multitude of criteria and might differ from one company to the next as well as from one day to the next. This mobility is a key advantage of wave selection. Here are some examples of how waves might be classified.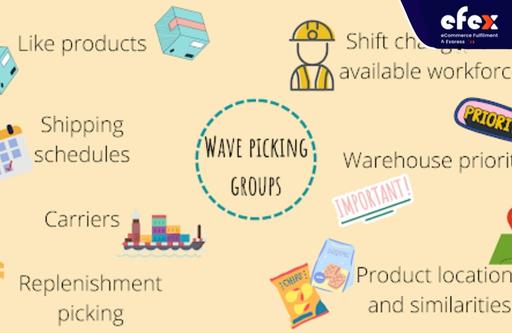 Like products: The most frequent method of wave picking is to select goods of the same type that are often gathered in a shared location in the warehouse.
Shipping schedules: Many warehouses send items according to various delivery timetables, like ground shipment, express delivery, or next-day delivery, all of which could have varied pickup timeframes. Clustering waves depending on shipment schedule ensures that orders are available on time, allowing carriers to stick to the plan and buyers to get goods on time.
Carriers: Pickup hours, price, and shipping restrictions vary amongst carriers. Warehouses that utilize numerous carriers may discover that batching all shipments for a single carrier helps in saving time and money.
Replenishment picking: It may sound right in a big or high-volume warehouse to liberate up precious storage space by storing amounts of fast-selling SKUs off the ground or even off-site. After that, those SKUs must be supplied which is usually in their own wave and before any new waves can be planned. To avoid worker idleness, scheduled picking waves once all SKUs have been restocked.
Shift changes and available workforce: Waves can be clustered to maximize the utilization of peak personnel or to guarantee that picking is completed before a second shift disrupts it. Companies should avoid changing shifts during a picking cycle. Mistakes might increase when workers are stopped and new personnel must pick up where the last shift left off.
Product locations and similarities: Businesses may schedule waves to select all goods in the same spot, which is very handy when used with zone picking. For instance, waves may be organized around comparable products like big and heavy things or dangerous items.
Warehouse priorities: Warehouse priorities alter with the demands of the business, which fluctuate regularly. For instance, a warehouse may prioritize orders from the largest client or orders containing a high volume of perishable goods. Waves can be planned to deal with orders in the highest priority sequence.
However, it should be noted that neither of the following selections must be all or none at all. They can be coupled, perhaps the wave takes into account priority orders and shift adjustments. And variable grouping might alter from day to day or move as the day passes. Whatever the case may be, it is critical to constantly evaluate the most logical manner to combine waves at any particular time.
Techniques That Are Used In Wave Picking
There are two types of picking methods, including fixed wave picking and dynamic wave picking.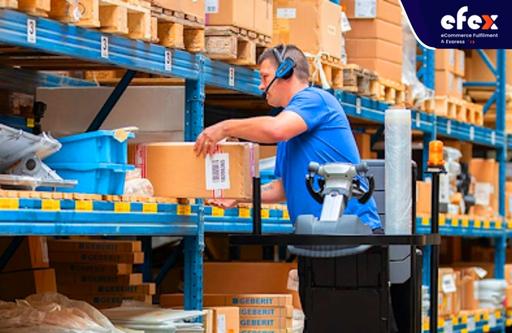 Fixed Wave Picking
All orders are kept for packaging until all products to satisfy all single orders in the wave have been chosen. Since it can forecast once the wave will be completed, fixed wave selection makes it a lot easier to arrange packing and shipping workers. But, additional personnel may be necessary because all orders must then be organized for choosing.
Dynamic Wave Picking
As orders are finished, they are shipped to be boxed. Since orders are forwarded to packaging and shipment as quickly as they are done, dynamic wave selecting removes the extra step. This implies that the packaging crew may have to work with fewer workers. On the other hand, order flow may be unpredictable, generating the possibility of delays in the packing process.
Benefits Of Wave Picking
Wave picking is a significantly more efficient endeavor than conventional, discrete order picking. A comprehensive approach optimizes the whole business, from picking through shipment. It also provides management with a more accurate reflection of the way the resources are used, the waste of labor, money, and time that is happening, and the reason for bottlenecks also where it happens. In fact, wave picking does more than only discover waste regions. It also assists managers in identifying the most productive functions and concentrating their efforts on determining what makes those operations more effective than others, or what resources and skills those sectors have that others do not. Hence, when providing criticism, managers may maintain staff morale by identifying what is working well and providing specific suggestions for improvement.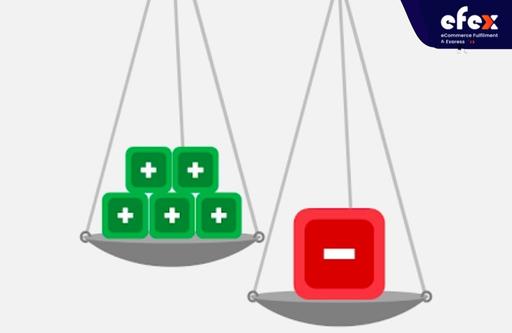 Lastly, warehouses can detect rising demands caused by sales pushes or marketing campaigns. Instead of winging it, warehouse managers may track and detect patterns, resulting in an organized, interval-based approach to dealing with big waves of immigration of orders.
Drawbacks Of Wave Picking
Since wave picking is a periodic operation, employees must finish one wave before beginning the next one. While this is generally a positive thing, since it maintains the process organized, effective, and fast, it makes accommodating exceptions or high-priority decisions harder. There's also a higher potential for mistakes because orders must be adjusted at the staging point, based on how you ordered your waves.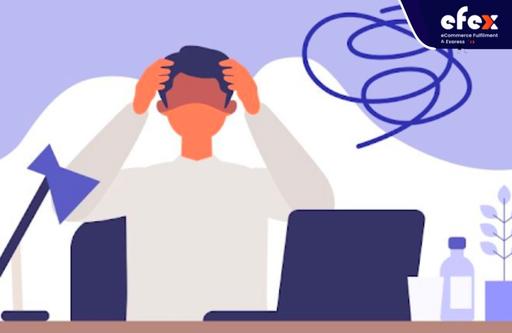 Another downside of wave selection is that activities require varying amounts of time to perform. If activities become unproductive owing to delays, employees may be kept waiting for someone else to finish their task, undermining the objective of wave selection. Therefore, it comes down to determining if wave picking is appropriate for your organization. If it is, spend time looking out for any little problems. If it is not right for your company, do not urge it. Note that if something is a good solution, it may not be a perfect option for you.
5 Wave Picking Method Improvement Tips
The value of a wave selection technique is largely determined by how well each wave is scheduled and performed. Let's consult the following suggestions to improve your wave selecting procedure.
Establish A Delivery Commitment
One of the initial factors influencing wave choice is the customer's delivery promise. If sets of orders are received through the same delivery service, like the next-day air and ground service, the warehouse management system will arrange those picking orders into waves so that they may all be completed at the same time and achieve pick-up criteria.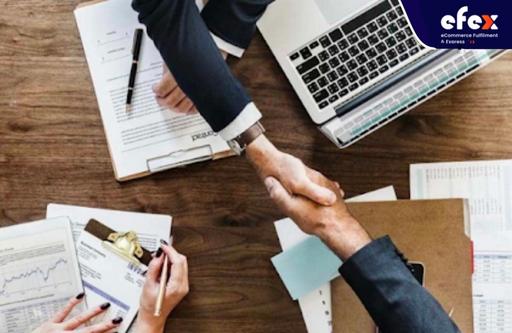 Evaluate Delivery Areas
If buyers from nearby geographic locations order comparable items, a wave can be based mainly on geolocation. This also helps to improve order processing, delivery, and courier pick-up.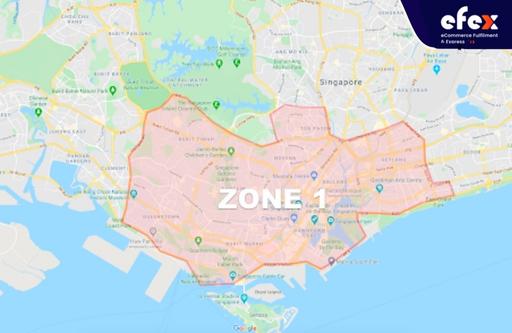 Decide The Optimal Picking Strategy
Examining all of the aforementioned variables can aid in the creation of ideal waves that incorporate the most logical selection technique. If big, urgent orders with heavy products need to be picked, plan the wave so that someone with a forklift license is accessible. It is also vital to note that wave picking isn't always the best option, and warehouse management must be adaptable. If the warehouse is having a low period, creating clear synchronized plans may not be essential, and single order picking or batch picking may suffice. A WMS can assist managers in selecting the most effective choosing technique.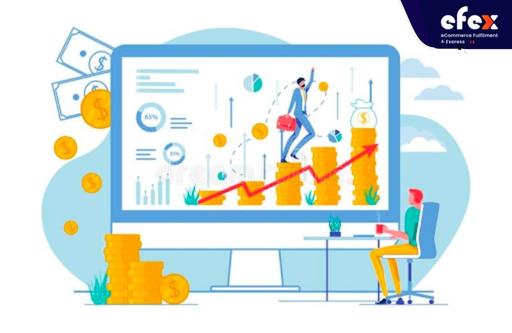 Select An Effective Warehouse Management System
Wave picking has several factors such as product kind and location, workforce, warehouse movement, shipping concerns, etc. that humans cannot rapidly and efficiently condense all to build a plan, particularly on the go. Wave picking necessitates a powerful warehouse management system capable of handling extensive data analysis to determine the most effective approach to group waves and pick orders.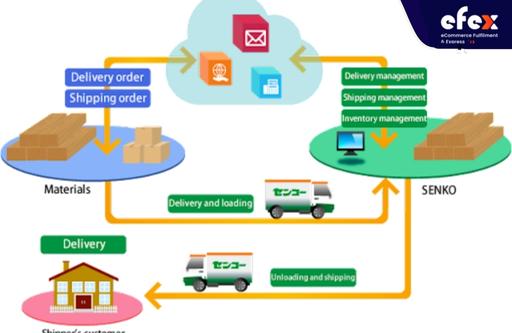 Consider Cart Handling Techniques
So what tools do pickers require to be the most productive? Small objects can be picked up by hand and carried in a tote on a cart, but larger, heavy items may necessitate the use of forklifts or comparable equipment. If a forklift is necessary, employees must be taught to utilize it.
👉 Read More: 3PL Warehouse Services: Benefits And Offers
👉 Read More: All Cost To Rent A Warehouse In 2023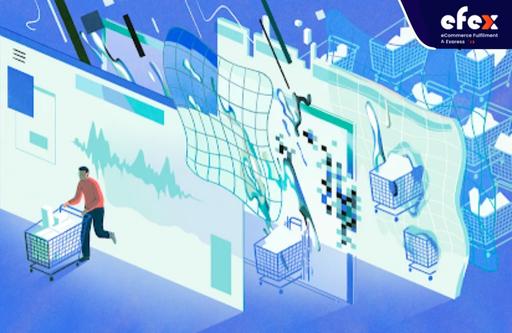 Conclusion
Obviously, wave picking is not a quick-fix answer for warehouse difficulties. Instead, warehouse managers must first determine if wave picking is appropriate for their specific needs before implementing it. Furthermore, wave picking in warehouse necessitates the use of a warehouse management system to collect data and swiftly build waves that are in sync with the warehouse's goals, customer promises, and transportation timetables. Hope you have a good time with Efex.