According to industry estimates, warehouse picking accounts for up to 55% of a distribution facility's operational expenditures. Facility managers and company owners must exercise caution when selecting a picking technique because it can significantly affect a warehouse operation's productivity. The size of the facility, the availability of financial and human resources, the number of SKUs in stock, and the quantity/frequency of client orders received are all factors that impact the picking method chosen by a warehouse. In this post, we define and discuss the necessity of order picking in warehouse, as well as share a list of typical order picking methods that your company may utilize.
The Definition Of Order Picking In A Warehouse
Warehouse picking is the process of selecting specific items from a distribution center to fulfill client orders. It is a necessary part of order fulfillment and is regarded as one of the most costly and labor-intensive processes for warehousing.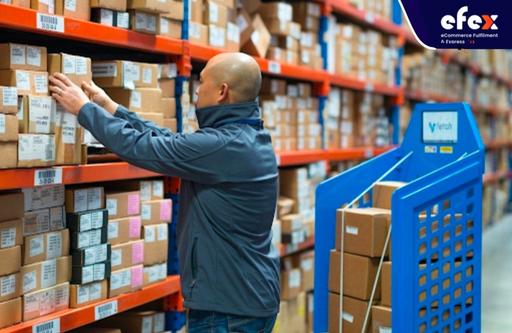 An effective order selecting procedure should be able to ensure that the correct product is selected for each order. Consider buying at Costco or IKEA to have a better understanding. You are the warehouse picker in this case. You recognize that some of the items on your list will not be shelved in the same section, so you wander around the store until you have everything you need. This is exactly what a warehouse picker does.
The Impact Of The Warehouse Picking Process
Order picking has an obvious influence on warehouse management and a subsequent effect on other parts of your organization. The pace of your order pickers may either keep your warehouse on track for order fulfillment or cause snags in your timetable. The outcomes of your order pickers' job have an impact on your client satisfaction ratings as well. Nobody wants to get the wrong things or too little of what they requested. As shown in a short survey of 500 buyers, 54% returned a product due to the supplying the incorrect item.
👉 Read More: What Is A Kanban Two-Bin System? Example And Advantage
Classifying Picking
Picking systems are classified into three types which are piece picking, case picking, and pallet picking. There are five main procedures classified as single order picking, multi-batch picking, wave picking, batch picking, and zone picking. Let's begin by examining each picking system.
Piece Picking Type
Piece picking is the process of selecting things from a warehouse one at a time. This form of picking is prevalent in orders with a large number of SKUs but a low number of products per pick.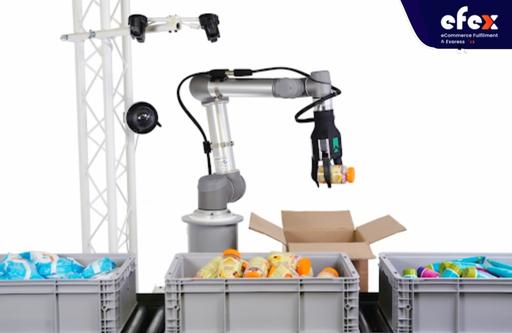 Case Picking Type
Case picking is quite like pallet picking in that a portion of the pallet is chosen and delivered to the packing area. Since there are a high number of SKUs with smaller goods per SKU, this method of choosing is employed.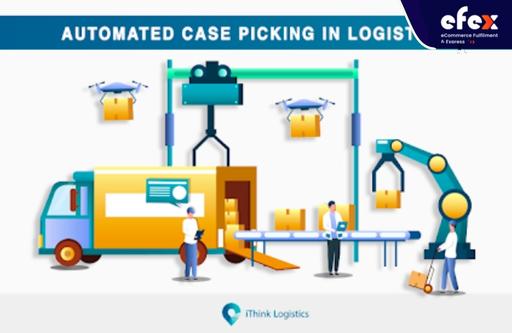 Pallet Picking Type
A pallet is a wooden platform that contains a product arrangement in a warehouse. A pallet can carry a large object or multiple smaller items, based on its size. Pallet picking is the process of selecting a whole pallet of products and transporting them to the packaging facility.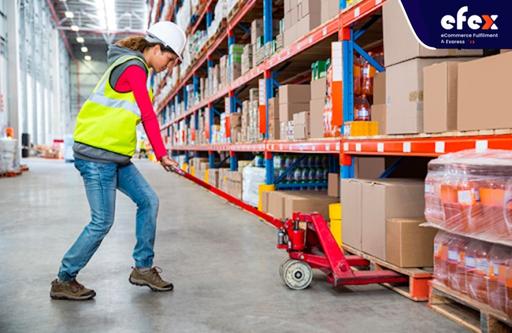 Automation Systems Of Order Picking That Are Used In Warehouse
Pickers used to utilize a handwritten picklist, which is a list of items needed to satisfy a certain order. Pickers nowadays employ automatic picking technologies, which can serve as a picklist, indicate the best potential route to a product's position, verify that the item selected is the correct one, and more.
Pick-to-light System
Pick-to-light order fulfillment system necessitates the installation of a barcode reader and pick-to-light LEDs across the warehouse shelves and racks. A picker begins by scanning a barcode connected to a shipping carton, which would be a container that houses the products from a single order temporarily. Scanning a shipment box leads the pick to light LEDs, causing the order's goods to illuminate. So the picker may just follow the light till they have all of the things for their orders. Pick-to-light system aids in reducing picking time and personnel expenses.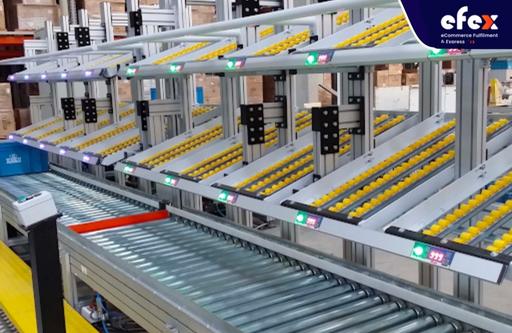 Voice Picking System
Pickers using speech picking technology wear a headset linked to an order management system and receive directions about where to go to gather goods for orders. This strategy boosts both productivity and accuracy.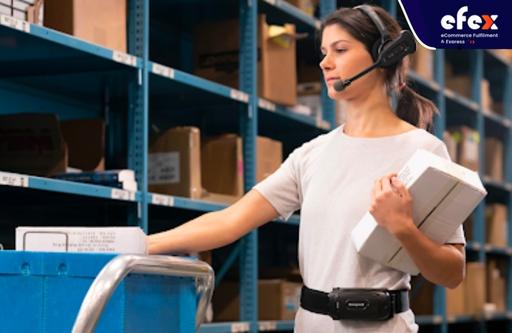 Mobile Scanner Picking System
Every good in your warehouse must be labeled with unique barcodes when using mobile scanner picking. Pickers utilize a mobile scanner to show an order's picklist as well as the position of each item. If the picker scans the barcode of a product that is not on the picklist, the scanner alerts them to the error, allowing them to delete it. This error-checking ensures that mobile scanner selection is as accurate as possible.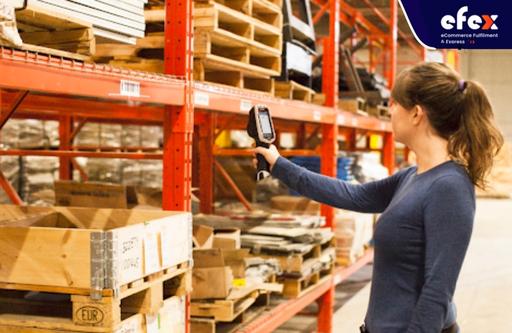 Warehouse Picking Methods In Combination
Facilities managers and company directors must exercise caution when selecting a picking technique because it can seriously affect a warehouse operation's productivity. The size of the facility, the availability of human and financial resources, the amount of SKUs in inventory, and the volume of client orders received are all factors that impact the picking technique chosen by a warehouse. Facilities may decide to combine two or more of the approaches to expedite order picking in a warehouse and enhance the capacity of order fulfillment activities.
Zone-Batch Picking Combination
Combining batch and zone picking techniques results in a hybrid approach in which pickers are not only allocated to a certain zone but must also perform batch picking to fulfill orders delivered to the zone. This hybrid plan also has a timetable.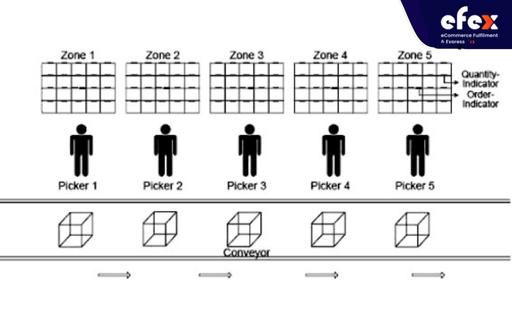 Zone-Wave Picking Combination
Workers are allocated to zones inside the warehouse in the same way as zone-batch picking is. To fulfill orders inside their zones, they employ wave picking instead of batch picking. Pickers work one order at a time to choose SKUs stored in their zone.
👉 Read More: Wave Picking In Warehouse: Definition, Example Zone-Batch-Wave Picking Combination
This approach is a complicated hybrid of zone-wave and zone-batch picking. Pickers allocated to a zone must pick all SKUs for order items in their zone in locations that utilize this method. Furthermore, each shift has numerous scheduling frames, and pickers can work on two or more orders at the same time.
👉 Read More: What Is Batch Picking? Example And Advantage
Guiding Principles For Warehouse Picking
Let's go through some broad guidelines and best practices for optimizing warehouse picking operations.
Create Productivity Objectives
Creating goals that drive workers to select the most items in the quickest amount of time without making any mistakes or safety is a top focus for warehouse managers. This may be accomplished by arranging the warehouse to allow for increased pick density. An excellent method to do it is to organize frequently requested SKUs into zones. This expedites picking operations, minimizes travel time, and boosts warehouse efficiency.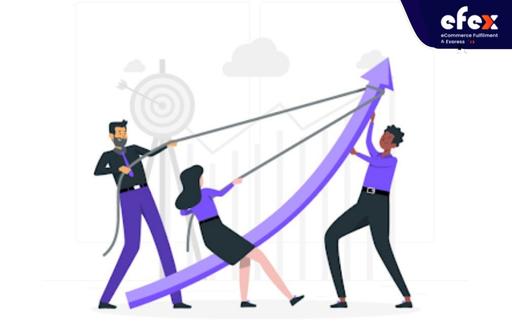 Improve Warehouse Structure To Reduce Traveling Time
Inventory and design should be reviewed periodically by facility managers to make sure that SKUs are effectively placed to reduce walking time. Pickers generally spend a significant amount of "dead time" which is about 60% of working hours roaming around the warehouse in between picks. Pick lists should be arranged in a way that reduces backtracking and enables pickers to finish selects in the least amount of time feasible.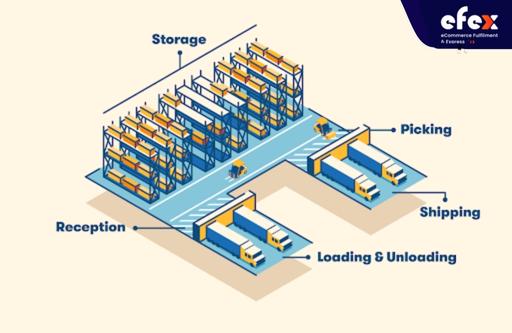 Utilize The Proper Tools
Cut down the number of hands that SKUs pass through once they are dispatched to increase efficiency and productivity. Businesses should invest in hands-free tools and warehousing automated systems. Although there are a few upfront fees, the ROI is well worth the initial investment.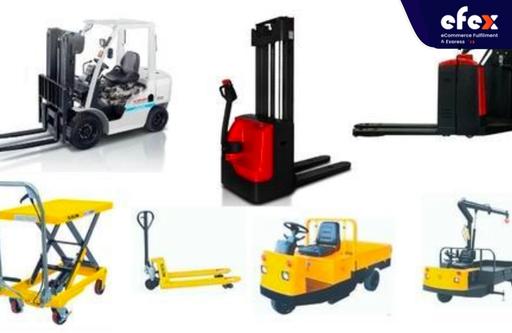 SKUs That Often Selected Should Be Strategically Positioned
Because organizations typically earn 80%t of the total of their sales from 20% of their catalog, it's a good option to have such frequently purchased SKUs close to pickers' workstations. Putting commonly chosen products near packaging and shipping locations lowers the trip time and boosts picker productivity. High-velocity SKUs can be put on the floor in bins nearest to the pickers, whereas slow-moving products can be arranged vertically.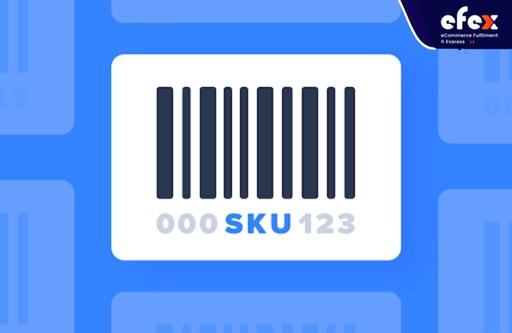 Techniques For Order Picking In Warehouse
When a company is growing, employing additional workers is a temporary remedy. Managing efficiency of operations is vital to a well-functioning warehouse as consumer demand rises. Preventing bottlenecks, assuring correct orders, and meeting customer needs for shipping timeframes are all simpler if you use the appropriate strategies. Your order selection procedures are a crucial consideration. Simple approaches work great for small firms, but as your business expands, you'll have to explore more effective methods of storing, sorting, selecting, and packaging your warehouse items. Selecting the most complex order selection approach is perhaps not the best option. If the scale of your company does not support a costly, automation solution, the initial investment may not be worthwhile. Furthermore, bulky equipment that demands excessive inventory management will not generate a return during downturns.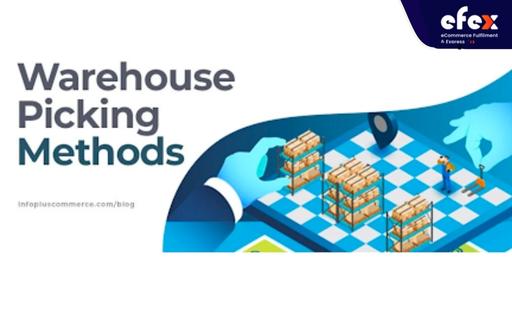 Pick-to-order Or Discrete Order Picking Techniques
Pick to order is the most basic order picking technique and is also known as "discrete picking" and "picking by SKU." In essence, a worker gets a list of orders and wanders around the warehouse picking the items to pack and send them. This strategy makes great sense if you own a small company or a small warehouse. It's a pretty accurate, low-cost method that doesn't need any technology or order fulfillment system.
👉 Read More: All Cost To Rent A Warehouse In 2023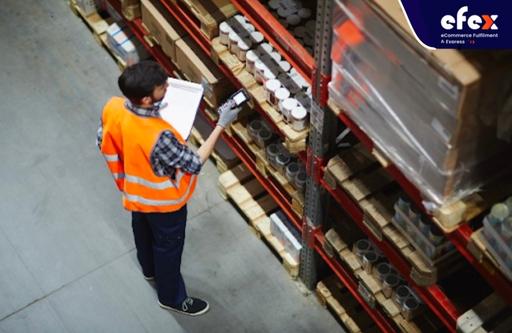 The benefits of employing this type of order picking include simplicity, excellent for paper-based picking, quick response time for order fulfillment, and the ability to readily track order picker accuracy. Unfortunately, this is the least effective way since it involves more travel time than other techniques and warehouse picking rates lag behind many of the other methods described below.
Batch Picking Technique
When one picker chooses a group, or batch, of orders at the same time, one SKU at a time, this is known as batch picking. It's useful when there are several orders with the same SKU. When this happens, the order picker just has to go to the pick location for that particular SKU once to fill the many orders. The major benefit of using this strategy is that it reduces travel time, which boosts productivity. Batch picking is frequently utilized when the normal order profile has only a few SKUs (under four) and the physical dimensions of the SKUs are minimal. Batch picking, like zone picking, needs only one order scheduling window for each picking shift.
Wave Picking Technique
Wave picking is similar to batch picking, but orders are allocated in waves during the day. When orders are collected are determined by particular parameters like the carrier conveying them and the type of packing required. To keep the process structured, wave picking depends on an automated picking system, like a WMS.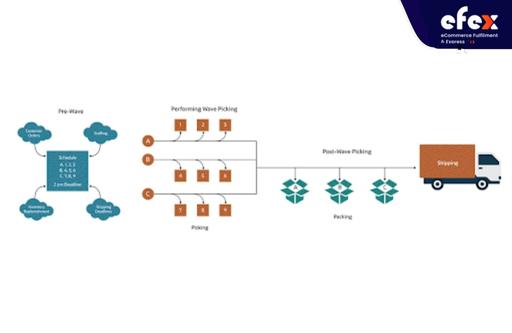 Wave picking enables warehouses to plan their operations in a way that takes manpower and transportation timetables into account. Picking items at the most effective times results in highly efficient processes.
Zone Picking Technique
Zone picking often called pick and pass, is a more advanced form of batch picking. Workers are allocated to certain zones or places, and order cartons pass through those zones. Each carton corresponds to a certain order. To obtain an SKU, the carton travels to that SKU's location, where the assigned worker selects and places the necessary goods in the carton. The carton is subsequently transported to the next place.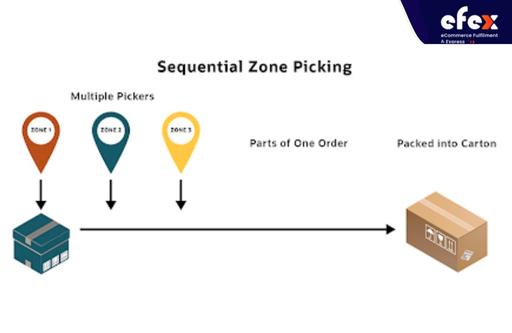 By confining employees in one region, zone picking lowers warehouse movement waste. Furthermore, big purchases may be filled more rapidly, increasing customer satisfaction and leading to repeat business. Another benefit of zone selection is that it saves money on training. For example, some zones may necessitate forklift operations whereas others merely necessitate hand picking. As a result, only personnel in certain zones will require specialist forklift training. This also allows you to recruit more quickly and conveniently keep track of who can and cannot use particular equipment.
Cluster Picking Technique
Workers will choose products for many orders at the same time employing multi-tote or multi-bin contraptions. Consider yourself traveling through a supermarket with three shopping carts: one for you, one for your friend, and one for your mother. That is a summary of a cluster selecting procedure. You make fewer journeys while fulfilling more orders.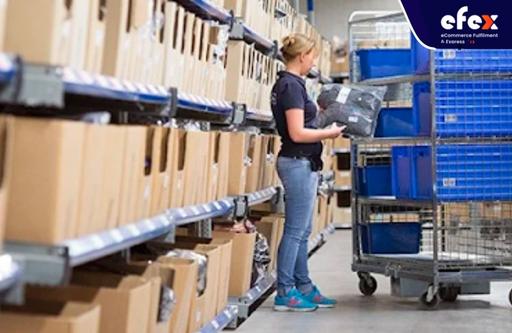 Cluster picking enables staff to complete many orders without having to travel the floor several times. A streamlined order list allows them to remain on top of orders and properly choose them. Every picking shift might include 4 to 12 orders, raising the number of items supplied to clients on a given day.
👉 Read More: 3PL Warehouse Services: Benefits And Offers
Conclusion
The order picking in the warehouse is just basically the process of retrieving the appropriate items from a warehouse for an order. It's the first stage in the order fulfillment process, so when a warehouse does the order picking process right, they will be closer to meeting the consumer's expectations. There are numerous ways to choose to pick an order, based on the volume of orders and the warehouse facilities. However, remember that there is no one-size-fits-all solution. That is why you should consider carefully before choosing the most suitable strategy for your company in order to have an excellent order-picking procedure. Hope you have a good time with Efex.