Are you considering sending merchandise or goods beyond your home country's borders? Cross border shipping can be a complicated process, so having the right information and resources is key to ensuring that all your goods arrive safely and on time.
In this blog post, we'll dive deeply into the ins and outs of cross-border shipping from what documents are necessary for successful delivery to overcoming common challenges - no matter which country you're shipping to.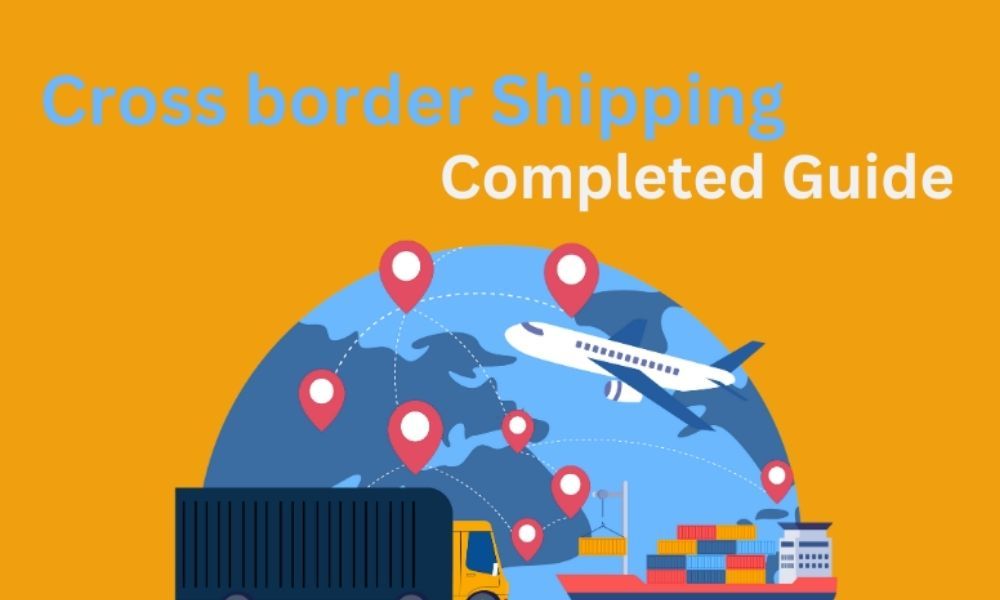 What Is Cross Border Shipping Meaning?
To put it simply, cross border shipping means shipping goods among countries worldwide. Similar to any other kind of import-export transaction, these items must pass through extensive customs procedures and import charges before reaching their destination.
Cross-border shipping allows company owners to export their goods to another nation while avoiding the added cost of establishing a physical warehouse in that country. In other words, it may appear to be the more inexpensive and uncomplicated option for firms looking to develop online.
Cross Border Shipping Methods
Cross border shipping method classifies into 4 main methods, including air, sea, rail, and road.
While air transportation is appealing due to its quickness, maritime routes take advantage of reduced transportation costs. However, both routes have drawbacks, which are quite expensive at times, inappropriate for time-critical commodities and frequently prone to delays and charges in delivery schedules.
Besides, the capacity for air and sea freight has increased dramatically, and transport prices have risen in tandem. Therefore, the road route between China and Europe is growing in importance.
👉 Read More: Cross-Border Ecommerce: Definition, Example, and Market Size
Despite the COVID-19 has had an impact here as well, shipping by road – especially by trucks provides a universally efficient alternative with advantages when it comes to freight prices, transit times, as well as accessibility for cross-border commodities shipping.
Cross-border trucking is less expensive than air freight and more efficient than sea freight, with delivery durations of fewer than 20 days. Trucks can convey any type of cargo, including hazardous materials and high-volume freight that cannot be shipped by air. Shipping times are also considerably quicker as compared to train travel – the overland option for carrying freight.
For that reason, an increasing number of clients see cross-border truck shipments as a speedy and cost-effective alternative.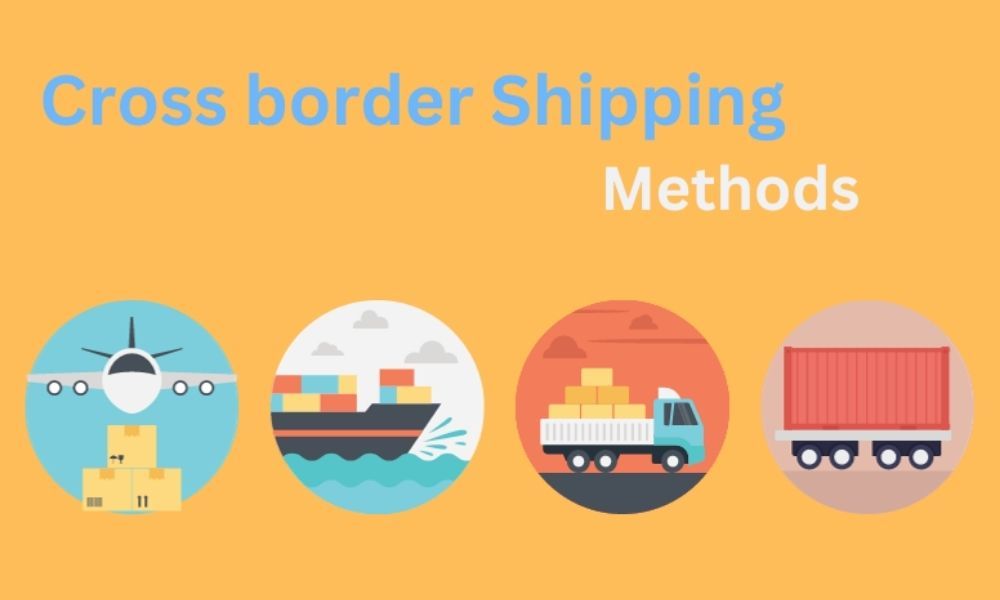 5 Benefits Of Cross-Border Shipping
Since we have defined cross-border shipping, let's take a look at how it might benefit individuals engaged in the shipping process.
Competitive edge
Cross-border shipping is one of the finest methods to differentiate your company from the competition during the booming eCommerce industry period. When a business wants to develop its business overseas, the first step is to choose and supply cross-border shipping for customers.
Scalability
Cross-border shipping may assist a corporation in determining the ability to expand its operations before physically relocating or establishing a warehouse in a different country.
Vast clientele
Before the advent of cross-border shipping, businesses solely concentrated on the market of their country. However, cross-border shipping nowadays makes it a lot simpler to enter foreign marketplaces. Thus, both businesses' market and target customers have shifted.
Increased revenue
It is self-evident that expanding into new markets will result in more income. The more nations a company ships to, the greater its brand's potential. As a result, more clients may be contacted.
Peaked product interest
It does not mean that what goes well for a country's clients will also work effectively for another's. Companies may explore additional shipping or commercial destinations by undertaking international shipments, boosting their ROI. Cross-border shipping might therefore assist in better understanding the target audience or marketplace of different nations.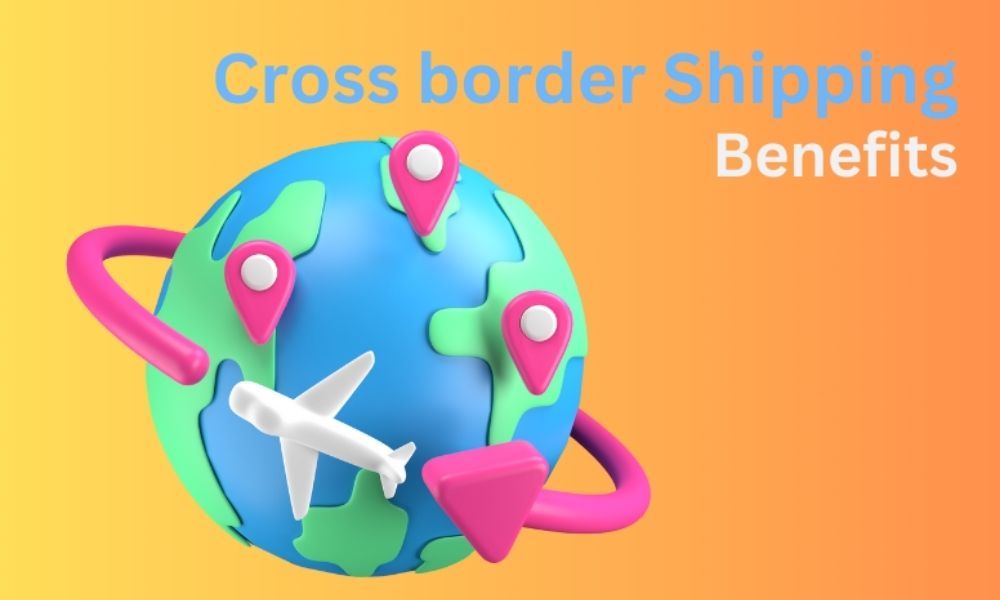 4 Challenges Of Cross-Border Shipping
Online purchasing is convenient, but completing and shipping overseas orders requires numerous moving pieces. Cross-border eCommerce retailers must handle everything from customs paperwork to calculating and remitting cross-border taxes, which makes it understandable that many companies lack insight into where to start when it comes to expanding.
Cross-border eCommerce encounters the following challenges:
Language and culture
Language barriers or challenges can often jeopardize cross-border shipments. According to Market Finder by Google, 79% of online shoppers prefer to buy from websites that offer products in their native language, whereas 59% seldom buy from websites that are solely in English.
Restrictions and regulations
Geographical areas are one of the important factors affecting cross-border shipping. Each country will have different restrictions and regulations, making it difficult to design a one-size-fits-all sales and delivery strategy. Before importing any goods into another country, you must be aware of any required papers, labeling regulations, and customs fees that must be paid.
For example, the United States has a list of forbidden or restricted things, like perfume, nail paint, or anything else in an aerosol can. If you sell these items, foreign shipping will create some additional challenges.
Learning about the possible complexity of cross-border shipping with your own business and goods can save you a lot of loss and frustration in the long run. It might be much easier if you find the correct cross-border shipping partner to assist you.
Documentation
When it comes to documentation, it may take you a lot of time with various kinds of papers to fill in before you can completely ship goods to another country. Here is common documentation you need to consider:
Lading Bill: It contains the information about products being sent such as weight, dimension, and contact information. it must be accompanied by a business invoice including specific shipping details.
Origin Certification: It is required for NAFTA (North American Free Trade Agreement) compliance if you want to ship to North America.
Signed Delivery Proof: To confirm that the shipment arrived as planned.
Regrettably, the documentation needed differs according to the destination and export location. Having a package held up or seized by customs is an extremely costly and time-consuming error that can quickly escalate into a full-fledged customer service nightmare.
Therefore, unless you are a professional in this documentation aspect, you should hire an experienced logistics agent to take care of customs formalities. It just takes you a amount of fee but can help you save more time and your goods will be shipped without any trouble.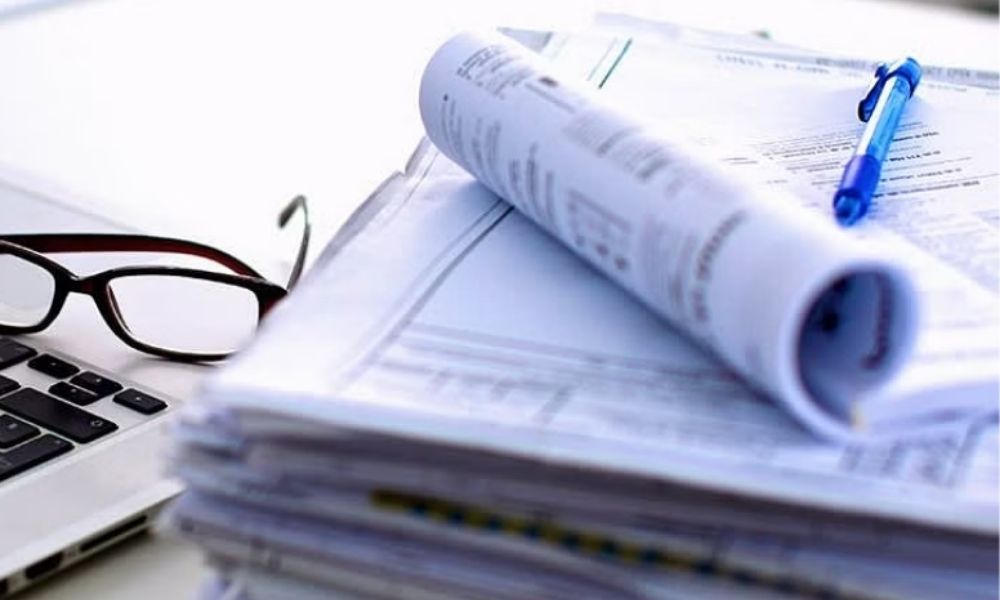 Increased costs and time spent
Shipping overseas is more expensive and needs more planning, but with the proper approach and partners, it may create tremendous growth. when developing a cross-border shipping plan, it is critical to grasp the following.
Taxes on imports or duties: When shipping internationally, you have to pay cross-border tariffs or fees on goods. There are two options, which are delivery duty Paid (DDP) and Delivery Duty Unpaid (DDU).

DDP implies that all fees and taxes related to the transport are paid at the time of purchase, ensuring that the item arrives on time.

DDU shipping implies that the receiver is liable for all taxes and fees when the items arrive in their home country. This method of shipping incurs unexpected expenditures for the end consumer, parcels are frequently denied, and the merchant's client is dissatisfied.

Payment Processing: Currency exchange rates might make it harder to develop a competitive pricing plan. Potential consumers must comprehend the price of a product in their currency so that they are informed of the true price and are not startled when their bill arrives, resulting in a negative customer experience.
Packaging: Items delivered over vast distances might need extra wrapping to guarantee they arrive without breakage, which can raise expenses.
Returns: While foreign returns might be tricky, struggling to exchange or return a product may deter a potential buyer from purchasing. A cross-border fulfillment service, such as EFEX, may help mitigate the burden of return management.
Best Practices For Cross-Border Shipping
Although there is a lot to think about cross-border shipping, there are also numerous choices for streamlining the process. If you want to smoothly integrate cross-border commerce into your online business, keep the following considerations in mind:
Reduce shipping fees: Decrease the uncomfortable factors of an overseas transaction by providing your consumers with a selection of delivery options. Some clients are ready to wait for a lower shipping fee, while a few are eager to pay extra for speedy delivery.
Select an appropriate cross-border partner: A suitable partner helps alleviate the stress of international expansion.
Streamline fulfillment by partnering with outside logistics providers: A 3PL will handle storage, sorting, and packaging for your products.
👉 Read More: Top 10 Popular Shipping Companies In Vietnam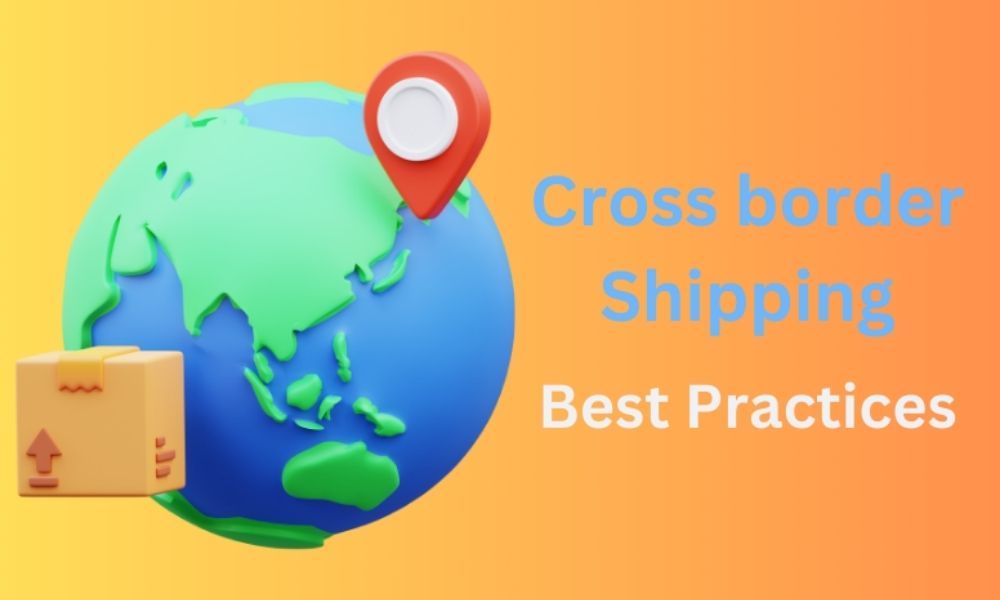 Conclusion
In conclusion, cross border shipping presents various challenges such as language and cultural barriers, restrictions and regulations, documentation requirements, increased costs, and time spent. However, with proper planning and the right partners, these challenges can be overcome.
By following these best practices and partnering with experienced logistics agents like EFEX, you can ensure a smooth and efficient cross-border shipping experience for your business. EFEX can support you with our customs service. Our experienced team can handle the complexities of documentation and regulations, while our competitive rates and multiple shipping options can help you reduce costs.
With EFEX as your cross-border partner, you can focus on growing your business globally without worrying about the logistics of shipping.