Productive procurement is not a job, instead, it is an ongoing process. In fact, there is more going on in the background of the procurement cycle than what most individuals know. The procurement cycle's overall goals are to lower costs, control risk, and boost productivity. Without a doubt, each stage of the procedure advances that objective.
The size and nature of the organization, however, completely determine how such a procurement process works. Since there is no one solution that works for everyone, you should customize the procurement procedure to achieve optimal effectiveness.
We'll talk about the procurement cycle in this blog. We'll start by defining the procurement cycle and all of the stages that go into it.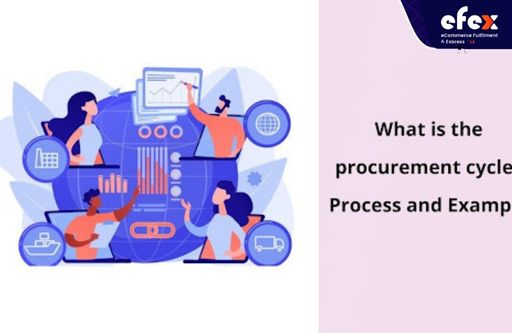 What does the procurement life cycle mean?
The procurement process appears to be fairly simple: determine what you need, find a supplier, and purchase the item.
Right? Not quite.
The fact that the procurement cycle is seldom as seamless as it seems to be. To achieve the best ROI coming from the procurement, you must go through a multi-step process that includes screening suppliers, developing enduring partnerships, and cost optimization.
To start, what exactly is procurement? Procurement includes methods of streamlining a business' procurement process and achieving desired objectives while saving money, cutting back on time, and developing beneficial supplier relationships. It also refers to tactics, organized processes, and tools to do so.
The procurement cycle (also known as the procurement process) refers to the transition of activities that constitute the process of purchasing products. While procurement refers to the actions involved in acquiring them, purchasing refers to the overall process of acquiring essential commodities and services on behalf of a company.
👉 Read More: What Is Activity-Based Costing? Example And Formula
👉 Read More: What Is Tracking Signal? Calculation And Example
A company's procurement process is particular to its activities and context. Any company's ability to manage its finances effectively depends on its ability to procure goods and services at low cost, reduce delivery times, as well as find the best partners to collaborate with.
Procurement is undoubtedly cyclical, which means it has predetermined different stages from start to end. The following part contains seven essential phases inside the procurement life cycle, regardless of whether you're starting from scratch or believe you need to evaluate current procurement methods.
7 steps of the procurement cycle process with examples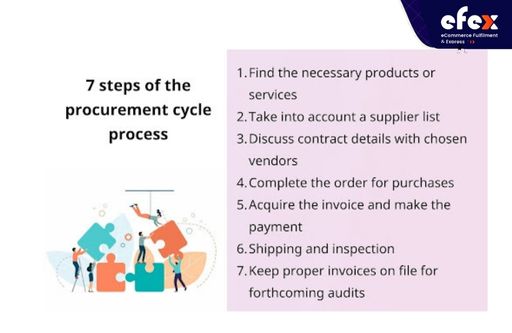 Step 1: Find the necessary products or services
The requirement to purchase products or services with an outsourced business triggers the purchasing process. They might be internal (for example, any supplies needed to run the company) or external (the materials that the company will ultimately sell).
Therefore, this phase entails determining a budget and evaluating the requirements of every department. For instance, this step might be used by a startup garment factory to determine how many and what kind of embroidery equipment they would require.
Alternatively, if a bigger clothing firm wanted to grow, they would come back to this point to figure out what equipment they needed to satisfy consumer demands.
Step 2: Take into account a supplier list
Finding suppliers and evaluating their capability to deliver the highest quality and pricing for products or services are the tasks involved in this step. Despite the seeming smoothness of this step, it is crucial to identify trustworthy providers with whom you may establish a long-lasting bilateral relationship.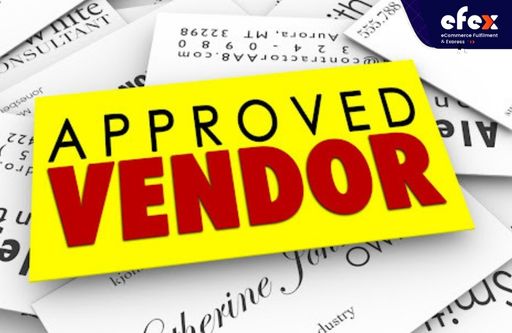 The best practice in this field is called strategic procurement, a much less responsive purchasing strategy since the chosen supplier for the majority of essential purchasing requirements will be already in place. It's a good idea to thoroughly examine all the available possibilities when thinking about vendors.
Accountability, manufacturing capability, strong ethics, and open communication are often desirable qualities in a reliable supplier. For instance, purchasing an embroidery machine, whether it's your first or an update, is a considerable financial commitment. Since you cannot manufacture your goods without it, it is not simply your greatest expense but also the most important commodity.
As a result, you should do in-depth market research and compare products from various suppliers to make sure you select high-quality equipment that will satisfy the demands of your customers.
Step 3: Discuss contract details with chosen vendors
Negotiating the terms of the contract with your chosen suppliers is the next stage in the procedure after selecting them. At this step, you can incorporate any extra payment terms elements you want to use (such as supply chain finance or dynamic discounting) into the document and work toward pricing that is reasonable for both parties.
Analyze any prior contracts to find chances to simplify expenses and save costs before commencing negotiations. Use this expertise to smooth out the finer aspects of future negotiations if your past agreements were costly or had unreasonable conditions.
👉 Read More: What Is Rough-Cut Capacity Planning And Example?
For example, a garment business can have agreements with a number of suppliers since they need a constant flow - as well as replenishment - of supplies and stock. Therefore, instead of placing each purchase manually, think about suggesting a rolling contract, which might result in time savings as well as discounts.
Step 4: Complete the order for purchases
The next stage is to begin creating, completing, and delivering purchase orders when a contract has been presented to a supplier and all of the fine print has been approved by all parties. A purchase order contains the following information:
A summary of the products or services.
Total price.
Quantity.
Workflow approval
Once a purchase order is accepted, it instructs the relevant accounts department to provide the supplier with the details they require to access the data, including:
A tracking number.
Agreement on payment terms.
Any further information they need that is crucial
A purchase order, which is typically transmitted through email, comprises additional terms of the two parties' agreement. Although a contract outlines agreements for the whole partnership, purchase orders often contain contractual agreements for specific projects.
The garment manufacturer in our scenario would need to get internal permission if a machine update was necessary. The internal staff will draught a purchase order with a specification of the new equipment, a price, and any other pertinent information if it is approved.
After it has been authorized, the purchase request will be given to the supplier by the finance team, who will then start processing it and setting up the payment terms.
Step 5: Acquire the invoice and make the payment
After receiving a purchase order, a supplier will send the sender an invoice with the agreed-upon price and payment instructions. The invoice should include information about the order. It's important to note that this step in the procurement process is frequently completed automatically these days thanks to invoice automation.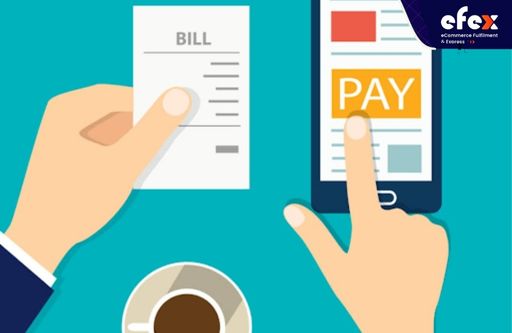 The invoice will provide the timeframe for payment, in accordance with the terms of the contract. Many companies provide a 30-day credit notice, which provides you time to complete the payment if you are unable to do so right away. Nevertheless, the specifics of the contract itself and the quality of the connection between the parties will always determine the payment terms.
Step 6: Shipping and inspection
If everything goes according to plan, the supplier should receive the purchase order before the delivery of the desired products. At this point of the procedure, it's typical for firms to note the time the order arrived and double-check the contents of the order. If anything is missing, take advantage of the situation to get in touch with the provider and fix the issue to minimize any potential downtime.
Significant ramifications may result, for instance, if a clothes company requested a machine update to handle rising client demand, but it was delivered lacking a component. Customer unhappiness and downside risks for refunds or compensation might result from production problems and order delays.
Step 7: Keep proper invoices on file for forthcoming audits
Keeping current records of any payments and invoices is crucial to the process. When it comes time for the cash flow audit, you will be able to calculate your expenditure with precision and pinpoint areas where you may further investigate your spending. The ability to determine if you are spending too much or staying within your budget depends on keeping accurate invoices.
For instance, our clothes firm may act and hunt for a new supplier if they review their records and discover that they are overpaying on supplies. Alternately, if the spending analysis revealed that they are overpaying on gear and equipment, this may be a sign that the brand they are utilizing is inappropriate for their requirements.
3 Procurement Process Stages
The sourcing stage, the purchase stage, and the receiving stage are three separate phases of the procurement process.
The sourcing stage includes the preliminary procedures in which the company determines its requirements, draughts a purchase request, and evaluates providers. Building solid ties with suppliers is a smart practice even after the initial procurement stages are over. They may create an environment where suppliers can gain knowledge from partners, enhance goods and procedures, and foster trust.
The stage of purchasing involves bargaining over conditions, making orders, and receiving and examining products and services.
Stage of payment: To check the correctness of the order and the invoice, accounts payable performs a three-way match. The invoice can then be accepted, and payment arrangements can be made. All bills, orders, and payments might as well have properly kept records.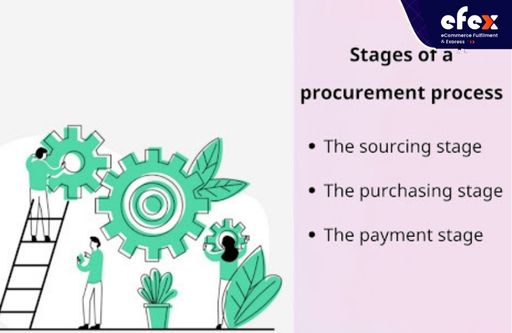 Advantages of a successful procurement cycle process
Your financial situation is where good procurement optimization will most likely pay off. A good procurement cycle today makes it possible to do everything from acquiring products and services to carrying out agreements at the best price. The top 5 advantages of implementing a successful procurement cycle are shown below.
Saves you time and offers a suitable answer to your company's needs.
Makes sure you are paying the right amount.
helps you prevent skipping important steps that might cause tragedy in the future.
Ensures that both you and the provider are aware of your approach.
Assists in maintaining accurate and fraud-free bookkeeping.
Additionally, the businesses are unable to keep a record of and benefit from any past missed discounts as well as concessions. The companies benefit further from this, in addition to certain other back-end reductions and expenditure transparency.
👉 Read More: What Is Period Order Quantity? Formula And Example
How to improve the procurement process?
A key approach for boosting a company's profitability is procurement. We go over the best strategies for maximizing profitability in this part. Every phase of the procurement lifecycle can be better controlled with a simplified procurement process. The measures you should take to streamline your procurement process are shown below.
Purchase reliable procurement software.
Utilize training to enable quick staff adoption.
Establish a concise purchasing plan.
Calculate expenses and make plans based on your budget.
Open a line of communication with your suppliers.
Integrate APIs into your buying procedures.
Ensure process and policy compliance.
Conclusion
The procurement life cycle consists of seven key parts, and although it is by no means complete; the process can vary based on a wide range of conditions. However, every supplier-purchaser connection is often built on the above-described method. With outdated procurement tools, organizations may overcome their procurement challenges. Modern e-procurement solutions may quickly align the flow of the procurement process.
In order to enhance the procurement cycle process and reduce the likelihood of fraud and mistakes, the software is here to support your business. Make everything automatic today! Hope you have a good time with Efex.