If a business has an effective reverse logistics service, it will help a lot in creating customer satisfaction as well as increasing revenue in a sustainable way. Therefore, by understanding the impact of the advantages and disadvantage of reverse logistics on the business, you will get a more general view and from there make appropriate strategies for the company in the future.
Reverse Logistics Definition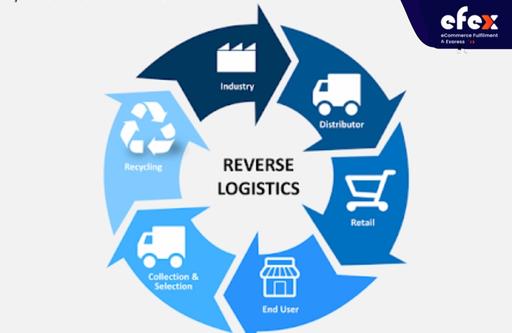 Reverse logistics is the process in which customers return products to retailers and liquidators. In reverse logistics, businesses will have to bear an additional amount of money to ship the goods back to the warehouse. In an age when the customer experience when shopping is important, if you don't have a simple, easily accessible return policy and completely free, you might not be get more satisfied customers (this definitely directly affects company sales)
Advantages of Reverse Logistics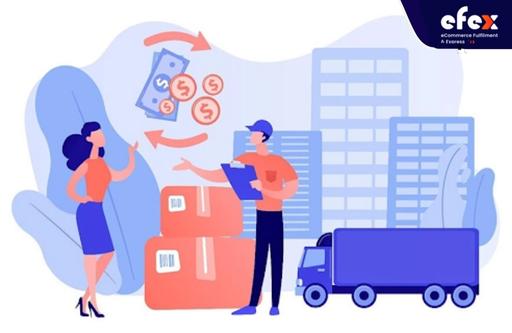 Reverse logistics may sound like it only brings disadvantages for businesses, but it offers a number of benefits that, if you know, will become more successful in the market.
Collecting returned products from consumers or transporting unsold products to the warehouse for collection, sorting, and reuse reduces overall costs.
Increase customer trust and satisfaction with good reverse logistics services. In addition, businesses that reuse returned products instead of throwing them into the environment will also be appreciated for being environmentally responsible.
The supply chain is refined, reducing complexity. Not only that, reverse logistics also play a role in increasing the life cycle of the product.
The service of taking back defective goods and repairing it also helps businesses gain goodwill with customers.
Save a lot of costs when instead of using manpower and time to re-manufacture items, you can exploit the value already in returned/used goods.
👉 Read More: The Importance of reverse logistics in supply chain
How advantage of reverse logistics impact
The advantage of chest logistics will have a direct impact on the reputation and revenue of the business;
Minimizing the impact of businesses on the environment. Recycling materials in the production process will help reduce the use of unprocessed raw materials. This also reduces the amount of power required in the normal process. Sustainability and being environmentally responsible are currently a point that customers are very interested in when they shop. And if you do these things, customers will be more satisfied in using the products that your business produces because they see that they are also contributing to environmental protection. This is also a powerful weapon to compete with opponents.
When you have a focus on recycling products for manufacturing, you will find ways to rework new materials. This will save a fair amount of money in importing raw materials in the usual way. Saving the cost of input materials also means reducing the cost of the product, which will help more customers buy.
In the process of eliminating reverse logistics, you will gain new experiences in warehouse management and the inbound process. You will see the problems that your business is facing in providing goods to customers, improving the quality of goods production, and minimizing the situation of damaged goods when reaching users.
The customer experience is also significantly improved if the facility they buy from has a friendly, easy-to-use return policy. This is also an advantage of reverse logistics that many businesses are interested in.
Disadvantage of Reverse Logistics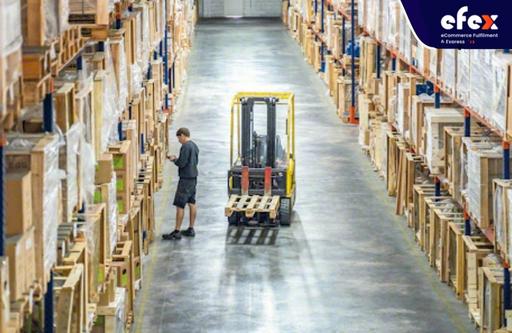 Besides the advantages, reverse logistics also has the following disadvantages. But there are ways to solve them, it is important that you have a proper reverse logistics strategy.
If your business involves third-party logistics, you may not be able to control the supply chain. This has a greater risk of happening to the overseas logistics sector when third-party customer service is not good, there is no easy return service.
As mentioned above, reverse logistics will include additional costs such as transportation costs, labor costs. Specific costs that you will likely have to pay are service labor costs, storage costs, financial reconciliation labor costs, etc.
The time that businesses need to spend handling customer order issues and warehouse operations will also lengthen.
Businesses can also become overwhelmed when they don't have enough staff to handle return orders. That leads to a delay in responding to customers (no customer is happy to experience this).
👉 Read More: 7 Big Challenges Of Reverse Logistics For Small Business
How disadvantage of reverse logistics impact
1. Losing a customer
Research by Daniela Forte of Multichannel Merchant shows that 95% of customers will be willing to return to shop at the same store they had an easy, convenient return experience. However, customers will become more extreme when the rate of never using a business's service is three times higher if the company does not have friendly reverse logistics policies for customers.
2. Complex Return Order Flows
To have a reverse logistics system running smoothly requires a lot of involvement of many business partners. After the goods have been returned to the Return Forwarding Center (RFC) or the DC Center (CDC), they must go through many different complicated steps in controlling the returned goods such as: Product verification, inspection product status, etc. This has led to difficulties for manufacturers, making them spend a lot of time and labor to solve this problem.
3. Burden of costs incurred
The additional costs associated with reverse logistics will also be a burden for businesses, especially small and medium-sized companies. Not having enough money to implement a good reverse logistics system will leave you with a choice between maintaining customer satisfaction and incurring large amounts of debt or even bankruptcy.
👉 Read More: 3PL Cost: All Fees And Why You Need To Pay (Update 2023)
Conclusion
If you have finished reading this article, you have probably also gained important knowledge about the disadvantages of reverse logistics as well as its disadvantages. Reverse logistics is an opportunity to improve your business if you seize it right, otherwise it will really be your burden. The advice here is to understand the nature of your business and from there develop a reverse logistics service that is suitable for your target customers. Hope you have a good time with Efex.