Reverse logistics is a dilemma that many businesses don't know how to solve, but if you know how to take advantage of it, you will improve the quality of your business. Having a smooth running reverse logistics system will help increase revenue as well as improve the image of the business and build a sustainable operating system.
So, to learn about the benefits that reverse logistics will bring you, you will get the most comprehensive view and understand the importance of reverse logistics. The benefits of reverse logistics all have a direct impact on important sectors within a company.
Connect more with customers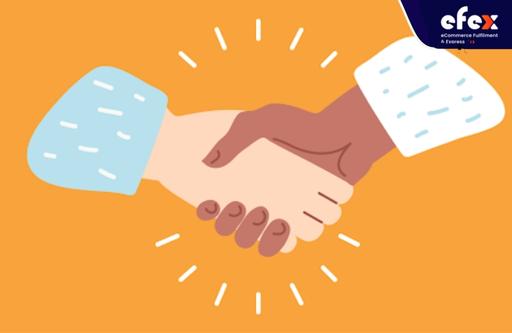 One of the benefits that reverse logistics offers businesses is the opportunity to improve relationships with customers, even if a customer returns an item by mistake or defect. If customers have a comfortable experience when your business offers friendly reverse logistics, 95% of customers will be willing to come back (according to research by Multichannel's Daniela Forte Merchants). Customers feel respected and prefer a business that has a better reverse logistics policy than a business that only cares about customers when they make a purchase.
👉 Read More: 3PL Cost: All Fees And Why You Need To Pay (Update 2023)
Better brand image
One of the other benefits of reverse logistics in relation to the customer is that it creates a good image in the customer's mind. When today's climate change due to pollution has become a major concern of all mankind, customers will have the mentality to support businesses that are responsible for environmental protection. That is a golden opportunity for how businesses can rely on it to improve their image, and create greater competition in the market no matter how big or small. Having a good reverse logistics process shows that the company cares about the environment. Instead of disposing of goods directly into nature, they have recycled materials to optimize the value of the products. This is not only for the sake of revenue but also for the survival of the next generation. Therefore, enterprises themselves should create an environment-friendly system of both production and reverse logistics.
Product life cycle increased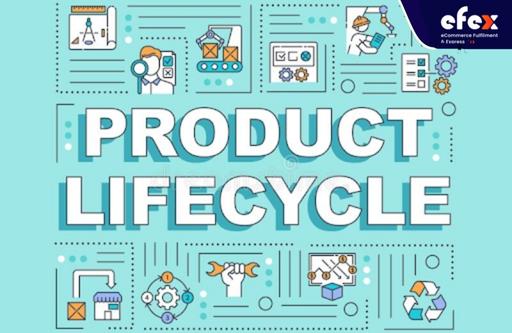 Extending the product life cycle is also what reverse logistics will bring. Currently, when inflation is high along with political instability, the price of many raw materials used in production has increased significantly. This is a huge challenge for business owners when they have to balance the increase in product costs and the number of products produced. Therefore, saving is something that has a great influence on the overall success of a business. And to solve this problem, reverse logistics gives you the ability to increase the lifecycle of your sold products by restocking them, using raw materials to recycle and creating new products.
Minimizing business risks
Reducing risk to the business is also one of the factors included in the benefits of reverse logistics. To make this clear, if the number of goods returned by customers is too large and you do not have a suitable return policy, the rate of complaints and lawsuits will increase. This will lead to you incurring unnecessary thousands of dollars in fines. To solve this problem, you should give your customers a smooth reverse logistics experience, ensuring that customers receive products that make them happy and forget about the mistakes and hassles that the business brought. Customers will feel they are respected and their money is worth it, which greatly reduces the risk mentioned above.
Improve market penetration
Building a new product positioning is also a good way to improve a company's revenue. And to do this, you can take advantage of returned products. If the product has a large number of returns, it may be because the production chain is having problems causing many products to be flooded, or it may also be that the product is not meeting the market demand anymore. This requires you to do research to change the intended use of the product to be more suitable. For example, if you have a smartphone business, there are a lot of customers who want to resell their phone because it is no longer powerful enough to serve their needs or want to upgrade to another phone, you can buy them back, repair them and sell them at a cheaper price. Used phones are also a market with many potential customers that you should not ignore, you will optimize the value of the products you sell as well as increase sales. revenue instead of just focusing on selling new phones.
Save money
If you want to save money to invest in other areas, you should build an effective reverse logistics system. It will help you cut some costs such as transportation, repair, management and technical support. But you have to be careful to have a reverse logistics process in place for your business before cutting those costs. And how to do this? Keep track of each business's total cost of ownership for products in stock, so you can balance production and recycling of returned products.
👉 Read More: The Importance of reverse logistics in supply chain
Business Sustainability
Part of business owners have the mindset that every product that comes back into the supply chain is trash and worthless. This is not really true because if you have a way to recycle them, it will both increase the sustainability of the supply chain and reduce waste as much as possible. Currently, when sustainable development is of great interest in both politics and commerce, creating a reverse logistics system to contribute to the sustainability of the supply chain will also bring many benefits to businesses. Products that should be recycled are electronic devices such as phones, microwave ovens, etc. because it harms the environment a lot.
Improve Profits
Surely, whatever it is, the main concern of the owners is profits. One of the core benefits of reverse logistics is that it has a direct effect on a company's revenue. Customers return goods due to many reasons such as not too serious reasons such as incorrect size, color or wrong material. And they are also relatively new and eligible for resale. Therefore, a well-invested reverse logistics process will facilitate customers to exchange goods easily. And if customers have a comfortable shopping experience, they will be more willing to return. You can also rely on resale products to set up promotions to stimulate the purchasing power of customers.
Reducing impact on the environment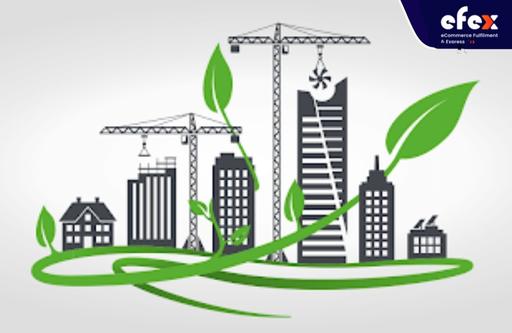 With a worldwide effort to limit negative impacts on the environment, you will also be one of them if you try to create sustainable value for the supply chain through reverse logistics. Some suggestions you can do are:
Prioritize choosing central addresses to avoid long-distance transportation of goods, which saves transportation costs for you and also helps to reduce smoke emissions for the environment.
Once you have chosen a suitable destination for your goods, set up a repair facility right there to optimize shipping time.
The shipping schedule should also be arranged scientifically so that the product can still return to the warehouse without having to be packed.
The benefits of reverse logistics will be 100% utilized if you have the implementation plans as suggested above.
👉 Read More: 7 Big Challenges Of Reverse Logistics For Small Business
Wrapping up
Although the essence of reverse logistics is that the customer returns the item to you, it does not mean it has no benefits. It is important that you have a way to build a good, user-friendly logistics process. The above article has given you the knowledge that the benefits of reverse logistics affect the success of a company. There are still a number of other advantages, such as refurbishing old products and using them to penetrate new markets. Hope you have a good time with Efex.