Aside from collecting and delivering products, operating a warehouse include inventory storage, distribution, and management. Finding new and improved methods for handling a warehouse may help you save money, and time, and improve revenue while also improving customer happiness. When dealing with challenges in warehouse management, the best strategy is to ensure that your warehouse has flexible and scalable systems in place that follow industry best practices. Following that, we'll go through some of the most common challenges in warehouse and inventory management as well as some strategies for how to overcome warehouse challenges so that we will have a more efficient and dependable supply chain.
What are the challenges of warehouse management?
Here is a breakdown of what are the challenges of inventory management in a warehouse.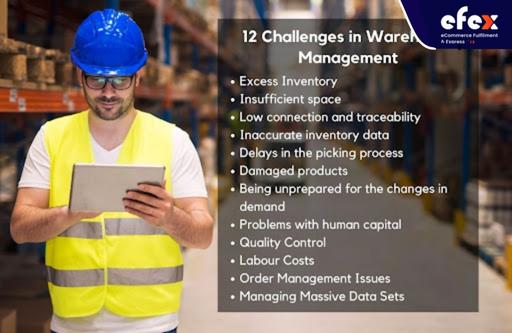 Excess Inventory
When inventory from a single channel is stored, it is likely that it will surpass the allowed level, resulting in the collected products being more of a cost than a revenue.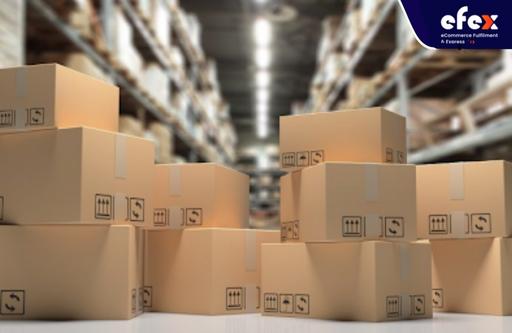 How to deal with it
Employing omnichannel warehouses instead of channel-specific warehouses reduces overall inventory in the supply chain, improves insight into the availability, and simplifies order preparation as well as reverse logistics.
👉 Read More: 3PL Warehouse Services: Benefits And Offers
Insufficient space
A warehouse with a bad layout might make inventory management difficult for the warehouse manager. Warehouse capacity utilization is just 68%, indicating that warehouse space is underutilized. The difficulty with not possessing enough space is that products will continue to accumulate insufficiently, causing work accidents, waste time identifying the place of products, and a reduction in product quality. Because the longer a picker spends looking for a product, the fewer sales they can fulfill, setup inefficiencies have a direct influence on profitability.
How to deal with it
We need to optimize the storage systems, standard selection routes, as well as space and shelf layouts, especially in the reception area. These solutions will help make the greatest use of the existing space. The second solution is maximizing vertical space. This will assist in increasing the effectiveness of picking & dunnage activities while lowering inventory and operating expenses.
Low connection and traceability
In this era of technology, we can now determine who made the raw materials, who carried them, whose lots they belonged to, the time and place that they transferred, as well as the final processes and who was in control. This issue might result in the loss of management over the products and the supply's continuation. New software, tools, and applications, on the other hand, can assist plan and implementing the supply chain by leveraging connections both inside and outside the warehouse.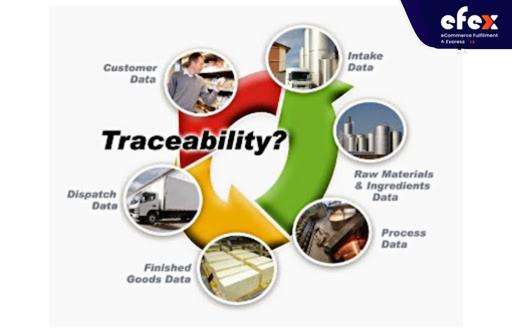 How to deal with it
The order fulfillment process is made more visible and easy by integrating the storage as well as recovery system (AS/RS) with the WMS - warehouse management system.
Inaccurate inventory data
Inaccurate inventory control can cause a variety of problems in a warehouse. Workers may come to a site where the goods is out of stock, resulting in picking issues. A similar problem might happen if you're keeping goods in a space that was already filled. Manual inventory data update methods result in inaccurate stock levels, the accumulation of outdated goods, and employees spending a significant amount of time performing physical checks and mistake correction. At the end of the day, having too many or too few items might be a concern since it results in storage costs or lost revenue. Lowered productivity, higher costs, and related lost earnings are some of the other consequences of faulty inventory.
How to deal with it
Automated systems provide reliable, real-time data on inventory levels as well as composition. The technology used to manage inventory in a warehouse is vital to success.
Delays in the picking process
The bulk of warehouse management issues come during gathering or picking; however, this is likely a consequence of errors made during collecting or put-away activities. A bunch of time would be wasted in fulfilling a single order if picking was delayed or done improperly. Picking mistakes and inventory troubles can potentially cause significant delays in the process. Indeed, it took 50% of a picker's time to move rather than choose stuff. Picking should be done in an efficient manner to reduce movement and time. Picking mistakes are reduced and picking efficiency is increased with improved inventory arrangement and warehouse automation technologies. When activities and decisions are made regularly in a hurry in order to serve an urgent client in a tense situation, it can potentially disrupt an inventory management system.
- Read More: Top 12 Warehouse Management System Features
- Read More: 15 Most Importance Warehouse Management Best Practice
- Read More: The Role of Warehouse Management In Supply Chain Management
How to deal with it
A picker spends 50% of his or her time moving rather than gathering goods. Picking should be performed in an efficient way that reduces movements as well as time. Avoid manually inputting SKUs and instead utilize a scanner and image capture on your tablet or smartphone to acquire the most up-to-date reading of your inventory to speed up the picking process. Shrink wrapping, specific color combinations, and laminating can all cause a barcode to fail to scan correctly.
Damaged products
Once products are broken in storage operations, it becomes costly. While some damage is unavoidable, with effective warehouse management, it may be considerably mitigated. When a product is damaged, it results in a charge for warehousing operations.
How to deal with it
We suggest utilizing pallets that can be stowed, hoisted, and wrapped to avoid this. Similarly, we also recommend that your facilities be safe, clean, and well-lit in order to safeguard not just your employees but also your merchandise.
Being unprepared for the changes in demand
Demand fluctuations are causing major problems for warehouse managers. Seasons, climate, and the economy are among the internal and external elements that influence demand volatility. The current global financial crisis caused a drop in sales, which led to substantial cost concerns for warehouses because of rising inventory on certain levels, while PPE suppliers found themselves struggling to meet demand on others. While not all sectors have been affected equally, the issue illustrates the difficulty of handling demand changes caused by external influences outside the warehouse's control.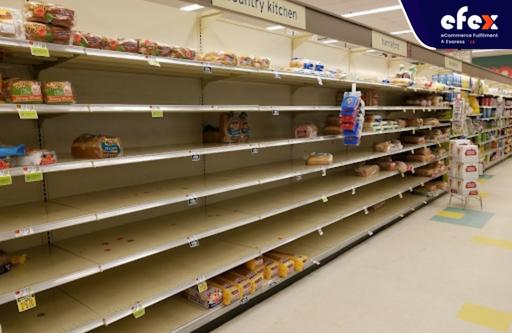 How to deal with it
Seasonality in demand management needs timely and reliable data on production, retailing, and also the industry. The distributor's capacity to observe and adapt to changes in demand is hampered by information gaps between the warehousing and other related organizations or the industry. Handling a pandemic needs insight and a system that can be adjusted quickly! Warehouses must employ up-to-date and precise data for planning and anticipating demand, and giving supply chain insight. The negative effects of seasonal demand can be mitigated by rearranging items to reflect fluctuations in demand. This reorganization includes proper item positioning, such as placing high-demand items at the front of the choosing aisle and at the proper height for the current season.
Problems with human capital
Staff training and integration issues may cause the entire chain to be delayed, inefficient, and costly due to rework.
How to deal with it
Personnel in the logistics department, as well as those who work with them, must get an ongoing warehouse management training program, along with their Key Performance Indicators (KPIs) must express and analyze their efficiency across the supply chain.
Quality Control
Quality control might often take a backseat when there are hundreds of orders coming in and going out every day. Employees might occasionally forget critical details when gathering, packaging, or delivering due to the pressure of completing orders fast, therefore many mistakes go undetected until they reach the consumer. This is especially true in a pandemic situation when warehouses are rushing to transport more with fewer people on hand. As a result, customers may receive items that are improperly wrapped, wrong, or broken, as well as have a disappointing purchasing experience.
How to deal with it
To achieve better inventory control and supply chain issues, you should have a different quality control system. This additional degree of power can frequently give the desire to manage daily inventory problems in a systematic, accountable manner. A quality control feature can track vendor accuracy, increase stock rotation, and eliminate the requirement for warehouse item human processing. Quality control methods verify that the warehouse management program as a whole is working properly.
Labour Costs
In a labor-intensive context, outstanding warehouse managers try to boost productivity while lowering labor expenses, which may account for up to 65% of most warehouses' operating budgets. Warehouses often utilize expensive hardware and huge labor forces, posing a problem that is mostly unique to warehouse operations. Cleaners, as well as packers, are among the workers, as are managers or administrative workers. Warehouses had to modify shifts, maintain social distance, and account for logistical fluctuations all while managing a vulnerable staff.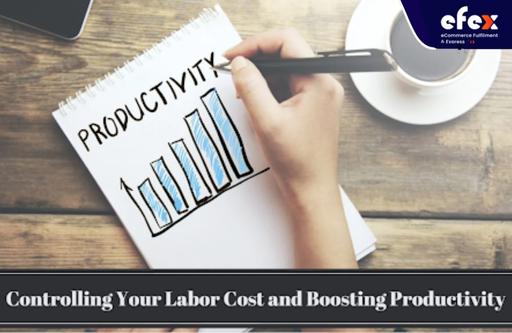 How to deal with it
Efforts to lower labor costs should take into account the effects of the change on all other expenses. Maximizing current labor and replacing workers with automation systems are the two main ways of dealing with employment issues. Managers can develop the skills required for effective labor force practices by establishing the correct combination of knowledge through workforce planning. Employees' performance, as well as warehouse performance, are improved by a mix of the proper commitment and motivation, as well as practices such as a great working environment, training, and flexible hours.
👉 Read More: All Cost To Rent A Warehouse In 2023
Order Management Issues
Consumers now have various options for ordering products thanks to technological advancements. Managing client orders from different channels in a warehouse with an omnichannel retail channel may be a time-consuming operation. Orders can come in from a variety of sources, including websites, eCommerce platforms, or physical sales channels. In order fulfillment management, Excel sheets or pen-and-paper approaches can lead to a variety of problems. This can cause issues with capacity allocation such as pickers being assigned to collect wrong orders, and consumers getting items they did not want.
How to deal with it
It's crucial that invoices reflect what's on the purchase order. As purchase orders would be significantly more complex, and expanding company might have plenty of potential things that are unnoticed or not investigated enough. Getting accurate information makes it much easier to solve problems. Furthermore, an effective cloud management software that is available online can improve the accuracy as well as transparency of the complete order management process.
Managing Massive Data Sets
While performing various procedures, warehouses will create a large amount of data. Although this data may become difficult to maintain and evaluate manually, it contains useful information for increasing warehouse productivity and efficiency. Tracking items through the supply chain, handling logistics activities, and different delivery lines, as well as dealing with lost or damaged goods can be a big task for warehouse managers, particularly for small and medium facilities with limited resources.
How to deal with it
By converting data into actionable insight, a technology with powerful data-mining and analytical features can enable warehouse managers to gain a deeper understanding of their operations.
👉 Read More: The Importance Of Warehouse Management System
👉 Read More: Examples Of Warehouse Management Systems
Wrapping Up
Each business has its unique logistics requirements; however, there is no doubt that the automation process can aid in the resolution of current challenges in warehouse management. Similarly, employing continuous improvement strategies not only benefits in the detection of errors as they occur but also in the investigation of the causes and implementation of necessary changes to address challenges in warehouse management.