Are you looking for the best way to clear customs in Hanoi? Trying to make sure your goods get through quickly and compliantly?
If so, customs clearance services are essential for a smooth transition. In Hanoi, there are plenty of options for professional customs clearance agents - but how do you choose the best fit for your situation?
In this blog post, we'll discuss the top 5 custom clearance service in Hanoi. We'll cover their value proposition, experience in the field, and customer reviews so that you can make an informed decision on what's right for you.
Keep reading to find out which clearance services will serve your needs without requiring extra time or worry!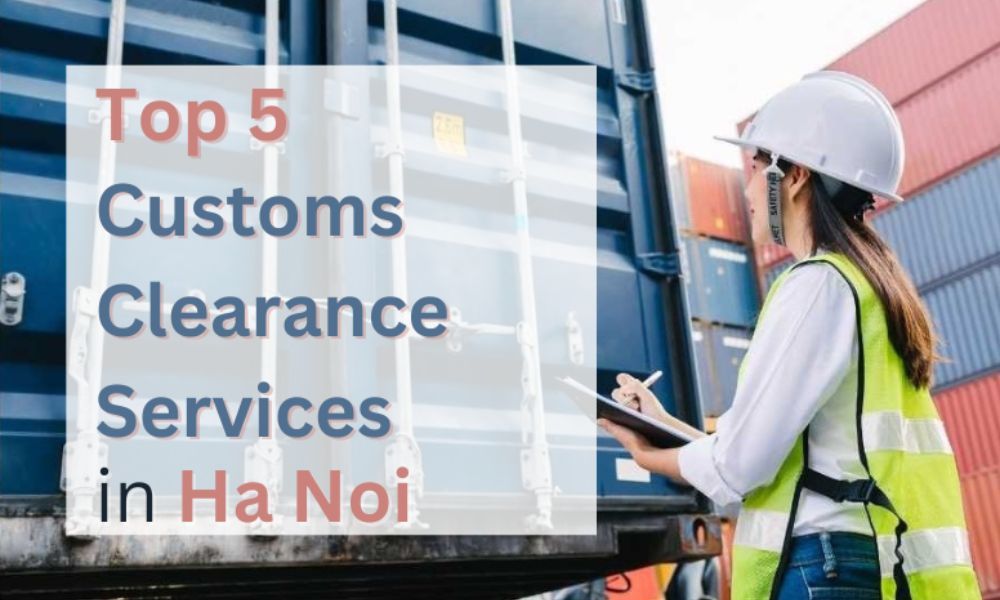 Vestal Shipping
Vestal Shipping is one of the logistics companies that provide the best customs clearance service in Hanoi with a long history of providing excellent services to its clients. Currently, it has many offices in different regions of Vietnam, also around the world.
They offer a variety of customs clearance services to assist clients in navigating Vietnam's complicated customs rules and processes.
They are known for their expertise in handling all types of goods such as import and export goods, business, non-commercial goods, tax-free goods, gifts, foreign processed goods, manufacturing goods, and shipments, from small parcels to large containers.
The procedure for handling customs clearance of Vestal Shipping contains obtaining the required documentation, submitting customs paperwork, customs examination, paying duties and taxes, and finally releasing goods.
Besides, Vessel Shipping also supports customers during the process of customs clearance with a free consultation, tariff classification, shipping conditions consultation, obtaining import license, checking for import-export documentation, and other value-added services.
For more information, you can contact Vestal Shipping through:
Address: 7th floor, Vitranco building, 192 Thai Binh Street, Lang Ha Ward, Dong Da District, Ha Noi
Tel: +84 913 792 345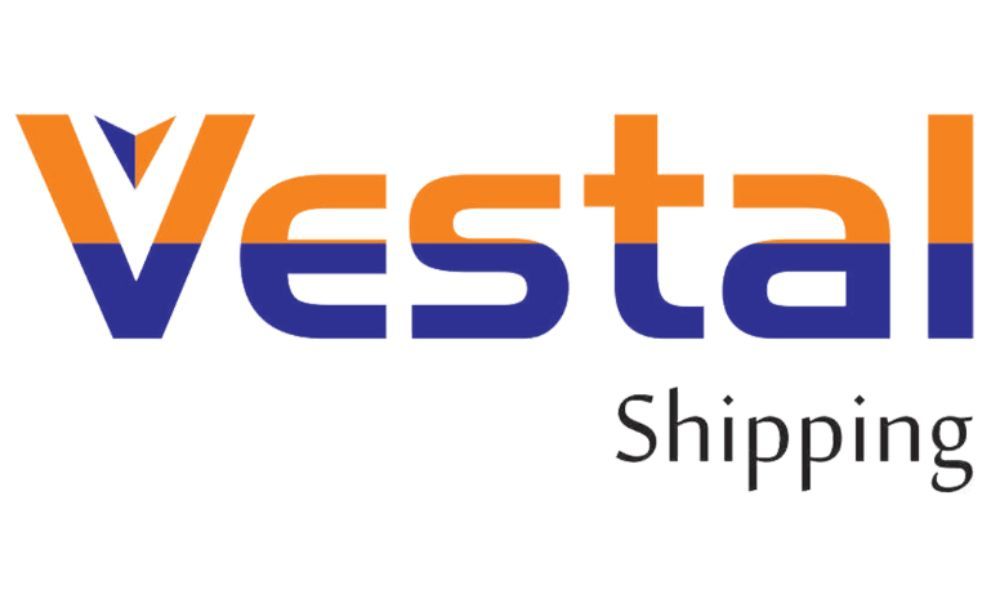 Alphatrans
Alphatrans is a leading Vietnamese licensed service with container vehicles, large personnel resources, especially customs clearance service, along with 6 locations around Vietnam's logistical hubs.
With over 15 years of experience in handling all forms of customs clearance brokers, all hard cargo and sensitive cargo such as cosmetics, medical equipment, food, and old machinery. They have established themselves as a reliable and efficient customs broker.
Furthermore, with 250 personnel and 6 branches around Vietnam for logistic services in general and customs clearance in particular, they are well-versed in the most recent customs rules and processes, guaranteeing that your products are processed without delays or complications.
Besides, they also offer additional services such as transport service, cargo transport, and custom services to provide a comprehensive solution for their clients.
For more information, you can contact Alphatrans through:
Address: No. 37 Thien Hien, My Dinh 1 Ward, Nam Tu Liem District, Hanoi
Tel: +84 974 890 676
Kunna Logistics
Kunna Logistics is a small-scale logistics company with the size of around 50 employees and based in Hai Phong City, which is quite near Hanoi – just about more than an hour traveling. It is a customs clearance agent in Hanoi that prides itself on its personalized and customer-focused approach.
With their strong network and partnerships, they are able to provide efficient and cost-effective solutions for all types of shipments. Their team of experts stays up-to-date with the latest customs regulations and ensures complete compliance for your goods.
In addition to customs clearance, they also offer other services such as cargo insurance and distribution.
For more information, you can contact Kunna through:
Address: LP Building, 508 Le Thanh Tong, Ngo Quyen District, Hai Phong City
Tel: +84 225 375 0486
Lacco International Freight Forwarders
Lacco International Freight Forwarders is a well-established and trusted customs clearance and logistics company in Hanoi. They have been operating for over 20 years, providing their clients with reliable and efficient customs clearance services.
Their team of experts has extensive knowledge and experience in dealing with all types of goods, ensuring smooth and compliant customs procedures.
They also offer additional services such as transportation, freight, warehouses, customs, and other services.
Lacco now has total four offices which are in Noi Bai Office in Hanoi, Hai Phong City, Ho Chi Minh City, and Bac Giang Province.
For more information, you can contact Lacco Internation Freight Forwarders through its head office:
Address: 5th Floor, 29 Company Building, 73 Nguyen Trai Street, Khuong Trung Ward, Thanh Xuan District, Hanoi
Tel: +84 906235599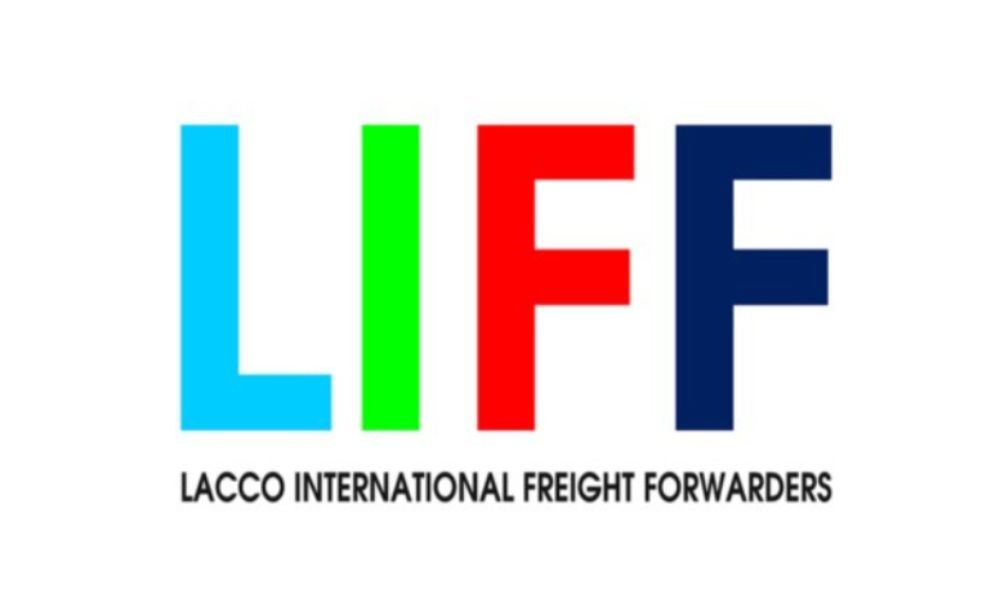 Pacific Container Shipping
Pacific Container Shipping is a multinational logistics firm based in Hanoi. The company now has 3 offices with the headquarters in Hanoi, and three offices in Ho Chi Minh, Da Nang, and Hai Phong Cities. They offer swift and dependable customs clearing services to guarantee that your products arrive securely and on time.
It comes with various customs clearance services such as customs clearance for non-trading cargoes, processing cargo, export-import goods, and non-commercial goods, as well as customs clearance services at industrial zones, sea ports, and airports
They have an experienced team of specialists that can manage all sorts of shipments and give tailored solutions depending on their client's individual demands.
Pacific Container Shipping is a reliable partner for many Hanoi enterprises, making them an excellent choice for customs clearance service in Hanoi.
For more information, you can contact Pacific Container Shipping through:
Address: 15th Floor, Hoa Binh Tower, 106 Hoang Quoc Viet, Ward Do, Cau Giay District, Hanoi
Tel: +84 2432005711, +84 981398398
👉 Read More: Top 6 Customs Clearance Service in Ho Chi Minh
Conclusion
In conclusion, with the strict regulations and procedures involved in customs clearance, it is crucial to choose a reliable and efficient service provider. The top 5 companies mentioned above have proven track records in providing reliable and efficient customs clearance service in Hanoi.
Whether you are an individual or a business, these companies are equipped to handle all types of shipments and provide customized solutions for your specific needs.
If you don't find a suitable company, check out our customs clearance service from EFEX here. We provide a simple procedure, affordable prices, and come with lots of benefits and other add-on services.