With political stability, a large number of employees, and creativity... Vietnam is a country with a vibrantly developed economy and one of the top economic growth rates in Southeast Asia. Especially in the logistics industry, this is a potential opportunity for investors and businesses. This article will give you an Overview of E-commerce Logistics Vietnam.
Vietnam's growing e-commerce space
In early 2017, Vietnam witnessed a strong wave in the e-commerce industry with the arrival of lotte.vn and aeoneshop.com. In 2018, small and medium enterprises had the opportunity to benefit when they could export goods thanks to Amazon. According to the Google – Temasek analysis in November 2018, the Vietnam e-commerce industry size in 2018 was $2.8 billion and is predicted to reach $15 billion by 2025, with a 43 percent annual growth rate from 2015 to 2025. Vietnam is the second fastest expanding market in the Southeast Asian area, with over 120 million active e-commerce consumers, after only Indonesia.
Today, consumers expect their goods to be delivered to their own doors safely and quickly with the global economy's development. Therefore, the speed of product delivery is also extremely important, greatly affecting the success of the business in addition to product quality. The long-term outlook of Vietnam's e-commerce – a rapidly developing country, makes it even clearer that if you want to succeed, it is essential to develop a good logistics system to facilitate the industry. Vietnam's major e-commerce companies such as Tiki, Lazada, and Beamin... all have their own logistics fields: warehouse, inventory, packaging, and shipping. However, some companies like Sendo and Shopee are still not self-sufficient and choose third-party logistics (3PL). Those are the big and wide opportunities for logistics services to grow in Vietnam.
👉 Read More: Logistic Vietnam: Overview Of Vietnam'S Development In 2022
👉 Read More: Vietnam Logistics Market: Overview And Trend To Raise In 2020
E-commerce logistic players
According to the Ministry of Industry and Trade's 2017 logistics report, Vietnam has over 50 firms offering electronic logistics services, with a high demand for fast and convenient delivery of clients, whether in urban or rural locations. It is a great opportunity for logistics start-ups to bring technology solutions to meet market needs and optimize operating systems. Some major corporations, such as Indo Tran Logistics and ITL Corp's Speedlink, which operate in 50 provinces and cities around the nation, have engaged in and provided services in the sector of express delivery in Vietnam. Several e-commerce-focused delivery startups have entered the market and received substantial investments from investors. Delivery partners of major e-commerce platforms in Vietnam can be mentioned as Fast Delivery (GHN), NinjaVan, Sword Delivery (GHTK)...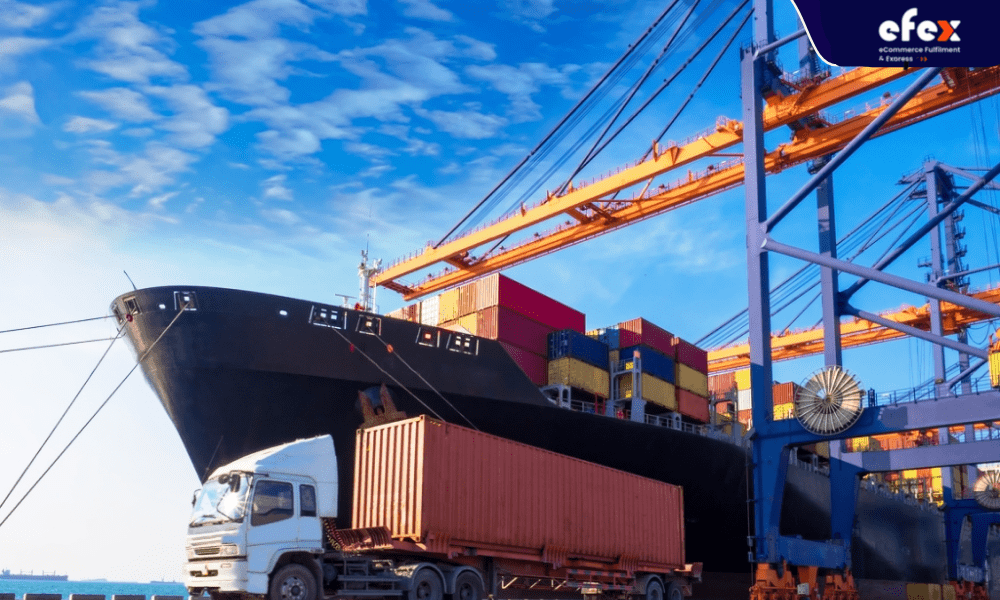 With the application of digital technology to the logistics industry, logistics provider DHL recently launched DHL Parcel Metro Same Day and partnered with the Sendo platform with more than 300,000 stores. Customers can track their goods and schedule deliveries through a digital platform with this technology. From there, a new type of delivery emerges, which is instant or scheduled delivery to customers after they order; this form is particularly suited to food delivery. Companies such as Ahamove, Grab, GoViet,... and many other small start-ups have concentrated on growing this industry in order to improve customer experience and make the market more vibrant.
Challenges of Logistics Vietnam
Despite being a potential market, the logistics sector in Vietnam still has many challenges for businesses as well as retailers. Companies with their own delivery networks like TiKi and Lazada still have to rely on 3PL partners to fulfill orders. Besides, Vietnamese customers still have the habit of using cash instead of paying by card. Therefore, the cash-based economy will be a big challenge for e-commerce companies, which are forced to fulfill orders and pay for orders in cash. This will lead to higher operating costs. At the same time, problems arising during order fulfillment such as returned, exchanged or damaged products will also negatively affect the company. Traffic jams are a concern on Vietnam's roads due to the dense density of motorbikes in major cities such as Hanoi and Saigon. This will affect the speed of delivery, which can make the customer experience worse.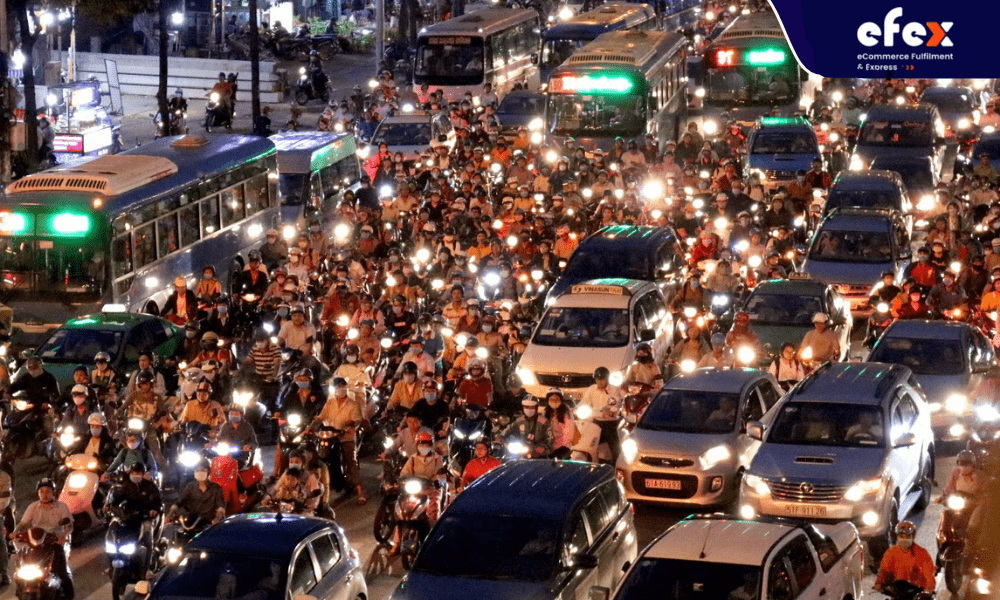 Furthermore, legal issues will be a significant challenge for businesses operating in Vietnam. As a developing country, it is inevitable that the legal and regulatory frameworks related to logistics are still complicated and difficult. Companies will face great difficulty when wanting to expand their business to the suburbs of Vietnam. Therefore, it takes a lot of time to understand market needs, apply different methods to meet customer needs as well as optimize the revenue of the company to achieve success in the logistics industry in Vietnam.
E-commerce Logistics Vietnam Future
Despite several challenges, the Vietnam e-commerce logistics business is still relatively new and has a bright future. During the Covid-19 pandemic, Vietnamese people's spending patterns changed significantly, tending to pay more by card and shop online rather than in stores or supermarkets. The state also invests in and improves roads, which considerably reduces traffic congestion, particularly in the northern area. Especially with the free trade agreements that Vietnam has signed such as the Comprehensive and Progressive Agreement for Trans-Pacific Partnership (CPTPP) and the European Union Free Trade Agreement (EVFTA) that will be ratified next year, will create opportunities for the E-commerce Logistics Vietnam to thrive in the future.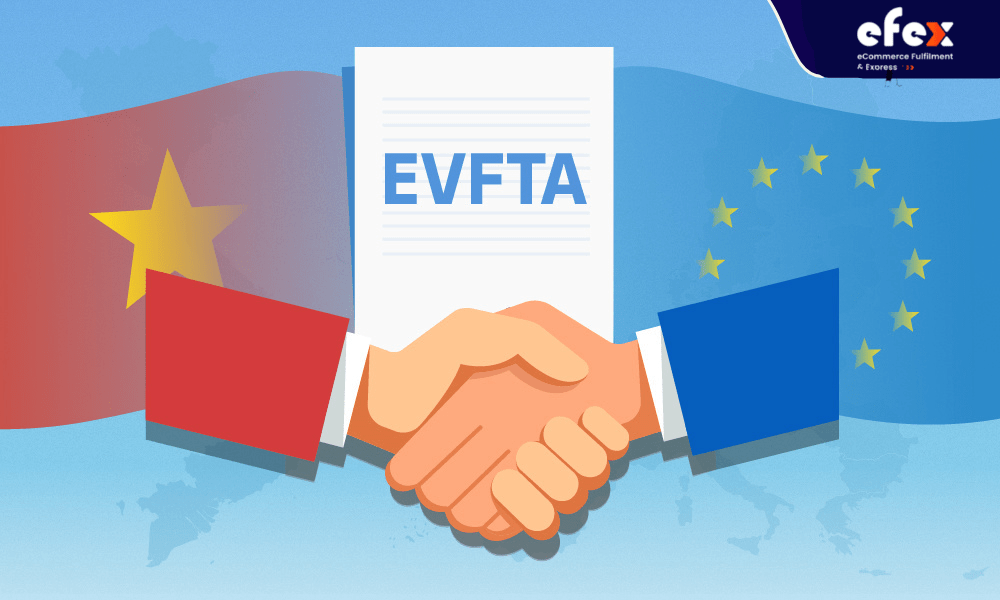 In addition, the government has passed legislation to improve regulatory barriers for the logistics industry and help attract more foreign investment into Vietnam.
👉 Read More: 3PL Cost: All Fees And Why You Need To Pay (Update 2023)
Bottom line
Vietnam in recent years has always been a market that many investors and businesses are interested in investing in because of its sustainable and potential environment. With the logistics sector still quite new in Vietnam, this is both an opportunity and a challenge for businesses. This article is an Overview of E-commerce Logistics Vietnam: current situation, potential, and challenges. Hope you will find this content useful and make the best decisions when having business needs in the future. Don't forget to follow us on Facebook or Efex to read more interesting information!