In the international integration and digital economy, Logistics Vietnam activities have a vital role in the production and service industries.
Today, let's explore the logistics landscape of Vietnam in 2022 with EFEX. Gain insights into the country's development, trends, and advancements in the logistics sector, reflecting its evolving economic and trade dynamics.
Highlights of Logistics in Vietnam
Road Transport
Transporting heavy goods on long distances.
Stability
Offering a convenient speed that saves time effectively.
Road transportation has had many advantages in recent years. The Vietnamese Government has improved it to be dynamic and convenient, meeting the diverse transportation requirements of customers.
We can transport straight from warehouse to warehouse and from production factories to consume. Flexible transportation does not require too complicated technical processes like air transportation. We can flexibly combine it with other types of transport. Finally, with a simple transport procedure, it can be highly adaptable to topographical and climatic conditions.
👉 Read More: E-Commerce Logistics Vietnam Overview
👉 Read More: Vietnam Logistics Market: Overview And Trend To Raise In 2022
Air Transport
Air transport is the youngest form of transportation.
The speed of development is fast that comes with the development of science and technology.
Transport speed is high while transport time is short.
The best advantage of air transport is the ultimate speed. The aircraft has the highest speed today. Average freight or passenger aircraft have an average speed of about 800-1000km/h. It is high compared to other popular modes such as ships (12-25 knots/hour), trains (in Vietnam, it is only about 60-80km/h), or trucks (60-80km/h).
In addition, air transport is safer than road, rail, and sea. Besides, there are outstanding advantages, such as it is unobstructed by topographic surfaces such as roads or waterways. Thus, air transport can connect almost all countries in the world.
Thanks to fast cruising speeds and cargo characteristics that are perishable, service is quick and punctual. It can minimize losses incurred because of stockpiling, breakage, or theft.
We also have a lower shipping insurance fee because of less risk than other methods. The low storage fees are also available due to the characteristics of the goods and the fast speed of processing procedures.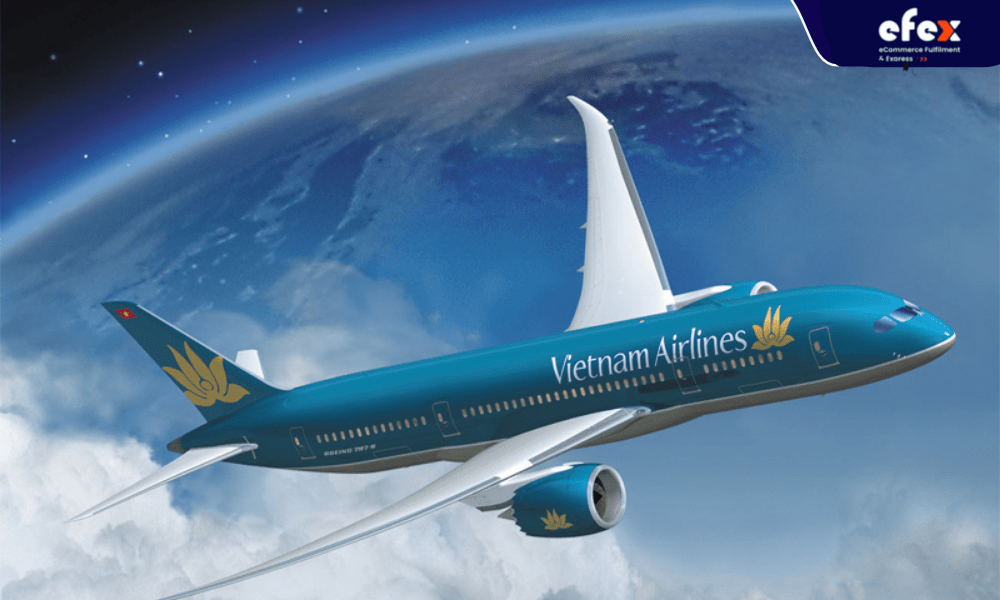 Railway Transport
Transporting liquids and gases efficiently with cheap transportation costs.
No construction space was wasted.
Rail transport is a popular type of transport in developing countries. Besides the common features like other types of transport, it also has characteristics that are unique to the Vietnamese railway transport industry.
It is a widely dispersed industry, operating from North to South, spread over many geographical regions and all over the territory. Rail transport comprises parts with interlocking structures, similar to a large-scale production line.
The use of means and infrastructure makes railway transport a unique type of transport. People cannot replace any parts but always have to operate together. The technical material floor for the operation is separate. The signal information system and the tunnel bridge are effective in the railway industry.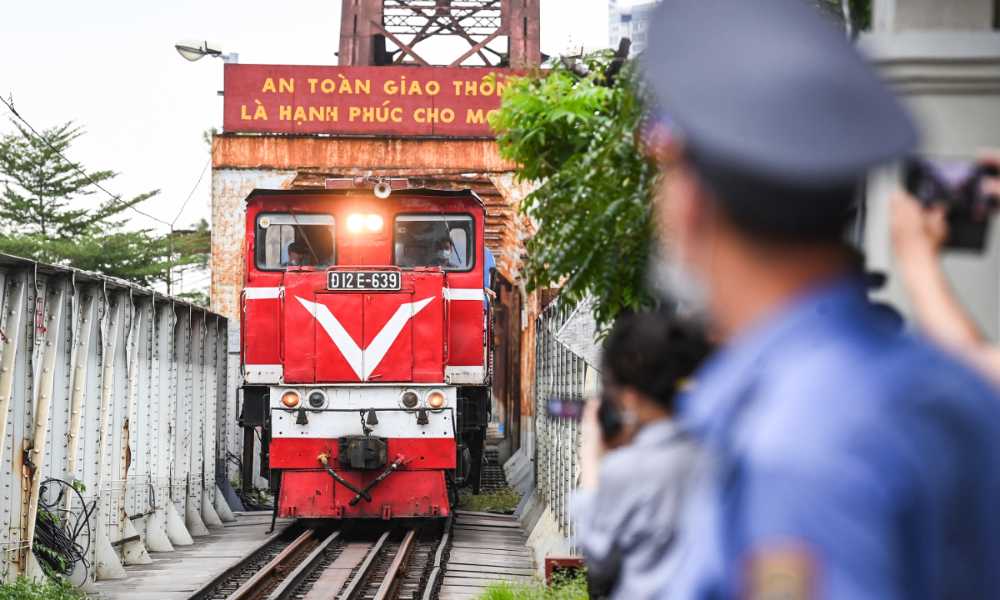 Transport by rail has low rates compared to transport by other types. You can accommodate many weight frames and many types of goods without having to change the means of transport.
Besides lower shipping costs, it is also stable over a long period with minor variations. Since the cost of rail transport is not highly dependent on fuel costs, the fluctuating gasoline prices will not affect or influence it too much.
Because of the specialized nature of railway transport or transporting on a separate fixed track, there is no need to share the route with other means of transport. So, the External factors do not affect or affect transport, such as traffic jams, red lights, damaged roads, or floods.
With specialized facilities, it is possible to transport bulky goods at long distances. Each train will have dozens of separate carriages to serve different purposes, such as passenger cars, ordinary freight cars, super heavy freight cars, or cold storage cars for freezing. They will also separate it into each unfamiliar car to ensure the safety and quality of goods.
Transportation by train is always continuous and done at fixed times. So, you can fully be in control of the time, while ensuring it delivers the goods on time and the possibility of loss is minimal.
Urban-Public Transport
Maneuverable and highly adaptable to terrain and climatic conditions.
Highly economical on short and medium transport distances.
Meet the diverse transport requirements of customers
Can be flexibly combined with other types of transport.
Currently, urban-public transport is mainly based on buses in Vietnam. But the development of private vehicles and many taxis are squeezing and occupying the circulation space, making the bus unable to meet the travel needs of the people.
The Chairperson of the Hanoi Association of Civil Engineering Services said that the bus is too lacking in priority operating conditions. So, it cannot meet the requirements of travel time and service quality. It is the weakness of the network that directly affects people's choices and encourages them to use private vehicles.
Waterway Transport
Responsible for 3/5 of the world freight turnover.
Transportation on international routes is long.
Advantages in the economic exchange between regions in the world
The road route is being shortened.
Shipping at sea can carry all kinds of goods. The creation of giant ships was to carry goods. Because the ocean and sea area is extremely large, the movement of these ships is easy.
The volume of shipping by sea can be hundreds or thousands of times higher than transported by air. Shipping by sea is a top priority in transporting goods between countries because of transporting a large volume of goods, so the cost is also reduced.
Facilitating economic exchanges with countries and regions in the world. The carriage of goods to the waters of another country must be acceptable to them. It promotes economic exchanges between countries to create conditions for easy goods circulation and develop the economy of the country.
The problem of collisions during transport is also limited and safe for goods because the sea route is so wide, that collisions are less likely to happen.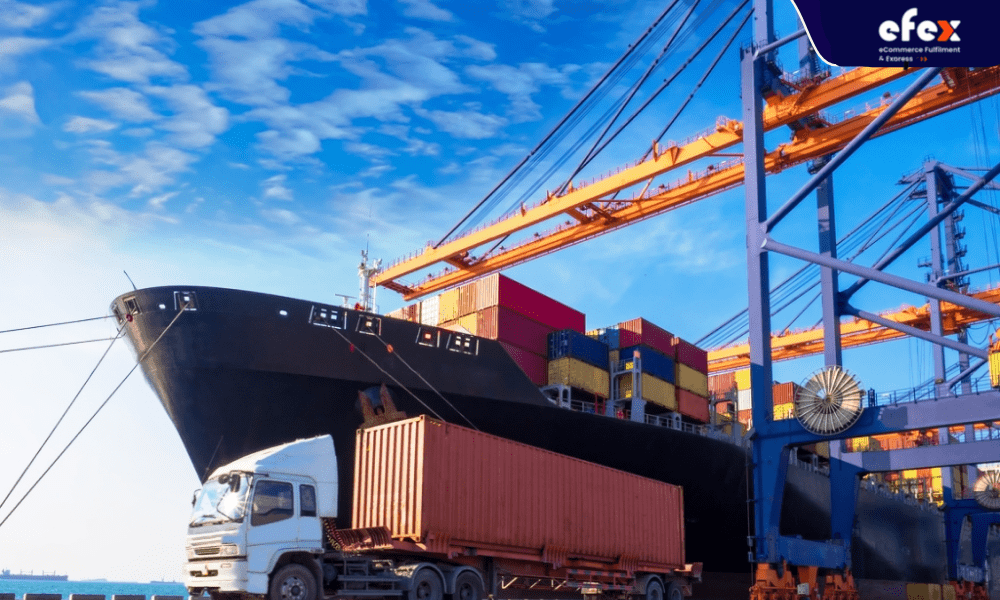 Logistics Service in Vietnam
The logistics service industry comprises many elements and diverse types of services. Each organization has an application way of operating according to its major strengths. We can group companies operating in the Logistics sector into 16 categories in four groups including Logistics Infrastructure, Logistics Operations, Logistics Services, and Logistics Consulting.
Currently, Vietnam has over 3,000 enterprises registered to operate in the logistics sector. It includes 89% are domestic, 10% are joint ventures and 1% are foreign enterprises. Domestic enterprises are mostly small and medium-sized and only account for about 20% of the total market turnover.
Many big names are transactional companies providing logistics services in the Vietnamese market, such as Maersk Line, DHL, and Kuehne + Nagel. Also, according to the Vietnam Association of Logistics Service Enterprises (VLA), the growth rate of logistics Vietnam in recent years has reached about 14% -16%, with a scale of about USD40-42 billion per year.
People highly appreciated the logistics in Vietnam, ranking 64th out of 160 countries in terms of logistics development level and 4th in ASEAN after Singapore, Malaysia, and Thailand.
It shows that the potential of Vietnam's logistics is huge, but competition is equally fierce. If you look at the general picture of Vietnam's Logistics industry, foreign businesses are in the above position. Specifically, there are still several advantages to domestic firms, including:
Vietnamese businesses own most of their warehouses, forcing foreign businesses to sub-lease or associate with joint ventures to serve Logistics services.
Domestic enterprises understand the market, customer psychology, geography, weather, and culture of indigenous people more than foreign ones.
In terms of human resources and labor, Vietnam is smart, so it is easy to grasp advanced foreign technology and processes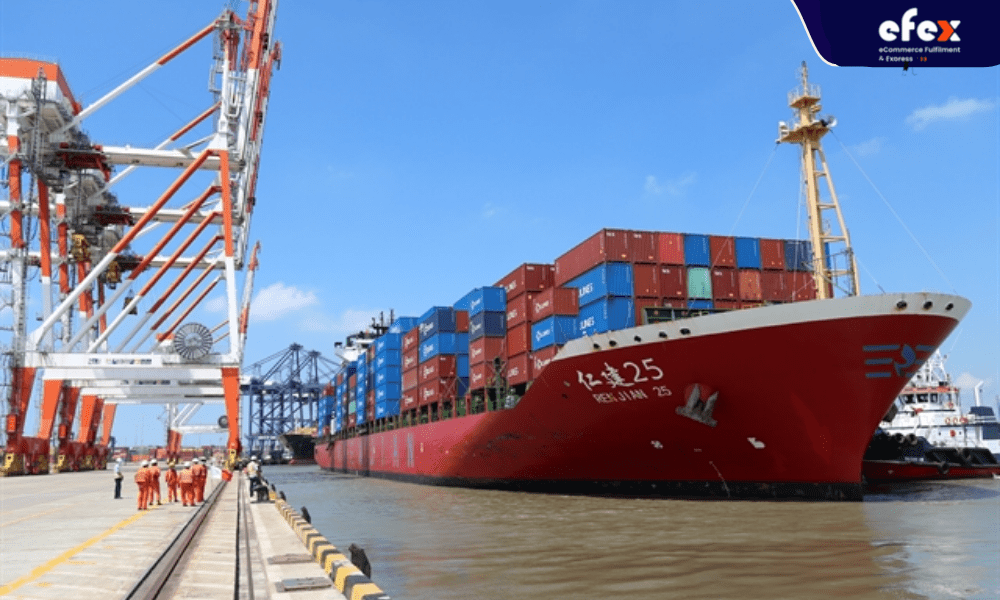 Future Development of Vietnam Logistic Services
In the coming time for the logistics sector in Vietnam to develop adequately and not be left behind in the industrial revolution 4.0, it is necessary to focus on implementing the following solutions:
There should be a full legal corridor to ensure new logistics business models in the current digital economy era.
Need to build national logistics infrastructure, in which technology must be the core element for all activities to digitize logistics operations on a national scale.
Boldly apply the achievements of the industrial revolution 4.0 to digital transformation. In the technology trends in logistics, Vietnamese businesses can fully apply technologies such as IoT, AI, Machine Learning, or using robots to automate warehouses.
Change the mindset about a digital transformation within each organization, from the top-level to each employee. So, they can understand that digital transformation is an inevitable trend.
Enterprises in the digital economic context need to cooperate and share a common goal. When the world is balanced and technology is applied strongly, businesses need to be linked more than ever.
👉 Read More: 3PL Cost: All Fees And Why You Need To Pay (Update 2023)
Conclusion
In conclusion, delving into the realm of logistics in Vietnam unveils a vibrant landscape of growth and progress throughout 2022. As the nation continues to solidify its position on the global trade map, the logistics sector plays a pivotal role in supporting this expansion. From improved infrastructure to innovative solutions, Vietnam's logistics industry showcases remarkable development and promising prospects.
Stay informed about the latest updates and insights on logistics by following our blog and connecting with us on facebook. Join us at Blog Efex as we navigate the dynamic world of logistics and share valuable knowledge to keep you at the forefront of industry trends. Let's explore it together~