2020 is a challenging year because of the Covid-19 epidemic but Vietnam's logistics sector is still growing strongly. Let's review the highlights of the Vietnam logistics market in this article right now!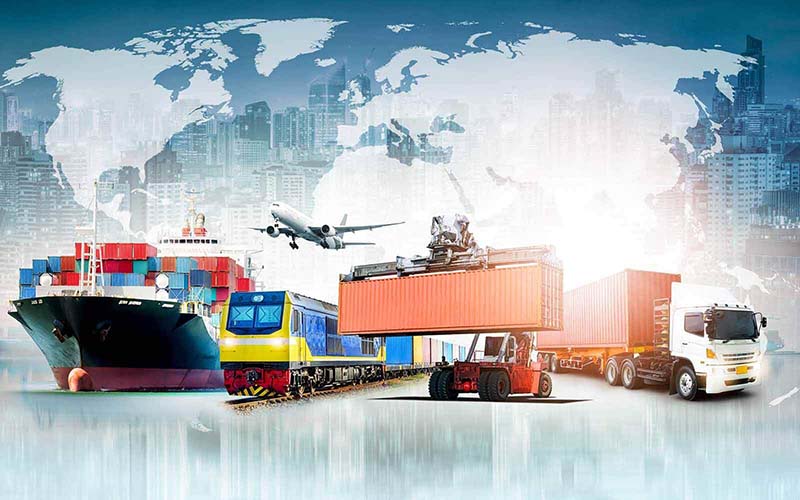 Vietnam Logistics Market Overview
The global pandemic has severely reduced the world economy. It forces the Governments to apply strict measures to control travel and shut down factories and service providers. When the restrictions are gradually eased in the third quarter of 2020, many economic sectors will resume operations. But the global economy still needs more time to return to pre-epidemic levels.
According to the data from the General Statistics Office, most of the leading economic indicators were less optimistic than in the same period in 2019 in Vietnam by September 2020. The supply chain of imported raw materials for industrial production in 2020 will also be affected, especially for the processing and manufacturing industries.
In contrast, some industries have more consumed products during the epidemic. The industries include medicine, pharmaceutical chemistry, pharmaceuticals, paper products, chemical production, and electronics.
Covid-19 affected transportation services, retail, travel, dining, accommodation, and due to most systems. Supermarkets, grocery stores, and essential goods are facilitated to remain active during the social break to prevent epidemics.
At the symposium on planning, managing, and exploiting seaports held by the Ministry of Transport, the Vietnam Logistics and Logistics Association (Viffas) representative also said that Vietnam's logistics enterprises quickly matured through rubbing and learning from his foreign partners.
The country currently has about 1,000 logistics businesses, including global ones that have grown from agents and representative offices to joint venture companies or 100% foreign capital.
👉 Read More: 3PL Cost: All Fees And Why You Need To Pay (Update 2023)
Scope of the Report
In 2020, the pandemic will seriously affect the global logistics sector. Disease control measures and labor shortages during the epidemic season leave most logistics activities. Meanwhile, some other segments, such as e-commerce logistics, have become overloaded because the number of shoppers and home delivery orders has skyrocketed.
Compared to passenger transport, the impact of Covid-19 on freight transport is relatively mild since regulatory restrictions are less stringent. During the epidemic, land roads continued to be the suitable mode of transit for essential goods to assist in the distribution of food, medicine, and other essential products.
According to the Vietnam Logistics Market Report, road transport is less affected by Covid-19 than by air and water. The difficulty for these two transport industries is the decrease in trade volumes, labor shortage, and regulations on restrictions and quarantine for importers in countries.
Key Trends of Vietnam Market Logistics
According to ResearchAndMarket.com, 2020 is USD2,734 billion the size of the global logistics market. Then increases 17.6% to USD3,215 billion by 2021. According to market research by Technavio, the world's 3PL logistics service will increase by about USD76.28 billion in 2020-2024, with an average growth rate of 6% per year. The multimodal transport market will also grow at an average rate of 7% per year in 2020-2024, reaching a scale of about USD49.84 billion.
To take full advantage of the opportunities, logistics service providers should focus more on fast-growing segments such as multimodal transport, e-commerce logistics, and cold chain logistics. The companies should cooperate more to ensure the goals according to international regulations and commitments and for their sustainable development.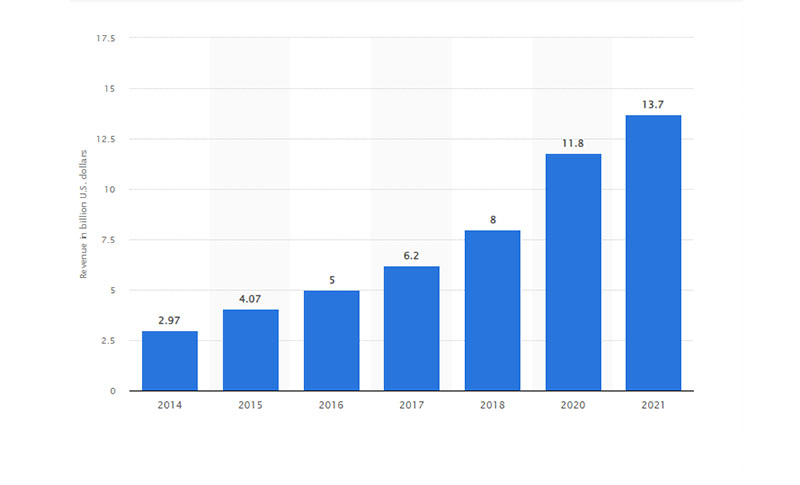 Competitive Landscape In The Industry
According to the World Bank report, the logistics market in Vietnam is equivalent to 20.9% of GDP. Transport costs account for about 60%, which is a high cost compared to developed countries. The ratio of logistics costs to GDP of Vietnam is also higher than China (14.5%) and developed countries such as the United States and Singapore from 7.5 to 8.5%.
Some reasons include the unofficial cost of the Vietnam logistics market is still high in the total cost of road transport. The transport infrastructure is not synchronized, and it still limits the connection between road transport. Sea, railway, and multimodal transport have not developed effectively in Vietnam. There is a lack of coordination among management agencies.
In addition, the capacity of Vietnamese logistics enterprises is still weak. It lacks experience in business size, capital, experience, management skills, ability to apply information technology, and the level of human resources.
How Vietnam's Expanding Economy is Boosting Growth
To overcome shortcomings in the development of seaport systems and logistics services, the Deputy Minister of Transport said that the industry would give priority to developing deep-water ports and international ports. Vietnam's logistics sector also focuses on the development of associated logistics infrastructure.
Proposing to allow the pilot model of port authorities to ensure consistency, the Ministry of Transport affirmed that it would continue to reform administrative procedures and review port investment projects. Sea, considering the feasibility, only licenses the investors with real capacity and resolutely withdraws the license if violating such as making a mistake in planning and delayed progress.
👉 Read More: E-Commerce Logistics Vietnam Overview
👉 Read More: Logistic Vietnam: Overview Of Vietnam'S Development In 2022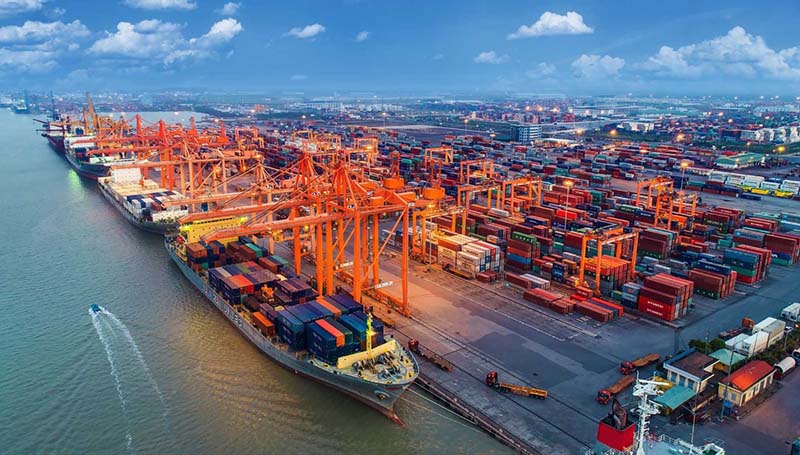 Some comments said that developing seaports in association with logistics is an inevitable direction. But it is necessary to have unified and synchronous management from the central to local levels. The logistics market in Vietnam also needs the coordination of many ministries, agencies, and contracts. It is time to create a more specific policy mechanism to achieve high efficiency.
Many companies have made many proposals, such as the need to develop a strategy for the development of logistics services by 2020. With a vision of 2030, the Vietnam logistics market will set up the National Logistics Committee to manage and operate all logistics-related activities.
The Committee will amend and supplement several existing legal documents to suit the practice. Then, focus policy on research, training, and information technology application support. To support the development of the entire supply chain, experts say that local Departments of Planning and Investment need to assist businesses in supply chain construction permits and raising investment requirements.
In addition, the same rules for foreign investors to invest in the supply chain sector as domestic firms should be to ensure the best balance. Hope you have a good time with Efex.