Warehouses are becoming increasingly important in today's environment to ensure that customers get what they want. When you determine that building a warehouse is in your best interests, it's critical to understand all steps involved in the warehouse construction process. The length of time it takes will vary depending on the complexity and size of the structure, but there are certain fundamental variables to consider when deciding whether or not to build a warehouse to meet your company's demands.
The below article does not only show you the answer of how long does it take to build a warehouse but also some huge problems that lead the project behind schedule. Let's read it right now!
How long does it take to build a warehouse?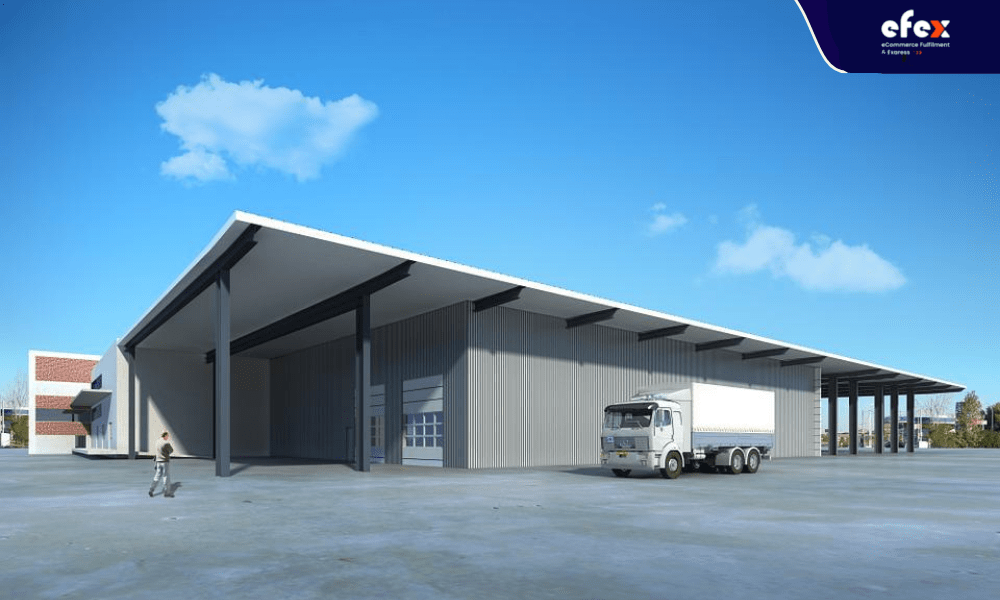 Average Time To Build A Warehouse
In 2023, how long does it take to build a warehouse? The time it takes to create a warehouse will rely on several factors. Each part of the procedure will take a different amount of time to complete depending on the complexity of the job, the availability of supplies, and even the weather. Usually, getting a quote accounts for 48 hours for a basic project and 3 weeks for a big one.
👉 Read More: How To Build A Small Warehouse: Price And Advantages
👉 Read More: How Much Does It Cost To Build A Warehouse In 2023?
Warehouse Construction Materials
Metal and steel are the best-used materials in warehouse construction. They are less likely than other types of buildings to have plumbing, electrical, HVAC, and other difficulties. However, the specific materials will depend on the building's requirements. For example, a building that demands climate control may require more insulation and other materials. Materials make up a significant amount of the total project cost.
Besides, we must also examine whether materials are likely to be readily available for the construction process. If the materials are not available, the construction procedure and expenses will almost certainly increase.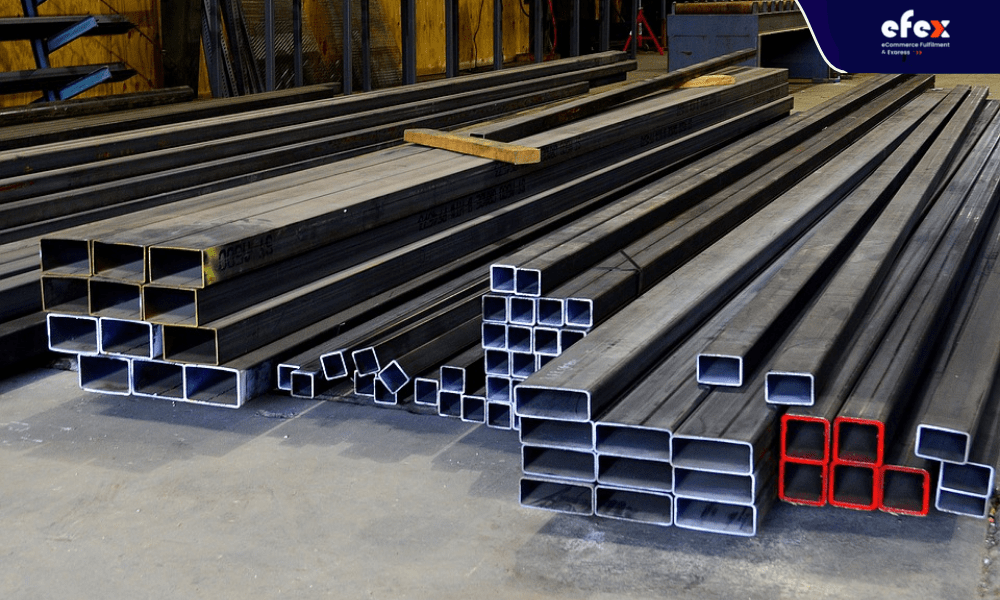 Warehouse Building Design
The purpose of a warehouse will determine the warehouse's design. The structure must have the appropriate size for the products it will store. Other requirements might be worth considering as well. The design process will be speedier and more productive if you are more specific about your needs and desired plan.
Other factors to think about can help you save a lot of money. Let's take an example, a small building will have a cheaper starting fee, but a larger structure will be more cost-effective. This demonstrates that the cost per square foot of a large warehouse will be less than that of a smaller warehouse. Some considerations can help to minimize the overall cost of constructing a warehouse.
👉 Read More: 3PL Warehouse Services: Benefits And Offers
👉 Read More: All Cost To Rent A Warehouse In 2023
Since it is easier to connect the plumbing and electrical connections when the building is close to the street, it can assist in saving money. You should also make certain that the location you select for your warehouse is somewhat flat. This can help to reduce the amount of earthwork required, which can save building costs. Minimizing the amount of steel necessary can also help to lower total costs, as steel can be rather costly.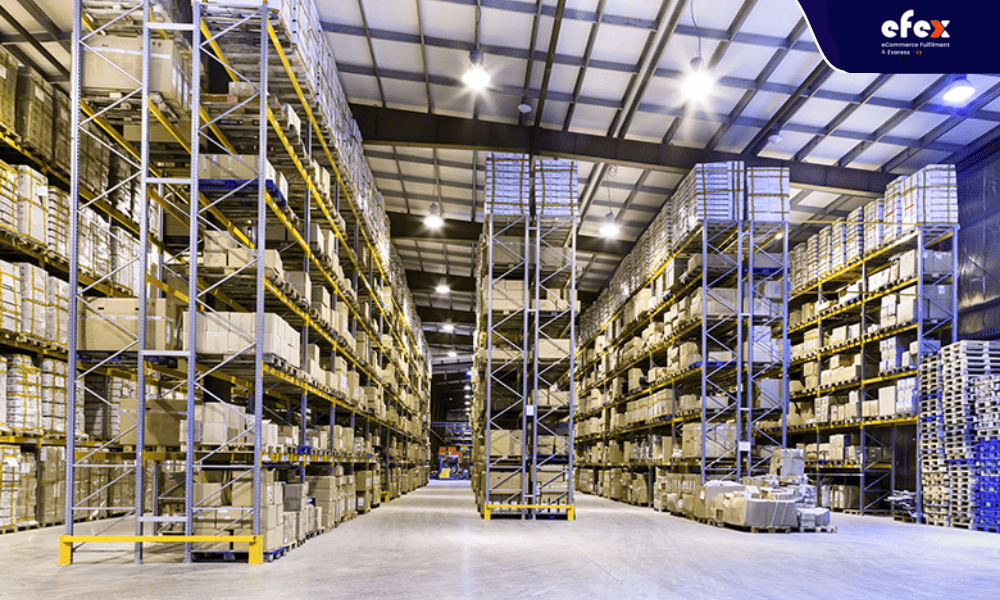 The Warehouse Building Process
The warehouse building process contains five parts. Getting a quote for the project is the first step. This process can take as little as 48 hours for small and uncomplicated tasks. Larger, multi-unit projects that may require unique materials can take up to three weeks to complete. The approval of drawings is the next phase. This entails drawing up a blueprint for the building's construction. It can take from a week to a month to accomplish.
👉 Read More: How To Buy A Warehouse And Invest To Take Profits
Detailing is the next step in the warehouse construction process. This one can take one to eight weeks that depending on the project's complexity. The production and shipping phase is the fourth step, and it entails ordering and collecting all of the necessary supplies to successfully execute the project. This process normally takes 3 weeks, but it can take longer or shorter depending on the availability of supplies. The physical building of the project happens in the following stage.
This phase is difficult to predict since it can fluctuate owing to setbacks, bad weather, and a variety of other reasons.
Why is the building time behind schedule?
Government Communication Problems
One of the central causes it's tough to offer a precise project timeline is the frequency that you'll need to contact local, state, and federal government agencies sometimes. Miscommunication amongst government employees working in the same office is possible. If you tell your plumber it needs to be black, he'll tell you it needs to be white. This perplexity has the potential to cost you money.
It Can Get Political
This is especially true as your project grows in size. Industrial warehouses influence a town's aesthetic, tax revenues, demographics, infrastructure, and a thousand other things. These things have an effect on how individuals vote. People in positions of power–or those who desire to be in positions of power–care about what voters think. This might work or even against you.
Finally, local politics can make the difference between you not being able to build at all or getting the red carpet treatment, both of which have a significant impact on your final cost.
You Can Fail an Inspection
Not to mention the fact that you'll need permissions and inspections, which are often handled at government speeds (which, in case our tone isn't apparent, means excruciatingly sluggish). Furthermore, which inspector you get, when they come out, and even how well you get along with them can all have an impact on whether your warehouse passes or fails. A failed inspection can put your project behind schedule by a few hours, weeks, or months, depending on why you failed.
These delays can have a minor or big impact on your project's final cost.
How to Make Things Go Faster
You can handle these problems with:
A solid feasibility study
The following are the goals of a feasibility study:
To obtain a comprehensive grasp of the project
To identify any potential issues
Determine the viability of the project's scope, budget, ROI, and schedule
Good communication with the persons that will be inspecting and approving your structure
To identify any concerns that may develop during construction, discuss your project as soon as possible with the inspectors, personnel, management, or building department. Your building project will be more successful if you meet and communicate with as many people as possible. Constructing a warehouse may feel like an overwhelming project, but this article is somehow able to provide the information that you need to most successfully answer the question of How Long Does It Take to Build a Warehouse and effectively complete the task.
In conclusion
Hopefully, the information above will help you find out your answer of how long does it take to build a warehouse. As this article outlines, constructing your own warehouse is a complex, time-consuming, and risky endeavor in 2023's turbulent environment.
Rather than sinking months into an uncertain warehouse project, imagine the flexibility and speed-to-market advantages of outsourcing to an established ecommerce order fulfillment provider like us. We offer immediate access to extensive storage capacity, efficient picking/packing infrastructure, and advanced shipping solutions - EFEX Ecomerce Order Fulfillment Solution. Contact us now to learn more our services!