In the fast-evolving landscape of retail, omnichannel retail software has emerged as a game-changer for businesses seeking to provide a seamless and cohesive shopping experience to customers across multiple channels. These software solutions empower retailers to integrate their online and offline operations, streamline inventory management, and enhance customer engagement like never before. In this list of the top 10 omnichannel retail software in 2023, Efex have curated a selection of the most advanced and innovative platforms that are shaping the future of retail.
PartnerLinQ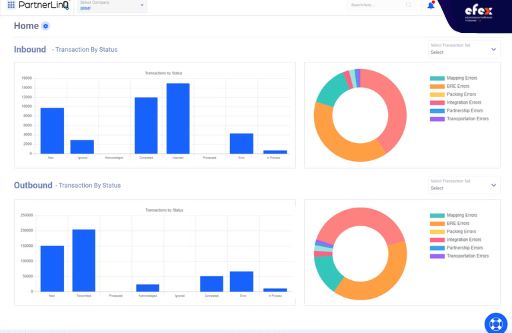 PartnerLinQ is a cloud-native technique used to enhance connection and visibility to guarantee supply chain resilience.
Integrations across channels. EDI, non-EDI, and API-led enterprise-wide interfaces across channels are made possible by PartnerLinQ's Platform with Native Applications, which also adds business context to them to lessen the effect of disruption.
Capabilities for real-time insights and advanced hyper-automation. PartnerLinQ connects multi-tier supply chain networks, markets, networks, and core systems internationally to provide a uniform connection for the future.
Easy-to-use interface. With streamlined partner onboarding, integrated alerts, and a control system view of all corporate network activities, PartnerLinQ's user-friendly interface assures companies unmatched flexibility in a sustainable and cost-effective way.
👉 Read More: 15 Order management system for small business in 2023
Pros
User-friendly
Easy integration
Dashboard Analytics is easy to use and helpful
Cons
Many people say PartnerLinQ is more costly than other solutions
Price
Not provided by the vendor
BigCommerce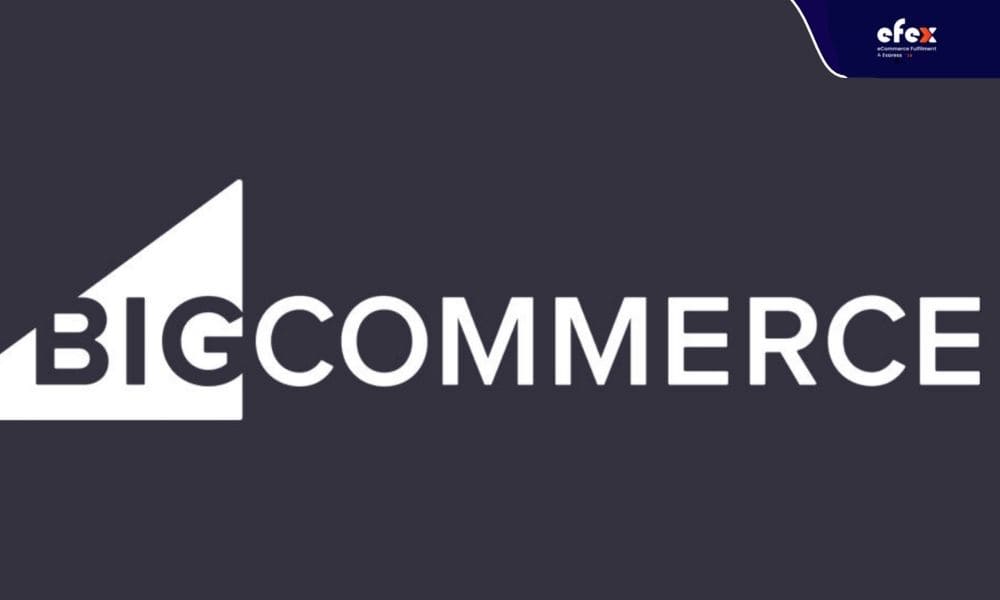 A global software-as-a-service (SaaS) eCommerce platform, BigCommerce enables retailers of all sizes to create, develop, and expand their omnichannel business. It also offers merchants advanced enterprise-grade features, customization, and efficiency with simplicity and efficiency as the top open Saas platform. BigCommerce is used by tens of thousands of businesses from 150 different countries and a wide range of sectors, including S.C. Johnson, Sony, Ben & Jerry's, Skullcandy, and Vodafone.
Pros
Advanced users and programmers can apply some HTML and CSS styles
BigCommerce allows for creative design flexibility
Cons
Price
Starting from $29.95 /month
Shopify Plus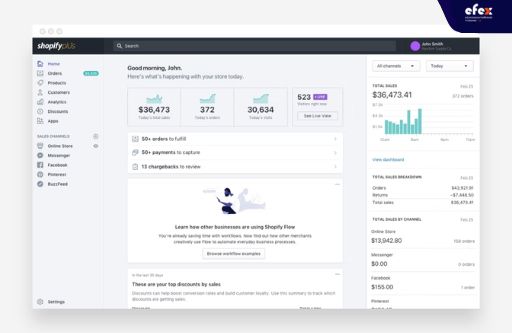 Shopify Plus is the eCommerce platform for large, high-volume, enterprise organizations. It combines speed and flexibility with the expandable platform these brands require to expand more quickly and significantly.
Support omnichannel retailers with large volumes. By giving high growth and high amount retailers multi-channel eCommerce software without the hassles, Shopify Plus makes corporate eCommerce simple.
Sell on social media platforms. Shopify Plus gives businesses with over $1 million in annual sales the ability to sell both online and offline, utilizing social media platforms like Instagram and Facebook as well as online markets including Amazon and eBay.
Pros
For businesses with many websites, Shopify Plus is fantastic
It is easy to install and use
Cons
There are not many themes
Editing code and modifying certain elements of a website is hard
Price
Not provided by the vendor
SAP Commerce Cloud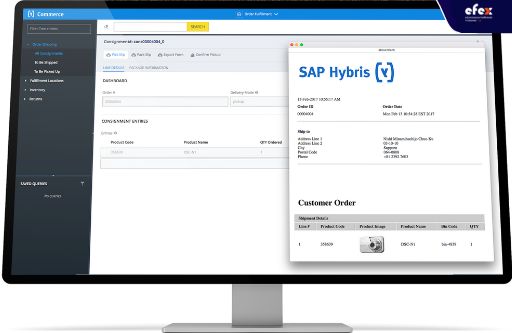 The SAP Commerce solutions offer feature-rich digital retail capabilities. It is based on a cutting-edge platform that is cloud-native, allowing businesses to develop rapidly and provide the ideal digital commerce system that suits your company.
Streamline the purchasing and selling procedures. On a cutting-edge, flexible e-commerce platform, you can create compelling customer experiences anytime, everywhere, and on any platform thanks to the scalability and dependability of the SAP Commerce Cloud solution.
Consumer analytics. Expand recklessly and without boundaries while providing a flexible e-commerce platform built on rich, real-time consumer analytics.
Pros
It surpasses all of its rivals in terms of features
It includes integration templates for a variety of SAP applications, including ERP, Marketing, CPQ, C4C, and others
It is simple to locate resources with the necessary experience because this was developed using open source technology
Cons
The Cloud version does not offer synchronized order management
Price
Not provided by the vendor
Fynd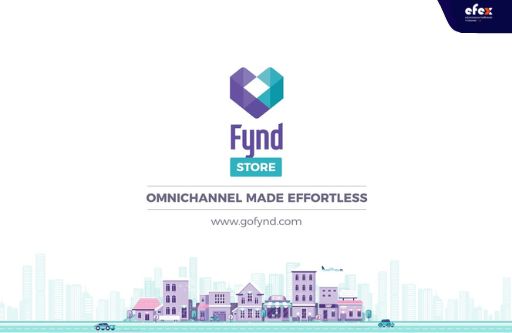 The largest omnichannel system in India, Fynd, supports the expansion of retail companies. a one-stop-shop that makes it easier to add additional brands, channels, stores, fulfillment facilities, and other things. Brands can transform retail operations with Fynd omnichannel solutions, boost sell-through rates and revenues across marketplaces, and decrease billing wait times with improved mPOS. The following categories best describe Fynd Omni solutions:
One view dashboard for all 3P marketplace integrations. establishing a brand's presence and synchronizing it across all major online marketplaces, such as Amazon, Flipkart, Myntra, Ajio, Trell, Tata Cliq, Nykaa, Magicpin, and others.
Brand Website Integrations. Custom websites for companies that flawlessly capture the essence of the brand. Supported by store inventory, equipped with a delivery system as well as an OMS.
Fynd Platform. Simple drag-and-drop choices make it quick and straightforward to set up an eCommerce website. People have access to a variety of integrated payment channels, and delivery companies, and completely customized control over their website.
Fynd Store. A solution for offline businesses with limitless aisles. By completing orders from any shop at any anytime, Fynd Store assists brands in overcoming in-store supply shortages.
Fynd m-POS. Using the Fynd mobile point of sale app, clients may be charged easily and conveniently inside stores. allows employees to bill and take payments from any location inside the shop. An efficient line-buster for fantastic customer service.
Fynd.com. A B2C marketplace for cutting-edge attire Exclusive brands with the greatest prices, fresh styles, and incredible savings.
Pros
It is not evolving over time in accordance with market demands
Cons
No scope is available for adjustment
Price
Not provided by the vendor
Magento Open Source
A free, open-source e-commerce platform is Magento. It is intended for merchants who are driven by a desire to succeed in business. The suppliers have extensive knowledge of Magento and are aware that a great workforce supports every successful business. Because they are aware that Magento's functionality and design are crucial to your company's success, they construct what they do. Along with all the resources you need to increase your sales, productivity, and inventory monitoring abilities, Magestore gives you everything you need to manage your business day-to-day.
Pros
The customization options are endless
It is fast and simple to use
Cons
No urgent customer support offered
Price
DemandStream
DemandStream helps omnichannel retail partners integrate real-time products and give data. Here're some key features of DemandStream
Without the need for extra engineering resources, create and enhance product catalogs using any feed delivery method.
Integrate your extended product offering via trusted links to powerful online marketplaces and shopping apps.
Automate backend data conversions to guarantee a thorough and accurate listing of your product catalog
Create automated business rules for smart pricing to increase top-line revenue and win the Buy Box.
Utilize the e-Commerce Growth Services Team at CommerceHub to manage and improve your online marketing efforts in order to achieve your business goals.
In one location, review orders and oversee fulfillment for all of your marketplace channels.
👉 Read More: Top 10 Best Retail Order Management Systems
Pros
It is very simple to use
Timely support
Cons
The search feature is fairly limited. Running a search requires a lot of work, and the results might occasionally be subpar
Price
Not provided by the vendor
Cin7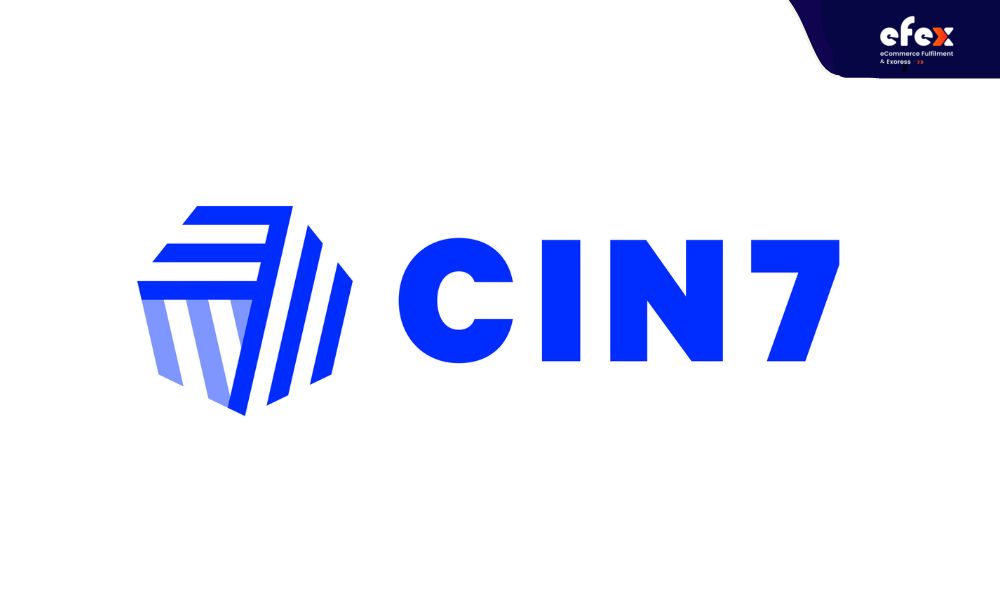 Cin7 is an Enterprise Resource Planning (ERP) alternative and fully integrated cloud-based inventory management system that simplifies operations across many channels on a single platform.
Help manage inventory and order for all types of businesses including brick-and-mortar, internet retailers, B2B, and B2C. Products, stock locations, sales channels, warehouses, orders, processes, reports, and more may be connected to and tracked by a single automated solution.
Keep your accounting software up to date and track actual expenditures.
Effortless connectivity with your favorite 3PL, warehouses, and e-commerce.
No matter how many huge retail clients you have, Cin7's Built-In EDI capabilities keep things going smoothly without adding any extra fees, integrations, or complexity.
Pros
Once set up, it is simple to use, but if you don't have adequate help, the learning curve may be harsh at first
It has a huge number of features all in one spot
Excellent customer service. Although onboarding takes time, many questions are resolved
Cons
The design of our B2B shop can no longer be customized
The time it takes for Shopify and Shipstation to sync inventory par is so long
Price
Starting at $299.00/month
Commerce Studio by 1440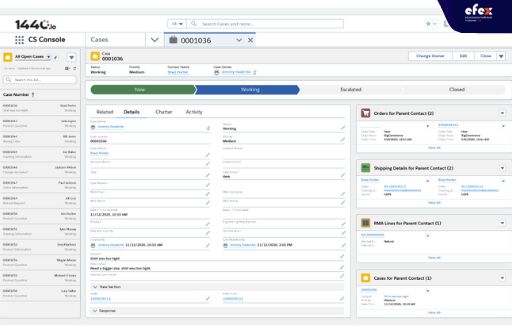 Behind a single Salesforce login, Commerce Studio by 1440 enables multi-channel businesses to eliminate data silos and increase efficiency. Use the tools you currently have to manage Orders, Exchanges, Returns, Customer Support, Suppliers, Inventory, Dropship, PIM, 3PL, and so much more to scale your business. You'll quickly see how modernizing your back office with Commerce Studio can save you time thanks to its robust reporting and analytics capabilities.
Pros
Its website has a straightforward, user-friendly layout.
It offers a 360-degree consumer experience.
It helps with everything, including logistics and order management (receiving and carrying out orders).
Cons
Improvements in interface design and a daily cap on free conversions are also possible.
It doesn't support any kind of PC software or an offline phone app.
Price
Essentials: $249.00/ month
Essentials Plus: $999.00/ month
Professional: $2,499.00/ month
Linnworks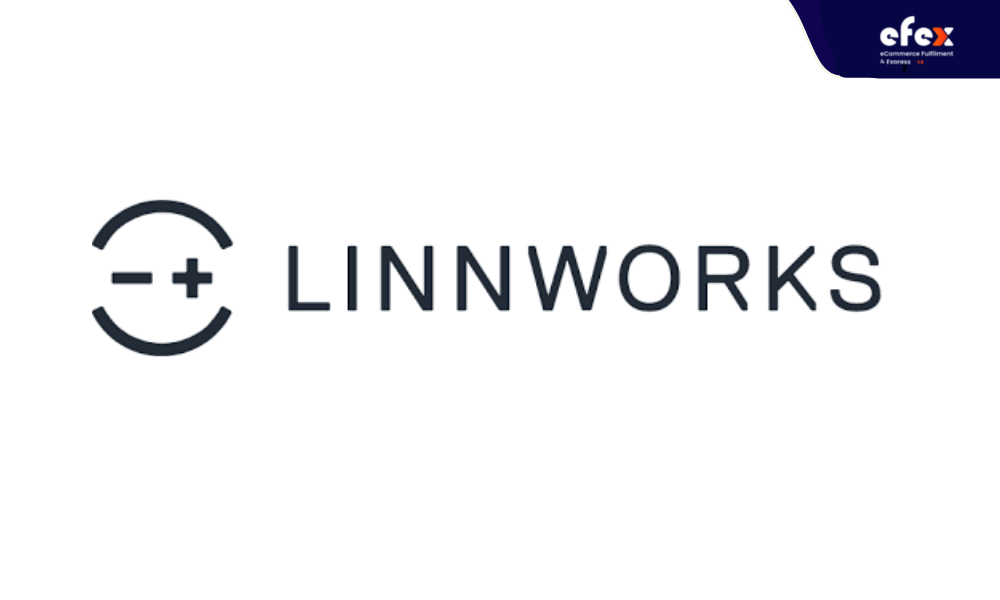 Businesses like you can sell wherever their clients are by using Linnworks, which connects, controls, and automates commerce processes. With Linnworks, you can get insights across sales channels and operations while managing your multichannel inventory, orders, and fulfillment from one platform. Besides, you'll get a single platform with Total Commerce management from Linnworks.
Pros
Linnworks offers a wide range of capabilities that cover all aspects of 3PL operation, including omnichannel connectors for sales and delivery as well as effective inventory management.
Excellent dependability and the Client Success program have helped us advance in the transition.
The platform has a wide variety of connectors that make it simple for us to handle all channels and couriers in one location.
Cons
There seems to be little consideration for cyber security in an IT company.
It would be utterly deceptive to utilize the Amazon FBA stock data, thus they shouldn't be.
Price
Not provided by the vendor
👉 Read More: Order Management System: Definition, Process And Value
👉 Read More: Order Management System For Ecommerce: Definition, Key Effect, Benefit
Conclusion
Companies that use omnichannel customer interaction techniques see an increase in customer retention of 89%. Having said that, the Omnichannel now has a significant impact on organizations, particularly small and medium-sized ones. By considering our top 10 Omnichannel Retail Software with their details, you will surely find out the one best suited for you! You've found this article so helpful? Let's follow our Fanpage and website to get many interesting articles!