Retailers and wholesalers both need reliable, quick information on where their shipments are. They require access to orders to keep constant supervision and achieve full transparency and accountability. This also indicates they'll need techniques to keep clients and customers informed on where their shipments are at any specific minute – whether it's in a fulfillment center or on a truck on the route to their door – in order to improve customer service standards. Ensuring order visibility necessitates the sharing of numerous documents, including electronic data interchange (EDI), between sellers and buyers. However, one type of paper stands out above the rest in this regard: the Advanced Shipping Notice (ASN). Most consumers will be unfamiliar with the term; however, almost all online retailers send dispatch reminders after an order has been dispatched to a client. ASN logistics notifications operate on a similar concept. Let's look at what the ASN is and what it does in more detail.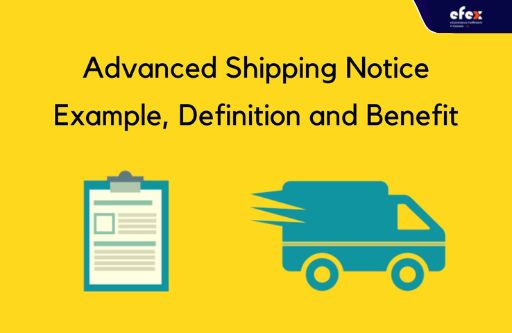 What is an ASN - Advanced Shipping Notice?
Retailers and distributors want real-time notifications on their order progress in today's fast-paced industry. The following are some of the reasons behind this:
Getting the most out of their open-to-buy finances.
Inventory control without jeopardizing customer pleasure.
Getting rid of the necessity to keep safety stock on hand.
👉 Read More: What Is An Arrival Notice: Example And Form
👉 Read More: What is e-logistics? Benefits and Challenges
When purchasing organizations are sure that their purchases are being completed and shipped as agreed, they get the order visibility they require. Several documents must be provided between suppliers and retailers, generally through electronic data interchange, called EDI, in order to ensure clear order visibility.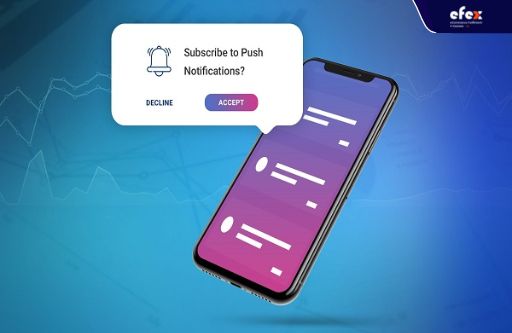 So, what is an advanced shipping notice? The EDI 856, commonly known as an Advance Shipping Notice (ASN), is a common and crucial EDI transaction between vendors, distributors, producers, as well as retailers. The ASN is often used to notify the recipient of the delivery, and many big retailers demand it be provided within a certain period before the goods reach the retailer's distribution hub or store.
How Does an ASN Function?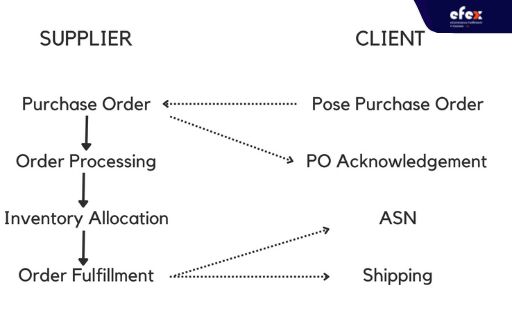 As previously stated, an ASN is sent by a vendor to a retailer to notify them that delivery is already on its way to their specified delivery location. Regular customers are unlikely to have encountered the formal phrase 'advanced shipment notice' previously. However, they will be aware of the overall concept. When an order is shipped out, for instance, shipment notification emails are almost regarded as essential in e-commerce. An ASN, on the other hand, will usually contain a lot of information besides just stating that a product has been delivered to a client or customer. WMS (Warehouse management systems) enable businesses to add exact data such as the time and date an item was dispatched, as well as the place from which it was shipped. Additionally, it also includes information about the item's type, weight, and the number of units shown in the delivery. Customers can compare the ASN to their initial PO (purchase order) to ensure all are present and accurate when the products arrive. Given the volume of orders that merchants or other companies place on a daily basis, this is a really helpful reminder. An ASN, apart from a shipping label, must arrive before the delivery. This implies it can offer an approximate delivery time so the receiver knows when to expect their package. This can assist companies to handle their orders, particularly if they're continually placing and receiving large orders!
What Is In An ASN Document?
The actual details of an ASN, as well as the file, will change based on the company that submitted it. Some businesses can submit it as a PDF version to guarantee that the formatting is preserved, whereas others will provide it in an XML format to make database entry easier. ASNs aren't always standardized like sales orders; however, there are some things we can anticipate each one to include. In a normal ANS, you should expect to obtain the following information:
Which products have been delivered? (the order reference number must be included).
The shipment date.
When can I expect my order to arrive?
The products in the order, as well as the precise quantity.
The tracking number for the courier that delivered the package.
So, key elements included in ASN are listed below:
Shipping date
Shipment number
Estimated delivery date
Shipping address and delivery point
PO number
Products information and quantities
Shipment tracking information
Item tracking information
Details of packaging
UCC128/GS1 Numbers
The receiver knows their shipment is on the way once the ASN is provided, and they may adapt their SCM - supply chain management system appropriately. As we've seen, shipments may go incorrectly for a variety of reasons. And, cancellations can be caused by a variety of factors – are typical. Nonetheless, using an ASN EDI help detect any discrepancies and verify the shipment of every item since it comes, thereby lowering the risks.
- Read More: What Is An Arrival Notice: Example And Form
- Read More: 3PL In Supply Chain: Definition and Benefits
- Read More: 3PL Vs 4PL: What Is The Difference Between Them?
How To Use EDI 856?
Following receipt of an order and preparation of delivery, the vendors or shippers must inform the buyer, retailer, and distributor, of the delivery's details. This assists the purchaser in planning forthcoming shipments, reconciling EDI 856 information with arriving inventory and automating receiving operations. For most large retailers, EDI 856 is a compulsory EDI document. Having EDI technology to transmit these details allows retailers to get the information they require for each delivery quickly. Moreover, ASNs can also be used by sellers to advise eCommerce marketplaces about drop-shipping services. Estimated delivery dates, as well as tracking information, are provided to the customer. The importance of ASNs in distribution facilities and warehouses cannot be overstated. Extra information, including mark-for places and GS1-128 numbers to every pallet or carton, maybe also in the ASN in many situations.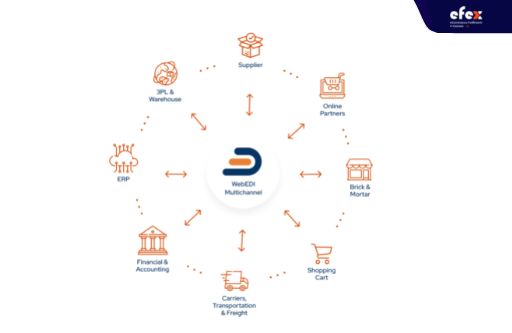 What are the Benefits of an ASN?
There are several advanced shipping notice benefits, not only for sellers but also for buyers and final customers.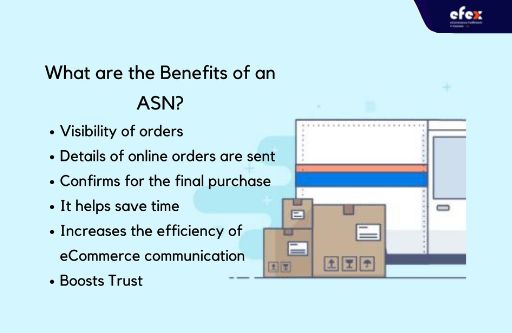 Visibility of orders
The ASN is a document that can be used for a variety of purposes. The receiver gets an expected shipment date when the order is dispatched to a distribution facility, warehouse, or retail. When a delivery arrives at retail, distribution hub, or warehouse, the receiving staff will utilize barcode scanning to enter the information into the WMS - warehouse management system quickly and easily Moreover, it also aids in the unloading as well as sorting of products. It can be used to assist in the store allocation or flow-through process from the loading port to the shipping area, or out to the retailer or customer. Whenever things are delivered directly to a buyer, shipping information like the UPS, USPS, or FedEx tracking number is included. The paper can also be used to complete the method of acquiring funds from a buyer's credit card or debit
Details of online orders are sent
This document is especially useful for distributors and retailers who utilize online order fulfillment, particularly drop shipping. An ASN is used to send the shipment tracking information for items to the seller. The shop then provides all the details to the customer so that they may track the progress of their package's arrival. Not to mention, the ASN plays a key element during the peak season like Christmas, when shoppers jam sites with online orders and retail shelves are emptied. They demand to know that their items will arrive on time, and with the increase in internet ordering, order visibility has never been more critical. And it gives sellers and distributors the information they need to manage inventory more effectively and correctly predict the time orders will arrive. The ASN's insights have an influence on open-to-purchase spending, customer happiness, and inventory reduction, all of which improve a retailer's profit.
Confirms for the final purchase
Although this ASN appears to be nothing more than a shipping confirmation document at first look, it is actually much more. It is also proof of the final confirmation of the order's completion. Customers can confidently change their open-to-purchase budgets with this information. They can also change stock systems to reflect forthcoming inventory appropriately. Suppliers can place barcodes on all packages, cases, or crates before sending the product and record that information in the ASN. Once the package comes, the information on the ASN will be utilized to immediately inspect the items and accept the shipment. It's as easy as scanning the products as they exit the truck and double-checking that everything is in its right place. Using ASNs is simple when you have the correct software. You'll never worry about it since the platform will take care of it automatically.
It helps save time
ASNs assist to streamline the shipping process by enhancing sorting and shipping efficiency and reducing human mistakes. They also make it simple to swiftly detect and fix delivery exceptions, which is important given that 93 percent of customers expect to be notified when their product is delayed.
Increases the efficiency of eCommerce communication
With modern e-commerce trends such as drop shipping getting traction, good communication both among companies and between customers and businesses is more critical than ever. ASNs are regarded as one of the most efficient tools for improving eCommerce order management efficiency.
Boosts Trust
Lastly, the ASN is an excellent means of establishing credibility. The ASN's openness and detail guarantee that everyone is informed of how their purchase is being completed, delivered, and the arrival date, whether it's involving your company and its suppliers or between you and your clients. Customers will trust you and your company if you provide this degree of depth and transparency.
What are the Challenges of an ASN?
Besides the benefits ASN brings to you when evaluating using ASNs throughout your business model, take the following points in mind:
Costs of installment. RFIDs & barcode scanning technologies must be integrated into your supply chain to properly deploy ASNs. Although this isn't the most expensive technology available, you still should be aware of.
Needed training time. ASN implementation will need staff training as well as a few acclimation time in order to achieve full effectiveness and get the most out of the system.
Errors in data. When it comes to a freight shipment, the most typical inaccuracy is reporting the number of things transported. If there is an issue, the entire procedure must be restarted. This is usually not an issue with parcel transportation.
👉 Read More: 3PL Cost: All Fees And Why You Need To Pay (Update 2023)
Example of Advanced Shipping Notice
This is an advanced shipping notice example with a basic form but it includes the full details of the package.
Conclusion
The advanced shipment notice might be mistaken for another shipment confirmation. We've all become accustomed to receiving delivery emails when we purchase things thanks to the development of eCommerce, but the ASN is far more informative. Both sellers and buyers benefit from the ASN's visibility. It provides a lot of information that ensures purchasers are aware of not only when their items have arrived, but also when they will come, how many shipments they will get, the size of the pallets or cartons, and a number of other information. Shipping and inventory management is simplified as a result of the early shipment notice. Since the documents are developed to function with inventory management systems, you can automate a big portion of your handling process. This removes any need for personnel to do these tasks, as well as the amount of human-caused inventory inaccuracies. The advanced Shipping notice is not some piece of shipping paperwork. It's a powerful document that can help you with all aspects of inventory management. If you haven't taken use of these useful papers yet, now is the time to do so. Hope you have a good time with Efex.