To set up a business in Vietnam, applying for a business license in Vietnam is essential. Nowadays, doing it has also become easier when cumbersome procedures have been eliminated. But don't let that stop you from looking at these administrative procedures. Because most likely it will take up a lot of your time in identifying papers and methods. If you don't specify the type of business license, you will face the risk of it not being right for your type of business.
Below are the types of business licenses in Vietnam that you need to know to be sure of the necessary procedures.
Types of businesses in Vietnam
To determine the right type of business license, you first need to understand what your company's business type is. In Vietnam, there are 5 main types of enterprises.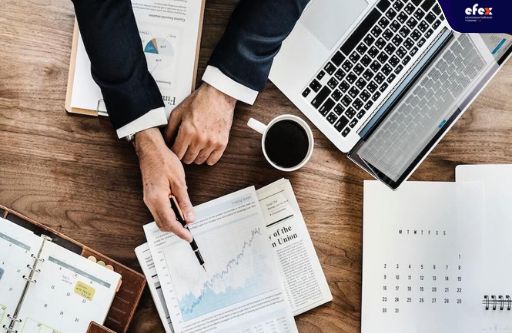 Business cooperation
Business cooperation is a type of enterprise that attracts investment capital from foreign traders. Because it gives them the ability to invest in huge projects in Vietnam. More than that, they also receive countless revenue from those projects. Here, the partners of the company will be jointly and severally legal according to the contractual agreement between the two parties for the debt and interest.
This type of business partnership will bring independence to the parties in many aspects such as personnel or tax. A business contract must be approved in writing by the competent authority to establish certain business cooperation. The maximum business term is 50 years. The parties may transfer their shares to a third party during the business term with the priority right of the other parties in the contract.
- Read More: The Best Fulfillment Service in Vietnam
- Read More: Best warehouse service in Viet Nam
Joint venture
The form of joint venture investment is not too strange in Vietnam. Joint venture companies between foreign enterprises and domestic partners are always in the form of limited liability companies. For this type of business, the foreign partner must have at least 30% of the legal capital of that company. To establish a joint venture company, it is necessary to obtain the approbation of a competent authority. The application file for an establishment license includes:
Contracts between general partners
Charter of a joint venture company
The content of documents about the company's financial and legal status.
To be able to set it up, you need to take note of the name of the company. The name of the company must be in Vietnamese or at least both Vietnamese and English. Up to now, the state still favors this type of joint venture company. According to the Law on Foreign Investment in Vietnam, joint venture companies are not required to have a minimum capital.
The joint venture term is limited to a maximum of 50 years and can be extended for up to 70 years from the date of application. During that time, the parties may transfer their shares to a third party who has priority over the parties to the joint venture contract.
Company with 100% foreign-owned capital
According to current regulations, when an investor enters Vietnam to establish an economic organization, they must have an investment project and carry out registration procedures for an investment registration certificate.
After completing this procedure, the investor will carry out the procedures for registering the establishment of an enterprise by the law on enterprises, corresponding to each form of the organizational model of economic organizations. Papers and documents to establish a company with 100% foreign capital include:
A written request for issuance of the first registration certificate
A certified true copy of the investor's legal papers
Documents proving the financial capacity of the investor
Proposing investment projects with content as prescribed by law
A copy of the land use rights document or other document identifying the location for the implementation of the investment project
Content of technology used in investment projects for projects subject to technology appraisal and consultation
Finally, other documents related to investment activities
Foreign company branch
In order to establish a foreign company in Vietnam, the foreign company must first be established legally in accordance with foreign laws and participate in international treaties to which Vietnam is a contracting party.
Second, a foreign company must have been operating for at least 5 years before establishing a branch in Vietnam.
Third, the activities of branches of foreign companies must not contravene the provisions of Vietnamese law, and must not contravene international treaties to which Vietnam is a contracting party.
After being granted an establishment license in Vietnam, when operating a branch, it must comply with the provisions of Vietnamese law on financial reporting, annual tax reporting as well as regulations on employment.
- Read More: E-Commerce Logistics Vietnam Overview
- Read More: Logistic Vietnam: Overview of Vietnam's Development in 2022
- Read More: Vietnam Economy in 2022: Overview, Data, Statistics
Components of the application file for the establishment of a branch of a foreign company in Vietnam include:
Application for the establishment of a branch. This application will be prepared according to the form promulgated by Vietnamese law
A copy of the company's business registration and the plan to establish a branch
Audited financial statements for the last 2 years of the company, as well as a valid copy of the business registration certificate, need to be consular legalized before submitting the application. Sister
Decision to appoint the head of the branch
A valid copy of the identity document of the head of the branch company, including an identity card or passport, or visa
The lease agreement for the branch office is included in the application. Any documents issued by a foreign country must be consular legalized or translated into Vietnamese before being submitted to the competent authority.
Representative office
A representative office is a dependent unit of the enterprise, which has the task of representing by authorization the interests of the enterprise and protecting those interests. The organization and operation of a representative office must comply with the provisions of the law.
Thus, a representative office is not allowed to conduct business directly, is not allowed to sign economic contracts with the seal of the representative office, but is still allowed to sign contracts under the authorization of the open enterprise. That representative office will stamp the business. Representative offices include representative offices of domestic enterprises and representative offices of foreign traders.
Common types of business license in Vietnam
According to the law in Vietnam, currently, there are several common types of business licenses as follows:
Certificate of investment registration
Certificate of business registration
Certificate of registration of branches, representative offices, business locations, warehouses
License to operate in specific areas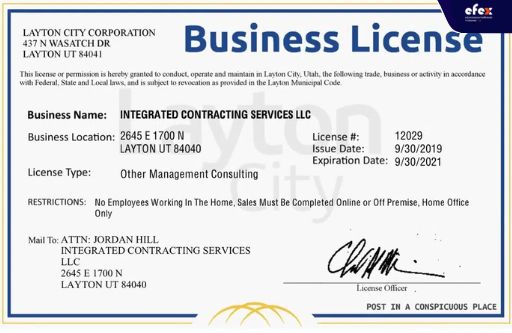 Relevant records that should be properly managed and controlled
Application for establishment
Personal profile of investors and capital contributors; governance rules for shareholders
Post-licensing compliance records and procedures
Records of revisions and changes have been updated
Common risks for cases of misconduct regarding business license in Vietnam
Here are some common risks in the business license process that you need to be aware of:
Unsuitable business name: The name is too long, difficult to pronounce, does not comply with the provisions of the law, the name is misleading when translated into English, ...
Unreasonable charter capital: Wrong declaration of initial capital/failure to declare capital in the form of assets
Terms of the establishment are not clear and transparent
Inadequate establishment of procedures
Failing to set up a project, not carrying out procedures for enjoying tax incentives: Failing to register for tax incentives, failing to determine the conditions for enjoying tax incentives, ...
Inappropriate capital structure
The applied business model does not match the reality
Not updating current regulations
Other procedures:

No business registration
No tax registration
Failure to hang signs at a licensed location
Failing to carry out procedures to order printing and issue invoices according to regulations
Do not carry out procedures for ownership of capital contribution
Do not establish capital contribution documents
Not organized information storage system
No additional registration of business lines
Failing to make declaration procedures before transferring capital
Do not make dissolution records.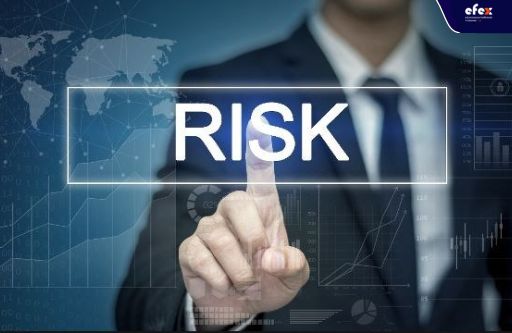 Conclusion
Above is all you need to note about the Business license in Vietnam. In this article, you are provided with some information about common types of businesses and business licenses in Vietnam.
Potential risks associated with improper business licensing underscore the significance of seeking professional assistance to ensure compliance with Vietnamese laws and regulations. Ensuring accurate business name selection, transparent capital structure, and comprehensive compliance procedures are imperative for a smooth and legally sound business setup process.
Sellers and retailers looking to tap into the promising Vietnamese market can leverage our Sell in Vietnam service, which offers comprehensive support for navigating the complexities of business registration. By partnering with us, sellers can access a seamless and efficient process, allowing them to focus on their core business activities and capitalize on the abundant opportunities presented by Vietnam's burgeoning e-commerce sector. Don't miss out on the chance to establish a successful venture in Vietnam - partner with us today for expert guidance and hassle-free business registration services.