Reverse logistics is an integral part if you want your business to thrive. It will bring many benefits to you if you have an efficient logistics system. If you don't, you run the risk of having a customer unhappy with your bad reverse logistics. Why reverse logistics is important, and what factors make up the importance of reverse logistics is something that you need to understand in order to have the right knowledge on the matter. From there, there will be a sense of building a professional and smooth logistics system.
What is the importance of reverse logistics?
Reverse logistics by its definition is the process by which a retailer receives goods returned by a customer. Customers return goods for many reasons such as incorrect goods, damaged in transit, products not as advertised, etc. Reverse logistics is one of the indispensable parts in every retailer or business because the rate of customer returns is always there. That's why you should focus on figuring out how to build an efficient and sustainable reverse logistics process.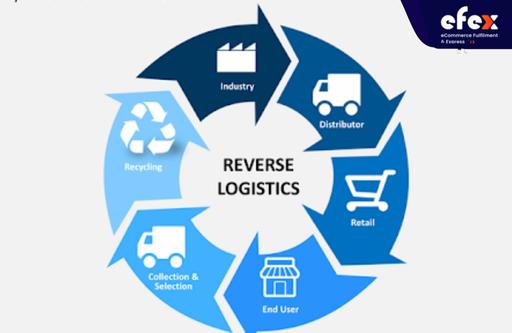 Because if you have a smooth, efficient reverse logistics process, it will bring you benefits such as:
Improve customer satisfaction: Even if it takes them more time to get the product they want, if they receive attentive service, customers will still be happy to buy again.
Optimizing product value: returned products can be recycled and resold in the market. Therefore, the value that this product brings will be exploited optimally.
Improve the image of the business: good reverse logistics means that the business takes care and responsibility for the environment instead of throwing it right out in the landfill. This will create a good reputation for the business.
👉 Read More: Advantage and Disadvantage Of Reverse Logistics
What benefits will a good logistics system bring to you?
Increase product value
Reverse logistics is about getting old products back, you're getting back the value that you are supposed to lose. So if you know how to take advantage of them and turn these products that may have become waste into products that meet market needs, a new revenue stream will come to you. The value of the product portfolio is also increased if its life cycle is improved.
Improve customer experience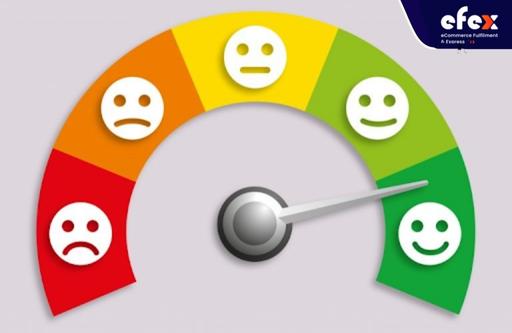 Customer returns are inevitable. It's important that you provide them with a simple return service. When businesses always accept and resolve their mistakes as quickly as possible, customers will feel respected and will be willing to come back again. But if you don't come up with reverse logistics solutions quickly, you're gonna face the risk that your customers will never use the product/service you're offering again. This negatively affects the revenue as well as the reputation of your company.
Creating sustainability and being environmentally friendly
The importance of reverse logistics is also that it makes a positive contribution to environmental protection. A business that has policies to dispose of products in a sustainable way or recycle products to save raw materials will receive a lot of support from customers. In a time when consumers have paid much attention to the environment, they will tend to buy products from companies that are responsible for protecting the environment. So if you have an effective reverse logistics system, you can promote this to create a competitive advantage in the market.
Collect insight
Reverse logistics will also give you the information you need to grow your company. By statistical data on the amount of returned goods, what products are returned most often?, you will get a better overview and the market. Reverse logistics will help you gain insights into the current market through statistics and learn about which customers return most often, which specific items are returned the most. From there, you will assess the company's current production situation and upcoming market needs.
Save costs
Reducing some costs is also something that many people appreciate the importance of reverse logistics. Especially while inflation is increasing due to current international conflicts, the price of production materials has also increased significantly. Reusing materials in returned products instead of importing raw materials as usual is also a way that is being used by many people to save costs.
👉 Read More: 10 Benefits of reverse logistics help your business
5 Strategies for Implementing Reverse Logistics
Pay attention to your customers
To implement reverse logistics, the first thing you need to do is know what needs to be returned in the first place. This will depend on the product nature of your business, you should consult with customers. Give your customers the easiest way to contact them with up-to-date import and export information.
Put relevant principles in place
Have a transparent return policy to avoid disagreements in the return of goods between customers and businesses. Policies should be strict enough that customers cannot take advantage of them and fair enough to please potential business partners.
Traceability works in two ways
With the ability to visualize the status of materials, traceability is used by many business owners in forward logistics. For reverse logistics, the application of traceability also helps a lot in ensuring product quality.
Make a separate area for returned items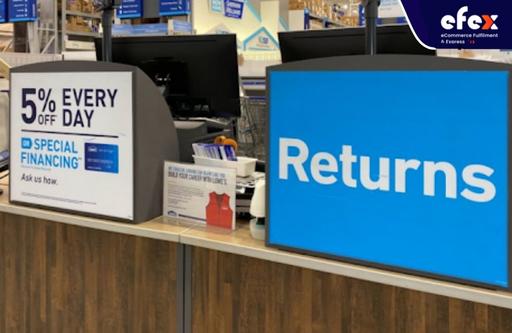 You should use a separate area to store returned items. This makes the warehouse operation process more scientific, avoiding confusion between new items and returned products. A separate returns area is also a reminder for you to deal with them quickly.
Utilization of an inventory management system
The warehouse management system will be a useful tool in tracking the reverse logistics process. The strength that it brings is the convenience when you can access it at any time and anywhere, and the accuracy is also higher than with the old techniques.
👉 Read More: 3PL Cost: All Fees And Why You Need To Pay (Update 2023)
Conclusion
Surely through the last article you have also got the answer to the question "Why is reverse logistics important". It is because of the benefits it brings that makes the importance of reverse logistics. However, reverse logistics also has its downsides, so you should build an efficient reverse logistics system to minimize risks and maximize profits. Hope you have a good time with Efex.