Since we all understand the great value of customer service and product quality to a business, we sometimes skip the order fulfillment process. It is not just customer services or product quality that needs to concentrate on, but the order fulfillment process and picking accuracy should also be a top focus. Order fulfillment is the final stage in a buyer's decision to place an order from your business. Whether customers want to buy with you again depends on how easy and convenient you make it for customers.
How to improve order fulfillment process? Let's read this blog now!
What is The Order Fulfillment Process?
Order fulfillment isn't as simple as just shipping whatever customers buy with a smile, slapdash thanks-for-your-business!
For ecommerce merchants, properly handling that process from clicks to doorstep is a science – one with many intricacies that trip up sellers.
But master the sequence, and rewards follow. Meet customers' expectations, and the stage is set for five star reviews and return purchases. So how exactly does a sales order evolve into a perfectly packaged parcel enroute to its awaiting recipient?
It all starts with the initial sale conversion, whether via website, marketplace or old school phone and in-person methods. Order information then routes through internal systems for processing and coordination with the warehouse team. Inventory gets pinpointed on shelves and pulled, then professionally packed to protect in transit before handoff to the shipping provider of choice.
A shipment notification update, with tracking code, lets shoppers watch the last mile progress to their doorstep in eager anticipation. Finally, the customer signature delivery secures a formal changing of hands.
Behind the scenes, your system marks the transaction complete as you bank the revenue. All aboard for repeat business!
12 Tips to Improve Order Fulfillment Process (Updated 2023)
Choose the Right Shipping Company
Many people may think this is a straightforward task, but you have to evaluate several factors when selecting a logistics business. A suitable shipping company for your company will help you improve the order fulfillment process and picking accuracy.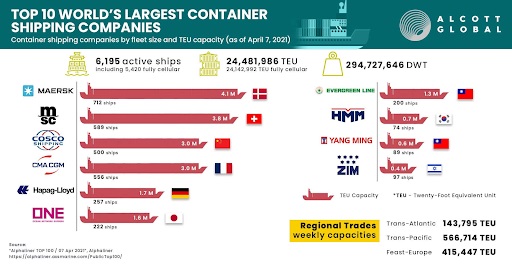 First and foremost, you must be certain that the firm you select can properly deliver to your consumer base. For more details, you must comprehend the features of most of your clients' locations, such as cities, rural, locations that are difficult to reach, and more.
👉 Read More: Order Fulfillment Service: Benefit, Cost, And Who Should Choose
👉 Read More: Ecommerce Order Fulfillment Guide: Process And Strategy To Improve
Then, you should view that firm's reviews and ratings to see what customers said about it and whether it can send extra-large shipments as well as extremely small and fragile things swiftly without damaging or misplacing them. You can research many logistics brands on the market and compare them for more options. You can also chat with other company owners about the transporting providers they are using.
Keep Lines of Communication Open with Your Customers
When buyers make an order on your online stores, you should keep in touch with them from when they place an order until they receive their products, even after they receive them for a couple of days or a week. Since customers like to be taken care of and are interested in knowing the status of their orders, providing your consumers with regular information on when they may receive their package not only makes them able to track their orders and create customers' sympathy with your company.
Make Sure Your Internal Order System Works Effectively
Despite your fast shipping or quality products, nobody likes a complicated or frequently-have-error order system. You must often check to ensure that your computer tracking systems are functioning properly and make sure that the time an employee in your warehouse receives an order should be as short as possible.
Besides, you should speak with your staff to see whether they see any areas that need improvement. If any squeaky wheels emerge throughout this procedure, address them as quickly as possible.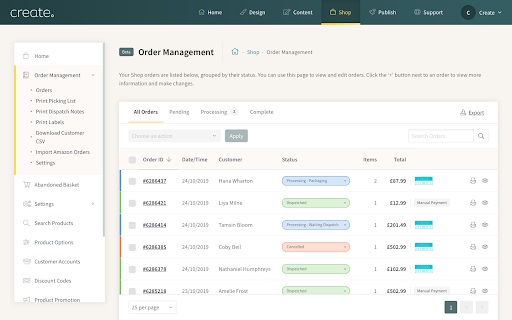 Make Finding Inventory Simple for Your Warehouse Employees
Making everything appear to be running smoothly in the warehouse is one of the rules that any warehouse must follow if you want to improve the order picking accuracy. There is always an opportunity to improve it better. Creating a simple and transparent strategy for storing goods will help you increase the pace of your shipping and your staff's productivity. This will assist your warehouse staff in locating an item quickly and save more time in sending it.
Besides, slotting inventory can support you in enhancing throughput and accuracy levels by storing comparable sorts of inventory goods. You can classify goods based on dimension, seasonality, frequency of choosing, and other factors. A well-marked warehouse also supports you with your inventory management and theft prevention.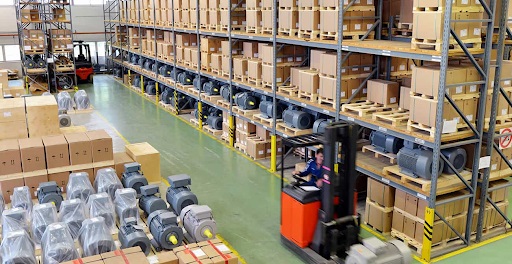 Take Orders in Multiple Ways
Modern buyers appreciate comfort and convenience. Despite some people prefer to order in person, most prefer to place an order via technology. Companies normally offer multiple ways to take orders, such as in-person, internet, phone, email, cellphone app transactions, and social media. If your company does not provide one of these ordering alternatives, you should consider your clients' ordering options.
Use Inventory Classification and Filters
Classifying your inventory might help you determine which sorts of items are selling rapidly and which are not. To keep up with buyers' demand, you would have to restock the best-selling items more frequently. Moreover, you should also keep these items in a more conveniently accessible position than other items to pick things up and execute orders as soon as feasible, improving the picking accuracy.
Another method for categorizing your inventory is to divide orders into orders that have not been fulfilled, orders that have begun but have not been completed, and orders that have already been fulfilled. You can filter out orders you have completed and concentrate on those needing to be shipped. It simplifies the process because you will not have to waste time trying to keep track of the progress of numerous orders. Thus, you do not need to focus on tracking your orders manually when you use order management.
Differentiate Between Quotes and Orders
Quotes are a pricing estimate for a product or service, while orders are "contracts" between your company and buyers. A quote is not the final pricing, but it is quite close. You can provide free quotes to prospective consumers, who can decide whether to accept them. It may be the initial stage in a sales transaction involving services or high-end objects that do not have a visible price tag.
The consumer will come to your store, visit your website, or chat with you directly about a service or product, and in exchange, they will receive a price quote. That quote might be solid or flexible, depending on your business. In any situation, the customers may or may not accept the estimate.

In contrast, an order displays what the consumer has requested from you and what you have promised to provide. It contains the whole amount of money the consumer will pay for your goods or service. It explains the pricing and terms necessary and is frequently delivered to buyers through email.
In other words, the consumer has stated that they want to buy something from you but that either the store cannot supply it or they do not wish to take ownership at that moment. If a client requests a specific item that you do not generally keep in stock or a large quantity of an item that you do not normally carry, you will make an order.
👉 Read More: What Does Order Fulfillment In Supply Chain Management Mean?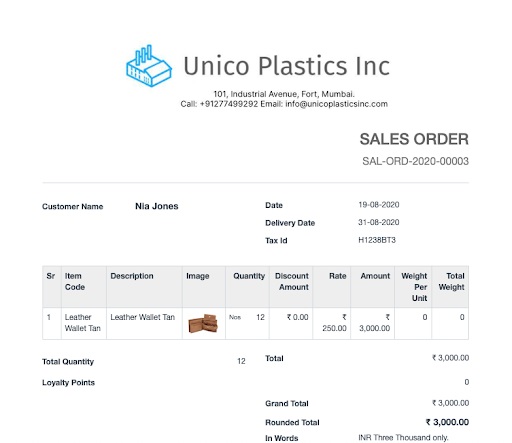 Offer Options For Viewing and Updating Pick Lists
Allowing users to print select lists or see them on mobile devices can help you avoid costly mistakes. This way helps pickers double-check orders to confirm they are selecting, packaging, and shipping the proper things to the correct buyers. It also saves pickers time that they would spend on rechecking lists and goods manually.
Increase Picking Accuracy
To minimize costly disruptions in order fulfillment, you should optimize your picking system. You can do that by appropriate labeling all of your stocks and utilizing order management software to find and monitor things. You will see the picking process improves clearly and speedier.
Increase Transparency
Maintaining transparency throughout your firm is necessary when you have many sales channels. Everyone participating in your stock levels, customer services, sales activity, and supplier updates should be on the same page. End-to-end visibility will assist in more precise order fulfillment and improved customer satisfaction. It will also expedite the entire procedure.
Incorporate Multi-Location Management and Support
It is an important method to help you keep tracking your inventory and fulfill orders from many locations. For example, if you have an online store, a brick-and-mortar store, and a warehouse where you store your goods, multi-location management tools and support will prevent you from getting confused with orders and avoid creating bottlenecks during the fulfillment process.
Integrating multi-location inventory management software into the order fulfillment process and warehouse management helps the inventory and production across numerous sites to become more convenient and easier than ever. Thus, you can check that your inventory counts are up to date and that all sales are appropriately monitored across several locations.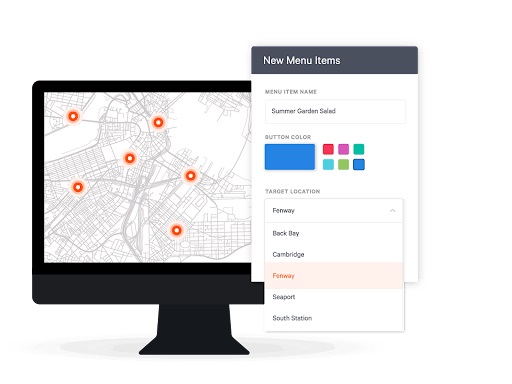 Remain Flexible to Improve order fulfillment process
Flexibility is one of the factors that can assist you in creating stronger customer relationships. You will gain confidence and loyalty by providing numerous delivery alternatives, enabling consumers to adjust their orders, and accept refunds and returns. Let's consult the following ways to help your company stay adaptable during the order fulfillment process:
Priority things should be handled separately from others.
Offer split shipping service when customers need it so that buyers can request delivery to numerous locations.
Provide convenient shipping alternatives such as ship-from-store, pickup, dropship, delivery, etc.
Depending on the needs of your business, you can consider contracting and expanding your warehouse area.
Create a scalable system that can manage varying and seasonal demands.
Minimize fulfillment expenses by allowing for no-hassle returns.
Conclusion
We hope these 12 tips can assist you in improving order processing, allowing you to provide a better client experience to customers. Your business's total income will increase when you know how to improve order fulfillment process.
Today, integrating automated Ecommerce order fulfillment solutions can significantly optimize and streamline the entire order fulfillment process, enhancing accuracy and expediting delivery times. By leveraging automation and technology, businesses can minimize errors, improve transparency, and provide customers with greater flexibility in managing their orders.
EFEX's order fulfillment service is a promising solution that can be seamlessly integrated into the existing framework, ensuring hassle-free and efficient operations. Embrace the power of EFEX's automated e-commerce order fulfillment solution now to elevate your business's performance and exceed customer expectations!