Inventory management software is an effective solution used by many to improve the working quality of businesses. On the market today, there is much different inventory management software with diverse utilities provided to suit many types of customers. If you are still wondering which software to choose, this article will help you.
QuickBooks Desktop Enterprise - Popular Inventory Management Software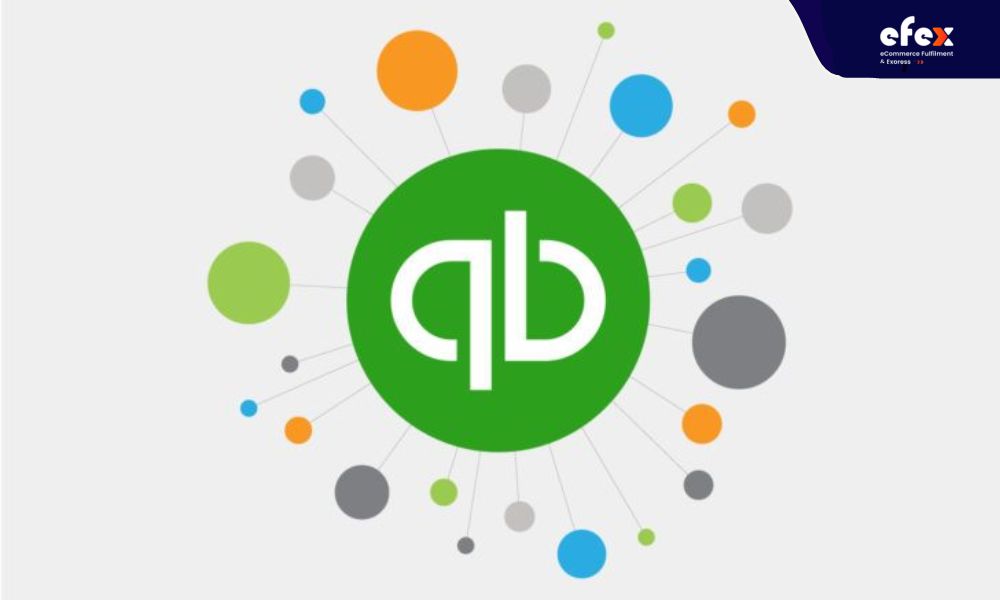 QuickBooks Commerce is a powerful order management system and cloud-based inventory.
Features
Product listings, orders, and data are updated continuously and quickly thanks to seamless connectivity across all major e-commerce platforms
Inventory orders, create order quantities and inventory modifications, and conveniently manage package sizes, batches, and expiration dates
Pros
Email quotes to customers and provides them with a link to invoices that include credit card payments
QuickBooks Commerce also features thorough statistics, customer insights, and predictions to help businesses track and predict their success
The mobile app provides a quick overview of company data to help you easily start and manage orders, track inventory, and contact customers and suppliers
Cons
Updates are not really on time. You won't be able to reverse it without someone else's permission
Customer service is not optimal. You may not get an answer from a customer advisor because you're in the "wrong department"
There is no remedy available through customer service. The data is being kept hostage as leverage to prevent canceling unlawful charges, i.e., you can cancel, but we don't know what will happen to your data
Price QuickBooks Commerce is now offered as part of a package with QuickBooks Online, providing a wide range of tools and benefits for small businesses. Starting price to start using Quickbooks Commerce per month is $20 Not offer a free trial package.
- Read More: Order Management System: Definition, Process And Value
- Read More: Order management system for Ecommerce: Definition, Key Effect, Benefit
Xero - Inventory Management Software For Small Business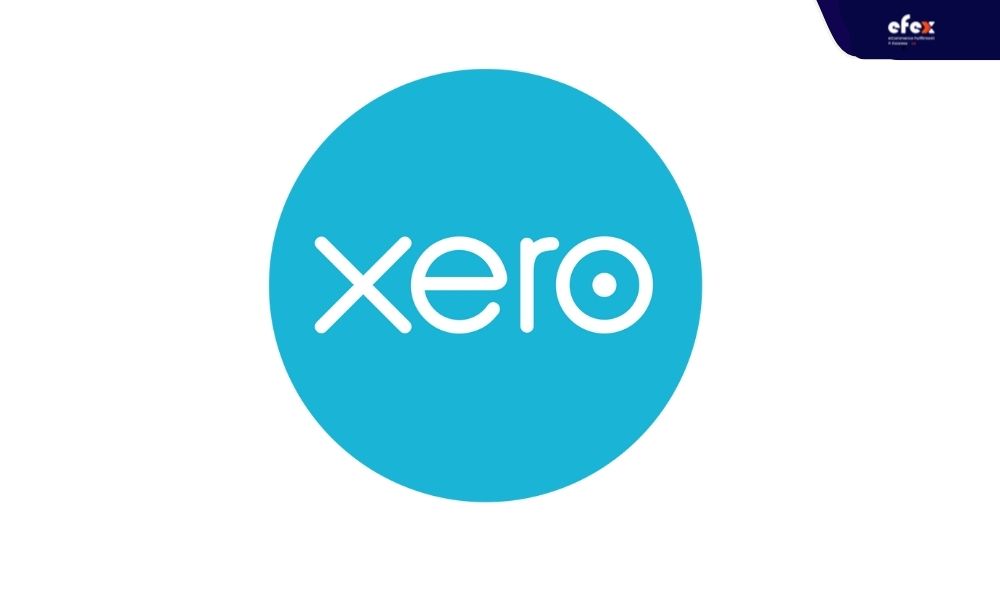 Xero is a cloud-based accounting system for small and developing enterprises. Xero links small companies with trustworthy consultants and gives owners rapid access to their financial status.
Features
Xero can be accessed from any device with an active internet connection because it is a web-based solution
Small companies can examine their cash flows, transactions, and account data from any place thanks to Xero's sophisticated accounting capabilities
All bank transactions are imported and coded automatically
Pros
Everyone can collaborate thanks to the user-friendly UI
Users can utilize the rules functionality to assign their regular transactions to the right COA
With its highly business-oriented user interface and straightforward feel, Xero has established a really excellent industry niche.
Cons
Customer service is not good. You may experience no response
Xero/FreshBooks integration was discontinued circa 2017
Price
Early: $5.50 per month
Growing: $16 per month
Established: $31.00 per month
Asset Panda - Cloud-Based Inventory Management Software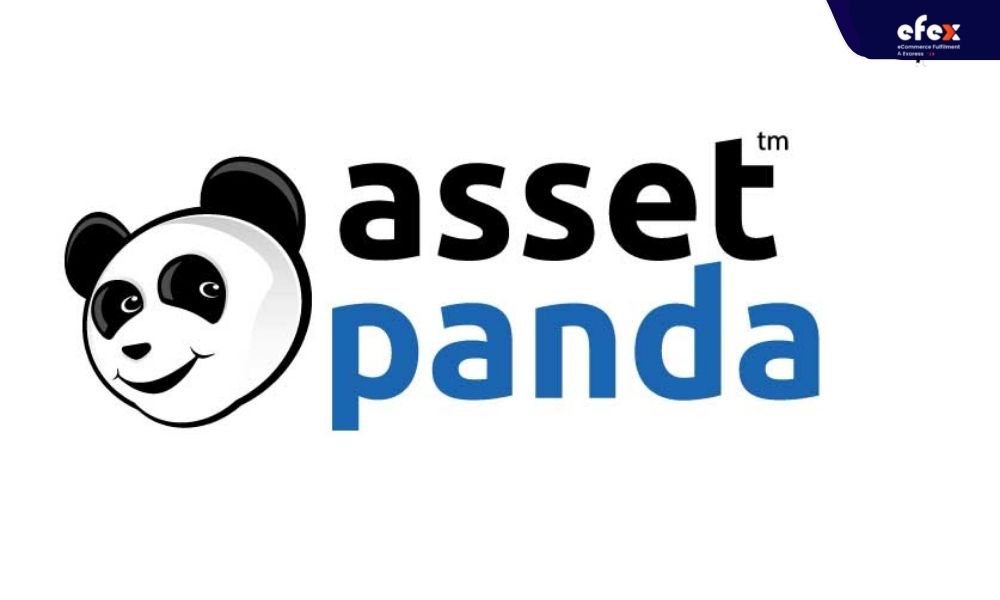 Asset Panda is a cloud-based system for facilities managers that includes asset monitoring and maintenance management applications. It works on Mac, iPad, Windows and iPhone.
Features
You can access it anytime, anywhere even while updating data in real-time
A barcode scanner can be used to check up on asset data and automated pick lists
Asset Panda provides customizable exporting and reporting capabilities. Reports may be sent automatically through email, with the option to add custom computation fields (and specify if each item is needed) before sending
Pros
Asset Panda supports users to check, manage facilities, and manage orders. Copy setup, asset image tagging, and Gantt charts are also among the features that you will get if you work on Asset Panda.
Communication, email, and phone support are all accessible. Pricing will be based on content or users.
Because it is web-based, the GUI interface is simple to use and available from different places. It is simple to manage and update assets, as well as personalize fields.
Cons
Session timeouts that are far too short have been an issue. If it times out while you are viewing a report, it will return you to that report with no way out rather than returning you to your usual list view
More complex searching in the ListView is currently unavailable. Reports can become complicated, but actions cannot be performed on their output
Price Asset Panda charges $1,500 per year for 500 assets. This price plan includes unlimited users, usage of the application programming interface (API), phone support, and custom reports.
Upkeep
UpKeep's CMMS is a modern asset management and maintenance solution for your organization. UpKeep is easily available from anywhere at any time, from your PC to your smartphone and even tablet.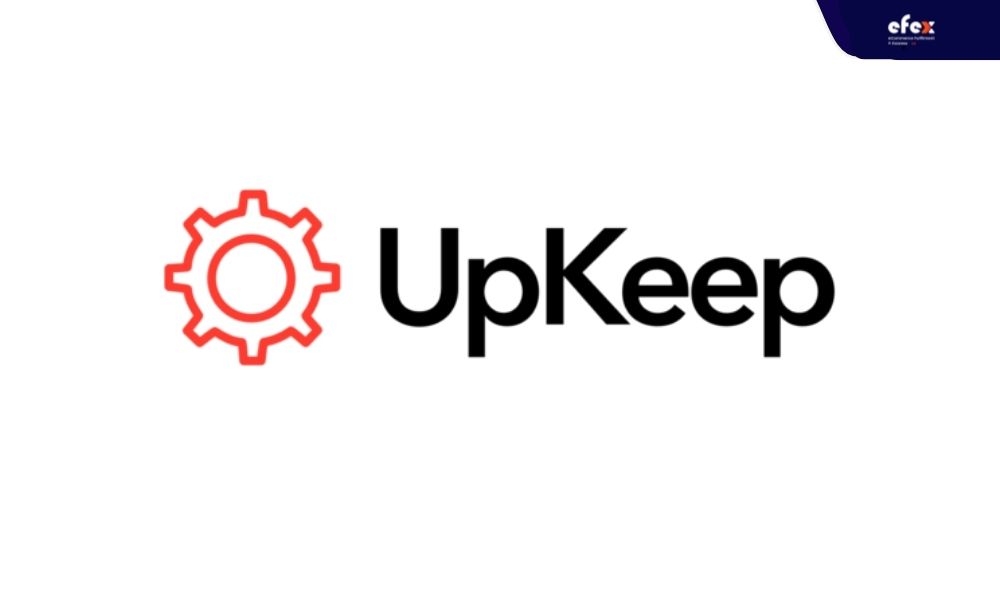 Features
Create work orders on the go, get notified when tasks are modified, and get notified when assets fail, allowing your organization to be more productive than ever
UpKeep provides basic maintenance capabilities including asset, inventory and work order management, as well as preventive maintenance for creating service schedules
Users can access a task summary page, which shows upcoming work as well as its completion date, importance, and assigned assets or personnel for each task
Pros
Users can use the mobile application to establish projects, send work orders, manage assets, and more. UpKeep is intended for small to medium businesses in a variety of industry verticals
This program makes it simple to track, manage, and control inventory. Viewing and managing the financial worth and depreciation of facilities and equipment is straightforward
Cons
The issue of determining the depth to use this program most effectively is something many business owners need to keep in mind. If you don't identify this, the quality of work will decrease and you will not be able to get the most out of Upkeep's value.
Analytics - the measurements a person needs and uses the most are simple, but they use keyboard shortcuts to get metrics so it takes a while to get used to and master.
Price Starter: $45 per month per user (billed annually). Professional: $75 per month per user (billed annually). Business Plus: $120 per month per user (billed annually). On-demand enterprise options are available.
👉 Read More: 15 Inventory Software for Small Businesses In 2023 (Free + Paid)
EZOfficeInventory - Flexible Asset Management Software
EZOfficeInventory is a flexible asset management and maintenance solution suitable for businesses of all sizes. The software is cloud-based and you can access and use it from anywhere and at any time.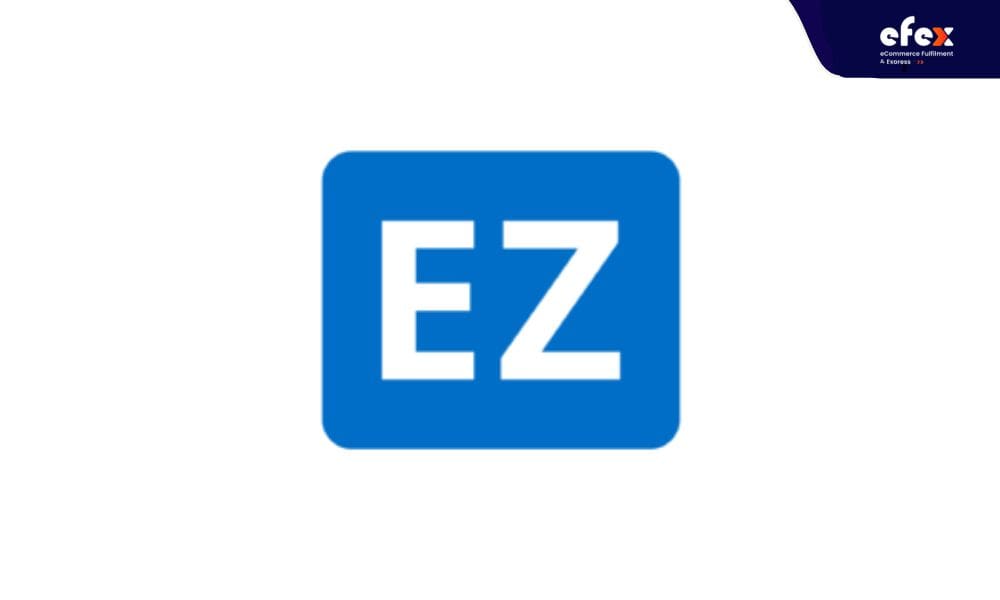 Features
EZOfficeInventory gives you the ability to track everything across departments and locations, scan barcodes with your phone, simplify item maintenance to improve performance, maintain optimal inventory levels at all times, and manage all your users and providers with a single solution
Users can track inventory levels using QR codes and barcode tags in the inventory management module
When using EZOfficeInventory, you will be provided with a mobile application with the ability to scan QR codes and barcodes.
Pros
The interface is simple and easy to use. You just need to change the needy profile like you want to modify something. Adding custom fields is useful for storing unique data.
Customization makes it more flexible to use, it won't take you long to get used to the software
Through the use of a mobile device, you can control all of your inventory, whether it's in stock or shipped
Cons
Some problems with software compatibility with your device. Some customers have come across a software package that can't fit the computer screen
Besides, the repair and upgrade have not been planned or reported specifically
Price
Essential (starting at $35)
Advanced (Beginning at $45)
Premium (prices begin at $50)
Entrepreneurship (Custom)
Save 10% on the Annual Plan All 501(c)(3) organizations are eligible for special discounts. This encompasses all non-profit organizations and educational institutions.
Shipping Easy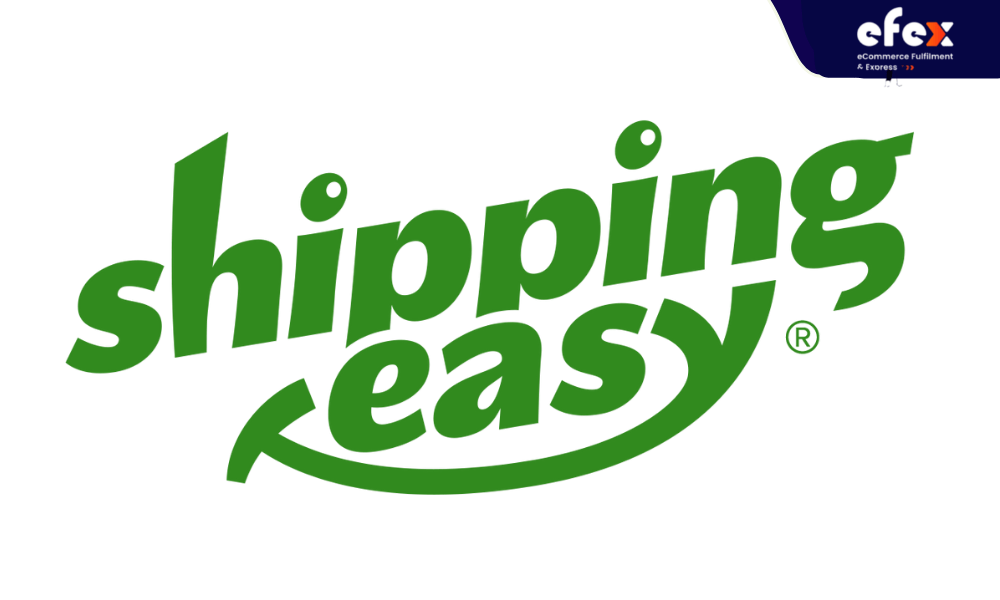 ShippingEasy is a cloud-based shipping and inventory management system for small and medium e-commerce companies.
Features
Manage orders, customizing labels, connecting with multiple merchant channels, comparing rates, and managing returns are some of the key features that the software offers
ShippingEasy can connect to FedEx and UPS accounts, as well as a wide range of other E-Commerce platforms on the market
Orders are downloaded from all sales channels, and custom shipping options, pricing, and options are automatically mapped
Pros
The interface of the software is user-friendly, helping them save time and achieve greater efficiency in shipping management
Affordable prices will help you save money and still have all the utilities you need
Fast and efficient user support is also a strong point that this software possesses
Cons
It does not support the creation of mock service providers and needs carrier integration to be used.
HTML modification and visual confirmation (conversion) of email newsletters are limited, which is very annoying, especially when one wants to use font sizes higher than "72" or build links. links between publications, to name a few.
Price
Starter - $5 per month
Basic - $29 per month
Plus - $49 every month
Select - $69 per month
Premium - $99 per month
👉 Read More: Top 10 Barcode Inventory Management Software in 2023
JobBOSS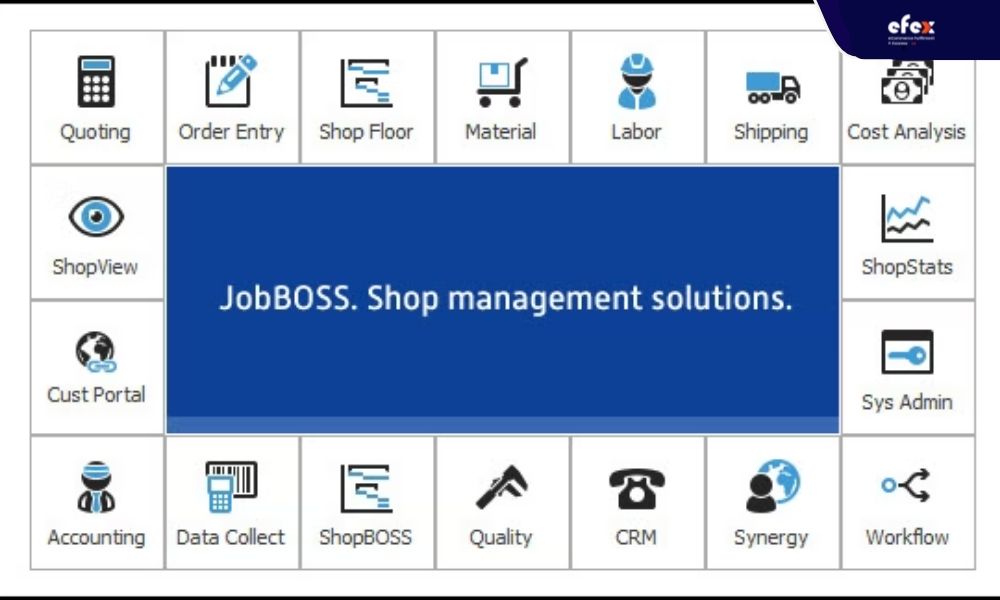 ECI Shoptech combines industry-leading technologies JobBOSS and E2 SHOP to develop JobBOSS2, the next generation in assembly-line business management.
Features
It enables rapid and precise estimates and bids, real-time data collecting and visualization, customizable scheduling, and much more!
JobBOSS2 provides accurate cost reports for materials, overhead, labor, and more. to help users create accurate bids and estimates, and users can access historical data on similar tasks for comparison
To minimize repetitive data entry, convert bids to orders with one click and automatically create work folders to allow team members to monitor projects from start to finish with real-time updates
Pros
The software is powerful and has no problems during use
The support department is always ready to solve the requirements that customers have
There are many features such as goods monitoring, and order information reporting, ... to help with the working process
Cons
There are few customization options for font style, text size, and more.
The Description field for elements has a character limit of 30, which is not enough in many cases.
The database does not have a supplier/manufacturer number field like a regular field, so you must use an alternative to make it appear on your purchase order.
Price If you are wondering how much ERP business management software costs, the short answer is that it does not have a specific number.
Lightspeed Retail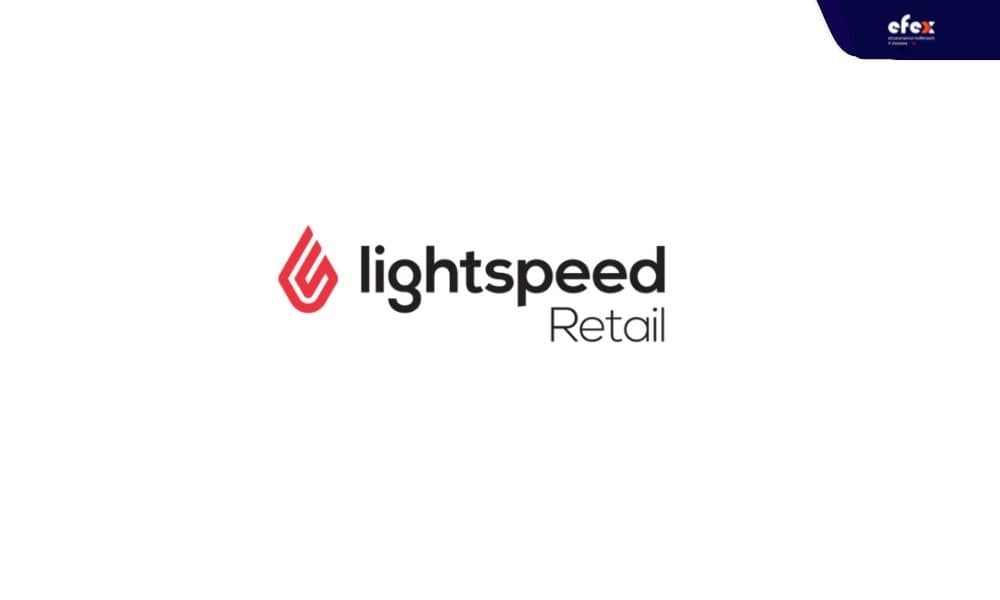 Lightspeed Retail is a cloud-based POS solution designed for merchants in the clothes, footwear, cycling, jewelry, pet, sports goods, and home décor industries.
Features
Inventory management, retail shop administration, payment processing, cash drawer control, customer profile access, and integration with POS technology such as barcode scanner or receipt printer capabilities are among the tools provided to retailers.
Lightspeed provides a completely integrated eCommerce platform that enables clients to control in-store and online inventories, have a unified customer view, and monitor multi-channel revenue figures
Pros
The analytics package is Lightspeed's most prized feature. If you're a senior manager, you can spend a considerable amount of time manually calculating your performance in Excel
Integration on POS, E-commerce, will be effective tools to support you in your work. With this technique, you can improve both sales and employee performance.
The program allows you to delete the spreadsheet and enter the data manually.
Cons
As with any other program, some bugs are being fixed at regular intervals as each update and fix is made available.
On large receipts, receipts for large printer paper are shredded, although this is not a deal-breaker.
Price
Lightspeed Retail Lean costs $79 per month (paid monthly) or $69 per month (billed annually)
Standard: $139 per month (billed) or $119 per month (billed annually)
Advanced: $239 per month (paid monthly) or $199 per month (billed annually)
Netsuite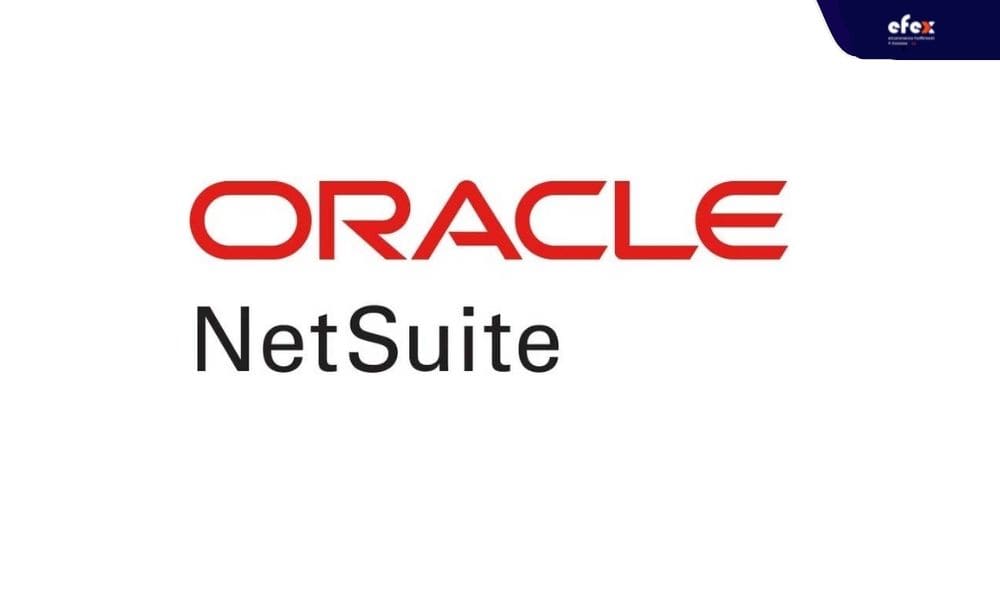 NetSuite is cloud-based accounting software that will give you a complete picture of your business's financial performance as well as cash flow analysis.
Features
Cash management, ledger, tax management, fixed asset management, and payment management are all scientifically and fully statistical software
To use the program, you do not need to install or download
Key Performance Indicators allow users to get information about accounts receivable, payable, total bank balance, and sales, and are much more useful for a business owner like you
Pros
The product is completely cloud-based and simple to use. Automatic and easy software updates. It does not require IT staff support
Our previous program is more functional and allows for easier / no-cost customization
Our ability to address many business concerns. Configurability and a single data source
Cons
It can be slow at times, seems like a bug in the implementation, but in general it feels slow
Oracle now owns it. So costs will continue to increase
Price
NetSuite does not currently publish pricing information. Please contact Oracle for information on the pricing and service packages that the software offers.
mHelpDesk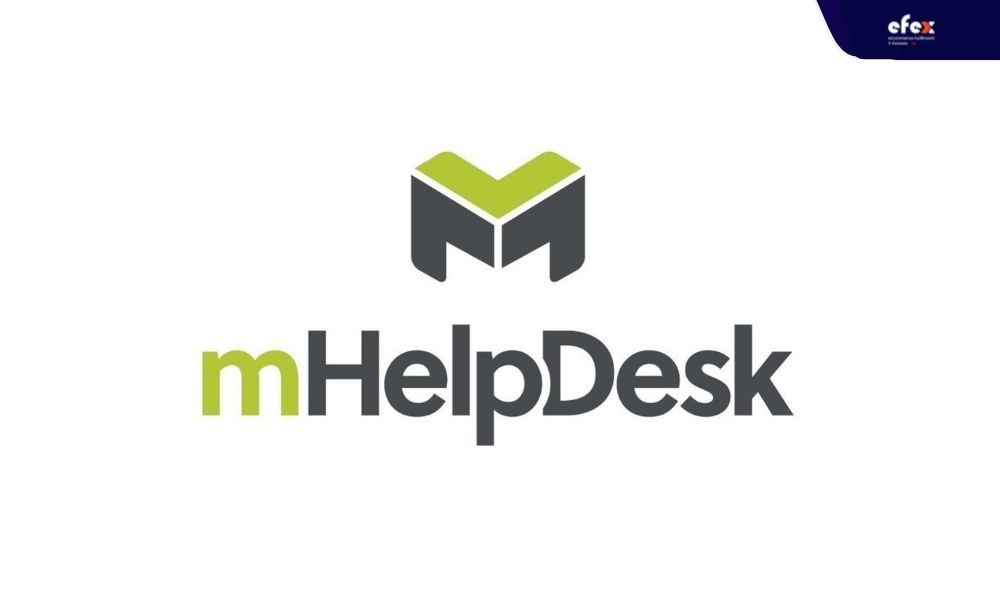 mHelpDesk is a customer support service solution that automates everything from initial customer interaction to billing. Customer management, shipping, reporting and payments are all fully provided by the device. Features
mHelpDesk includes several features to help a field service-oriented organization, including connecting bookkeepers with both QuickBooks Desktop and QuickBooks Online
It also has an offline mode, allowing technicians to use the mobile app even without an internet or phone network
mHelpDesk is available on any electronic device with an internet connection because it is completely cloud-based
Pros
The field application is really powerful, which is essential and helps a lot during use.
Admin provides a truly professional workflow experience
Your income will increase and your communication with employees has improved significantly. Cloud functionality aligns with our Disaster Response Plan
Cons
When consumers pay with a credit card, you can only set up and activate one payment method at a time
Reports are sometimes confusing or make no sense
Price
14-Day Free Trial Monthly cost is reasonable. There are no contracts. Plans with unlimited users are available.
The starting price is: $169.00 monthly
Trial period: Available
Version for free: No longer available
ShipStation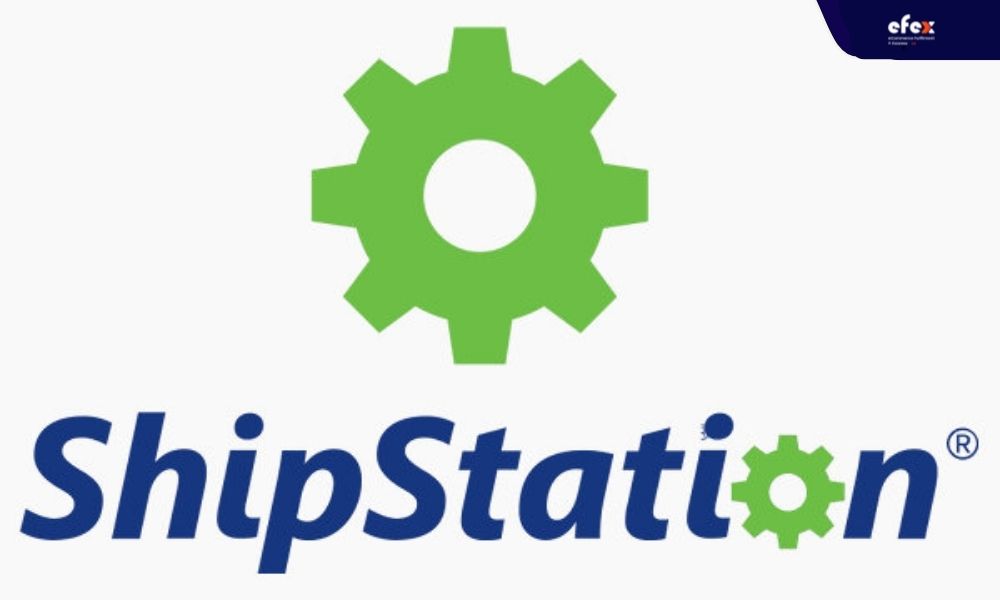 ShipStation is a multi-channel, multi-carrier shipping service developed with the role of helping internet businesses accelerate the delivery process.
Features
Bulk shipping, inventory management, and branding are all integrated with this software to speed order fulfillment
ShipStation sends detailed shipment status and tracking information to each sales channel once you produce a shipping label or submit your order to a fulfillment partner like FBA or ShipWire
Pros
It's really simple to set up, has many options to make your job easier, and offers good customer support
Orders from multiple channels can be easily tracked and dispatched. Use your own shipment account with the airlines or take advantage of Shipstation's negotiated rates
Cons
Shipstation recently required all users to use the new interface, which can be a hindrance for those who are used to the old interface.
No customer service
Price
Beginner - $9/month
Bronze - $29 per month
Silver - $49 per month
Gold - $69 per month
Platinum - $99 per month
$159/month for Enterprise
Fishbowl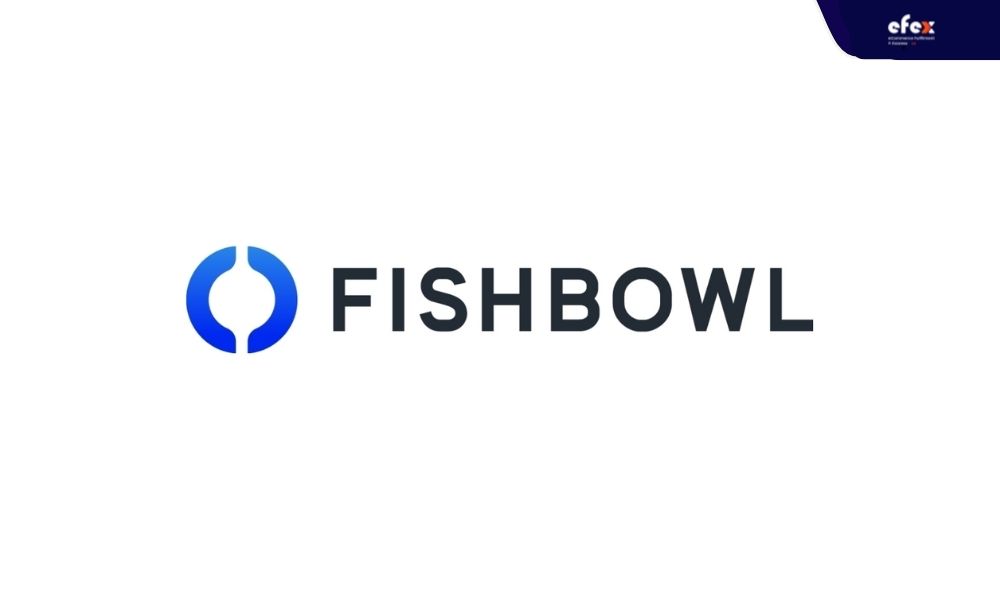 Fishbowl is a combined warehouse and production management system for small and medium businesses. Inventory control, material requirements planning (MRP), manufacturer orders, and bills of materials are all important components.
Features
The system can be installed on-premises or in the cloud
Fishbowl also includes barcode, asset management, cycle counting, raw materials management, reporting as well as automated ordering and purchasing
It provides real-time warehouse-level updates for multiple warehouses of an organization.
Pros
It can link with Shopify, eBay, Amazon shipping management systems like Shiprush, etc.
It is very simple to integrate with your production process. Buy, Invoice, Receive Materials and Work Orders efficiently, quickly sure to meet the requirements of your business.
Cons
The reports are very rudimentary and there is no supporting documentation to allow you to create your own
Point-of-sale software that is virtually useless. It has no functional support for gift cards or customer accounts.
Price
The starting price: $4,395.00 one-time payment
Trial period: Available
Version for free: No longer available
👉 Read More: Top 15 Retail Inventory Management Software in 2023
Adobe Commerce
Adobe Commerce is a cloud-based application that helps organizations manage eCommerce websites and streamlines the complete order management lifecycle.

Features
Salespeople can aggregate data from multiple sources using Adobe Commerce's business intelligence (BI) solutions to create a 360-degree view of all operations
Dashboards allow admins to track metrics like customer value, repeatability, and high-performing merchandise
Brand management, reporting, inventory tracking, design themes, data visualization, shipping, and other services are also available
Pros
The most comprehensive, powerful, and important Open Source e-commerce software available. You can totally get creative here
Magento comes with a lot of features to set up an eCommerce business in no time. The UX on the M2 is significantly better than on the M1. You can significantly limit the range of permissions granted to users
Magento claims to live up to its main promise: add items to its catalog, sell them online, and distribute them efficiently
Cons
There were some bugs discovered that should have been resolved prior to publication. Compared to other platforms, there is a slightly high technical barrier to admission
The enterprise edition does not enable hosting provider freedom, and support is limited unless we employ private developers for bespoke work.
Cin7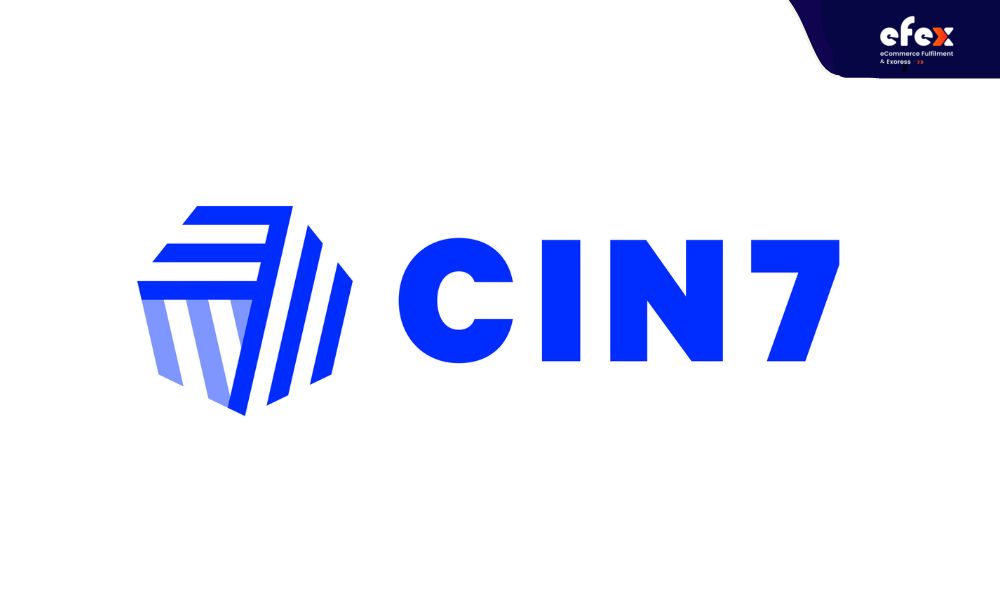 Cin7 is a retail management solution that includes e-commerce, inventory management, POS, and reporting capabilities. The solution combines inventory management, point of sale (POS), third-party logistics (3PL), and Electronic Data Interchange (EDI) into a single solution.
Features
Cin7 allows merchants to manage inventory levels across several warehouses in real-time to avoid out of stock or overcrowding
Furthermore, it allows the operator to calculate the actual cost and selling price of the items based on predefined criteria
Pros
The software was created specifically for the fashion industry. Many sizes, styles, fits and fabrics are available.
Cin7 has enabled you to consolidate and handle the majority of your business's order processing, inventory, shipping, and accounting processes on a single platform.
The reporting features are quite powerful and can be used to fulfill a wide range of sales, inventory, and regulatory reporting needs
Cons
Relatively expensive cost
CRM functions are sparse and need to be expanded. The very large number of errors and inaccuracies in the reports is of greatest concern
You may encounter many errors while using
Price
Small businesses Starting at $299.00 Per Month
Business Starting at $539.00 Per Month
Advanced Starting at $999.00 Per Month
Odoo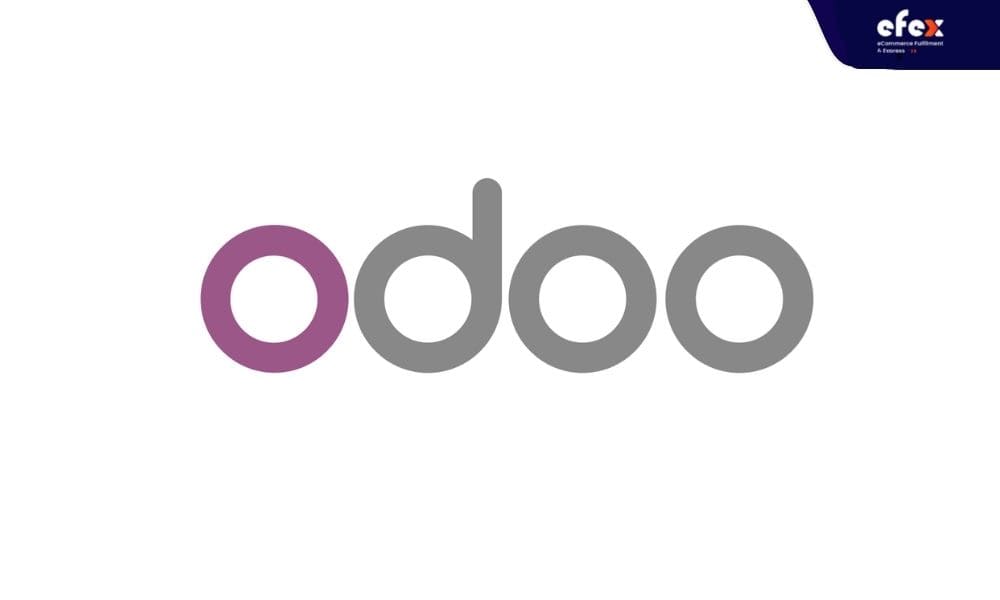 Odoo Point of Sale (POS) is a commercial application included in Odoo's integrated package. This module is accessible both online and offline and provides consistent data across retailers.
Features
Odoo's POS module is part of an open-source business module collection that also includes accounting, marketing, inventory management, and project management modules
Receipt/label printer, wireless support, customer history, automated ordering, and invoice management are all features of the POS module
Retailers can also set up loyalty programs and rewards to offer discounts and other promotional perks for their loyal consumers
Pros
A fantastic collection of linked technologies from managing inventory, CRM, sales, and supply chain that work together to maximize our operations
Odoo offers a strong UX/UI, which allows you to find your particular function faster sometimes and from the same page
Search is quick and versatile, with several combination search functions. Simple to use with the same UI design, the UI is extremely simple and not cluttered
Cons
The service is awful, particularly in the UAE, where sales staff for enterprises never respond and tickets remain open for three to four days
The second issue is that when there is a mistake in a py file, it does not always disclose the specific error
Price
Odoo Community Edition is free to use
Odoo Enterprise Edition costs $20 per user per month (billed annually) or $25 per user per month
Applications can be individually installed to meet your specific requirements
Freshservice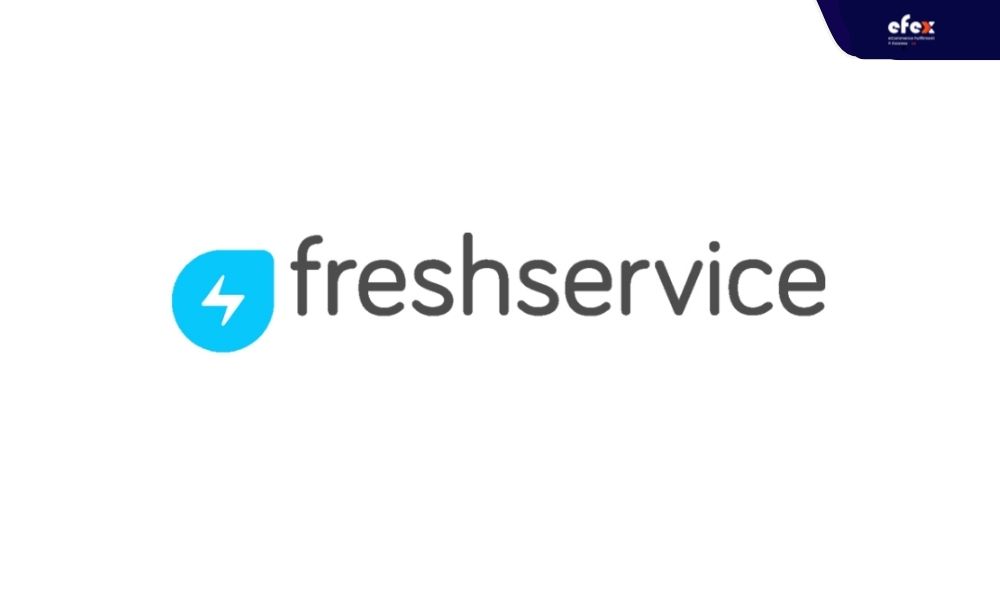 Freshservice is a cloud-based IT customer support and managed services system that helps businesses streamline their IT processes.
Features
Freshservice offers ITIL-compliant components that assist administrators in managing assets, incidents, problems, changes, and releases
The Asset Management element assists businesses in gaining control of their IT assets
Pros
Simple to use to track issues, and defects, manage assets and inventory
Your employees' productivity will increase thanks to the service portfolio and user-friendly interface. Your IT staff can reduce operations and increase productivity with customized forms and workflows
Copy the screenshot straight into the form (however, the image was rendered twice in edit mode in the previous three months due to problems.)
Cons
Workflow tickets are not reliable. Any modification to processes is not user pleasant.
When combined with other "Fresh" items, it can get a little perplexing
You may have some issues with the customer service team, get slow responses, can't resolve issues, etc
Price
No credit card is required for the 21-day free trial
Blossom: $19/month/agent (billed yearly)
Garden: $49/month/agent (billed yearly)
Estate: $79/month/agent (billed yearly)
Forest: $99/month/agent (billed yearly)
Square for Retail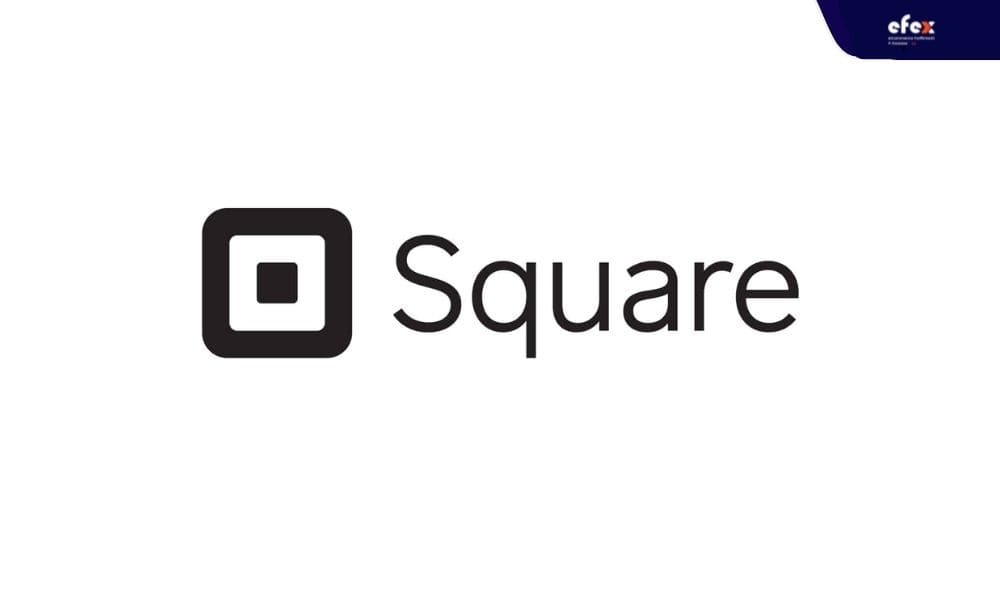 Square for Retail is a POS and commerce solution for all businesses that are cloud-based. Inventory management, reporting, and personnel management are all important components.
Features
The system has payment processing built in and interoperability with all Square devices
Users of Square for Retail may track, change, or move inventory throughout all locations The technology can send out automated low-stock warnings, allowing users to know when to prepare and send purchase requisition to vendors
Items can be found via a keyword search or by scanning barcodes
Pros
Display templates that can be customized to your desire. Integration of an inventory system to keep track of what you still have on hand
They may choose between swipe and tap. For receipts, most customers include their email addresses. I can also use the App to give discounts, incentives, and gift cards
Cons
The cost per use can be very expensive. However, all payment gateways charge a fee to use their services
Before you import your items on the website, strategically offer several sizes and/or color options. Once categories are selected, it is significantly more difficult to modify or add to them
Price The monthly cost is $60 per register. Per transaction, there is a 2.75 percent payment processing cost. A free 30-day trial is offered
Simple Consign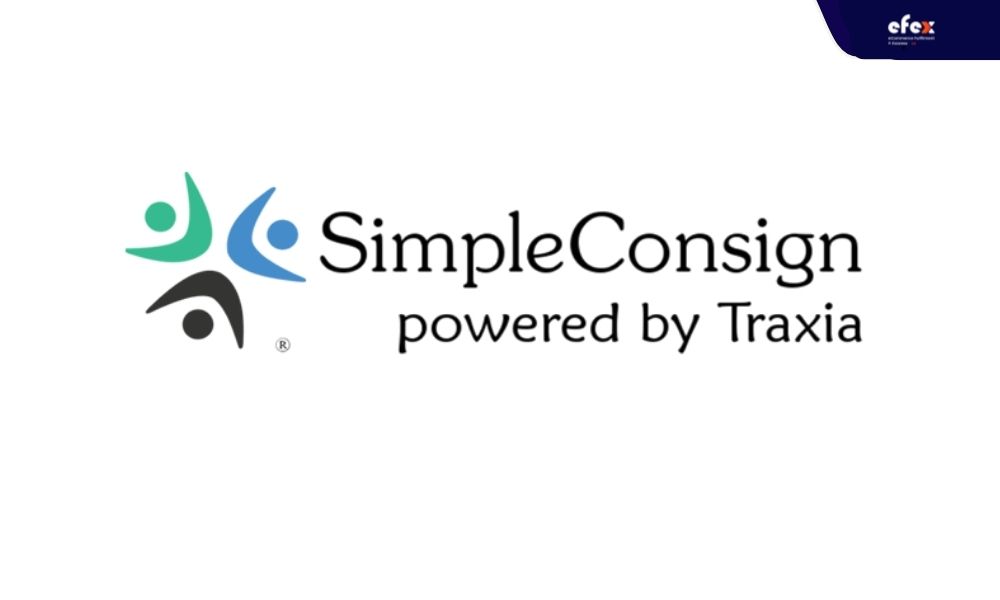 SimpleConsign by Traxia is software that will provide a web-based one-stop shop solution for retailers, resellers, consignment stores, small retail stores, art galleries, and shopping malls.
Features
There's no need to download anything and it's all included with setup, data migration, and backups
SimpleConsign can be accessed from any computer with an Internet connection
SimpleConsign offers a beginner's guide and also includes customer support included in the monthly service plan
Pros
You can work from everywhere, and keep track of every trade or change without needing to be tied to a physical location
It has excellent reporting capabilities, and I use it to construct my own custom reports
It works seamlessly with the Shopify website and has excellent assistance... with techs responding very promptly, which is critical in the retail industry
Cons
There is no Big Commerce and no eBay connection
It was very difficult for customers to pay, and the credit card machine had never worked with this program. Each card must be entered manually
Price
No credit card necessary for the 15-day free trial
SimpleConsign Basic is $129 per month per location
SimpleConsign Basic: $179 a month per location
SimpleConsign Professional costs $279 per month per location
Zoho Inventory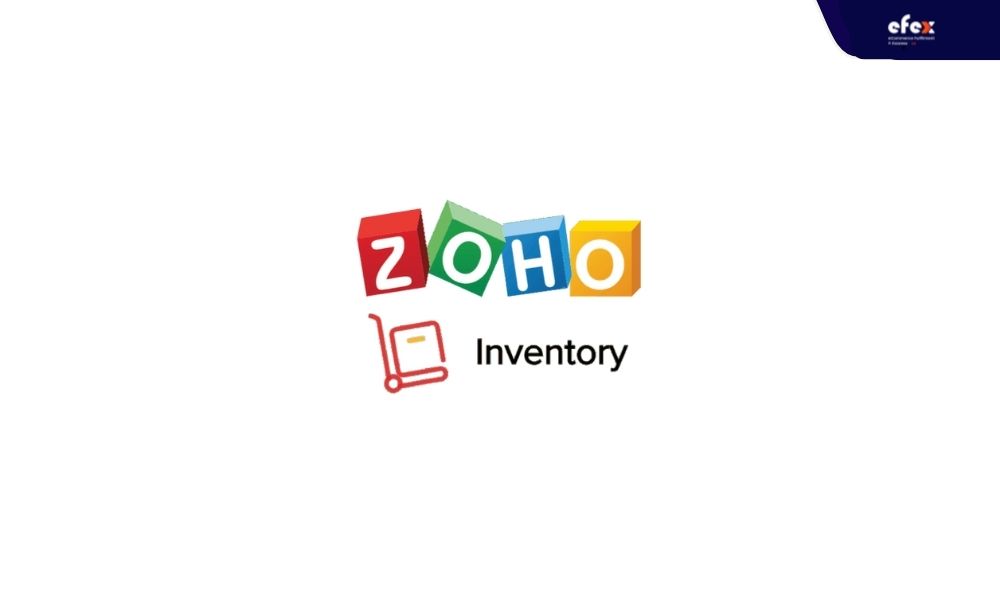 Zoho Inventory is a cloud-based inventory system for small and medium-sized organizations.
Features
It has inventory management modules like analytics and reporting, vendor-managed inventory, and shipment tracking
It includes apps for iOS and Android smartphones
Pros
The pack shape, which allows you to visualize your package, is a cool feature. It is a great comfort to be able to replicate the product
Reasonable technology at a good price, perfect for growing businesses because it's easy to upgrade
Great customer service and easy to use
Cons
Their customer service team also violates one of the most basic customer service guidelines by refusing to let you speak to a manager
If you want to switch your shopping platform from BigCommerce to Shopify, things are not going well. It is also not compatible with SKUlabs
Price
Free trial for 14 days. For up to 50 orders and 50 shipments per month, a free version is available
Standard: $59/month per organization, invoiced annually. Each month, there are 1500 orders and 1500 shipments
Professional: $99/month payable annually per organization. Each month, there are 7500 orders and 7500 shipments
Premium: $159/month payable annually per organization. Each month, there are 15000 orders and 15000 shipments
Elite: $239/month per organization, payable annually. Includes an unlimited number of orders and shipments per month.
👉 Read More: Top 15 Inventory Asset Management Software In 2022
Conclusion
With so many inventory management softwares on the market, identifying the right solution for your business can be daunting. As we've covered, options range from basic open source tools to advanced enterprise platforms with robust capabilities. But any technology is only as good as how it's implemented. More important than the software itself is choosing an experienced partner to optimize it for your workflows.
Efex offers complete inventory management through our customizable warehouse management systems (WMS) purpose-built for omnichannel success. Our solutions provide real-time visibility, automated control, and data-driven insights tailored to your operations. Trust Efex's WMS experts to evaluate your needs, seamlessly integrate proven technology, and deliver ongoing inventory optimization support.
Don't just install software - let Efex actively manage your inventory. Contact us today to experience the power of a true inventory management partner.