Manufacturing overhead costs typically include equipment depreciation, wages and salaries paid to factory staff, and electricity used to run the equipment. There is no doubt that manufacturing overhead costs is one of the key financial factors that any manufacturer has to consider and record during a specific period of time. With that in mind, we've created this post to give you some useful information about manufacturing overhead journal entry as well as its example for better understanding.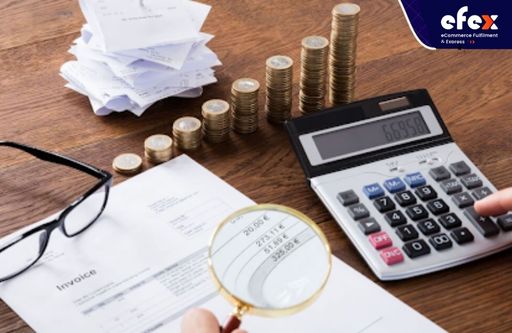 What does Manufacturing Overhead Journal Entry mean?
Manufacturing overhead is a cost relating to the entire production activity but can't be charged directly to single operations under work order costing.
👉 Read More: What Is Manufacturing Overhead? Formula And Example
👉 Read More: What is part period balancing? Method and Example
👉 Read More: What Is Configure To Order? Example And Benefits
Similarly, the manufacturing overhead journal entry begins when the corporation first allocates all indirect production costs to the overhead before shifting to the work in the process of the individual task. When a corporation needs to allocate indirect manufacturing overhead costs to work in process of a certain project, it must do so using the overhead rates.
The Process of Manufacturing overhead journal entry
Assign indirect expenses to overhead
When attributing indirect expenses to overhead, the business can create the manufacturing overhead journal entry by crediting the indirect production expenses and debiting the manufacturing overhead account.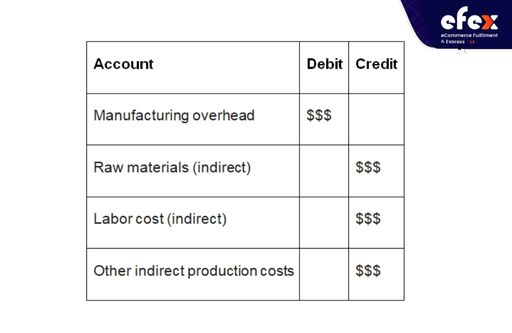 Raw materials, as well as labor costs, are only included in this journal entry as indirect costs because direct costs can be ascribed to the work in process of the individual task directly. Utilities, depreciation, insurance, repairs and maintenance, property tax, and so on are examples of indirect production costs.
Assign overhead expenses to work progress
Following the determination of the specified overhead rate, the corporation can make the following journal entry to allocate the overhead expenses to work in the process for a specific task: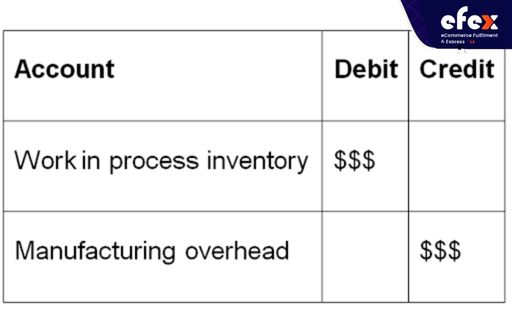 Example of Manufacturing overhead journal entry process
Despite the fact that you have observed how the costing system for jobs uses both T-accounts & job cost sheets, you must understand how all these transactions are tracked in the firm's general ledger. Now let's take a look at an example of Journal Entries to indirect expenses into work in process below! Dinosaur Vinyl takes account of its inventory as well as purchases more to keep available for requests from the production area. The purchases remain in the inventories of raw materials until they are allocated to a specific task, and this inventory is now not connected to any specific job. To finish the Macs & Cheese billboard, for instance, Dinosaur Vinyl spent an extra $10,000 on vinyl plus $500 on black ink. The entry is as follows if the purchase is done on account: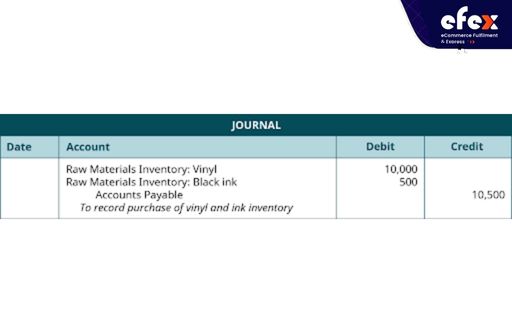 The project supervisor filed a materials purchase requisition for $300 for vinyl, $60 for red ink, $100 for black ink, and $60 for gold ink for the process of production for job MAC001. $120 for grommets plus $60 for finishing wood were ordered for Job MAC001's finishing process. The entry to record these activities is as follows: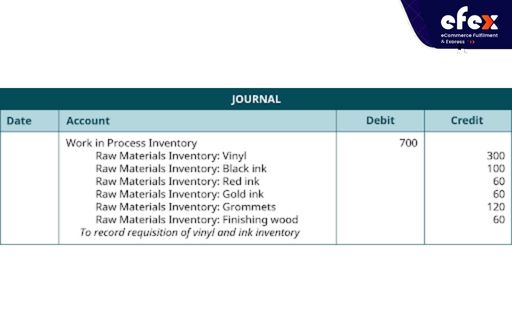 Once the manufacturing department staff have finished their part of the task, they transmit it to the finishing or assembly department. The direct expense of factory labor comprises the employees' direct compensation as well as all additional payroll costs related to that labor. Salaries, as well as payroll taxes or fringe benefits directly related to all those wages, are typically included. The accounting system must keep track of both the labor and other expenses associated with a certain job. Such records are often preserved in a time ticket that employees submit on a daily basis. On April 10, the following entry is made to record the labor timesheet totaling $30 for Job MAC001: [caption id="attachment_16824" align="aligncenter" width="512"]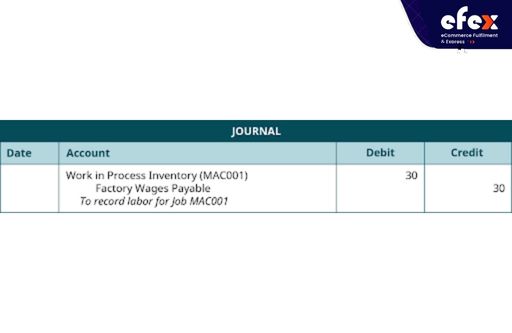 Job MAC001 is done in two hours by assembly employees in the finishing or assembly department. The labor is documented as follows: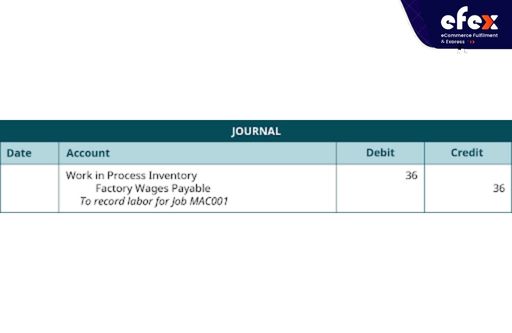 There is a materials requisition form for indirect materials as well, but the expenses are documented differently. They are first transferred to manufacturing overhead before being assigned to work in progress. The indirect material is recorded by debiting production overhead and crediting raw materials inventory. Time tickets are also used to keep track of indirect labor records, which are not immediately traceable to a particular job. The distinction between direct and indirect labor is that indirect work records a debit to manufacturing overhead whereas direct labor records a credit to manufacturing wages payable. The time tickets for Dinosaur Vinyl show that $4,000 of indirect labor expenses were incurred throughout the period. The entry is as follows: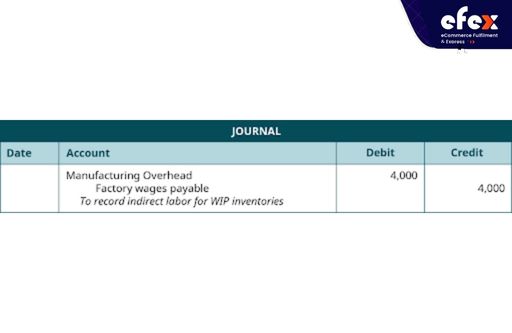 Dinosaur Vinyl also keeps track of the actual overhead. $21,000 in manufacturing overhead expenses were incurred. The expense entry increases the value of overhead of the manufacturing overhead account. The entry is as follows: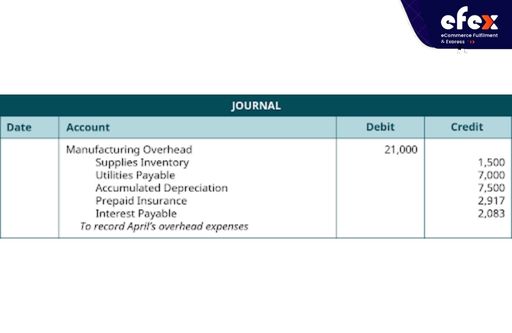 The cost of overhead for Job MAC001 is $165. The journal entry for Job MAC001 to reflect the manufacturing overhead is: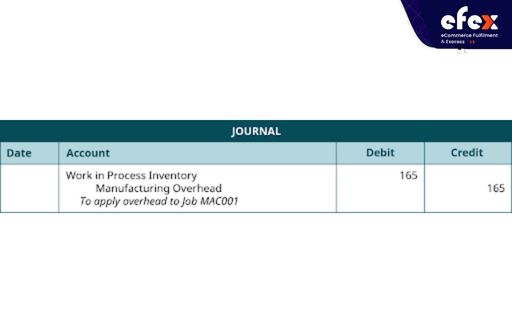 👉 Read More: Order Management System: Definition, Process And Value
👉 Read More: Order Management System For Ecommerce: Definition, Key Effect, Benefit
Conclusion
Manufacturing overhead is an important aspect of running a business. Tracking these costs and adhering to a correct budget will help you establish how smoothly your company is performing and can assist you in lowering future overhead costs.