Inventory management in manufacturing and retail has become more complex today. In the past, companies tracked their inventory by manually entering it. This method works well when there are fewer components to count and fewer options at the checkout.
However, when the business becomes more complex, the more data entry takes time and causes a lot of confusion. Since then, in 1960, Japanese businesses have used the bar that employees can scan to make work more convenient.
QR code has now become very popular in production and business because of the convenience it brings. If you are a business owner, understanding the meaning of QR code inventory management and applying it to managing inventory effectively will help your business grow.
Is it permissible to use QR codes for inventory
Yes! QR codes will be a useful technology in inventory management when. Because QR codes are a more modern version of barcodes that can hold more data and information in several formats, which is why they are much more commonly used in manufacturing and warehousing systems - handling enormous volumes of items.
Furthermore, the information generated in the QR code is configurable, editable, and gives you access to limitless amounts of data. A QR code can contain 4,000 alphanumeric characters or about 7000 integers. The storage capacity of a QR code is significantly more than its predecessor, a 20-character one-dimensional barcode. You'll have faster, better inventory management data.
- Read More: Order Management System: Definition, Process And Value
- Read More: Order management system for Ecommerce: Definition, Key Effect, Benefit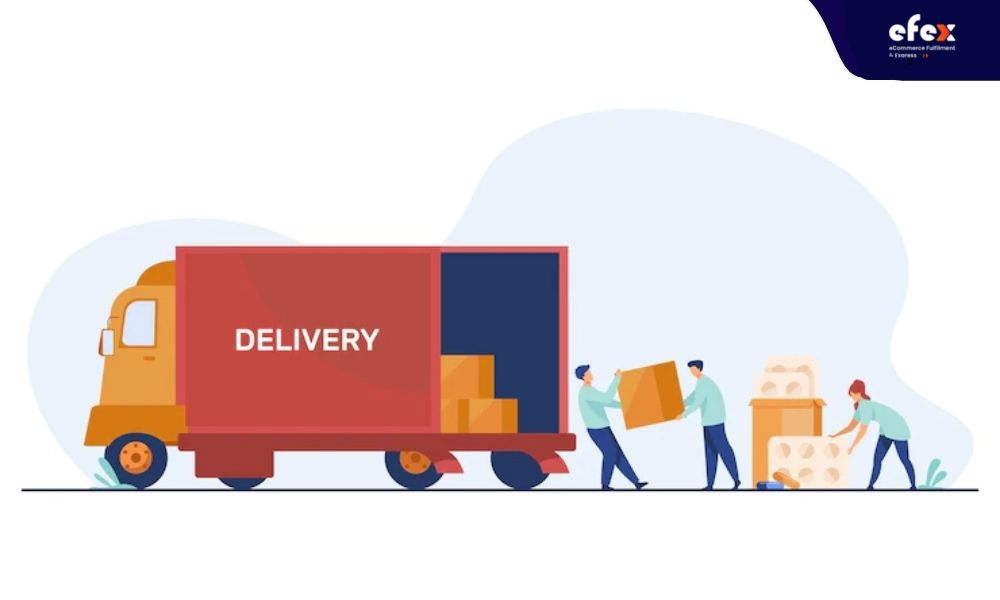 How does the QR code system work in your inventory management system?
This form allows scanners to read codes both horizontally and vertically, a simple change that improves inventory management and checkout times. The fragmented design of the QR code improves the data storage capacity. A QR code can contain nearly 4,000 characters so it will be a huge database to store information. The code when scanned will provide information about the product such as image, origin, features, etc. Employees and customers can get important information about ingredients or products in front of them. Thereby increasing the prestige of the product as well as promoting purchasing power.
What are the benefits of using QR codes in inventory management systems?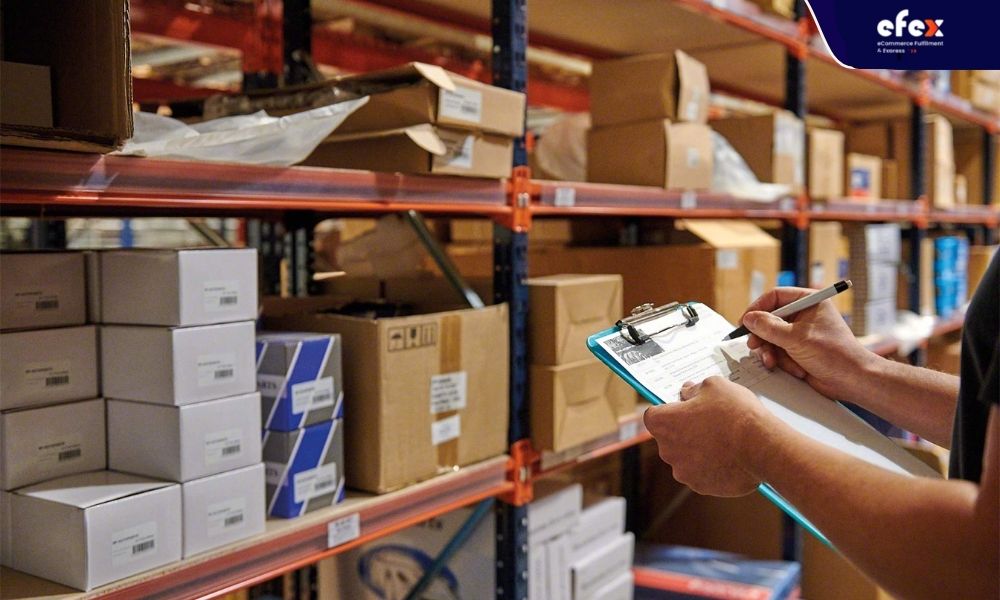 As mentioned above, the fact that QR was created with the aim of making business management faster and more transparent. At the same time, the application of QR in inventory management is also advisable for the following reasons:
Smartphones are capable of reading QR Codes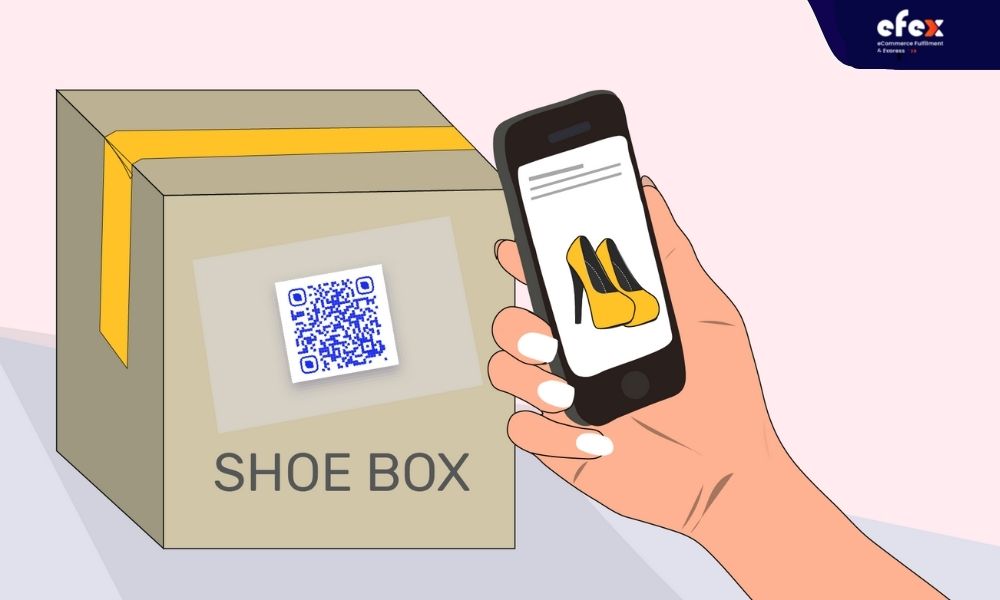 Because of the ability of QR codes to display information on electronic devices such as phones, it is very convenient for customers and your business to use. You and your staff can quickly take your phone out of your pocket to track your inventory, as well as check your inventory items.
No need to buy large scanning equipment
You don't need to buy expensive, cumbersome scanners. QR code is friendly and easy to use with smartphones. When people scan a QR code with their smartphone device, they can access product information quickly. That great feature will help increase the quality of work and improve the customer buying experience.
Show more information
QR codes can contain thousands of times more information than scanned barcodes. QR Codes provide various solutions and generate specific QR codes based on their purpose and application. QR codes for inventory management systems can result in many types of inventory, such as PDF files, text files, inventory images or videos, and more. Furthermore, you can paste the company's QR code on the shipping carton to indicate the item's category. It is very useful for warehouses dealing with many different carriers.
QR codes provide a built-in error correction mechanism
QR codes are less susceptible to damage, which means that even if the QR code is somewhat worn, it will still work. Therefore, it is an important component in the transportation and distribution of goods around the world. This effect stems from the square shape of QR code elements (pixels), which aggregate into duplicates.
Unlike barcodes, products cannot withstand varying shipping and weather conditions, and even if the QR code is damaged, it maintains a high scannability rate thanks to its enhanced error correction capabilities.
Editability of QR codes
Dynamic QR is a type of code that is used by many people because of its ability to allow users to edit and update information about where the QR code redirects to at any time of the day. An inventory management system based on printed QR codes can create a lot of errors because it can be produced in large quantities.
You may update the content of your QR code with dynamic QR codes. You can, for example, reroute a video file that is meant to be a PDF or Word file. All of this without the need to reprint your QR codes! This can be useful if something goes wrong. Furthermore, you will be able to follow the results from your scans in real-time!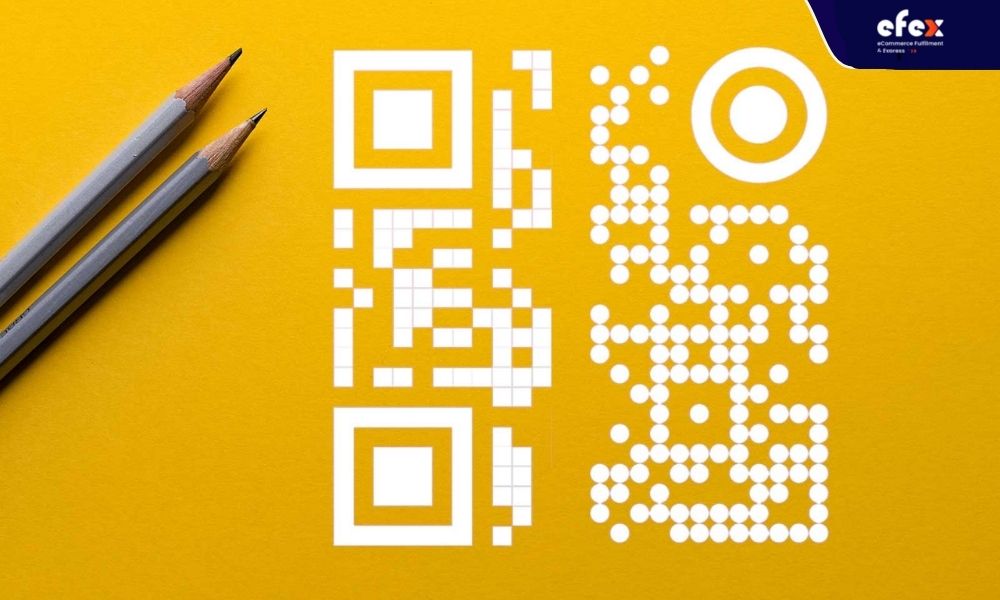 QR code's ability to work anywhere
When performing inventory management operations, such as in large warehouses. The physical connection of the barcode scanner to the computer will be relatively difficult and troublesome. This will disrupt the work of employees, affecting work productivity. QR codes, on the other hand, are easily accessible via mobile phones and can be used in any area. Furthermore, using a mobile phone with a QR Code, you can track the inventory status anytime and anywhere.
Tracking Data
This is often the reason that many businesses use QR codes. With QR code, you can track goods in stock, the location of goods (area/city/country). You will have the most detailed information instantly, anywhere, or at any time without waiting for anything. Thereby avoiding errors in work or creating more transparency at work.
Simple to integrate into existing product inventory systems
All of the above criteria have a cumulative effect that makes it easier to integrate with the QR code's product inventory system. Most of the inventory management software on the market already supports QR codes; all you need is to create them and integrate the software. With so many free QR code generator alternatives, you can explore and choose the best QR Code Generator to improve your inventory process.
Bulk QR code generation
With huge code generation capabilities, you can also batch generate vCard QR codes, and URLs with login info, text, and numbers using the TIGER QR code generator! You don't need to produce separate QR codes for these 5 solutions if you use a bulk QR code solution! This is very convenient in management as well as saves you time because you do not have to create a lot of code.
QR codes help to expedite the inventory process
Keeping an accurate and precise inventory can require hundreds of workers to labor each week. A QR-based inventory management system can reduce the amount of time spent on data entry while also improving the quality of the records in question. Furthermore, your workers may devote their time to other administrative activities such as fulfilling client orders or revising budget needs.
How do you create QR code inventory management?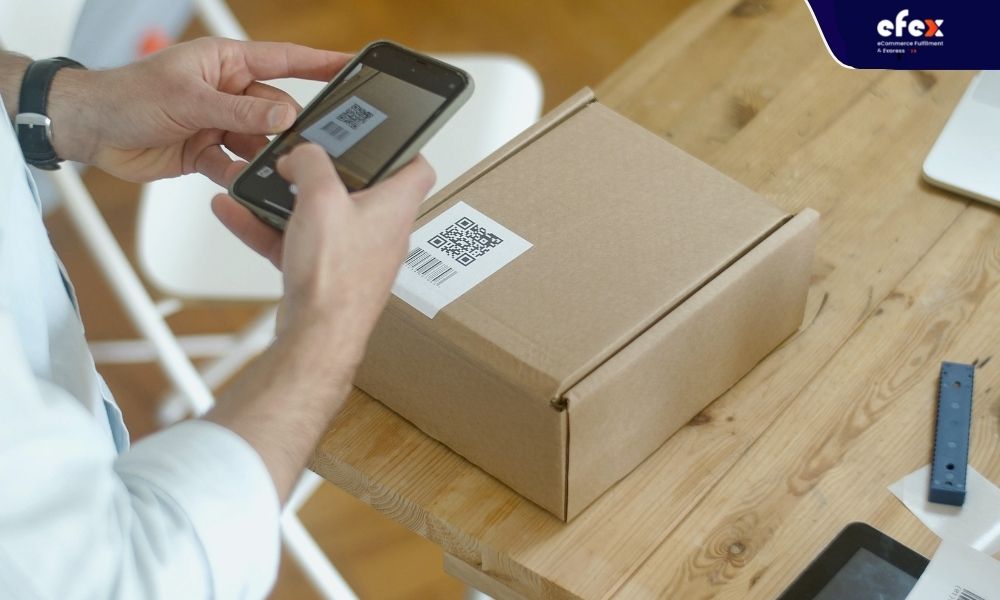 Generating a QR code for inventory is a simple task that doesn't take too long to do. But that only happens when you know the steps mentioned below.
Choose the sort of content you want to promote
To get started, choose your preferred QR code generator. You can refer elsewhere for inspiration for your future QR. Select the type of document you want your QR code to be seen by users when scanning. You should use QR codes related to your field of work and they should also be easy to remember and understand.
Fill out the form that appears with your information
Once you've selected the type of material you want to promote with your QR code, you'll receive a form to fill out with your campaign information. For example, if you want to store contact information with your QR code, you will be provided with fields where you can enter your message, email address, and subject. Simply input the URL in the form provided below to bookmark a link to a certain website:
Consider using a dynamic QR code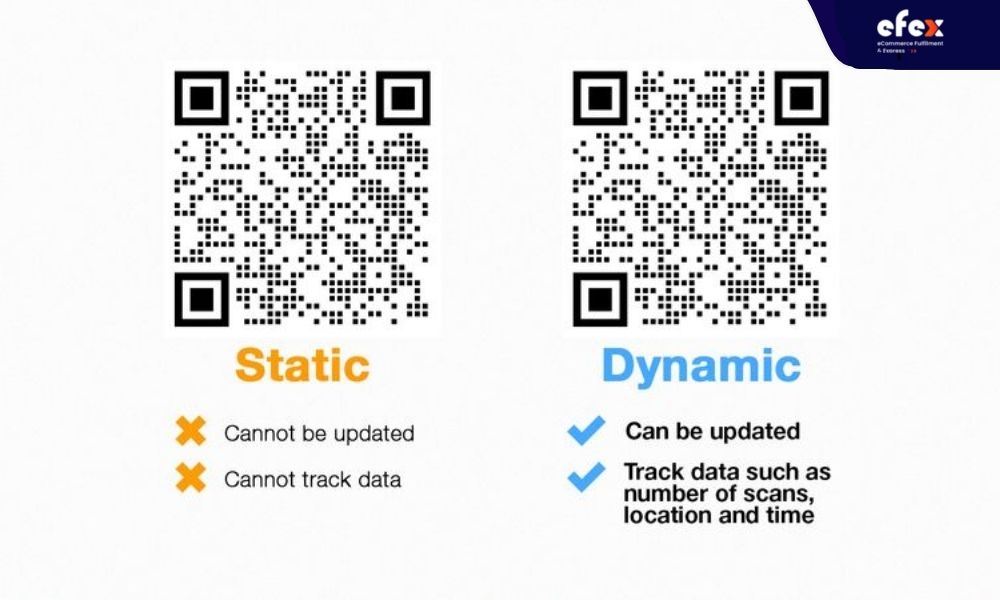 An important drawback of QR code generation is that it does not assist you in modifying the information it contains once it has been printed. However, using dynamic QR codes, you can change this information easily. You can scan the QR code and open a form where the expression can be edited, you can check and control the data that you can access when they have scanned the code in their own way Access to free members for QR code generation.
Generate your QR code inventory management to be unique
Customizing QR code styles to meet your business is the most enjoyable aspect of creating them. You can make your QR code unique by making its color, and shape like your business logo. Note: not all QR code generators have this design option. QR code generators will impose certain limitations depending on the type of QR code you are designing. You can further personalize your QR code by adding a logo, adding social features, or changing the colors according to the nature of your business.
👉 Read More: How to Create a Barcode Inventory in Excel
👉 Read More: How To Manage Inventory With Excel?
Check to see if the QR code scans
Remember to verify that the QR code scans correctly and use two or more QR readers. Google Goggles will do the software you should try when starting out, a free program that captures images and then notifies you of the link or object it "reads". The QR Code Reader app is also another great choice. It can automatically send you anything it scans. Most new generation smartphones have QR code scanning built-in, so check if your code is viewable there.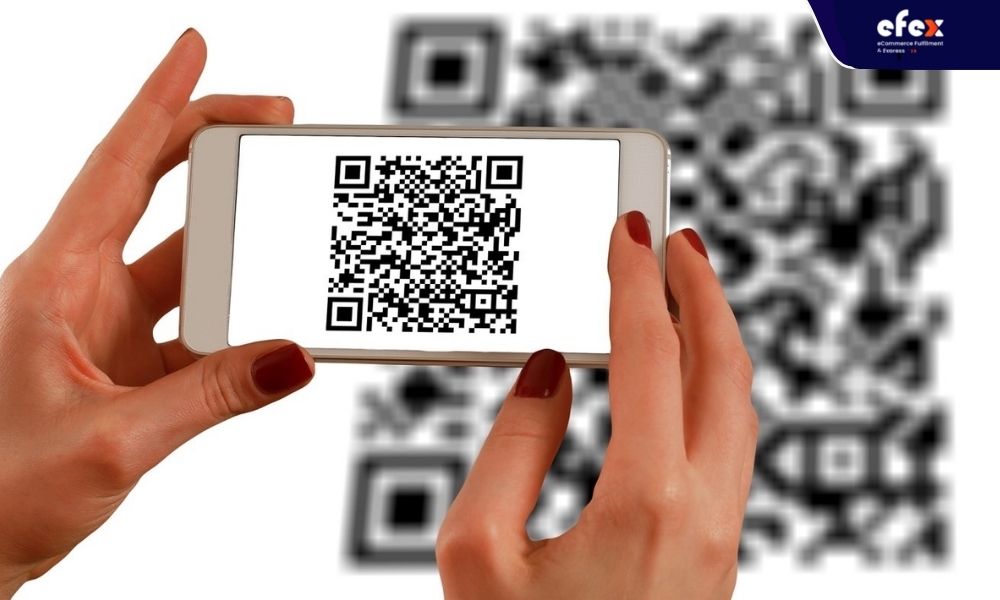 Distribute and share the QR code
A QR code can't do its function until people notice it. As a result, make sure you devise a strategy for disseminating the code. This might involve showing it in print advertisements, on apparel, or in actual areas where people can scan it with their phones.
Monitor and evaluate the performance
Track any documents or campaigns that use QR codes, just like any other marketing campaign, to check if they really work. How many people access a unique code? Can't the consumer redeem the coupon even after scanning the code? Or do they have no need to scan QR codes? Knowing the above information can help you adjust and troubleshoot if QR codes are performing poorly so they work better and more efficiently. It will also improve the customer's buying experience so that they will return to use the service next time. You should include the UTM code snippet on your URLs to help track effectiveness — this is especially crucial if you do more in-depth reporting on your business campaigns or use marketing analytics.
👉 Read More: How To Create Inventory Management System In Excel [Pre-made Template]
👉 Read More: QR Code Inventory Management in Excel: A Complete Guide To Create
Conclusion
Did you know that QR code inventory management was originally designed for inventory? Japanese engineers created QR codes in the early 1990s to meet the needs of retailers for their ability to store more inventory tracking data than barcodes could provide. So, while QR codes are well known for providing quick access to a web page, their origin actually lies in inventory. Therefore, the use of QR in inventory management is a very effective measure. You should take the time to learn and choose a reasonable QR code to improve the quality of your business. Hope you have a good time with Efex.