Have you ever wondered what those black and white lines on store labels mean? Barcodes are what you're looking for. Barcodes are graphical lines that convey numbers and text in a unique way. To generate data, these virtual data are scanned with barcode scanners and sent directly to the manufacturers' computers. If you want to make a technical shift in your company, here is a list of the top 10 best barcode inventory management software in 2023.
What is Barcode?
Barcode scanning software is a computer-assisted system for creating barcodes and keeping track of assets and items. When a product contains a barcode, it is scanned using the best barcode software available, which is synced with your mobile device. Barcode software is a cutting-edge technology that has surpassed the manual inventory management method. Manufacturing companies have discovered that barcoding software is a scalable, effective, and innovative way to boost production and efficiency.
QuickBooks Desktop Enterprise - Popular Barcode Inventory Management Software
QuickBooks Enterprise (Up to 40% Off) is an end-to-end accounting solution that scales with your company. It has all of the capabilities your company requires while remaining simple to use. At a fraction of the expense, you can arrange your books, manage inventory, track sales, and even administer payroll.
When compared to comparable alternatives, QuickBooks Enterprise saves you hundreds of dollars each year. It's powerful and adaptable, and it's available in a variety of versions to meet your individual requirements. Today is your chance to take a free test drive.
- Read More: Order Management System: Definition, Process And Value
- Read More: Order management system for Ecommerce: Definition, Key Effect, Benefit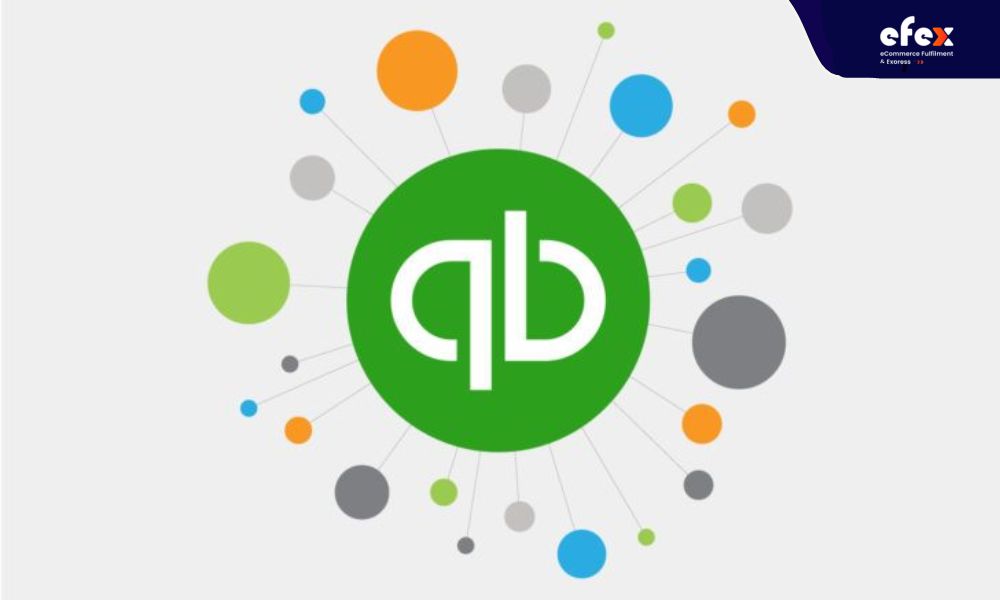 Pricing:
30 Days Free Trial
1275$ User/Year
Features:
Accounting Integration
Backorder Management
Aging Tracking
Barcoding/RFID
Cash Management
Pros:
Quickbooks is user-friendly, integrates with a variety of different software, is well-known among accountants, is reasonably priced, and simple to use.
Simple integration with other software/applications makes invoicing simple and powerful depending on your setup.
It provides exceptional technical support (on-premise, calls, emails, and, shockingly, remote support), as well as comprehensive documentation and online assistance/Forums.
Cons:
Their phone help is ineffective, and they occasionally refuse to assist by phone, forcing them to shift to an online version that allows for quick live bookkeeping.
The cost has been rising steadily over time.
Less automatic than the online version, which takes longer.
Asset Panda
Asset Panda is a robust inventory tracking application for the cloud and mobile devices. Throughout the life cycle of their inventory, we assist people in tracking, managing, and supporting it. Our software is tailored to our client's needs, is secure, and takes advantage of the mobile devices that your staff already own. Get started with a free guided demo today!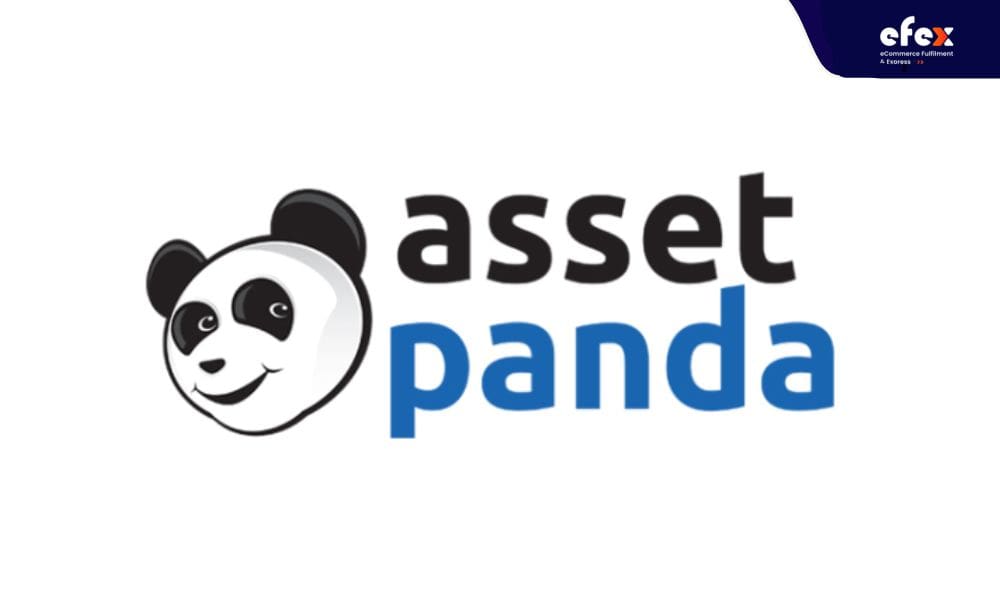 Pricing: Not provided by the vendor
Features:
Activity Tracking
Audit Management
Barcoding/RFID
Check-in/Check-out
Asset Library
Pros:
The user interface is simple and straightforward. Very dependable system that can be used both online and on mobile devices.
You may track asset deployment, warranty information, and depreciation using custom fields.
It appeals to me since it allows you to personalize it in a flexible and practical manner, allowing corporate personnel to manage their own assets
Cons:
Too quick session timeouts have been a concern.
Because it's more of a tracking tool, it's not straightforward for monthly accounting input.
More complicated searches are currently unavailable in List View.
👉 Read More: Top 10 Wholesale Inventory Management Software in 2023
EZOfficeInventory
With simple, cloud-based IT Asset Management software, you can manage the whole IT asset lifecycle for your remote workforce. By tracking all hardware, including Windows/Mac devices as well as software, you can reduce downtime, assure software license compliance, and speed up troubleshooting. With full asset management, purchase orders, maintenance, and utilization optimization, you can keep a complete picture of your IT landscape. Integrates seamlessly with Zendesk, Jira helpdesks, SCCM, JAMF, and many other systems.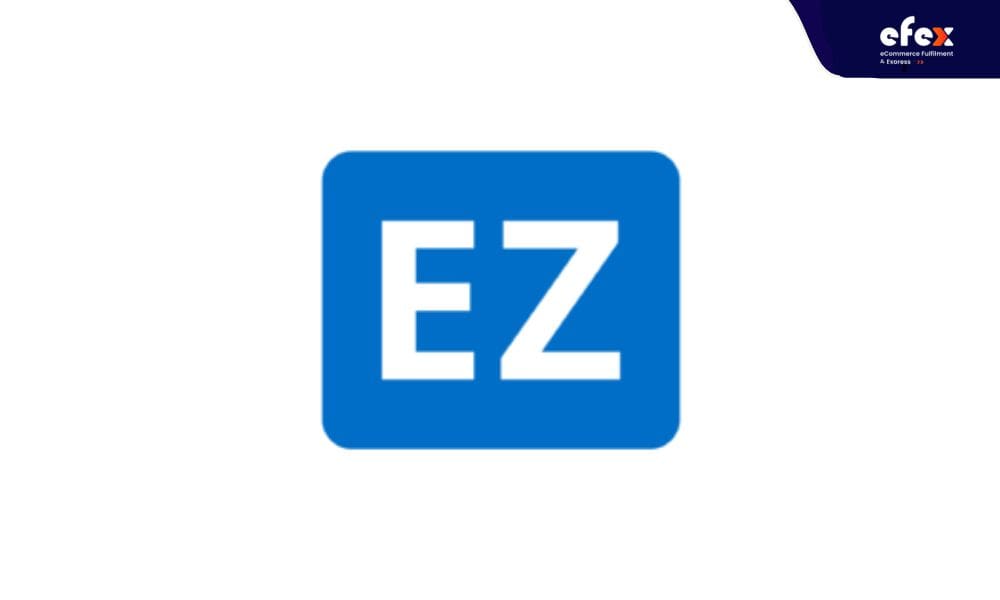 Pricing:
Essential (Starting at $35)
Advanced (Starting at $45)
Premium (Starting at $50)
Enterprise (Custom) Save 10% on Annual Plan
We offer special discounts for all 501(c)(3) organizations. This includes all Non Profit and Educational Institutions.
Features:
Accounting Integration
Asset Tracking
Availability Management
Barcoding/RFID
Calibration Management
Pros:
Can connect a scanner to make the check-in/check-out process quicker.
The simplicity of use and accessibility. It is exportable and simple to manufacture.
For enhanced protection, the entire team may log in using their own credentials.
We can track and report on where all items are at any moment if someone need a piece of equipment.
Cons:
I wish it were a little easier to reserve goods; the procedure is a little convoluted, and we've had to rely on screenshots and calendar holds to get things done.
This does not produce a QR code automatically.
Lightspeed Retail
The retail digital package can save you up to $1,000. Inventory management, personnel management, sales reporting, and accounting are all centralized with this cloud-based POS across all locations and channels.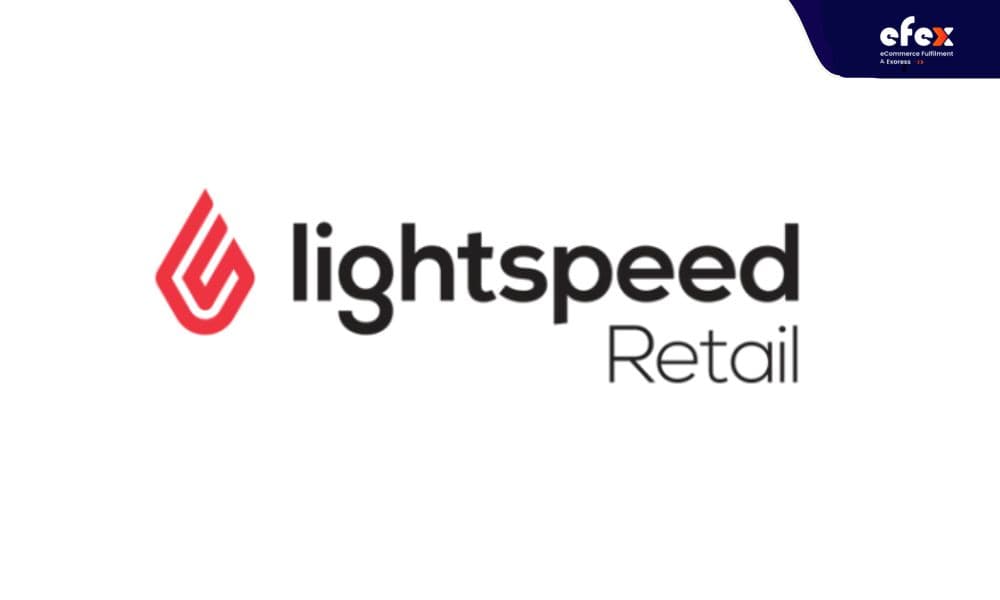 Pricing: Lightspeed Retail offers 4 options:
Lean: $79 per month (billed monthly) or $69 per month (billed annually)
Standard: $139 per month (billed monthly) or $119 per month (billed annually)
Advanced: $239 per month (billed monthly) or $199 per month (billed annually)
Enterprise: contact Lightspeed directly
Features:
Accounting
Customer Management
Barcoding/RFID
eCommerce Management
Cataloging/Categorization
Pros:
Inventory is straightforward in terms of creating goods and adding stock, either individually or by purchase order.
Lightspeed's cloud-based architecture appeals to me. This enables us to be mobile and access information from any location with an internet connection.
Cons:
Instead of one all-encompassing inventory, it would be excellent to designate items to either side of the store. I presently do it manually in Excel (for example, bike store vs tri shop).
You can only plan sales for one week at a time or leave them on all the time. As an example, there is no way to schedule it for every Wednesday of the year.
There are more complications between the POS and the card processors than I'd like. It's normally resolved after a few hours, although it happens more frequently than other POSs we've experienced.
👉 Read More: Top 10 Vendor Inventory Management Software in 2022
NetSuite
NetSuite is an all-in-one cloud business management solution that automates essential activities and provides real-time visibility into operational and financial performance for over 29,000 businesses. NetSuite provides enterprises with a single, integrated suite of apps for managing accounting, inventory management, order processing, supply chain, production, and warehouse operations.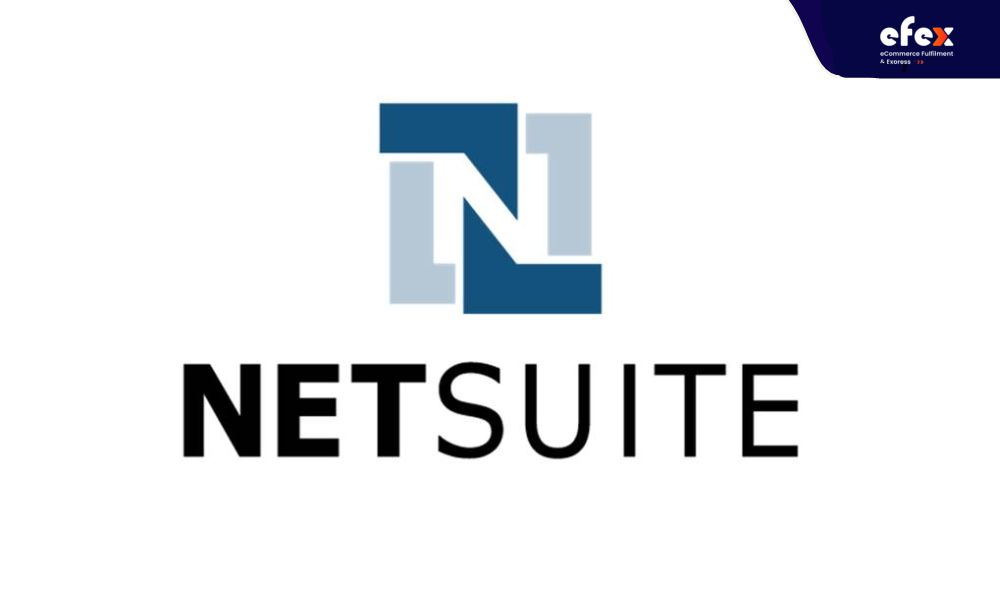 Pricing: On request, pricing is available. Starting from $499.00 /month
Features:
"What If" Scenarios
Accounting
Agile Methodologies
Automated Scheduling
Barcode / Ticket Scanning
Pros:
We may customize the system to meet our specific needs and adjust as requirements evolve.
NetSuite is extremely searchable, and administrators may simply adjust permissions and responsibilities.
The fact that the system is hosted on the cloud makes maintenance and support much easier.
You may use javascript to totally automate and apply business logic to a variety of business processes
Cons:
The smartphone experience is poor; a proper browser is recommended (app is more forward facing rather than back end processing).
It is really difficult to maintain, and the setup takes a long time.
The software might appear drab and outdated in comparison to comparable ERP or CRM applications.
Fishbowl
Fishbowl is a manufacturing and warehousing management system for small and medium-sized organizations. Inventory management, material requirements planning (MRP), job shop floor control, work order administration, manufacturer orders and bills of materials, barcoding, and much more are among the key features. The application can be installed on-premises or in the cloud.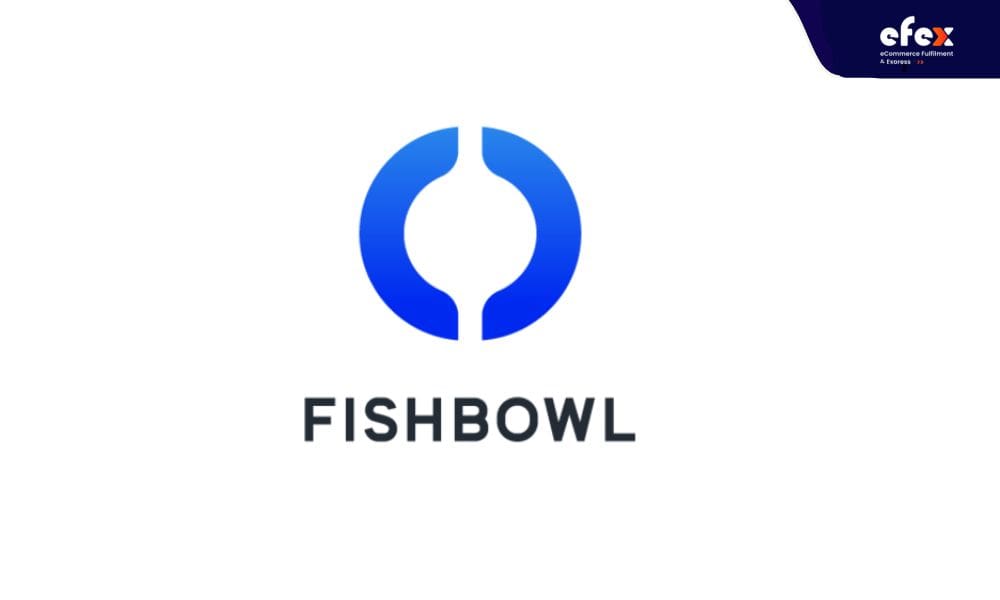 Pricing:
For price information, please contact Fishbowl.
Starting at $4395.00 one-time
Fishbowl offers a free trial.
Pros:
Fishbowl was simple to set up and offers good connectivity with QuickBooks and a variety of shipping firms.
The customer support and onboarding staff have been outstanding.
We may also keep track of the waste weights of our items, as well as other materials such as boxes and bags.
Fishbowl can also generate a variety of reports and connect to Quickbooks, which is beneficial to our accounting department.
Cons:
The steps might feel repetitive at times. Some procedures need many clicks.
haven't worked out how to cancel shipments that are sent by mistake, and because we have numerous employees in the system, it may be tiresome to check what others have done to avoid duplication of effort.
Cin7
Cin7 is a highly adjustable inventory and order management system for scaling product sellers, whether your organization is ready for growth or suffering with operations. Cin7 is the only system that can meet your unique operational needs as easily and affordably as Cin7. Cin7 is designed to manage complicated combinations of B2B and D2C sales channels, warehouses, 3PLs, and EDI connections, with over 700 connectors. Our team will create and implement the most effective solution for your company.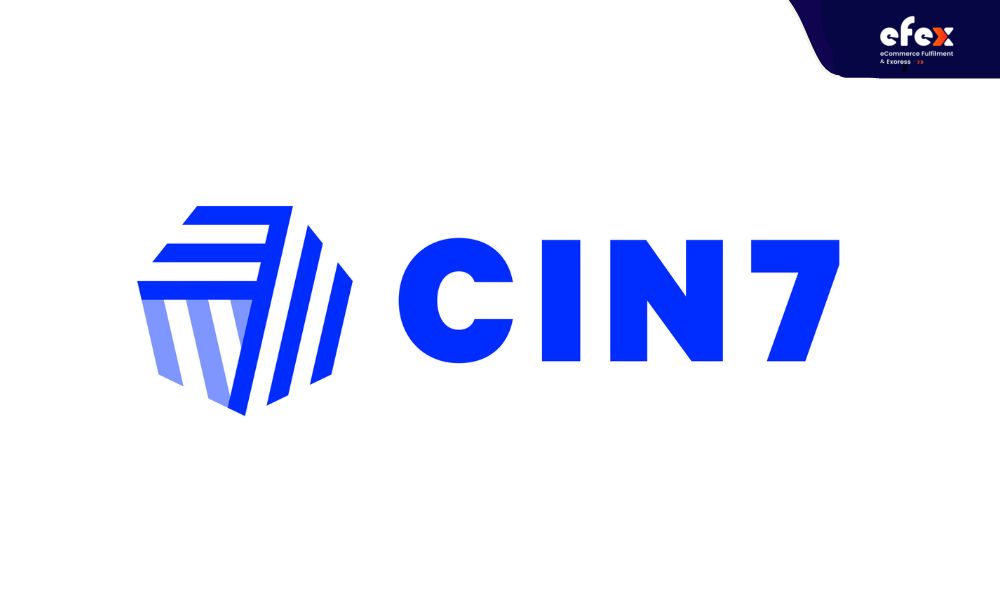 Pricing:
Small Business: Starting at 299$/1 License/Month.
Business: Starting at 539$/1 License/Month.
Advanced: Starting at 999$/1 License/Month.
Cin7 offers a free trial.
Features:
Barcode / Ticket Scanning
eCommerce Management
Gift Card Management
Inventory Management
Merchandise Management
Pros:
While the Cin7 team was incredibly helpful and responsive during the onboarding process and walked us through familiarizing ourselves with all of its possibilities, it was a difficult step up from our prior inventory system.
Our personal specialist provided us trust in the system with his swift and regular communication over the weeks of set up, and the Cin7 Academy is a comprehensive resource.
Cin7 enables us to link with our B2C Shopify site, B2B online store, and 3PL order fulfillment, as well as handle stock imports from domestic and international vendors.
Cons:
Certain fields in the Sales Channel configuration, such as warehouse mapping and default warehouse setting, require more explanation.
CIN7 is excellent, but it still needs a few adjustments to maintain inventory accurate, especially because we don't utilize barcodes yet.
Furthermore, while ordering products from our manufacturer and having them in transit, we are unable to hold stock when it arrives in a container.
inFlow Inventory
The easiest method to handle your wholesale, distribution, manufacturing, or online business is with inFlow Inventory. From one app, you can keep track of goods in any location and manage purchases and sales. With full pick/pack/ship capabilities, BOM and assembly, and links to over 35 different eCommerce platforms, inFlow enables you to handle any order or process from start to finish.
👉 Read More: Top 15 Ecommerce Inventory Management Software In 2023
👉 Read More: Top 20 Inventory Management Software (Free And Paid)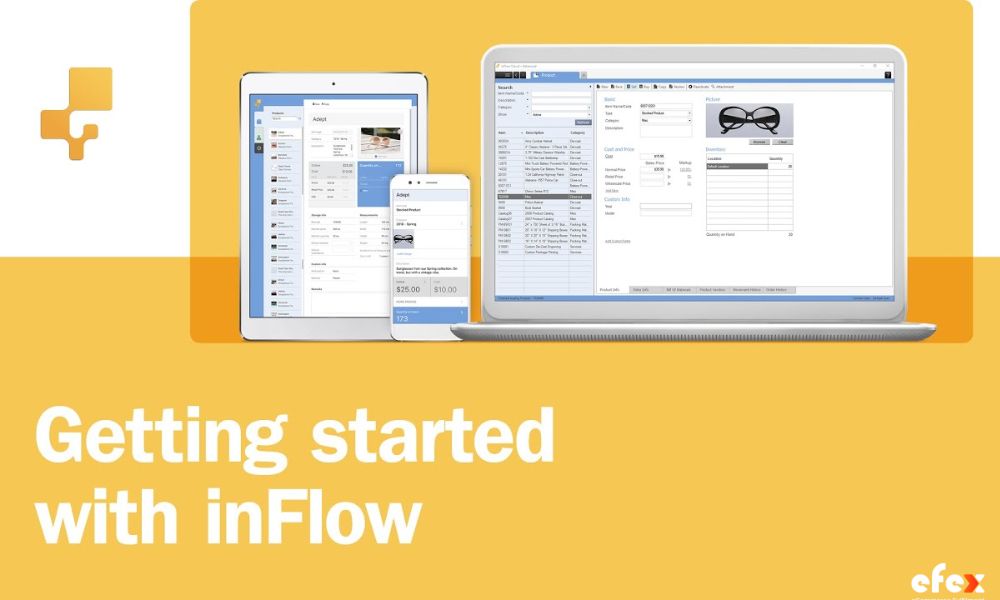 Pricing
Entrepreneur (2 team members) $79/mo. paid annually $99/mo. paid monthly
Small Business (5 team members) $219/mo. paid annually $279/mo. paid monthly
Mid-Size (10 team members) $439/mo. paid annually $549/mo. paid monthly
Enterprise (25 team members) $1319/mo. paid annually $1649/mo. paid monthly
Starting at $79.00 /month
inFlow Inventory offers a free trial and free version
Features
Inventory Management
Purchase Order Management
Cataloging/Categorization
Supplier Management
Receiving/Putaway Management
Pros:
The ability to create custom fields was a deal-breaker.
Reporting is also a nice tool, with the option to generate our own spreadsheets using CSV files.
Having current inventory data is beneficial when ensuring a consumer that their order will be fulfilled quickly.
Cons:
I have is that after an item is "packed out," printing or emailing the order transforms it to an INVOICE.
The system can become stuck for 30-40 seconds when updating inventory data
Square for Retail
Square for Retail is known as a software, hardware, and payment platform for retailers. It was created with your storefront and back office in mind. It's designed to increase sales while lowering costs. It's designed to make complicated things simple. Scanning a bar code or searching with a phrase can ring up a sale in seconds. Add a customer or credit card to the sale for a smooth and quick checkout. Create a customer profile by adding inventory from your point of sale.
Pricing:
Each month, each register costs $60.
Per transaction, there is a 2.75 percent payment processing cost.
There is a free 30-day trial available.
Features:
Access Controls/Permissions
Barcoding/RFID
Cost Tracking
Discount Management
Commission Management
Pros:
For off-site payment processing, Square has a mobile solution. Can be utilized with a variety of devices for events and demos outside of the business.
The item is extremely user-friendly, customizable, and specifically tailored to our requirements.
When the consumer pays for the structure, he delivers the receipt of his purchase by mail and SMS, saving me paper and helping the environment.
Cons:
If you don't use Square's ecommerce solution, you'll have trouble managing inventory for both online and in-person transactions.
Square costs more for upfront setup and equipment, as well as processing fees, than competing systems.
The Customer Service is not good.
Unleashed Barcode Inventory Management Software
Unleashed Software is a robust cloud-based platform that can handle all of your inventory management requirements. Unleashed allows you to track stock in real-time across various locations with ease and accuracy. Get complete access to all inventory management operations and transactions in all warehouses throughout the world. Your firm can make smarter, data-driven decisions if you have complete inventory control. Unleashed also works with a variety of eCommerce software systems to give you a complete company solution.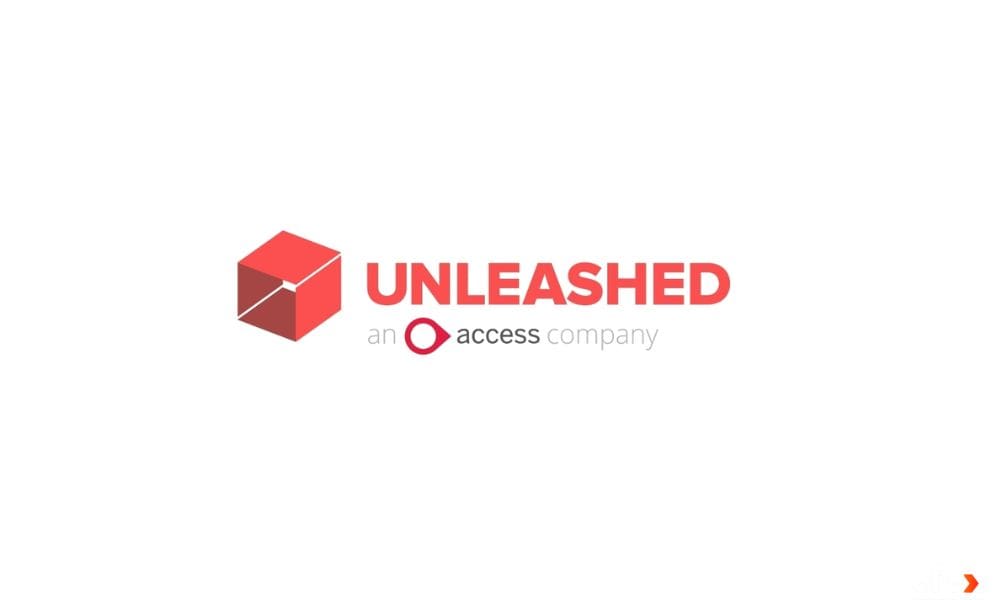 Pricing
Mid-Sized Business: $299/monthly ( 1-5 Users )
Scaling Business: $579/monthly ( 6-12 Users )
Emerging Enterprises: $949/monthly ( 12+ Users )
Unleashed offers a free trial.
Features
Barcoding/RFID
Inventory Management
Order Management
Purchasing & Receiving
Returns Management
Pros
Furthermore, it is simple to learn because the Unleashed Academy may assist in educating new users as well as learning about something you don't use frequently.
Setting up BOMs and being able to correctly back cost is something I enjoy doing and plan to do more of in the future. This is a fantastic feature for both costing and stock management.
I've never used a service like Unleashed before. It completes the task. It's mostly user-friendly, and it was simple to learn to use once admin had set it up. It's convenient to have all of your invoices, quotes, and purchases in one location.
Cons
I'd want additional reporting options, particularly in terms of what numbers are displayed where, profitability reports, and even more user-friendly reports for open sales and open POs (for example, the ability to report without having $values for sensitive data).
I would love to be on the medium plan for a couple of extra functions but cannot justify the upgrade; have a couple more tiers or the ability for users to pay for and choose the extra functions; There aren't any reports.
A barcode inventory management software is essential if you run a warehouse or manufacturing facility. Inventory details and stock locations are barcoded when you utilize an automated tracking system, and a centralized system aids in tracing each item held and maintaining a perpetual count.
We've narrowed down the finest barcode software 2023 based on the benefits of barcode inventory tracking software for your business. Let's read it carefully then figure out the most suitable one for your warehouse and don't forget to follow Efex via our Fanpage or website to read more interesting articles!