Keeping track of inventories is a crucial aspect for any eCommerce organization. Forget about using spreadsheets. You'll need specific information about how much merchandise you have, where it's located, and how quickly it's selling. You should take this topic seriously because efficient product management can bring a lot of profit to the bottom line and lessen customer support questions.
In this article, I'll go through the top 15 eCommerce inventory management software options available today. I'll show you various applications to think about and highlight their advantages. You'll be able to get right to the point and choose the best tool for your eCommerce company.
Shopify - Popular Ecommerce Inventory Management Software
Shopify is an e-commerce platform with a mobile point-of-sale (mPOS) technology. Users may manage their businesses and make transactions in-store, as well as at markets, pop-ups, and trade exhibitions, using the mPOS. Retailers can use the e-commerce platform to sell online and communicate with their customers via mobile and social media.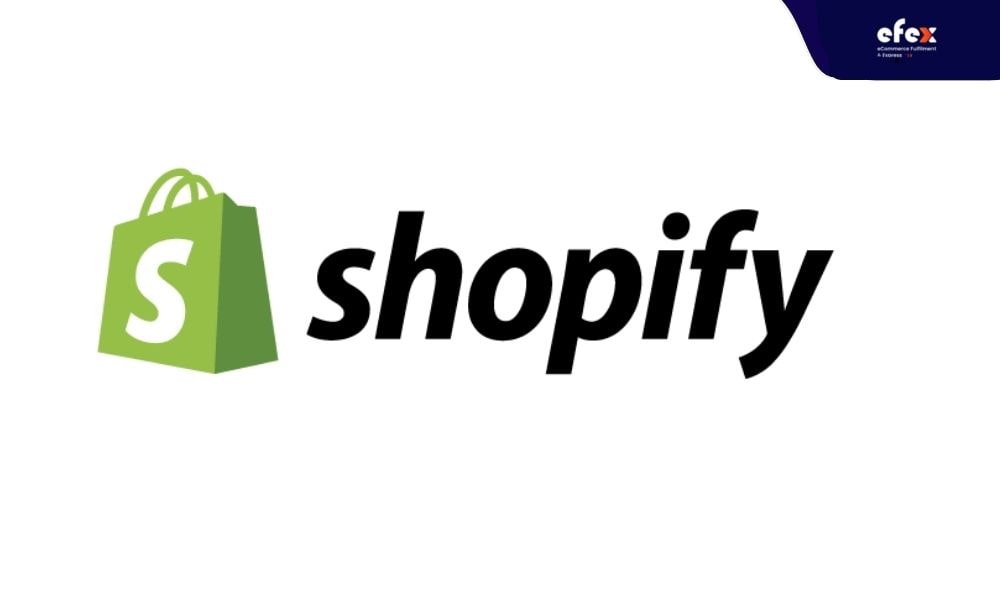 Features
Payments are managed via Shopify's shopping cart, which is supported by 70 payment gateways.
Shopify's marketing module includes SEO, email marketing, social media integration, and a discount code. When inventory runs out, the stock count may be tracked in real-time, and products can be de-listed.
To measure sales, visits, and referrals, Shopify's analytics module can be linked to Google Analytics.
Advantages
Shopify allows you to sell physical and high-quality digital products, with a variety of eCommerce themes to help you create the precise store image you've imagined.
It's very simple to customize. Has a variety of built-in apps (simple to install) that may be used to expand and enhance your store's frontend functionality.
Shopify allows several payments including stripe, Paypal, and apple money. The Facebook pixel is simple to set up.
Disadvantages
Shopify does not provide automatic backups. There are no options for undoing or recovering files that have been mistakenly erased.
The bulk of good apps needs an additional cost, which is considered excessive.
Shopify Pricing
BASIC SHOPIFY: $29 per month
- Online rate: 2.9% + 30¢ - In person rate: 2.7% + 0¢
- Online rate: 2.6% + 30¢ - In person rate: 2.5% + 0¢
ADVANCED SHOPIFY: $299 per month
- Online rate: 2.4% + 30¢ - In person rate: 2.4% + 0¢
- Read More: Order Management System: Definition, Process And Value
- Read More: Order management system for Ecommerce: Definition, Key Effect, Benefit
SKULabs - Cloud-Based Inventory Management Software
SKULabs is a cloud-based inventory management and order fulfillment platform for small, medium, and large businesses. It aids e-commerce retailers and distributors in the management of their warehouses. SKULabs is a single software that allows warehouse teams to pick, pack, and ship orders as well as manage warehouse inventory duties.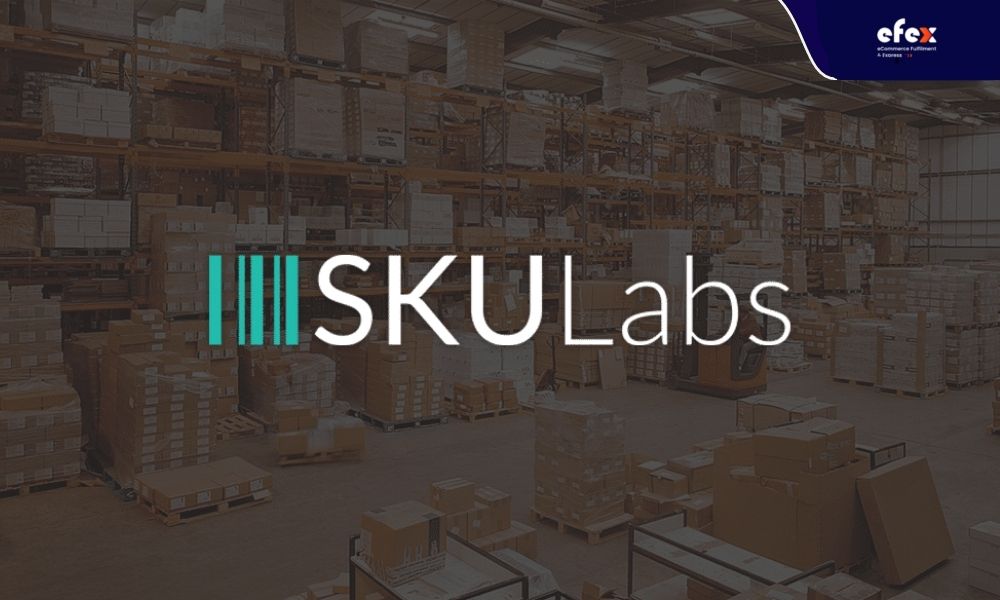 Features
SKULabs works with a wide range of shopping cart platforms, point-of-sale systems, marketplaces, and accounting applications. It can also produce custom reports and analytics.
Phone, in-app chat, email, and an online knowledge base are all ways to get help.
Advantages
No more mistakes by the personnel. The amount of money saved by this software is incredible. No more paying for client returns for things that were supplied incorrectly.
After you grasp how the software works, 90-95% of the time it'll work well.
Disadvantages
You will not locate your product if you do not enter it exactly on the word search line.
SKULabs pricing The monthly cost is $499. Everything you'll need to get your business up and running. There are no setup fees or hidden costs.
Shift4Shop - Inventory Management Software for Small Business
Shift4Shop, originally 3dcart, is a comprehensive cloud-based eCommerce solution that enables businesses to construct online stores with all necessary functionality pre-installed. Businesses can develop online stores utilizing their designs or fully customizable prepackaged website templates. They can develop product catalogs after establishing a store by uploading photos, product measurements, and other associated information to a centralized dashboard. Users can also handle orders, track bills, and apply shipping charges, among other things.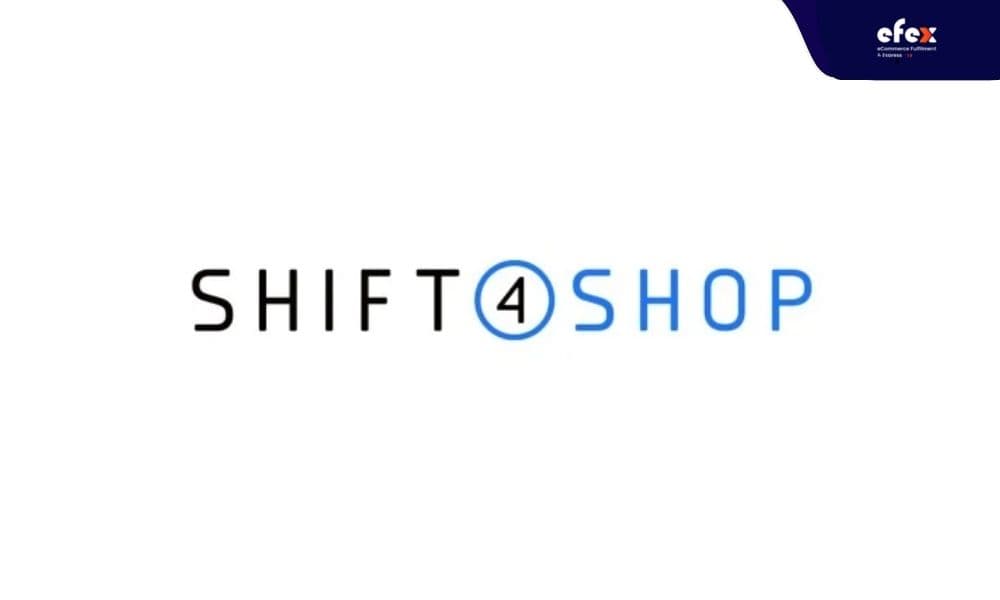 Features
Integrations with third-party technologies, such as email marketing solutions and warehouse management systems, are available to Shift4Shop users.
Businesses can use Shift4Shop to promote their websites on search engines and social media platforms. Google Analytics, Google Ads management, Facebook Shops, and other services are all integrated into the solution.
Advantages
The nicest part about Shift4Shop is its low cost compared to any other shopping cart on the market.
The customer service is excellent. Learning new software is impossible without asking questions, and their chat tool is fantastic. Every time we had a query, Ship4Shop responded swiftly and provided a link to the specific article or post that explained how or what to do.
Disadvantages
They switched to a new platform, however, the vast majority of the knowledge base questions and answers are still for the previous one. As a result, the directions are deceptive because items have relocated across the site. They still allow customers to use the outdated platform, but they should force them to upgrade and update the knowledge base.
Shift4Shop Pricing Shift4Shop offers 4 options:
Free for life ($0, US-Only)
Basic: $29/month
Plus: $79/month
Pro: $229.99/month
👉 Read More: 15 Inventory Software for Small Businesses In 2023 (Free + Paid)
Sana Commerce - Best Ease To Use Inventory Software
With Sana Commerce Cloud, you can delegate the hard lifting to your ERP. Sana Commerce has always been a powerful partner for your business because of its close connectivity with Microsoft Dynamics and SAP. By utilizing the logic held in your ERP rather than depending on third-party interfaces, an integrated solution establishes a single version of truth for all of your data.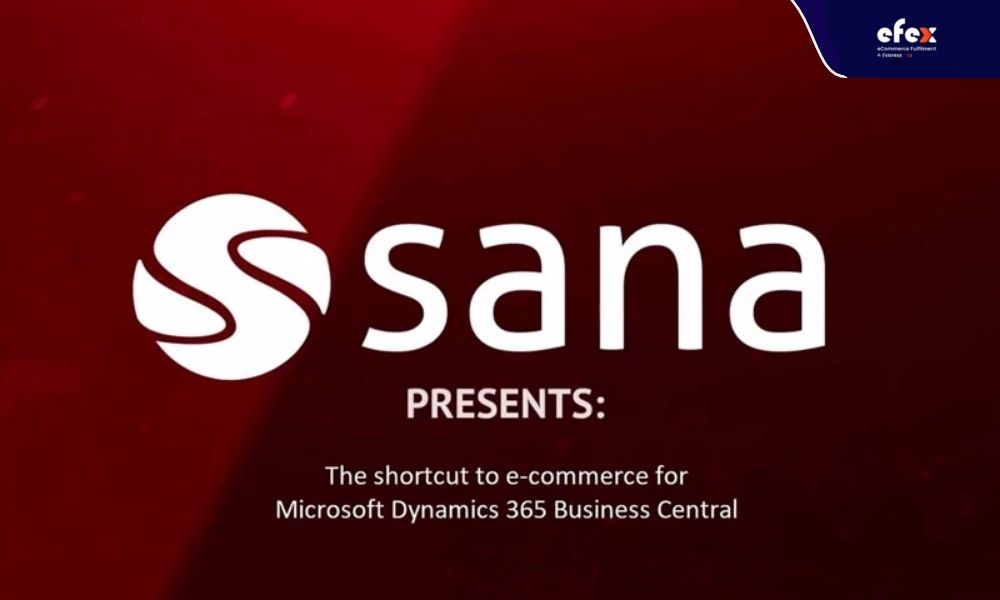 Features
Sana Commerce Cloud includes a cutting-edge content management system (CMS) with drag-and-drop capability.
This platform also has improved product management and order features for both B2B and B2C customers. You can give a seamless and localized experience to your clients no matter where they are or who they are (or how they purchase).
To deliver a better experience for clients, this platform also helps to eliminate errors and delays.
Sana Commerce is an SAP and Microsoft Gold partner with a strong global partner network and recognition from industry experts.
Advantages
The page builder, which allows for easy customization, is a fundamental aspect of the software.
There is no coding necessary and the system is nevertheless incredibly adaptable.
Elements on the sites or products can be displayed to all or a subset of customers based on their geographic region or customer group.
When necessary, translation into another language is readily added. Because it was a hosted solution, there was no server management, which was fantastic.
Disadvantages
When consumers first start using Sana, there is an upfront cost to set everything up, and IT is engaged, but after that, Sana makes everything simple.
Ecwid - Cheapest Inventory Management Software
Ecwid is an e-commerce platform for small and medium-sized enterprises that allows users to create an online store on any website or social media platform. The service is cloud-based, and it can be integrated into existing websites without modifying their appearance. Ecwid is in charge of all website maintenance, including upgrades, security, SSL certificates, hosting, and server setup. Users may track inventory, and manage promotional pricing, discounts, product alternatives, and combinations using Ecwid's shop administration tool.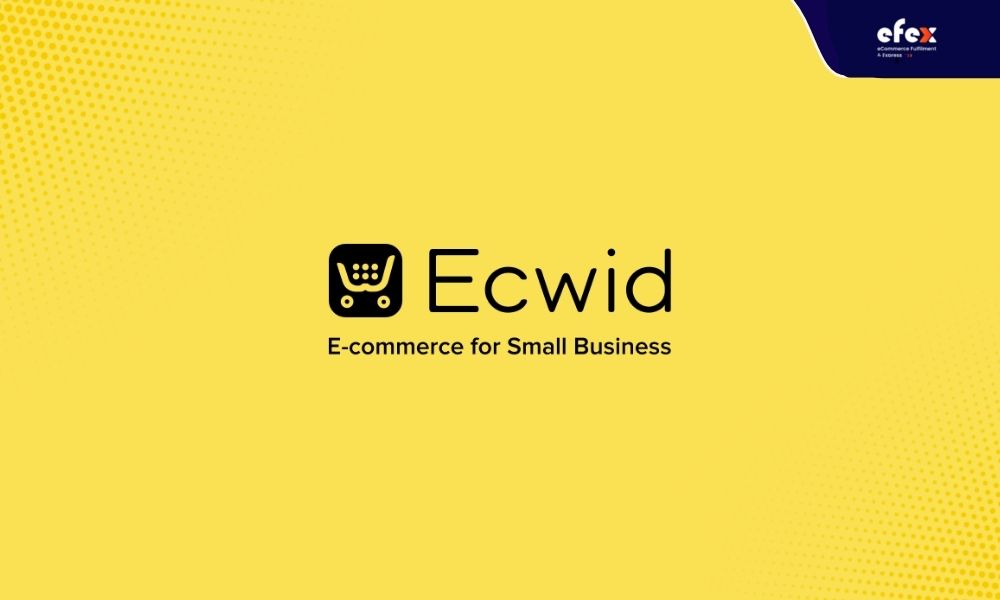 Features
Ecwid interacts with a variety of point-of-sale systems, including Square POS, Vend, and Clover, allowing users to collect payments using their cellphones.
Ecwid works with WordPress, Joomla, 1and1, Facebook, Sitebuilders, and Drupal, among other platforms.
It accepts over 40 foreign payment methods, supports 45 languages, and integrates real-time shipping.
Ecwid is PCI Level 1 compliant, which means it complies with the Payment Card Industry Data Security Standard (PCI DSS).
Advantages
Ecwid is easier to use and less expensive for small businesses without an IT department than other major e-commerce platforms like Shopify.
There are no transaction costs, and the monthly fees are less than those charged by other third-party e-commerce platforms.
Sellers can even use it for free to sell up to ten products for an infinite period of time.
Disadvantages
It is extremely detrimental to international sales. It rejects orders from other countries if the international address is supplied incorrectly, which is a major issue.
Ecwid Pricing
There are four account kinds available, each with a different amount of goods, types of functionality, and level of support. Up to ten things are free.
Venture - $15 per month
Business - $35 per month
Unlimited is $99 per month
Discounts are available with annual plans. Ecwid does not charge any setup or transaction fees.
The starting fee is $15.00 per month.
A free trial is available.
Available in a free version.
👉 Read More: Top 20 Inventory Management Software (Free And Paid)
Bigcommerce
BigCommerce is a cloud-based online design platform that helps e-commerce businesses with website development, shipping management, transactions, and product listing on Amazon, eBay, and Facebook. By designing engaging formats and fascinating interfaces, the program helps generate more sales chances and enhances client conversion rates.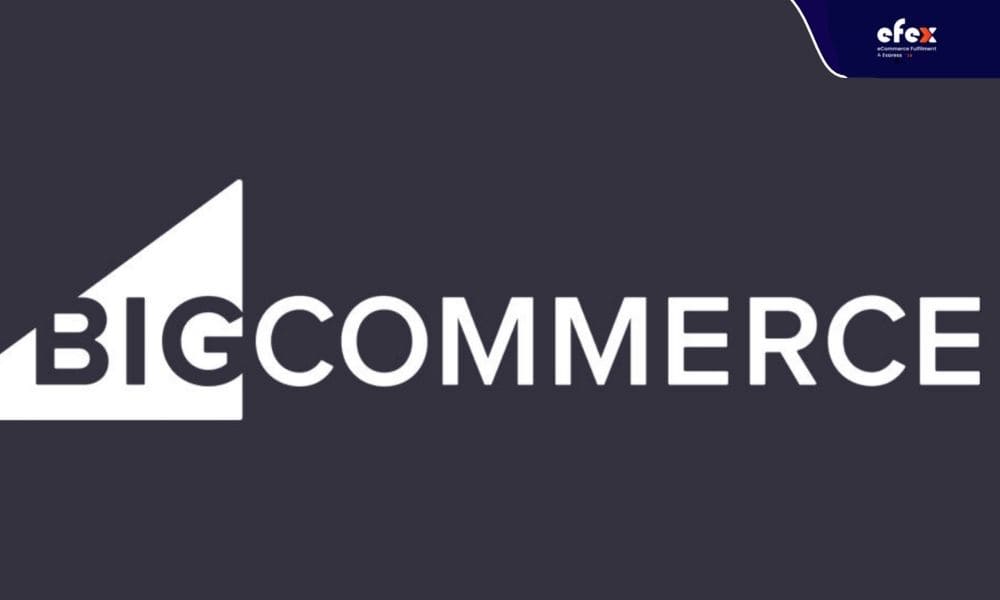 Features
BigCommerce offers conversion capabilities that allow retailers to expand at twice the rate of a traditional brick-and-mortar store.
The program attracts qualified customers by displaying ads on Google in real-time, reducing time and enhancing accuracy. Because the inventory listing is completely automated, there is no need to manually update the list or add new products.
Built-in SEO conversion tools, real-time carrier quotation support, UPS label printing, and digital wallets give retailers the ability to increase income and streamline operations.
Other features include integrations, tax automation, email marketing via platforms such as HubSpot, Infusionsoft, and MailChimp, and centralizing orders and increasing checkouts via platforms such as PayPal One Touch.
Advantages
Their customer service and clarity regarding service faults and new additions in development are outstanding.
So far, the availability of third-party apps (including logistics and shipping integrations) has been excellent.
Disadvantages
While their entry-level features are among the most extensive in the business, a few services (Google Reviews connections and Abandoned Cart Recovery for example) are only available on higher-tier subscriptions, which makes no financial sense because of the expenses of supporting these features should be negligible.
BigCommerce Pricing
BigCommerce offers multiple options:
Plus: $79.95/month
Monthly fee: $299.95
Enterprise: For pricing information, contact BigCommerce.
$29.95 per month as a starting point
There is a free trial available.
Not available in a free version
Square Online
Square Online is an eCommerce platform that helps retailers and hospitality organizations design and launch websites with unique domain names using built-in themes. Organizations can use the unified platform to engage with customers and receive orders straight through social media channels like Instagram, Facebook, and Pinterest.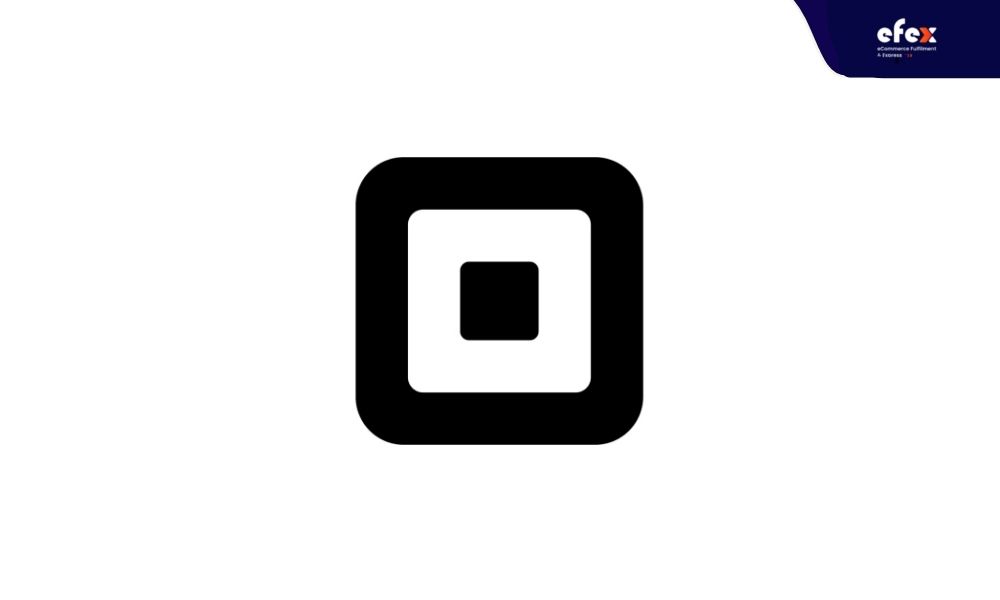 Features
Square Online has an application programming interface (API) that allows it to integrate with a variety of third-party platforms, including Magento, BigCommerce, WooCommerce, and others.
Inventory management, search engine optimization, website layouts, analytics, SSL security, gift cards, and more are all available with Square Online.
The app allows businesses to accept payments via a variety of channels, including debit and credit card processing, Square gift cards, Apply Pay, and Google Pay.
It also allows restaurant owners to automate and manage operations such as online ordering, food deliveries or pickups, and digital menus.
Advantages
Using Square Online to build our website was rather simple, even for someone without any experience in web design.
Monthly memberships are offered, and assistance is provided through online tools.
Disadvantages
It is difficult to contact customer service by phone. If your issue is not designated 'high priority,' it may take weeks or months for customer care to respond, if they respond at all.
Square Online Pricing
The software is the free and annual subscription options for the product:
Professional: $12 per month (billed annually)
Performance: $26 per month (billed annually)
Premium: $72 per month (billed annually)
$12.00 per month as a starting point
There is no free trial available.
Available in a free version.
👉 Read More: Top 15 Retail Inventory Management Software in 2023
SellerChamp
SellerChamp is a cloud-based eCommerce solution that helps businesses automate activities such as cross-selling, product repricing, inventory management, and shipping. It allows users to print personalized labels with details such as their location, name, and Stock Keeping Unit (SKU) number thanks to its interaction with ShipStation.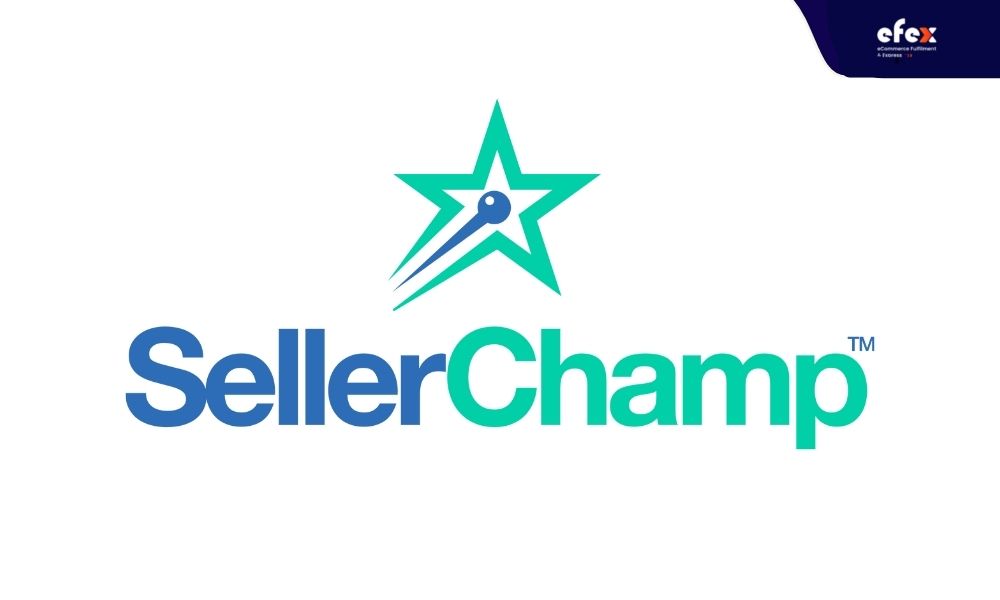 Features
SellerChamp allows customers to scan or print labels as well as generate, track, and download Fulfillment by Amazon (FBA) shipments.
Businesses can use SellerChamp to link numerous selling accounts, search for things using filters like ID numbers or names, and manage repricing procedures using artificial intelligence (AI).
SellerChamp assists organizations with managing inventory across different warehouses or sales channels, handling bulk updates, and establishing repricing procedures.
Advantages
It's very simple to use, and there's always tech help. Every page of the site has a tech chat option; simply click it and a patient tech support person will help you through your troubles in less than five minutes.
Premium product that allows you to import goods from the channel where you manage your inventory and sell it on any sales channel. You can also scan the UPC and have the app create a listing for you.
Disadvantages
There is no place to provide a brief description on the woo commerce listing page.
Platforms like Mercari and Poshmark aren't supported, but there is one that does, and it's pricey.
SellerChamp Pricing
Starter - begins at $49 per month
Business - begins at $99/month
Enterprise - begins at $199 per month.
Every yearly plan includes a 20% discount.
The starting price is $49.00 per month.
A free trial is available.
There is no free version.
Odoo
Odoo POS (point of sale) is a commercial platform that is included in Odoo's integrated package. The module has an inventory management function and is accessible both offline and online. It provides data that is consistent across all stores.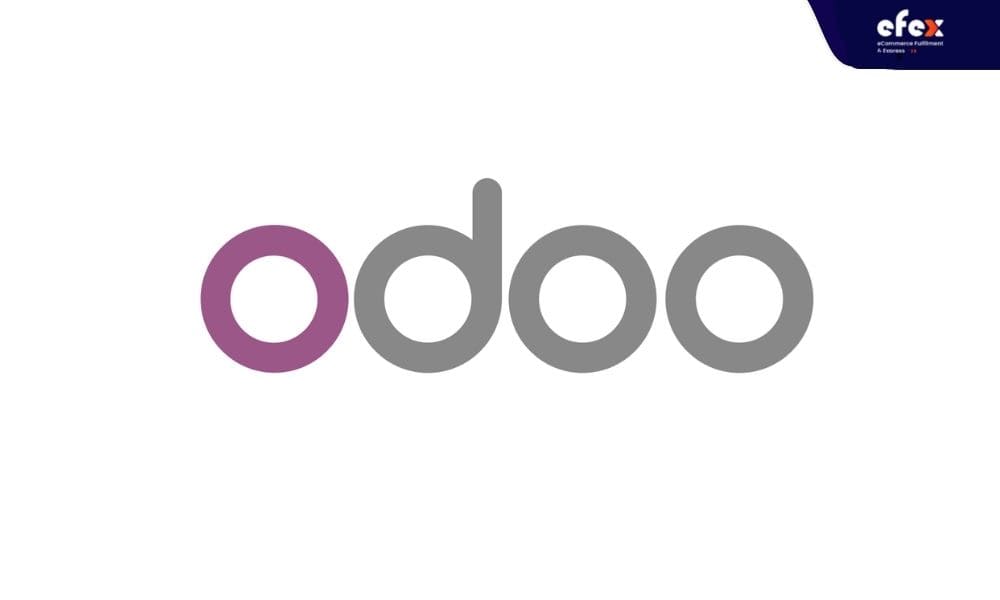 Features
Odoo's POS module is one of many open source business modules available, including marketing, accounting, project management, and warehouse management.
Receipt/label printer, customer history, wireless support, automatic ordering, and inventory management, are all included in the POS module.
Retailers can use the email marketing function to send personalized emails to their customers notifying them of special offers and sales campaigns.
Retailers can also build up rewards and loyalty programs for their frequent consumers to provide discounts and other promotional perks.
Advantages
Odoo is a really strong piece of software. Customers frequently utilize the Manufacturing and CRM modules, and both have proven to be excellent tools with which we are quite pleased.
The MRP is a fantastic tool for automating the production process. The sales CRM is really easy to use and navigate, and it features a great tagging feature that allows users to quickly filter accounts and keep track of leads.
Disadvantages
The customer service responses might be more consistent.
Odoo Pricing
Odoo Community Edition is a free download. -Enterprise: $20/user/month (annual billing) or $25/user/month (monthly billing), and apps can be installed separately to meet your specific requirements.
$20.00 per month as a starting point
There is a free trial available.
Available in a free version.
Quickbooks Commerce
QuickBooks Commerce is a robust cloud-based inventory and order management system designed for modern internet enterprises. Product listings, orders, and data are kept up to date thanks to seamless integration across all major e-commerce platforms.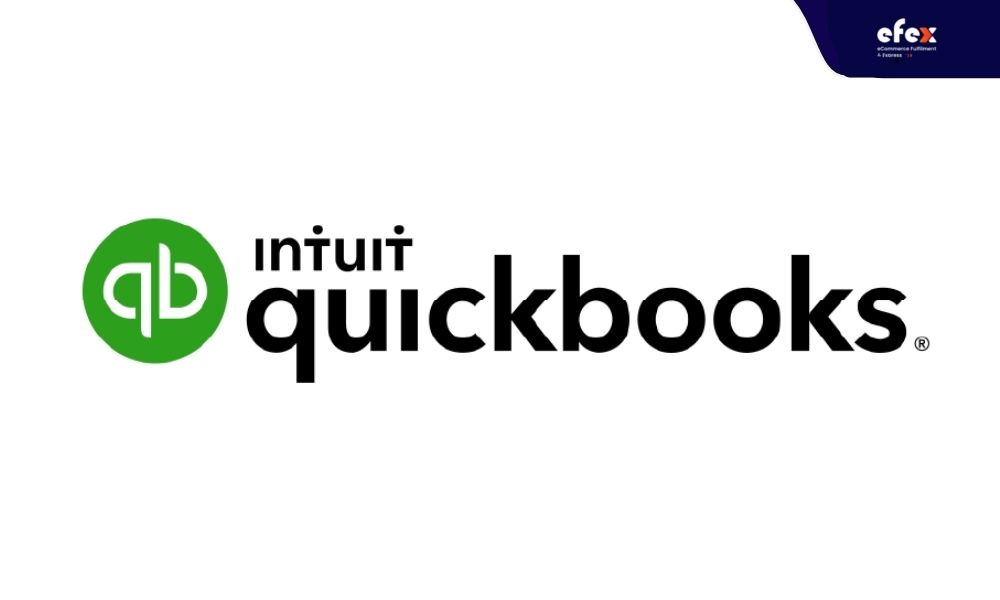 Features
QuickBooks Commerce provides thorough reports, customer insights, and projections to help you track and predict your company's performance.
This software can create purchase orders, backorders, stock takes, and revisions, as well as track pack sizes, batches, and expiration date conveniently.
Email quotations to customers and provide them with a link to bills that include credit card payments.
The mobile app provides a rapid overview of business data and makes it simple to initiate and manage orders, track inventories, and contact customers and suppliers.
Advantages
All portions of the system are easily accessible. Every area of your business can be integrated. Take inventory quickly, easily, and efficiently.
Customer service and assistance are beneficial.
Disadvantages
The software's theme is a little bright, causing eye strain due to ineffective brightness settings.
QuickBooks Commerce Pricing QuickBooks Commerce is now offered as part of a QuickBooks Online package that includes several features and benefits for small businesses like yours. For a limited time, you may use QuickBooks Commerce for $20 per month*.
$20.00 per month as a starting point
There is no free trial available.
Not available in a free version
Acctivate Inventory Management
Acctivate is a QuickBooks add-on that provides multi-channel order fulfillment and superior inventory management, allowing you to focus on growth without worrying about operational limits.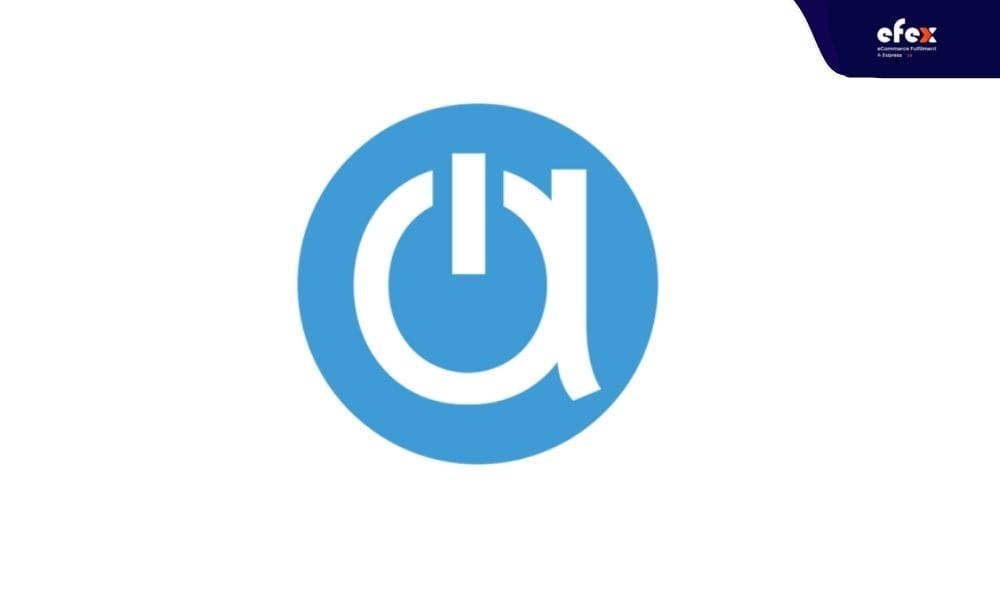 Features
For real-time inventory visibility, business analytics, and high-volume order fulfillment, Acctivate seamlessly integrates with QuickBooks.
Acctivate is a desktop application for Windows that can be installed in the cloud or on a local server.
Acctivate employs both the Microsoft SQL Server database engine and Crystal Reports (for reporting).
Multi-warehouse inventory, order-picking automation, webshop (eCommerce), packaging and shipment tracking, changeable assembly, kitting (bundling), traceability, barcoding, and landed cost are among the other features.
Advantages
The learning and setup curve was pretty acceptable, and daily use and maintenance are simple.
The accompanying support team has been fantastic.
Disadvantages
There is no original reporting. Custom reports are provided or can be created by a third party -Only very seldom issues with synchronizing with Quickbooks.
Setting up and using the dashboard should be easier (placing and sizing the report boxes are awkward). Some dropdown menus are difficult to use at first, but once mastered, they are simple to use.
2Ship
2Ship is a cloud-based transportation management solution for third-party logistics (3PL) providers that are geared for home offices, small businesses, enterprises, and distribution centers. Import and export, cargo monitoring, bills of lading, warehouse management, and other features are available.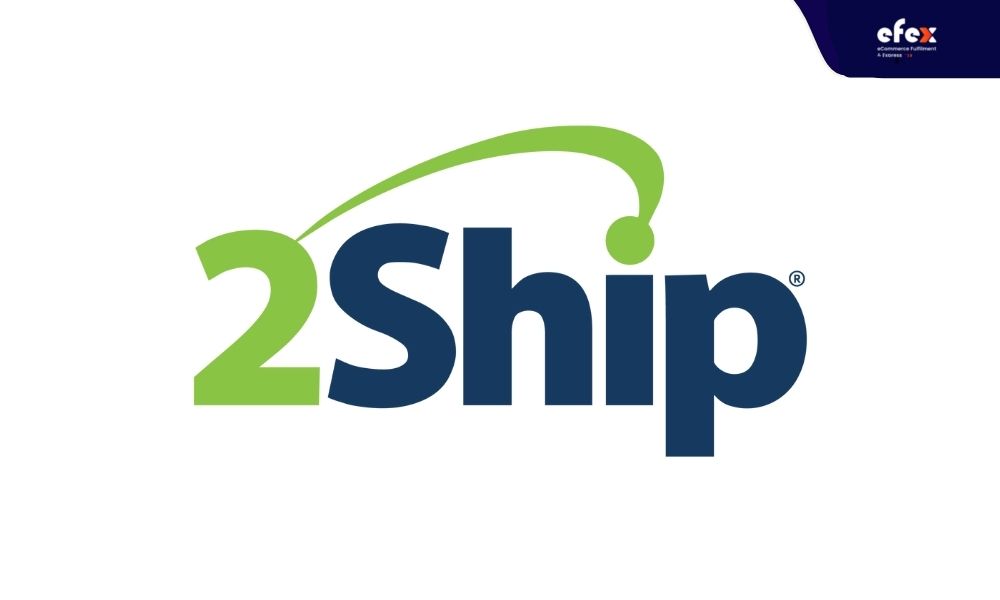 Features
Users may monitor corporate carrier rates in real-time and manage multiple shipping-related tasks from a single dashboard with 2Ship.
2Ship provides policy reinforcement, virtual distribution, returns management, and cross-border consolidations to its customers.
Users can also use REST APIs to integrate the solution with their current apps. Apps for iOS and Android phones are available.
Users can also utilize the solution's filters and search features to discover specific shipments, check delivery performance, sort and subtotal, export to Excel, and more.
Monthly subscriptions are available, with phone and email assistance included.
Advantages
It didn't require any specific hardware because it was cloud-based software. Any PC with an Internet connection will suffice, making the setup with all of our vendors simple and straightforward.
The program is so simple to use that a group of people may be trained in less than two hours.
This is a one-stop software; you enter the package details into the data fields, and all of your shipping alternatives with various couriers are displayed quickly. You can decide depending on pricing, delivery time, or both. This is extremely useful when meeting tight delivery schedules.
Disadvantages
Sometimes there are scheduling conflicts. There is sometimes a delay between when the pick-up is scheduled and when FedEx arrives to pick up. They frequently do not arrive the following day, but rather the following day.
2Ship Pricing Low volume, big volume, automated distribution, ship request, and multi-location plans all have different pricing. $14.00 per month as a starting point There is a free trial available. Available in a free version.
Brightpearl
Brightpearl is an omnichannel platform that was built with retailers in mind. It's designed to handle peak trading with ease, and it interfaces with the rest of the retail IT ecosystem to provide real-time trade data. It's also entirely automated, allowing you to maintain control and manage by exception.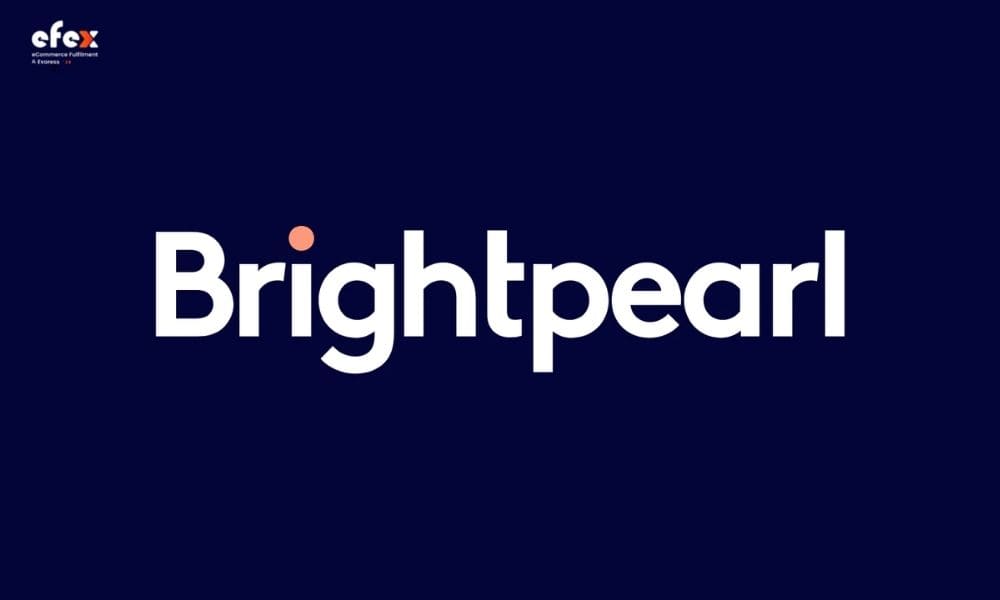 Features
Installation, tech support, and continuous business consulting are all provided by an in-house team.
Brightpearl is intended for merchants, not IT personnel. Every new feature is related to retail, so you can rest assured that everything is focused on the retail market.
Retailers require a platform that can handle high volumes during peak seasons. Orders, SKUs, channels, reporting, and financials appropriate for multi-million dollar retailers are all available through Brightpearl.
Advantages
It's straightforward to use but complex enough that we can learn a lot from it. It was simple to set up, allowing customers to start using the enhanced toolkit right away.
Brightpearl enables users to manage all of the stock, purchases, and sales orders in one location, while effortlessly integrating with numerous selling platforms and logistics suppliers.
Disadvantages
The disadvantage is that combining all of the systems into one can be confusing. Brightpearl does not have any collaborations with 3rd parties who profit from deployment and customer success, hence this is a disadvantage. Brightpearl, on the other hand, handles everything.
Skubana
For companies and retailers wanting to establish a multichannel and/or multi-warehouse business model, Skubana provides order fulfillment, inventory operations, and business intelligence, with an emphasis on monitoring and expanding profitability.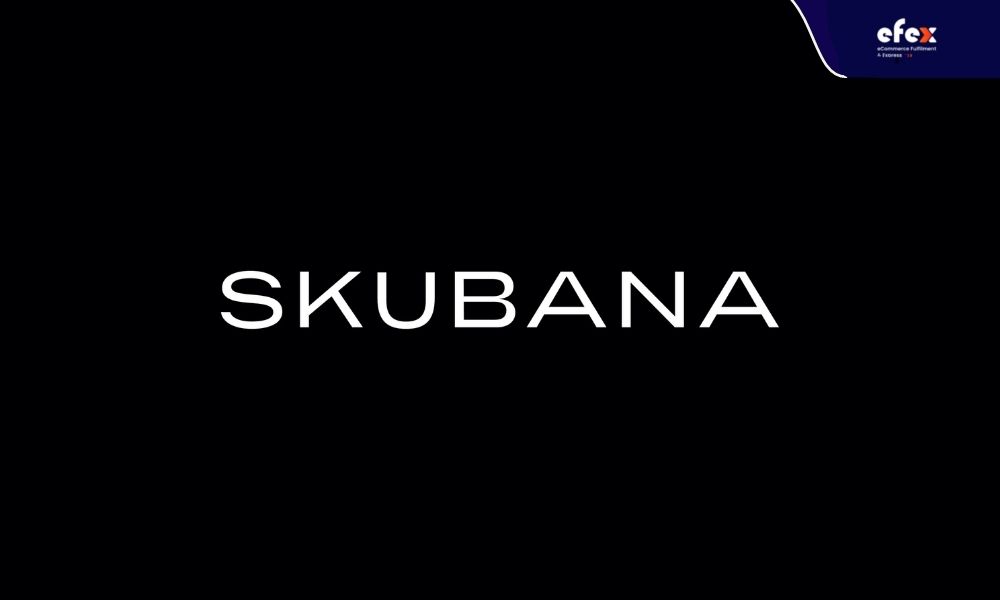 Features
Fast implementation timeframes, built-in FBA forecasting, sophisticated marketplace capabilities, and automated purchasing are just a few of the highlights.
Skubana offers integrated order administration, an open API, and automated fulfillment logic
Skubana is a fantastic fit for high-volume marketplace vendors and D2C businesses looking for inventory management, order management, and an alternative to standard ERPs.
Advantages
The ability to import and process orders using the native product IDs of users' various sales channels allows for seamless inventory management and reporting.
Skubana has a unique Analytics section to help users make the business decisions to develop and optimize their company.
Disadvantages
Too many "connectors" and "integration partners" were required to use the product. Each "connector" and "integration partner" includes additional integration and monthly fees. Some are highly expensive on their own, while others are very inexpensive, but with all of the "integration partners" and "connectors" required to make Skubana work, the costs become difficult to justify.
Lightspeed Retail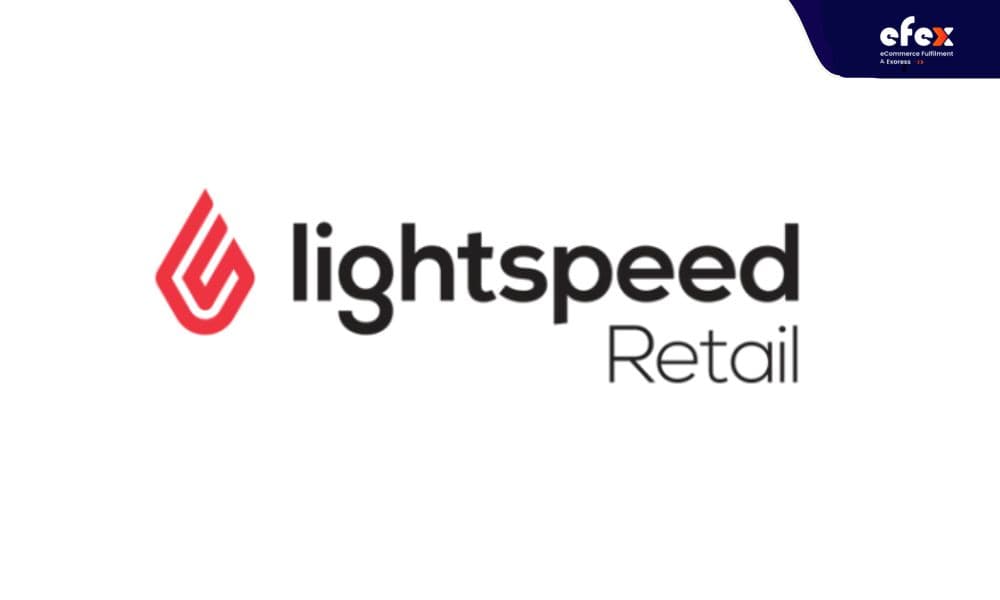 Lightspeed Retail is a cloud-based POS solution designed for merchants in the clothes, jewelry, footwear, cycling, sporting goods, pet, and home decor industries. It allows businesses to manage in as well as online inventories, have a unified view of their customers, and analyze multi-channel sales data.
Features
Lightspeed is an all-in-one eCommerce platform
The retail POS system provides multi-store capabilities
Lightspeed software is available for a monthly fee and provides free, personalized onboarding as well as round-the-clock support.
Advantages
Excellent integration across eCommerce, POS, Data Analytics, and Accounting. The accounting tool, along with its daily export to QuickBooks, allows customers to maintain their accounts up to date in just a few minutes each day.
Lightspeed Analytics is a fantastic tool for forecasting and spotting new opportunities. Customer service is available 24 hours a day, 7 days a week, and if they are unable to address my question right away, they will contact me within a day or two.
Disadvantages
It would be excellent to have serial number tracking (not only assigning a serial number to an item) and recurring billing, as well as a better process for back-ordered items on Purchase Orders.
Lightspeed Retail Pricing
Lightspeed Retail Pricing offers 4 packages:
Lean: $79 per month ( paid monthly) or $69 per month (paid annually)
Standard: $139 per month (paid monthly) or $119 per month (paid annually)
Advanced: $239 per month (paid monthly) or $199 per month (paid annually)
Enterprise: contact Lightspeed directly
👉 Read More: Top 15 Inventory Asset Management Software In 2022
Although, there are numerous options; it is entirely up to you to decide which of the best Ecommerce inventory management software to use. If you've used any of the tools listed above, please share your thoughts in the comments section below for everyone to refer to.