With Inventory software, small businesses can solve many of the problems they are encountering these days. Inventory management software is essential for building a system for tracking and controlling your inventory, particularly as your company expands. Inventory management software is now willing to assist businesses to speed up the process, decreasing errors, and improving how they handle and procure the stuff they offer.
First, Let's have a look at top 15 Inventory Software for Small Businesses in 2023 in the article now!
What is an inventory management system?
Inventory management software is a tool that optimizes the tasks necessary to efficiently monitor inventory, manage to restock, and update accounting records by automating components of inventory and warehouse management.
How does inventory management software work?
The significant majority of inventory management software is now cloud-based, and most experts endorse it. Cloud-based software eliminates the need for servers and IT workers, as well as the need to develop your own cybersecurity strategy. Instead, cloud-based software is handled by the software firm, thus choosing a provider with strong quality service is critical.
- Read More: Order Management System: Definition, Process And Value
Cloud-based software is typically available as a monthly subscription, and when partnered with a reliable vendor, can considerably lessen the load of software management. When a small firm is just getting started, it can be difficult to secure funding, attract customers, and manage inventory. As small businesses expand, people believe they must abandon their accounting software in favor of a more expensive solution in order to take their company to the next level.
- Read More: Order management system for Ecommerce: Definition, Key Effect, Benefit
Top 15 Inventory Software for Small Businesses In 2023
Retail restaurants and stores have different needs than a small manufacturing plant, so choosing the correct equipment for your organization is critical. We looked through more than 15 small business inventory apps to find simple tools for stock, warehouse, order, and shipping administration. We assessed services based on industry-specific features, integrations, and overall cost to find the best of the best.
#1. Quickbooks Online
This flexible software is the best small business inventory app for a variety of small businesses and is one of the most popular accounting solutions.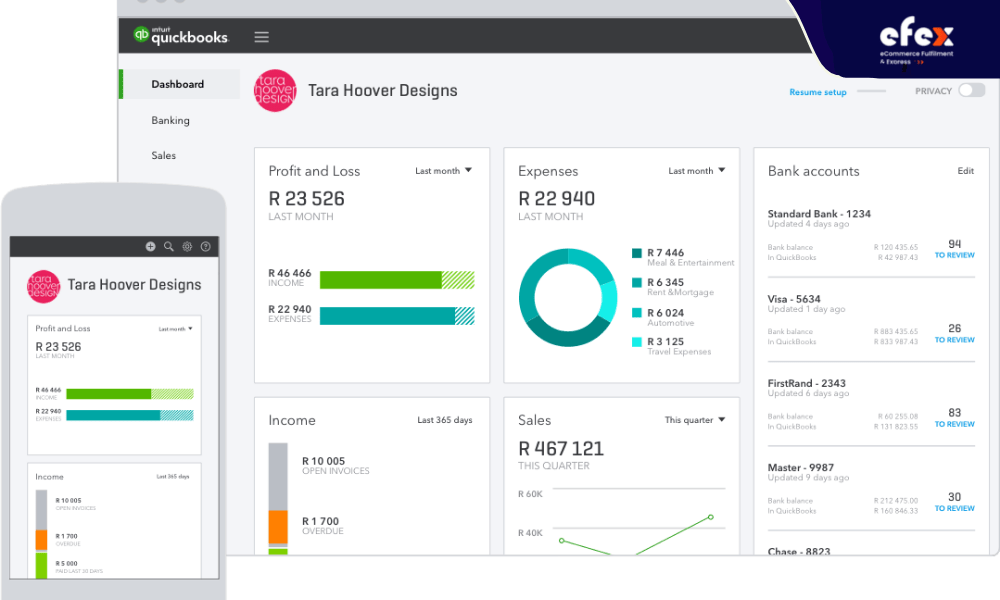 QuickBooks Online is an excellent option for a wide range of companies, particularly those who intend to interact with bookkeeping or accountant on a regular basis. QuickBooks Online offers a high level of capability, flexibility, and scalability, with four plans and a variety of add-on features. You can modify this application to match your company's business demands.
KEY FEATURES
The maximum number of users: separately in four categories: Simple Start: 1 user and 2 accounting firms; Essentials: 3 users and 2 accounting firms; Plus: 5 users and 2 accounting firms; Advanced: 25 users and 3 accounting firms.
Ease of sharing with accountants: Excellent.
Scalability: Amazing - As your company expands, you can upgrade your QuickBooks Online account.
Benefits of QuickBooks Online
Record-keeping and reporting: QuickBooks Online makes it simple to maintain constant, accurate records. When you add an expenditure, you can include reference numbers, permission numbers, files, and memoranda, for example. You also could divide the cost into several subcategories or commodities.
Inventory management: You can track inventory and cost of goods, as well as set up low stock alerts, with QuickBooks Online Plus and Advanced. You can also use third-party platforms like Amazon and Shopify to create buy orders, manage vendors, and sync your inventory.
Hundreds of app integrations: QuickBooks Online gives you access to a huge app store with over 600 programs, including both third-party utilities and QuickBooks add-ons.
Easy to find QuickBooks resources: Either you conduct your bookkeeping on your own or with the assistance of a professional, you'll have little or no trouble finding QuickBooks Online tools.
Drawbacks of QuickBooks Online
Monthly plans can be expensive: You'll need to upgrade to Essentials ($50 per month) for multiple users, time tracking, and bill pay, and Plus ($80 per month) for inventory management.
Learning curve: Although you may be capable of utilizing certain software alternatives without explanation, getting the hang of QuickBooks may take some time.
Price:
Simple Start: $8/month.
Essentials: $12.50/month.
Plus: $17/month.
Has a Free 30-day trial
👉 Read More: Top 10 Barcode Inventory Management Software in 2023
#2. Fishbowl Inventory
Fishbowl is a manufacturing and warehouse management hybrid solution for small and medium-sized businesses. This small business inventory control software is amazing with the following features: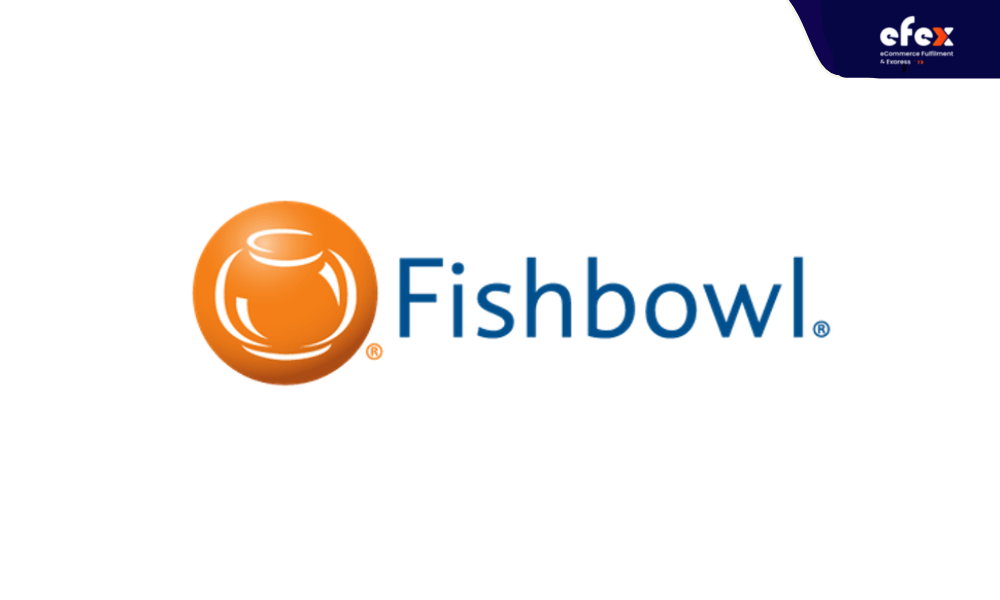 KEY FEATURES:
FishBowl Pricing: Starting price at $4,395.00 one time.
Inventory control: Automated batch and repair work orders based on lot and serial number tracking is also included in the system.
Material requirements planning (MRP): The technology can forecast inventory needs based on sales patterns and allows companies to move merchandise from one warehouse to another.
Work order management: The application can be installed on-premises or in the cloud.
Barcoding, asset management, raw materials management, cycle counting, reporting, automated ordering, and purchasing are just a few of the capabilities Fishbowl has to offer.
Benefits of Fishbowl Inventory
Great extension for QB users: The software is suitable for inventory systems for small businesses to scale in the future.
App Integrations: It can also connect Shopify, Amazon, eBay, and Shipping management such as ShipRush, etc.
Ease of using: This software is easy to use and easy to deploy. You always Nóhave step by step instructions and some videos to help guide you. If you can't find what you're searching for, all you have to do is send an email, and support will respond as soon as possible.
Drawbacks of Fishbowl Inventory
The reports: Despite the fact that they offer a variety of reports, I believe that some of them may be enhanced to include more than one product at a time. For example, if you're looking for a product that was sold on a specific day and you have multiple sizes of the same product, it'd be wonderful to be able to select as many as you want to look at once rather than one at a time.
Data migration: Another drawback you should concern about is that the data migration needs to be more hands-on with your team.
Updates problems: Updates can cause problems with the program, which must be resolved by customer service. Customer assistance is only available from 8 a.m. to 6 p.m. mountain time. When large revisions are required, our third-party forms are easily broken. Our processes are slowed as a result of this.
👉 Read More: Top 10 Wholesale Inventory Management Software in 2023
#3. Webgility
Webgility is a cloud-based e-commerce solution for small businesses by linking sales, accounting affairs, delivery aspects, and most important - inventory modules with data analysis. The software allows customers to post, track and sync orders, and other expenses via linking with QuickBook and Xera.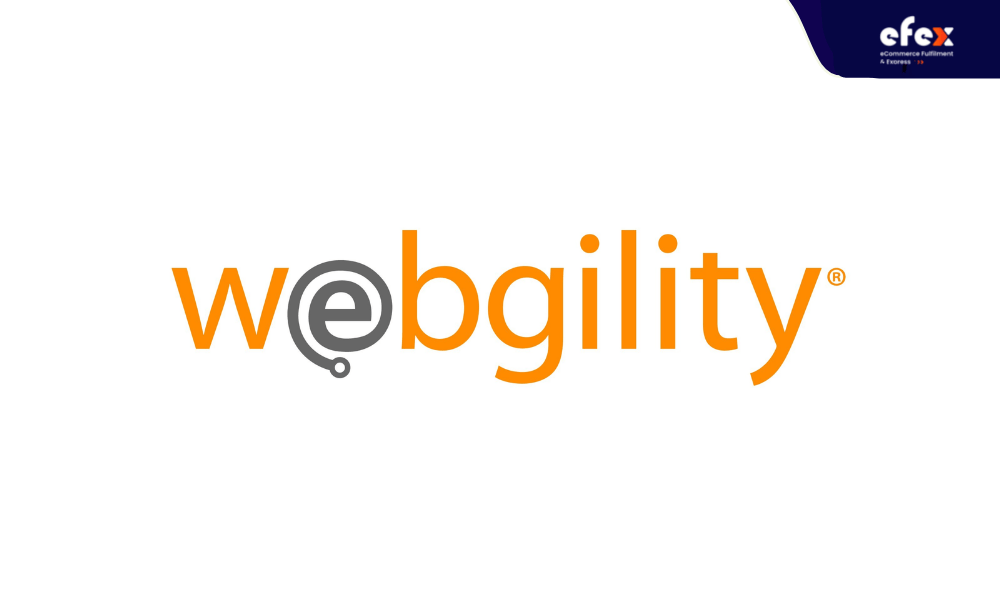 KEY FEATURES:
Pricing: Starting price at $99 per month. After that time, there are some fine plans you can follow: Accounting Pro at the price of $39 for up to 500 monthly orders; Users Advanced plan at the cost of $149 per month.
QB and CRM: Webgility connects all pieces and synchronizes the orders
Customer service: fast answer and always willing to call back at any time.
Benefits of Webgility:
Transitions: once you get connected to the selling platform, the QuickBooks will feed up the invoices and you are able to transition that over for Webgility to take on the full workloads.
Easy to use: the outstanding feature is the Dashboard with so many user-friendly functions.
Shipping: Webgility uses fast delivery and is easy to handle the program, and keep track of the items.
Drawbacks of Webgility:
Notifications: it is said that the customers are unhappy with the functions of the notification, they often lose the notices.
Not impartial for Woocommerce: when integrating with Woo-commerce platforms, there arise some disputes.
#4. Tally Prime
TallyPrime is a comprehensive business management software that combines invoicing, accounting, inventory, banking, cash and credit management, taxation, payroll, and cost management into one package.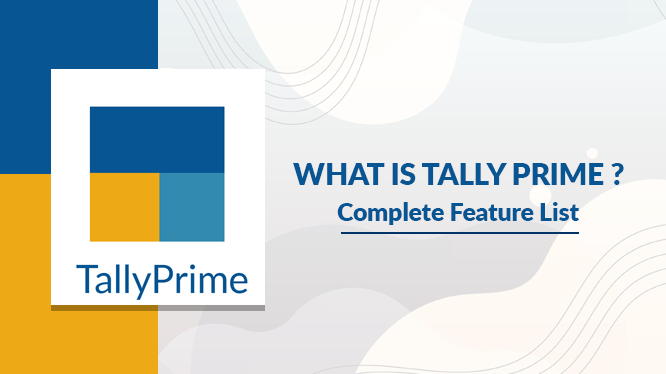 KEY FEATURES:
Audit Trail: the records tracking your purchases, sales, expenditures and so on.
Inventory Tracking: has a vital role in management planning.
banking: TallyPrime has a number of financial features and utilities that make it simple to manage all of your banking needs, such as auto bank reconciliation, pre-defined cheque forms, cheque administration, and e-payments.
Benefits of Tally Prime:
Credits and Cash flow management: TallyPrime helps you optimize cash flows by enhancing efficiencies in accounts receivable, accounts payable, inventories, and various other aspects of the business. TallyPrime's in-depth reports assist you in keeping track of your cash flow.
Multi-tasks capabilities: all prime allows you to multitask and manage interruptions on a daily basis.
Accessibility to your data online: TallyPrime enables users to access company reports online from the convenience of your web browser, no matter where you are, with the assurance that your data will always be yours.
Drawbacks of Tally Prime:
Cloud Software dependency: Tally lacks a Cloud Competency or built-in feature, and some report or invoice formatting must be customized
Document generation and invoicing must be flexible.
Price:
Silver: $630 ( Single User Edition for Standalone PCs )
Gold: $1,890 (Unlimited multi-user edition for multiple PCs on LAN environment)
👉 Read More: Top 10 Vendor Inventory Management Software in 2022
#5. Zoho Inventory
Zoho delivers a number of tools for smaller firms and frequently appears on the finest lists due to its excellent value for money.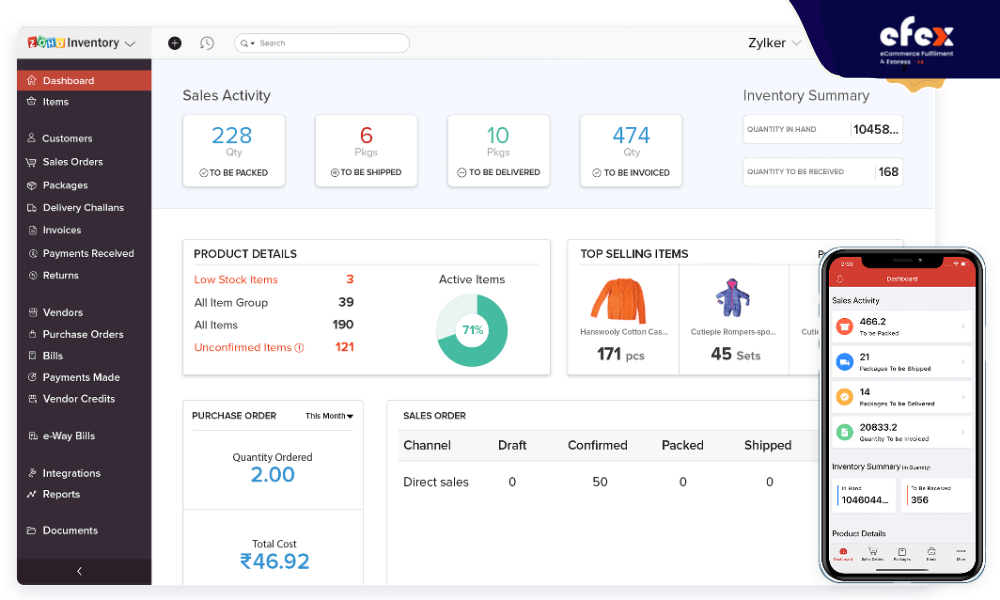 Price: Zoho Inventory offers many plans for the customers to choose from:
Free: $0/month.
Standard: $59/month.
Professional: $99/month.
Premium: $159/month.
Elite: $239/month.
Additional Users: $2.5 for each additional User per organization/month.
Additional Warehouses: $8 for each additional warehouse per organization / month.
Orders and Shipping labels: $6 for 50 orders + 50 shipping labels per organization / month.
Advanced Autoscans: $8 for 50 scans per organization / month
Benefits of Zoho Inventory:
Multiple Tasks: Zoho can handle a variety of channels that the customers are connected with, the warehouses across the country and even currency.
Supportive with mobile app: the mobile app now is available.
Handling with an expiration date
Special consignments: Zoho supports bundles, and kitting products…
Drawbacks of Zoho Inventory:
Returns management is lacking.
Rental functions are in need
#6. Cin7
Cin7 is an internet corporate sales solution that includes e-commerce, inventory management, POS, and reporting. Inventory management, point-of-sale (POS), third-party logistics (3PL), and electronic data interchange (EDI) are all part of the solution.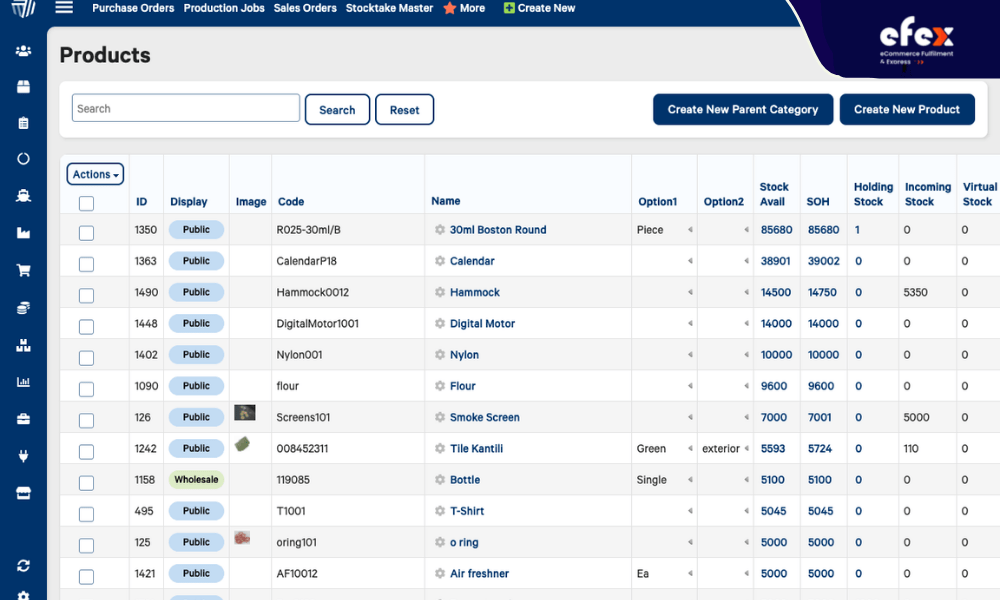 KEY FEATURE:
Price: for small businesses, Cin7 offers to start at $299, which all of your products you are selling online.
Simplify fulfillment: Increase the speed with which your products are delivered to customers. With automatic orders and unique routing rules, you can cut shipping times in half.
Save money and grow loyalty: With best-in-class integrations, you may have efficient, rapid, and automated shipping and order administration, including shipment details.
Benefits of Cin7:
Great Customer Support: The implementation staff was attentive to our needs and provided prompt and thorough responses to our questions. They were patient and explained things clearly.
Great reporting capabilities: The implementation specialist has been a delight to deal with, and customer service has been outstanding.
Software specially designed for the Fashion Industry: Various sizes, styles, fits, and fabrics are available.
Drawbacks of Cin7:
Bug in logging-in process
Prices: The cost is prohibitively high, and the learning curve is difficult. The CRM features are sparse and need to be fleshed up.
Price:
Small Business: $299/month.
Business: $539/month.
Advanced: $999/month.
Enterprise: Contact Directly
#7. Linnworks
Linnworks connects, maintains, and automates commerce operations, enabling companies like yours to sell wherever their consumers are and maximize profitability. Linnworks allows you to manage your multichannel inventory, orders, and fulfillment from a single platform, as well as gain insight into your sales channels and operations. Linnworks provides you with a single platform that allows you total control over your commerce.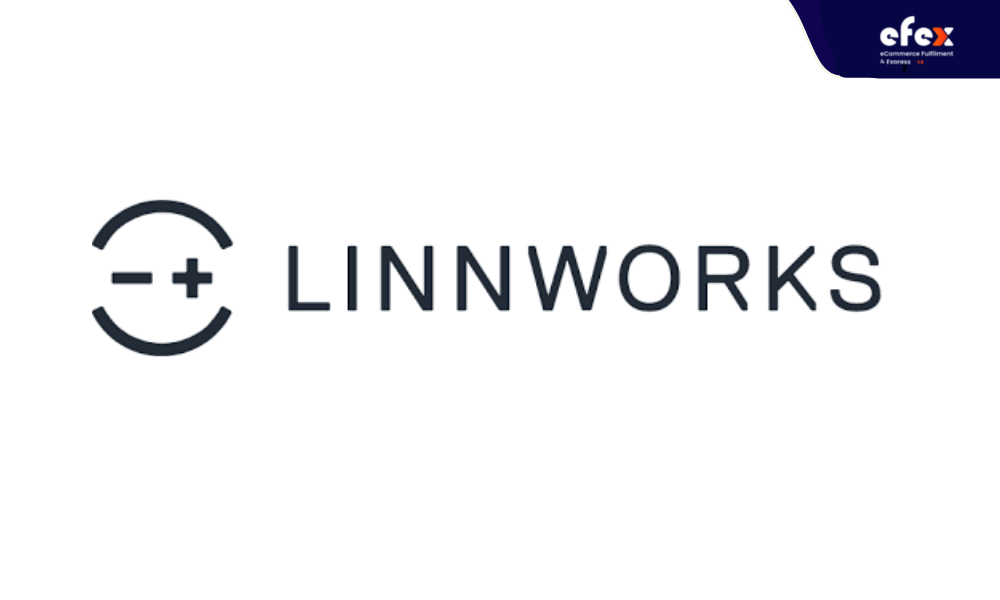 KEY FEATURES:
Centralized Inventory Database
Inventory Level Dashboards
Amazing Data Exporting / Importing
Additional Stock History Reporting
Benefits of Linnworks:
Multi-communications: If you have any questions about the features or need special scripts, you can always contact the appropriate personnel for assistance.
They also provide a variety of options for building effective methods for customer orders, inventory tracking, reporting, and advertising, allowing you to choose the best method for your organization.
Usability: That everybody is engaged and kept up to date.
Drawbacks of Linnworks:
Rental problems: Each wholesaler has its own platform, and we're intent on keeping everything in Linnworks, which entails connecting any services towards the stocking and fulfillment structure.
Price:
#8. Netstock
NETSTOCK is a cost-effective cloud-based small business software with inventory that integrates with your ERP and adds capabilities to help you optimize your inventory. The intelligent data handles the heavy lifting for you, assisting with item classification, forecasting, and order recommendations.

KEY FEATURES:
The platform features: they are included with an inventory database to be centralized, stock history reports, and so on
Classify items to focus on resource
Forecasting: Advanced forecasting leads to higher customer satisfaction while using less inventory: Produce accurate sales predictions that account for seasonality and trends.
Benefits of Netstock:
Dashboard: The NETSTOCK Dashboard tracks all of the key indicators you'll need to efficiently manage your inventory, including stock-holding and why you're overstocked, as well as Fill Rate and why you're not serving your clients as well as you could be.
Orders at a click: It doesn't matter how well you classify, forecast, or design an ideal stocking policy if you don't follow it. Every order is driven by NETSTOCK's Recommended Order Schedule, which aims to achieve the most balanced, optimal inventory holding.
Manufacturing: order correct raw materials
Drawbacks of Netstock:
Netstock can't handle several currencies for a single site, and dashboards are focused on specific locations rather than an overall perspective of the company.
It takes time to refresh the system.
Price:
#9. Vin eRetail
Vin eRetail is a comprehensive SaaS-based Order Fulfillment, Inventory Management, and Warehouse Management package for brands, retailers, 3PLs, marketplaces, and distributors that enables omnichannel commerce. The technology is cost-efficient, modular, and highly versatile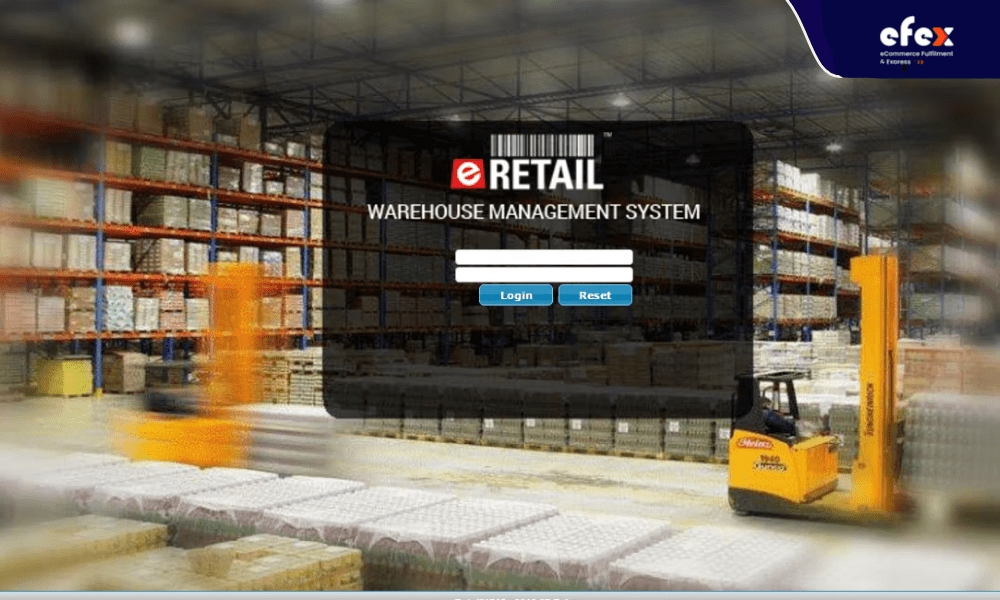 KEY FEATURES:
3PL Management
Alerts/Notifications
Barcoding/RFID
Check-in/Check-out
Benefits of Vin eRetail:
Order & Inventory Management and B2B and B2C Fulfillment: Nykaa, Titan, Jockey, SKECHERS, and Bata are among the world's most trusted brands.
Dashboard: It comes with a centralized platform that displays purchases from numerous sources in real-time and fulfills both B2B and B2C orders, allowing you to scale quickly.
Integrations to Help You Scale- With Ease
Drawbacks of Vin eRetail:
The automatic Log-off .function is annoying to customers
Price:
#10. Handifox
Inventory management software for small businesses that is cloud-based and tightly linked with QuickBooks Online. From anywhere else on the planet, you may use your phone or tablet to access, track, and manage inventory across various locations. You can track sales, receive payments, issue bills, and check your shipments by picking and packing with HandiFox Online.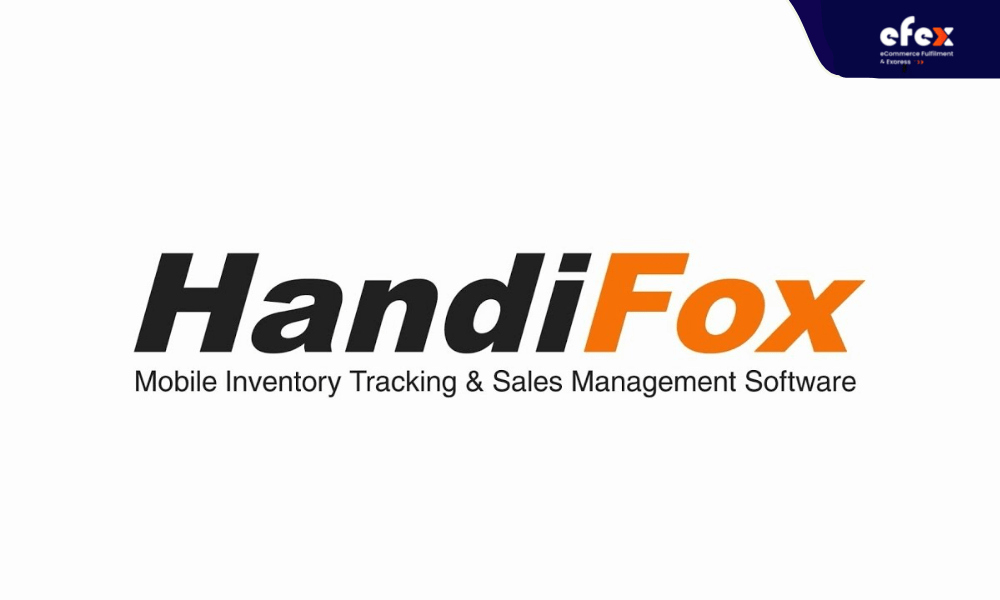 KEY FEATURES:
Pricing: they offer the price of $1195 per mobile device and $1695 including sales performance.
Accounting: Integrating QuickBooks Online gives you more visibility into your books and inventories.
Multi-location tracking: For inventory tracking in numerous locations, HandiFox Online is an excellent solution. Inventory control in warehouses, retail, and office.
Benefits of HandiFox:
Sales invoice: You can use the solution to manage advanced sales orders. Sales orders allow you to keep track of things you've promised clients and see how many are on their way.
E-commerce integration: HandiFox provides a free interface with Shopify, a popular e-commerce software, enabling inventory-based enterprises to sell online.
Receive - Count - Ship - Sell: HandiFox Online can do all these functions
Drawbacks of HandiFox:
There is a restriction when it comes to erasing the transaction. The program is far too buggy.
There is a restriction on erasing transactions or accessing transaction history on the handheld device.
#11. inFlow Inventory
This best inventory software small business is designed for small retailers, but it includes a number of tools for managing multiple warehouses and can scale up to meet the needs of larger businesses.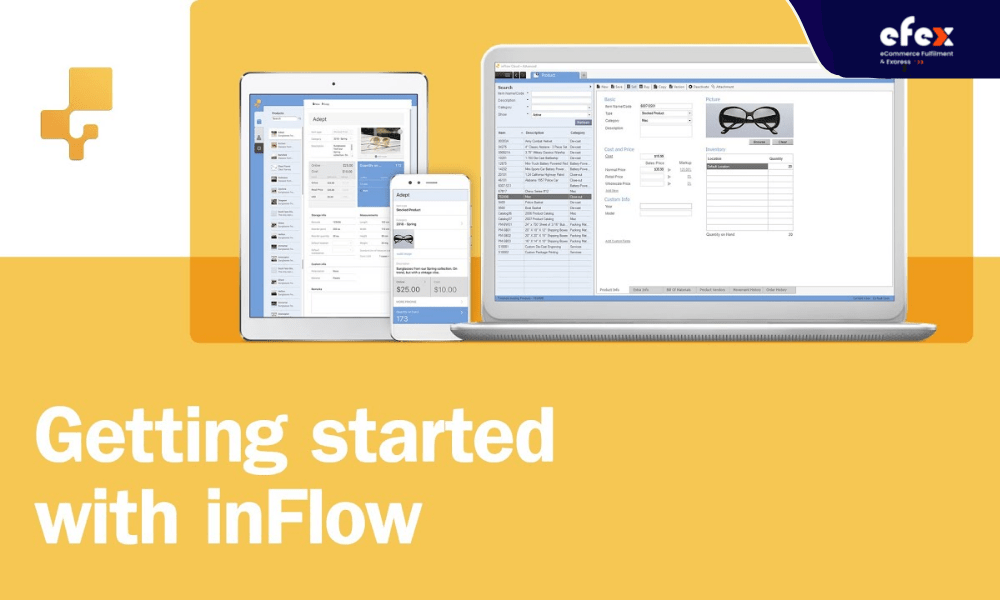 KEY FEATURES:
Pricing: separately divided into 4 categories: Entrepreneur: $99/month; Standard: $279/month; Plus: $549/month and Training: Two hours free (inventory management software small business free)
Scan to accept, create better products, modify inventory, shift stock, and check the amount of inventory with the full barcode system.
Sales Channels: connected with Amazon, Shopify, WooCommerce and so on.
Benefits of inFlow:
Provides a B2B gateway.
Barcode readers are used in a seamless manner.
Assists with onboarding.
Drawbacks of inFlow:
QuickBooks seems to be the sole accounting program that can be integrated.
Customer service hours are restricted.
#12. Kintone
Kintone is a no-code inventory management system for small businesses that lets non-technical users build powerful apps, workflows, and databases for their teams and businesses. Kintone users may create apps that automate business processes, collaborate on projects/tasks, and swiftly report on complex data using clicks rather than coding.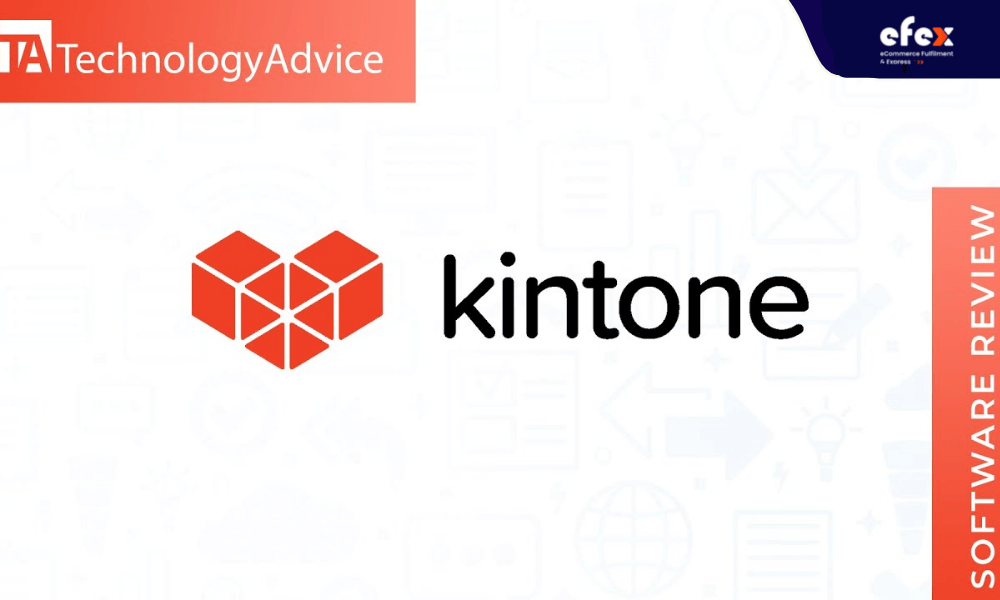 KEY FEATURES:
Pricing: $24 per month
Use drag-and-drop to create the database apps you want
Choose who sees—and edits—your data for absolute accountability
Benefits of Kintone:
Kintone is adaptable for non-profits, and you may create apps to track a variety of services. Once you get the hang of it, it's quite simple to operate.
Kintone comes extremely handy when it comes to keeping track of our operations and handling different responsibilities inside our company.
It also includes a number of utilities that aid with the flow of our incident management, ensuring that all members of our team have access to the ticketing tool and may extract reports and log data.
Drawbacks of Kintone:
It is not always user-friendly, and there are occasions when upgrading modifications to the apps causes problems.
#13. Skubana
Skubana is an inventory program for small businesses done by having inventories, statistics, sales orders, and accounting all handled and automated by this all-in-one operations software.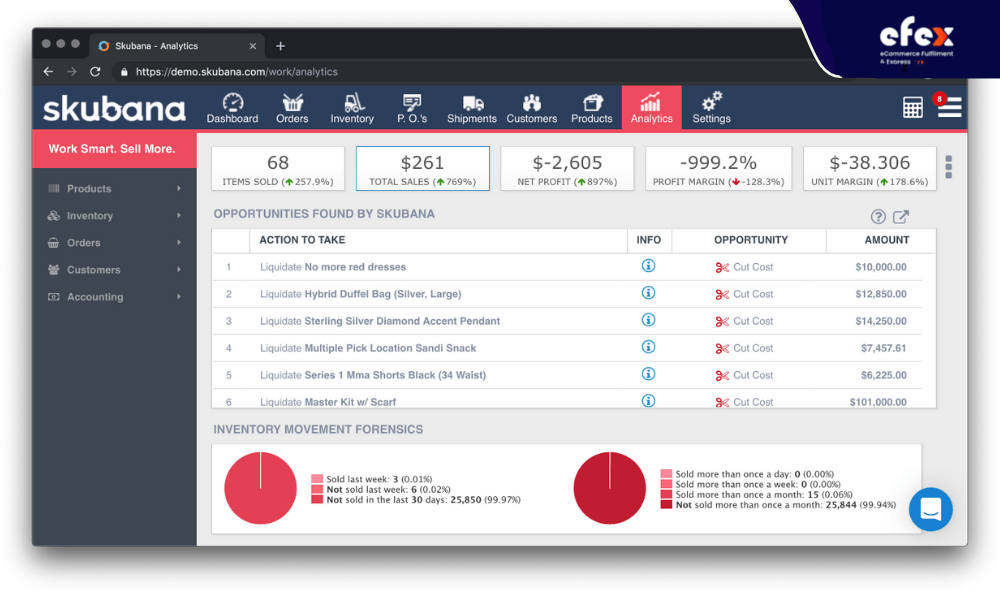 Benefits of Skubana:
Initial recommendations for going live
Logic on how to fulfill orders using order bots can be configured.
Drawbacks of Skubana:
The competence of post-launch support was dubious.
Particular activities' settings are not really optimized, and it may take a few days of back-and-forth with Service to establish several accounts configuration.
Price:
#14. Acctivate Inventory Management Software
Acctivate Inventory Software is an operational hub for growing small to mid-sized distributors, online retailers, and manufacturers using QuickBooks. This is for small business inventory tracking.

Benefits of Acctivate:
Amazing inventory apps for small business
A Small business inventory tracking system makes it easy to navigate once you get the hang of it.
Drawbacks of Acctivate:
In terms of what fields must be filled out on each screen/tab, and showing too much information on one screen, the program is not particularly visible.
Price:
Starter: $833/month and $9,995 Lifetime
Professional: $1,500/month and $17,995 Liftetime
Enterprise: $2,416/month and 28,995 Lifetime
#15. Katana Manufacturing ERP
Katana is a production ERP that provides real-time stock and industrial administration, as well as batch monitoring for edge accountability.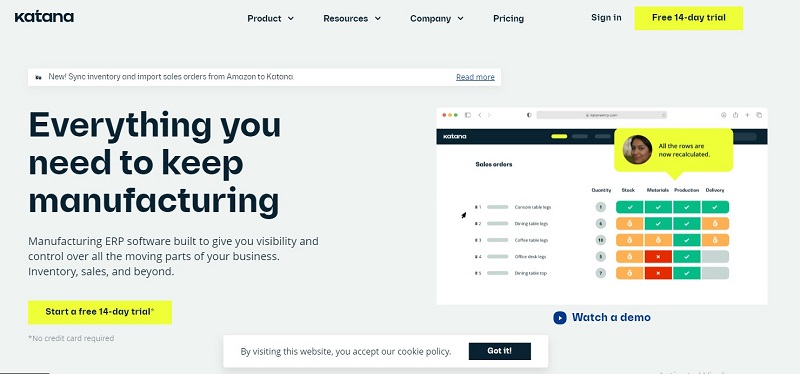 Benefits of Katana Manufacturing ERP:
When putting together your inventory, items, recipes, and so forth, there aren't many options to be confused.
Katana MRP: It connects several areas of a firm, such as order input, inventory, bill of materials, purchasing, and production.
Drawbacks of Katana Manufacturing ERP:
the ability to bulk export/print pdf MOs, etc
The ability to adjust the length of time a step takes in all of the recipes in bulk.
Price:
Essential: $99/month.
Advanced: $299/month.
Professional: $799/month.
Free Trial Available.
👉 Read More: Top 15 Ecommerce Inventory Management Software In 2023
Final Thoughts
Your company's inventory is its lifeblood. We hope that this study has helped you gain a better understanding of the top inventory software for small businesses so that you can make the best decisions possible. If you find this article so helpful, let's forget to follow our Fanpage and website to get many interesting articles!