Returns and sales levels have increased in recent years as retailers employ a more efficient and sustainable approach. However, the problems with handling returned and surplus goods are not being addressed quickly enough. Retailers must pay careful attention to the method they manage returns, inventory losses, and restocking costs. Inventory management software retail is one of the most recent types of technology that retailers may utilize to tackle this difficulty.
When it comes to handling stock or refunds, retail inventory management software may provide shops a competitive advantage. In this article, we'll provide you with an overview of the top 15 inventory management software for small retail businesses with their pros and cons following the customer's experiences and feedback in 2023.
#1. Shopify POS - Popular Retail Inventory Management Software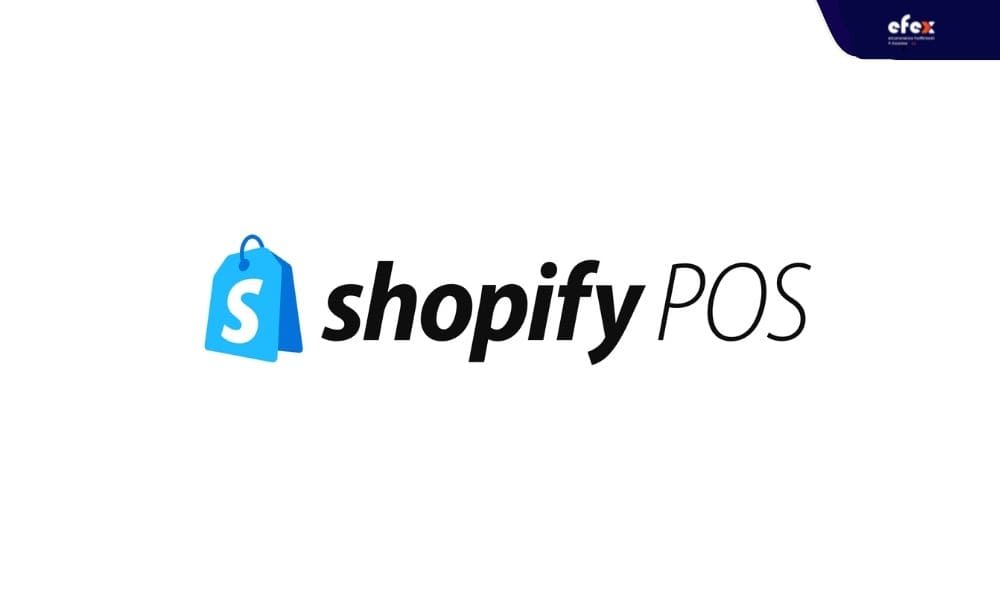 Shopify POS is a cloud-based point-of-sale system designed exclusively for the retail industry. Shopify POS is inexpensive and simple to set up, making it suitable for small and medium-sized businesses.
Main Feature
Ease of use: The Shopify POS software is simple to use, set up, and connect to your Shopify business.
Regularly update: Shopify is constantly updating its product, rapidly and efficiently fixing any flaws in its system. Better inventory capabilities that facilitate multilocation management are a recent example. In response to the COVID-19 epidemic, Shopify POS has recently implemented online ordering for curbside pickup, and QR code shopping is now available in the current version of Shopify POS and the Shopify POS Pro add-on.
Compatible with other platforms: The POS is designed to work in tandem with the company's eCommerce platform. Even as a stand-alone offering, the POS competes with some of the industry's best software. Anyway, if eCommerce is going to be a big part of your retail business, as it almost certainly will be in our new world, Shopify is worth a look.
Pros
The software's user interface is really appealing. It facilitates the processing of payments and the creation of online businesses without difficulty.
Its ability to allow many users to log in, such as staff or other persons who can easily generate sales, is fantastic.
Cons
There are several updates, which might be perplexing. Without notice, the wording/names of buttons will change.
Shopify is difficult to comprehend, and you may not realize there is a problem with your marketplace until money has been wasted due to it.
Price
POS PRO: $89 USD/month per location
POS LITE: $0/month
- Read More: Order Management System: Definition, Process And Value
- Read More: Order management system for Ecommerce: Definition, Key Effect, Benefit
#2. Mindbody - Retail Management Software for Small and Medium Business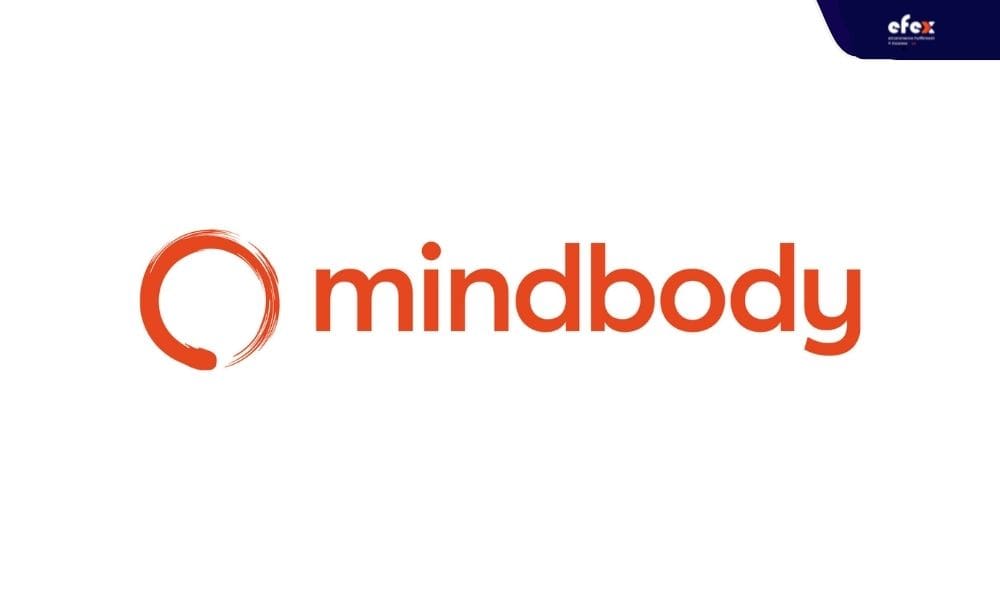 Mindbody is a cloud-based club administration and appointment scheduling system for small and medium-sized enterprises. Gyms, fitness and personal training facilities, hairdressers, spas and massage centers, dancing schools, wellness centers, and yoga studios are among the main users of the product.
Main Feature
Booking management: Mindbody provides features including waitlist management, appointment booking through Facebook, automatic email and text scheduling, and online bookings. MINDBODY also allows you to manage your memberships.
Provide indicators for analysis: Within the Mindbody platform, businesses may evaluate and manage critical indicators such as income, sales, attendance, and client retention.
This information can then be utilized to create and implement marketing programs aimed at reactivating dormant clients through automated emails and SMS messages.
Customization: Businesses may even design a totally customized mobile app with bespoke branding to help with branding so that clients have the same familiar experience on their devices.
Pros
The product has a million distinct functions and is always looking for new areas to grow into. They provide access to everything through a powerful API and comprehensive reporting.
A simple and straightforward user interface. Payments, reservations, and cancellations are all simple.
Cons
Schedule in areas where scheduling is hard.
Integration with current systems was challenging, and convincing others to try it was much more difficult.
Price
Starter: $159/month
Accelerate: $279/month
Ultimate: $499 /month
Ultimate Plus: $699 /month
👉 Read More: 15 Inventory Software for Small Businesses In 2023 (Free + Paid)
👉 Read More: Top 10 Barcode Inventory Management Software in 2023
#3 Square Point of Sale - Retail Inventory Management for All Types Retailer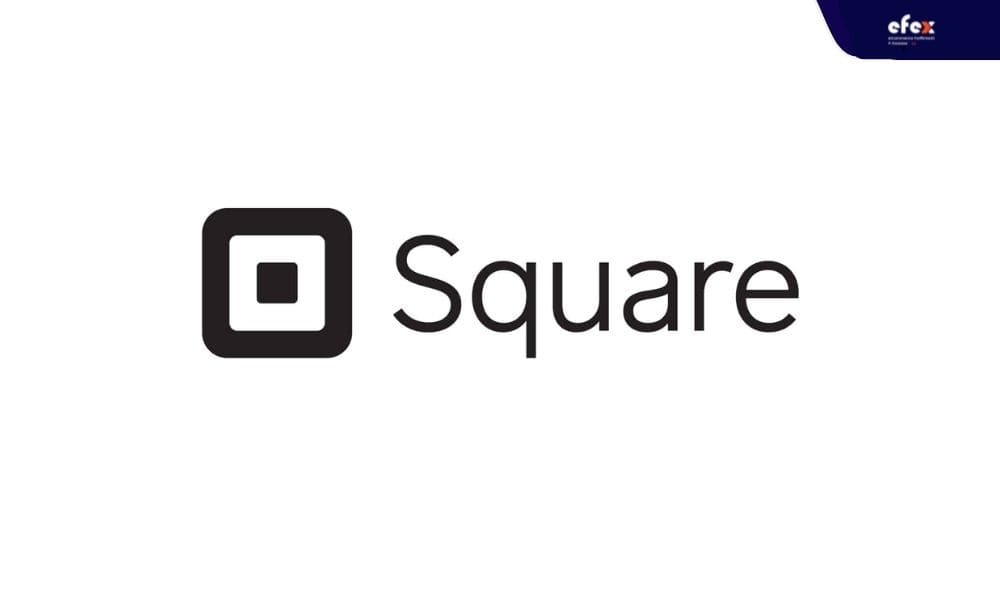 This software is a cloud-based POS and inventory management software retail for all types of retailers. Inventory management, reporting, and personnel administration, customer relationship management are all important features. The system includes built-in payment processing and Square hardware integration.
Main Feature
Quick inventory tracking: Users can track, change, and move inventory across all locations using Square for Retail. Besides, users also can receive automated warnings when stock levels are low, so they know when to prepare and submit purchase orders to suppliers. Items may be found by scanning barcodes or searching by keyword.
Provide customers' details: Square for Retail can establish customer profiles and track their details and purchase history automatically with each card transaction. It can also classify customers into lapsed, casual, loyal, or custom categories automatically. Customers' profiles can then be enhanced with remarks and preferences.
Pros
To begin, the price is reasonable. It was also quite simple to teach personnel about the system.
Square helped with initial setup and usability.
Cons
There have been instances where customers have been charged twice and times when they have not been charged at all.
Having to deal with these hurdles while selling at the farmer's market on a strict timeline.
Price
$49/month, or a one-time fee of $999
#4 Booker - Best Retail Management For Spa and Beauty Business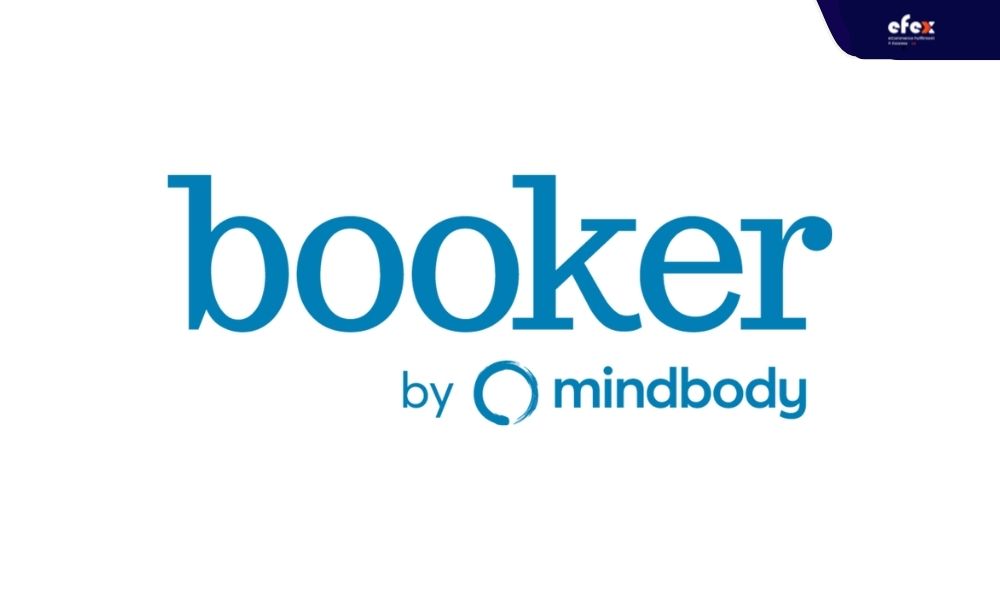 MINDBODY's Booker is cloud-based booking software that gives businesses in the cosmetics and wellness sector, such as salons and spas, tools to manage their bookings, payments, customer interactions, and marketing activities.
Main Feature
Booking Management: Include a built-in scheduler and social media booking. Users can promote their available appointments on websites like Yahoo, Yellow Pages, Bling, SuperPages, and others using the service., email marketing, integrated point of sale (POS) functionality, customer surveys, and other features are among the highlights.
Client Database & Management: Customer surveys, customer relationship management (CRM), and customer loyalty options are all available.
Pros
Allow users to keep track of their books from the comfort of their own homes.
Ability to keep track of progress.
It features a fantastic booking tool that sent appointment reminders to staff and clients.
Cons
Clients with incorrect service and product histories that will never be repaired. Crashing financial transactions on a frequent basis.
When the program doubles and triples their monthly costs and doesn't show it on the recent purchases page, it seems as if it hasn't happened.
Price
#5 Zenoti - Retail Inventory Management Software for Spa, Fitness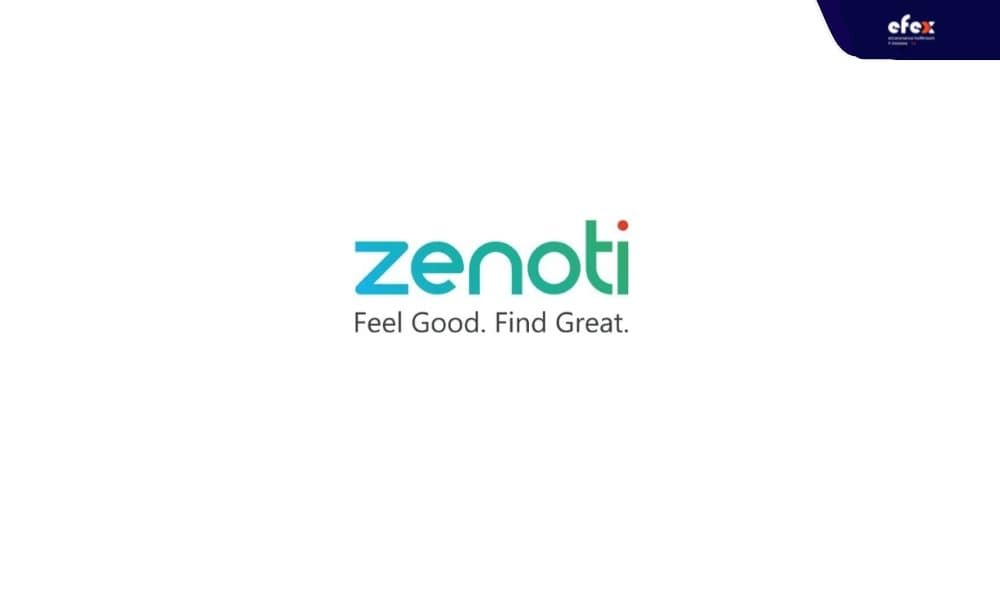 Salons, yoga, spas, med spas, and fitness facilities of all sizes utilize Zenoti, a cloud-based business solution. Appointment scheduling, inventory, payroll, billing, marketing, and customized reports are among the business functions available in a single database that provides a uniform, unified experience across various locations.
Main Feature
Touchless technologies: Online booking, self-check-in, queue management, and digital forms are available to customers, all of which are aimed to improve the customer experience, cut wait times, and remove needless contact.
Mobile POS: Employees have access to everything at the push of a button on their own mobile device, including modifying invoices and receiving payments, which brings the Point-of-Sale experience to the service chair.
Pros
All of our services and products were seamlessly imported and merged by the Zenoti team.
This program is extremely user-friendly and includes all of the necessary reports.
Cons
There are several, but the most essential is that there is no integration of all centers and no functionality that allows you to remove certain Custom Payments from collection reports, such as NO Payment.
Price
For accurate pricing, you need to contact Zenoti directly.
#6 Lightspeed Retail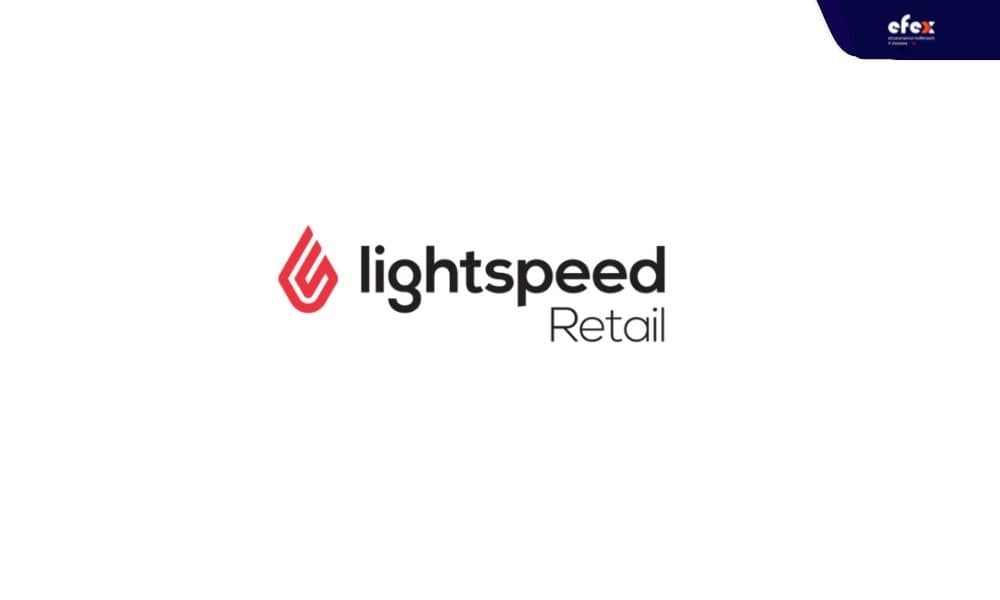 Lightspeed Retail is a cloud-based point-of-sale system designed for retailers in the clothes, footwear, jewelry, bike, sporting goods, pet, and home décor industries.
Data synchronization: Customers can control in-store and online inventories,, and assess multi-channel sales data using Lightspeed with a seamlessly integrated eCommerce platform.
Multi-store: The retail POS system includes multi-store features including inventory sync across all outlets, as well as mobile extensions that allow associates to check inventory and perform transactions from anywhere in the shop using an iPad.
Inventory management: Users may generate, track, and give serial numbers to items as well as generate product variants such as color, size, and material utilizing the retail POS solution's inventory management functions.
Pros
No credit card is needed within the 2 weeks of a free trial.
Integrates with 29 different apps.
Cons
E-commerce features are not included in the basic package.
Android smartphones are not supported.
For small businesses, some features may be superfluous.
Price
Lean: $69/month
Standard: 119$/month
Advanced: $199/month
#7 Netsuite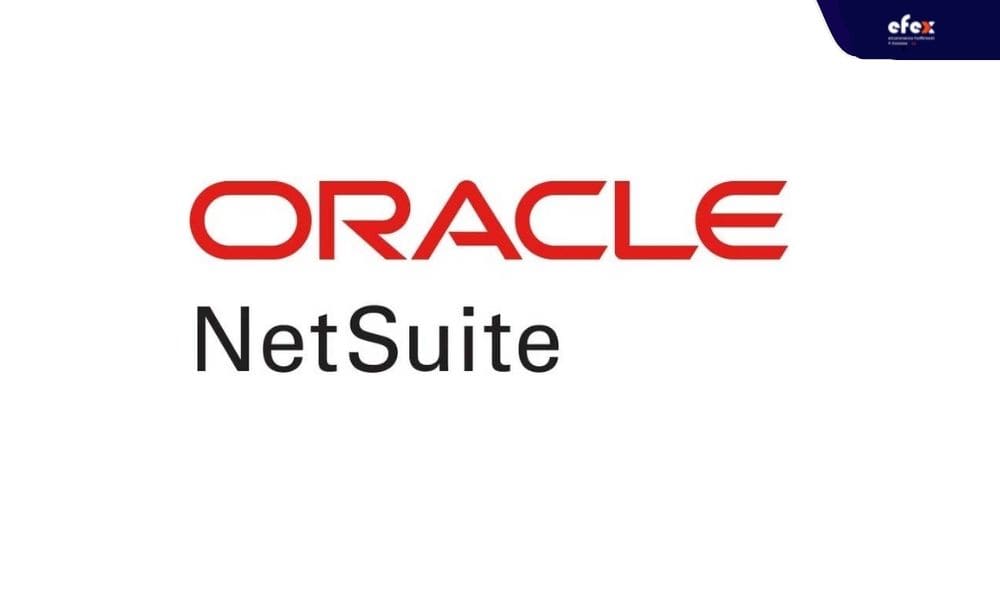 Oracle NetSuite is one of the most widely-used solutions in retail inventory management software. Customer Relationship Management (CRM), Supply Chain Management (SCM), Just-in-Time Inventory, low stock warnings, and more functionalities abound in NetSuite. Even better, because of a modular structure, the program is entirely flexible and scalable. You won't have to pay for stuff you won't use, desire, or need as a result of this.
Pros
Oracle is a high-quality management software company with the best features for retail store inventory management software, all built on a modular system that's completely configurable and expandable.
Cons
It's a pricey system, with a license starting at $999, but it's undoubtedly one of the finest inventory management software.
Oracle's features can be somewhat difficult, and its customer care isn't the best, so you'll need a highly skilled IT staff to implement it.
Price
#8 Fishbowl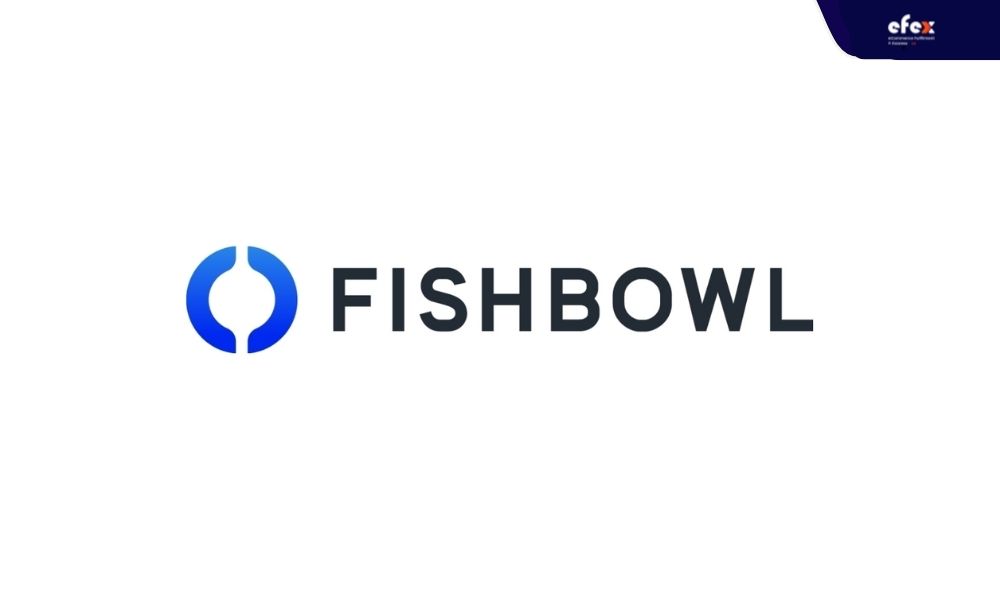 Fishbowl is a small and midsize business-focused hybrid manufacturing and warehousing management software.
Main Feature Inventory control, MRP (material requirements planning), work order management, job shop floor control, manufacturer purchases, and bills of materials are just a few of the key elements. The software can be installed on-premises or in the cloud.
Inventory management: Barcoding, asset management, cycle counting, raw materials management, reporting, and automated purchasing are all available with Fishbowl.
Analytics and forecast: It gives real-time stock level updates to numerous facilities within a company. The technology can forecast inventory needs based on sales patterns and allows companies to move merchandise from one warehouse to another.
Pros
It's simple to use and comprehend.
Cons
It's hard for businesses that are accustomed to their old methods to minimize product customization and keep them as near to out of the box as feasible.
Many customers who complain about Fishbowl are actually whining about inventory, which is extremely difficult to manage.
Price
Starting from $4395.00 one-time
👉 Read More: Top 10 Wholesale Inventory Management Software in 2023
👉 Read More: Top 15 Inventory Asset Management Software In 2022
#9 Cin7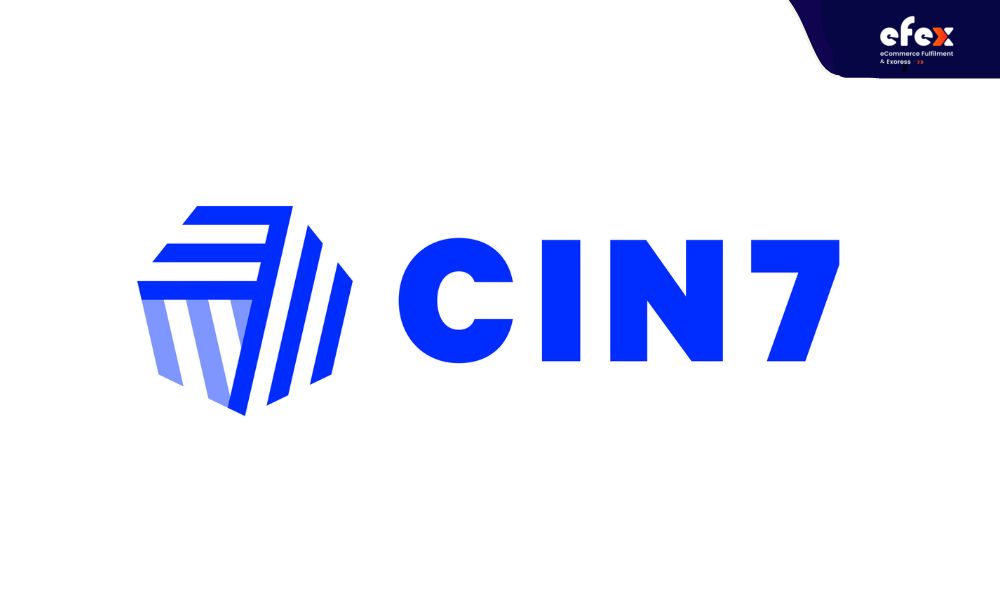 Cin7 is a fully automated POS system and inventory management system designed to meet the demands of a variety of business sizes and sectors. The solution is completely cloud-based and includes cutting-edge capabilities that help you sell and deliver your items faster and effectively.
Main Feature
Multi-location and sale channels inventory management: It integrates all of your inventory and allows you to manage numerous sales channels from a single platform, providing you a greater understanding of the method your shops and online sales are managed across all of your locations.
Cin7 is designed to be adaptable and streamline your workflow. It ensures that stock levels match orders regardless of how or where a company stores or sells its goods.
Adaptation with all types of business: Cin7 adapts to the way you do business with built-in warehouse, retail POS, and B2B modules, as well as connections to 200+ eCommerce platforms, marketplaces, EDI retailers, 3PLs, accounting, payment, shipping, and CRM services and channels.
Cloud inventory: This feature enables you to benefit from a more linked and simplified sales system. It gathers all of the data you'll need to ensure that your business runs effectively and makes it available via a variety of dashboards.
Pros
The functions on offer look interesting, and if they all functioned properly, the value for money would be reasonable.
The opportunity to make modest adjustments to the system software to meet our specific requirements.
Cons
Stock codes are not integrated with third-party logistics companies (3PL). Purchase orders are not integrated with the 3PL.
Price
Not provided by the vendor
It has a free trial
#10 Odoo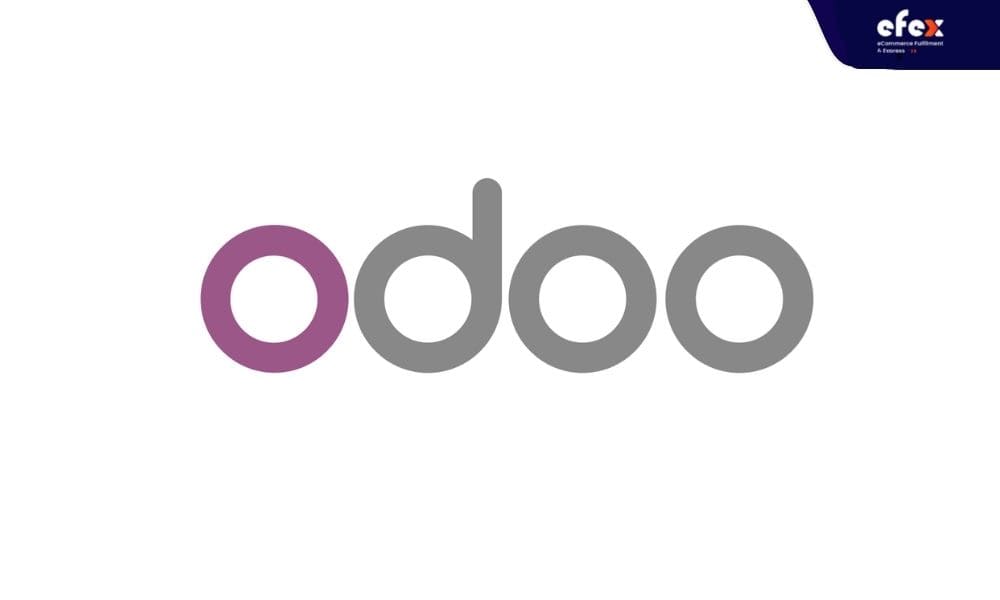 Odoo's integrated range of business software includes Odoo Point of Sale (POS). The module features an integrated inventory management function and is available both online and offline. It delivers consistent data across retailers. Odoo's POS module is one of several open-source business modules available, including marketing, accounting, warehouse management, and project management. Receipt/label printer, wireless support, customer history, automatic ordering, and inventory management are all included in the POS module.
Pros
A free inventory management software for the retail stores; however, this one is limited to only two users. You'll need to purchase the open-source mode if you wish to enter an infinite number of users.
Cons
This retail inventory management software functions more similarly to an ERP, and because it is an open-source platform, it requires specialized skills to operate and support.
Price
It has a free version
Starting from: $20.00 /month
#11 uAttend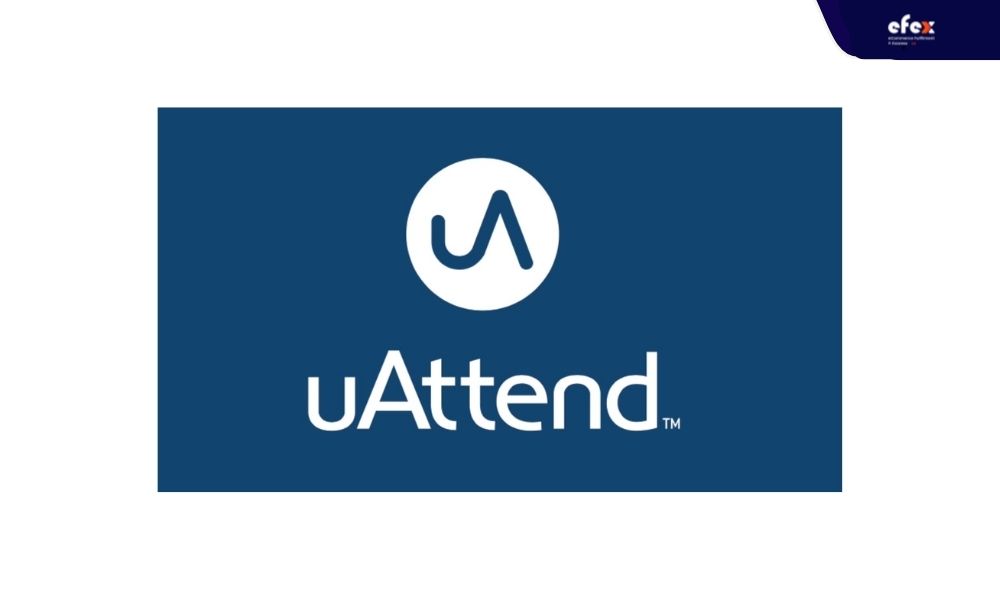 uAttend is a mobile staff management system that works across all platforms. It's a cloud-based system for keeping track of staff attendance and time records.
Employee scheduling: Employees may punch in and out using time clocks, browsers, and mobile devices using the application. The tool also allows employees to clock in and out from faraway places using geo-location hot spots defined by their employers.
Time tracking: uAttend maintains track of punch-in and punch-out times, as well as any transfers across departments, in real-time. Preventing overtime pay misuse, delays in time card approval, sluggish payroll creation, and missing version upgrades are all issues that need to be addressed.
Pros
It offers strong benefit request and approval features and interfaces with the payroll provider effectively.
uAttend is simple to install and use.
Cons
Updates can sometimes cause more difficulties than they solve.
It might be aggravating when it takes a long time to register a fingerprint. It's frequently the result of a filthy finger, a dirty screen, or too many touches in a short period of time.
Price
Starting from: $22.00 /month
#12 Simpleconsign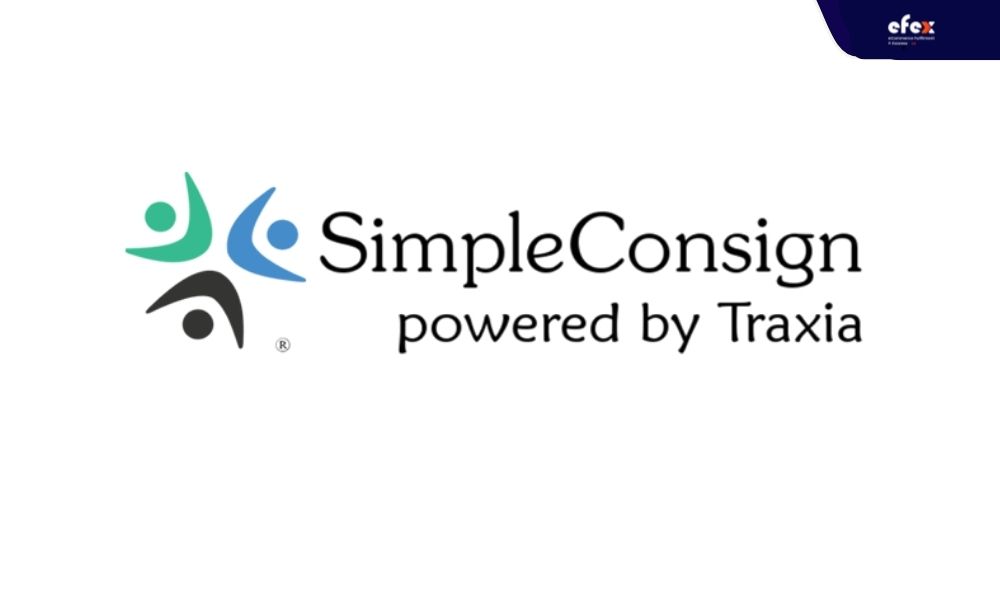 Consignment businesses, small retailers, resellers, art galleries, and antique malls can use SimpleConsign by Traxia as a web-based single or multi-store system. There is no need to download anything, and setup, data conversion, and backups are all included. Users can purchase the system outright, giving them the option of having automatic cash or credit alternatives on their checkout displays.
Real-time analysis: SimpleConsign handles customer analytics (including loyalty programs), consignor relationships, eCommerce, and real-time dashboard views. It also distinguishes between consignor and store-owned goods (new or used).
The system includes comprehensive reporting that provides a comprehensive real-time picture of sales and operations.
Open API: SimpleConsign can also create a fully integrated website with a cart, and retailers can post their items online using the system's open API.
Pros
Simple Consign includes a simple online store connection. One of the finest benefits of Simple Consign is that it keeps a daily record of your COGS without requiring you to fetch several reports.
When you've got questions, tech support has been quite helpful.
Cons
There are no update warnings or information on what has changed. There is no SMS/EMAIL notification for consignors when things are sold.
Price
Starting from: $22.00 /month
#13 Phorest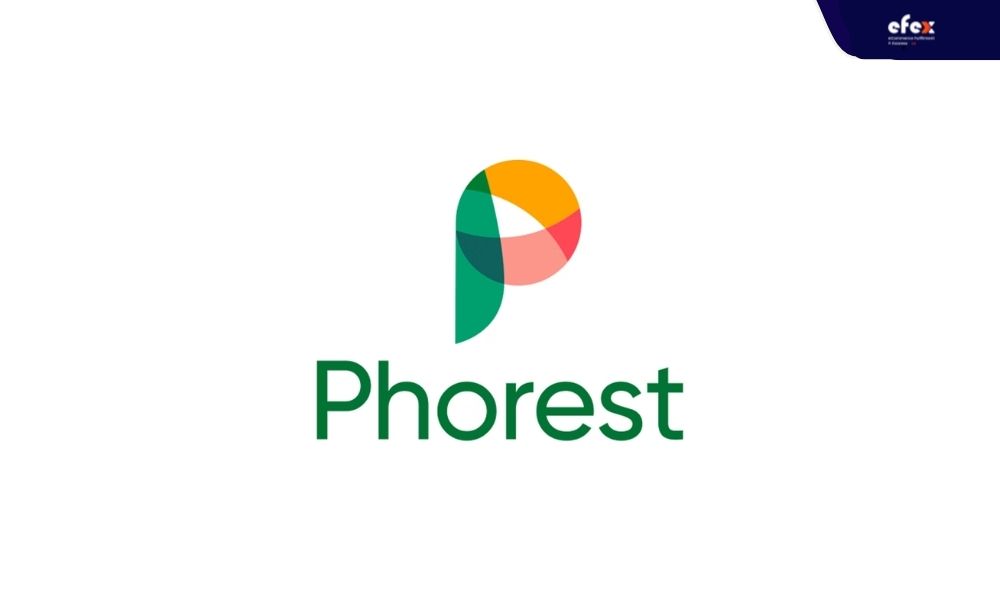 Phorest is a salon management software package that includes appointment bookings, point-of-sale, inventory management, and reporting for small and medium enterprises. The program offers a salon-branded app for mobile phones and tablets, as well as cloud-based deployment. Phorest includes online booking, which allows salon workers to manage appointments via the salon's website and Facebook page. To assist avoid overbooking, once an appointment is scheduled, it is automatically updated in the system.
Pros
Staff rostering is also fairly nice, and the journal features are excellent.
Easy to use, one of the best software on the market, excellent support staff, cost-effective, and constant upgrading with new features and improvements.
Cons
Training is difficult.
Clients found online booking to be inconvenient and felt like they were gambling.
Price
Starting from: $99.00 /month
#14 Clover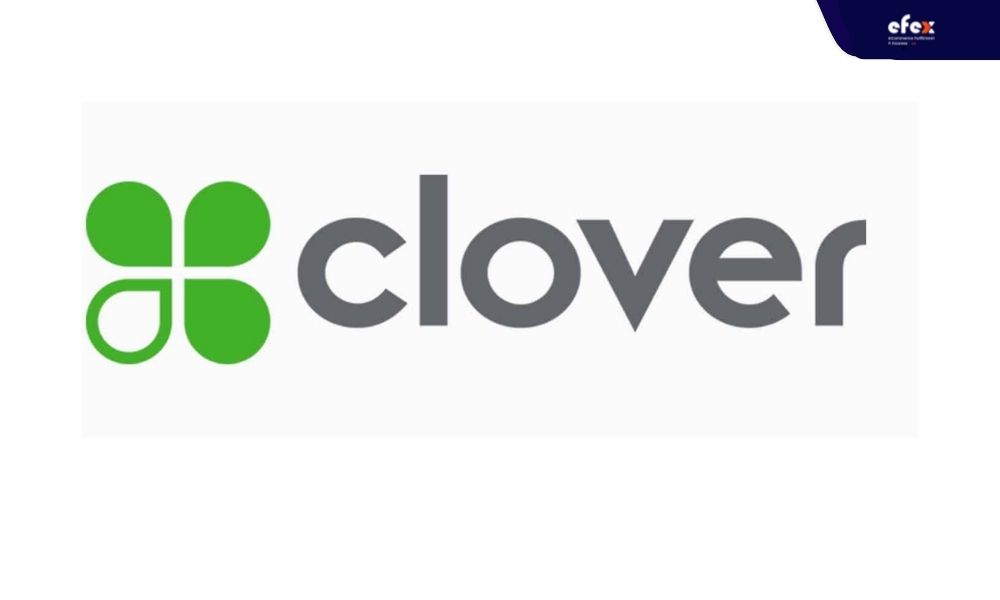 Clover POS is a custom-hardware-based system for a variety of retailers. This POS system has web-based and server-based deployment choices, as well as a mobile POS option, countertop hardware alternatives, and contactless payments. Clover Dining is the most popular point-of-sale app for restaurants.
Automate inventory management activities: Businesses can expedite sales, payment processing, and inventory management, among other things, using the Clover POS system. Clover can replace a paper receipt printer, cash register, barcode scanner, label printer, and other outdated operations.
Various payment methods: Credit card swipes, Apple Pay transactions, PIN and chip card payments, and contactless payment methods are all supported by payment processing.
Timing clock: Clover POS also connects with QuickBooks, features a time clock for tracking clock-in and clock-out timings, and handles purchase orders and vendor maintenance.
Provide key metrics: Companies can visualize critical information metrics in real time with the Clover POS dashboard. Menu customization, order tracking, and data reporting are among the other features.
Pros
The application is simple to install and use in a store. It has a wide range of apps that make it suitable for almost any market.
Cons
Clover tablets slow down over time.
Price
Clover Payments: $0
Clover Essentials Plan: $9.95/month
Clover Register; $39.95/month
Counter Service: $39.95/month
Table Service: $69.95/month
No Hardware: $9.95/month
#15 TouchBistro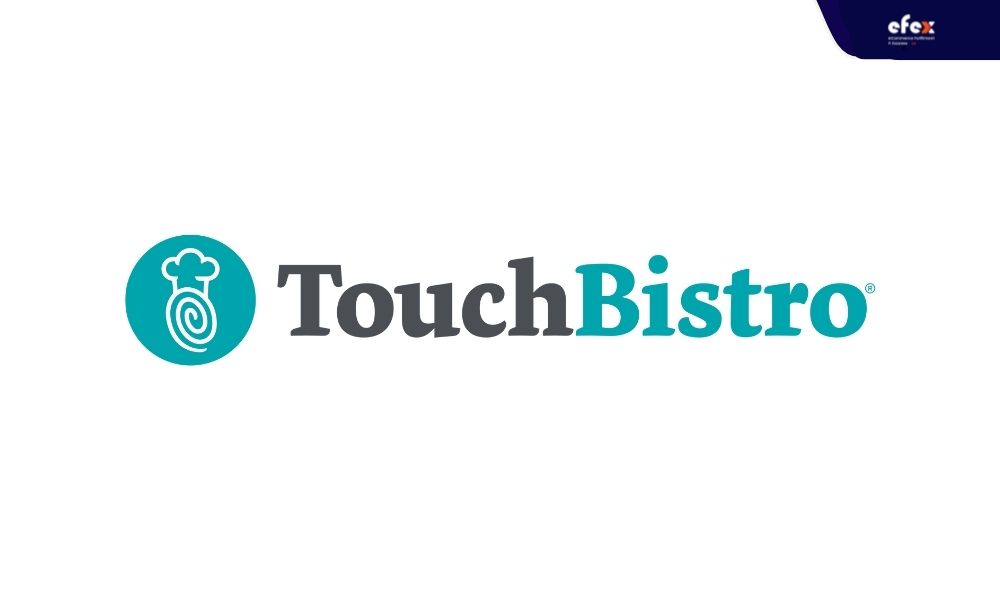 TouchBistro including an all-in-one point-of-sale POS is a restaurant management system that simplifies restaurant administration. TouchBistro helps restaurateurs streamline and simplify their operations by combining the most important guest engagement solutions, front of house, and back of house into one strong system.
Pros
Customer service, a quick system that doesn't require the internet to function, menu photos and unique things to present to guests at the table, data to track your profits, and much more.
Cons
With layered modifiers, the setup was a little difficult.
Price
Final Thoughts
Above is much excellent retail inventory management software we find after researching. You may feel overwhelmed with so many choices. This is why, before beginning the product research part of the process, you should sit down and figure out exactly what you need from your inventory software. Make a checklist you absolutely need and want, and then decide how much you're willing to spend on each.
The best retail inventory management software exists, and with a little work and study, you can discover the software that will help you grow your business.