Asset management software helps businesses maximize asset efficiency while lowering the cost of lost or underutilized equipment. Businesses cannot know what they possess or how much it costs them unless they track their assets. While some organizations may be able to monitor their assets using a simple spreadsheet, whether they have dozens or hundreds of them, there is no way to keep an accurate and regular accounting.
Users can use inventory asset software to follow the location of assets that have been physically identified digitally. It also keeps track of assets and inventory and may notify management when spare parts are running low. We've compared price, special features, advantages and disadvantages, and other factors in our overview of 15 inventory asset management software.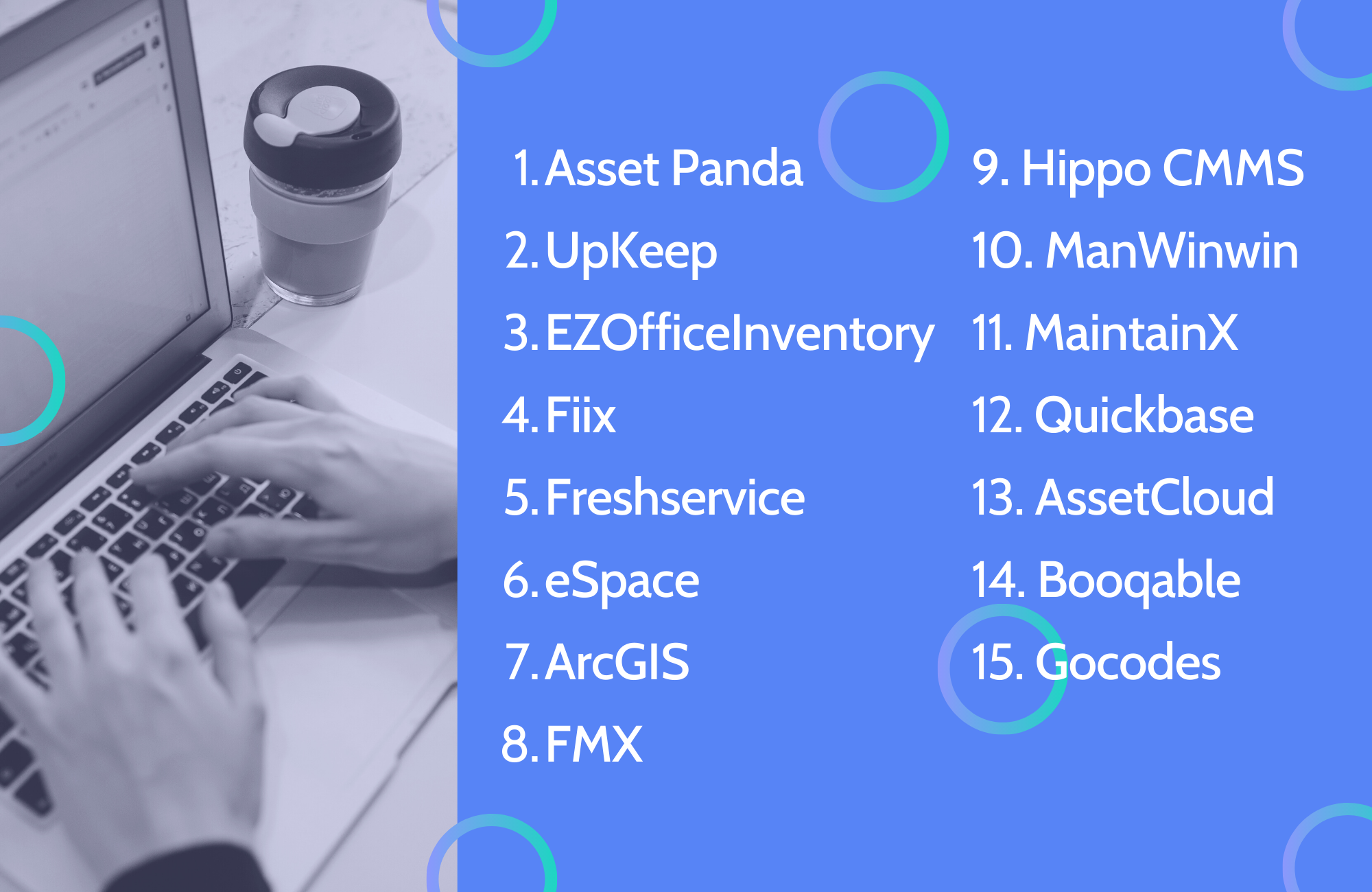 Asset Panda - Popular Inventory Asset Management Software
Asset Panda is a cloud-based system for facility managers that includes asset monitoring and maintenance management among its features.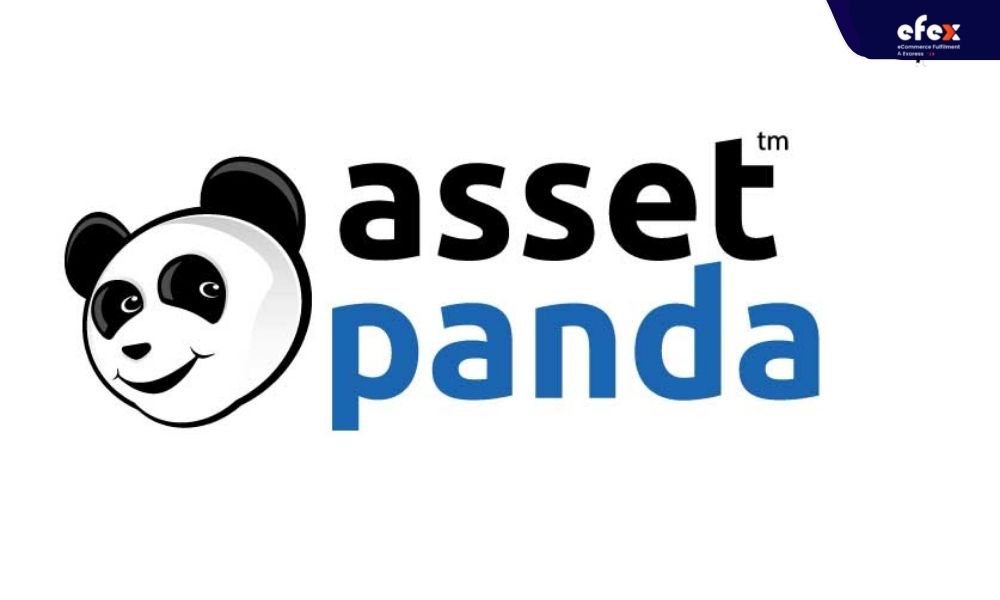 Features
Allocate and track assets easily: Users can allocate assets by location and track depreciation using Asset Panda. A barcode scanner will help you seek up asset information and automate pick lists.
Role-based security: Employees are provided the right amount of access, ensuring that they always view the information relevant to their task.
Customized exporting and reporting: Reports may be sent automatically through email, with the option to include custom calculation fields (and specify whether or not each item should be necessary).
Operating at ease: Auditing, facilities management, compliance, and purchase order administration, equipment support ticketing are all made easier with Asset Panda.
Pros
GUI interface is easy to use
Since it's web-based, it can be accessed whenever you want.
Assets and fields are simple to edit and change.
Cons
Lack of offline usability. Because certain regions lack cell/wifi service, an offline feature that can sync later when a link is established would be advantageous.
Until you have some familiarity with the system, the administrative options are not the simplest to navigate.
Price
Asset Panda has yet to release price details
It has a free trial version.
- Read More: Order Management System: Definition, Process And Value
- Read More: Order management system for Ecommerce: Definition, Key Effect, Benefit
UpKeep - Best Ease Of Use Inventory Asset Management Software
Your team will benefit from UpKeep's CMMS, which is a modern inventory and asset management software.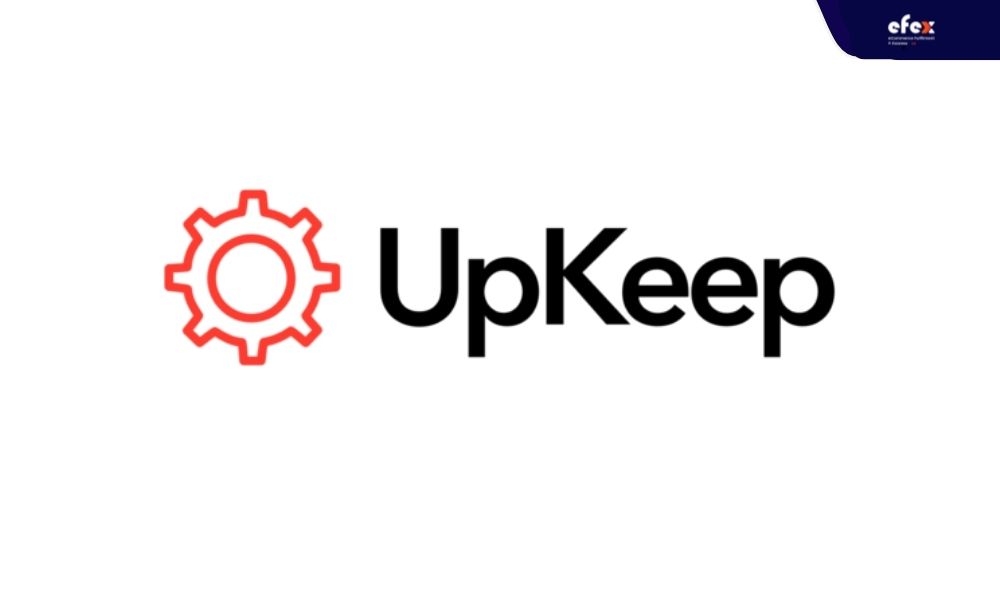 Features
Work order management: UpKeep allows you to create work orders on the fly, receive messages when tasks are modified, and receive alerts when assets go down directly from your app, allowing your firm to function more effectively than ever before.
Optimize workflows: A task overview page displays impending work, as well as due dates, criticality, and assets or personnel assigned to each. Users may include notes, a color-coded priority rating, photos, materials, and users when creating new tasks.
Mobile app: Users can use the mobile application to develop projects, send work orders, manage assets, and more. UpKeep is designed for small to medium businesses in a variety of industries.
Pros
Ease-of-use
The software can be customized to a large extent.
It has a straightforward, simple, and concise workflow.
Communication with the team is simple.
Cons
There are few options for modifying how reports are printed
Instead of being able to drag numerous documents into a work order, you must submit photographs and documents one by one.
Price
👉 Read More: 15 Inventory Software for Small Businesses In 2023 (Free + Paid)
EZOfficeInventory - Flexible Asset Management System For All Business
EZOfficeInventory is a flexible asset and maintenance management system for businesses of all sizes. The cloud-based software operates in the same way that you do and can be accessed from anywhere at any time.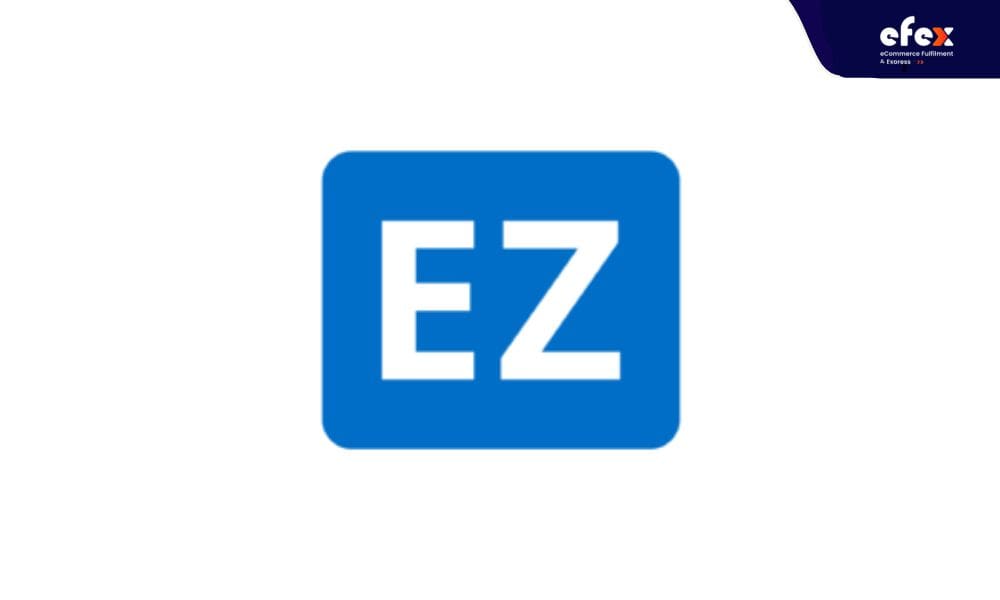 Features
Offer a full inventory management system: EZOfficeInventory helps you track goods across places and departments, scan barcodes from your mobile, simplify item maintenance to improve functionality, keep stock levels at optimal levels at all times, and manage all of your users and vendors with one system.
Mobile app with barcode: EZOfficeInventory includes a mobile app with barcode and QR code scanning capabilities, allowing you to track inventory levels in the inventory management module from anywhere.
GPS tracking & API: Users may track item whereabouts via GPS tracking, which allows them to monitor their assets on an interactive map and locate missing or misplaced items. The software has a REST-based API that can be used to interface with other REST-based systems.
Customized reports and dashboards: By this, users may track and monitor assets. Besides, users can refer to previous inventory data and make judgments about how they manage their inventory.
Third-party programs are integrated: Zendesk, Jira, Dropbox, Active Directory, and OneLogin are integrated.
Pros
Asset data is simple to import.
The system enables you to easily manage assets and inventories.
Custom reports and simple depreciation management let you make well-informed judgments.
Cons
The display is not responsive to the size of your screen. Manually resizing column widths is also not allowed.
The ability to generate shelf barcodes or QR code labels is not available. External software is required; however, you may simply link them one by one.
Price
Starting from $35.00 /month
👉 Read More: Top 10 Barcode Inventory Management Software in 2023
Fiix - Best Cloud-Based Inventory Asset Management Software
Fiix is a cloud-based CMMS (computerized maintenance management system) that assists companies in organizing their maintenance departments, reducing repair backlog, and focusing on preventative maintenance.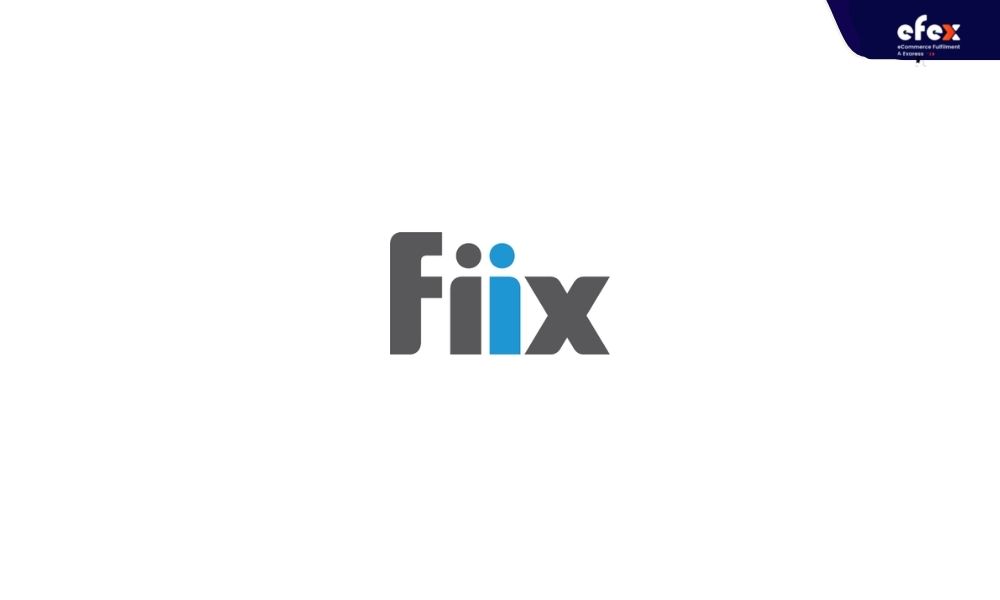 Features
The CMMS aids in the management of work orders and physical assets, as well as the scheduling, tracking, and recording of asset performance and maintenance history. Inventory monitoring, parts and supplies management, an interactive calendar, printable QR tags for asset tagging, customized reports, multi-site administration, ERP connectors, and more are among the other features. Pros
Work orders are simple to create, and periodic maintenance is simple to set up.
Tracking is simple to use.
An excellent system for a startup, an existing company, or one that is fast expanding.
Cons
The asset list does not display asset codes or model numbers; the user must visit the asset to get this information.
Fiix makes it difficult to create reports.
Price
Starting from $45.00 /month
Freshservice
This software is a cloud-based IT Help Desk and service management platform that helps businesses streamline their IT operations.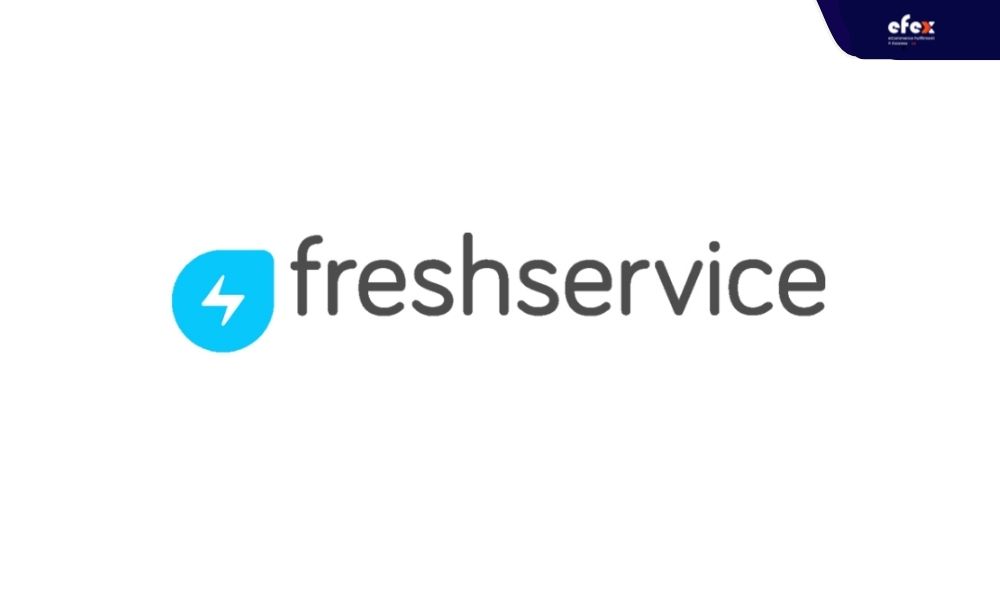 Features
Asset management: This feature helps businesses keep track of their IT assets. Asset visibility and awareness may be improved by adding, tagging, tracking, and delinking software and physical assets.
TIL-compliant: Freshservice offers ITIL-compliant components to assist administrators in managing assets, change, issues, incidents, and releases.
Arcade" gamification: This module allows IT agents to earn points and make IT-related duties more fun. Using different criteria, the solution allows administrators to produce predefined reports for events and updates.
Pros
Easy to set up, reasonable pricing, flawless performance, and data accessibility
Good platform for managing issues, problems, revisions, releases, and requests.
It performs an excellent job of keeping all relevant data in one location.
Cons
Customization of forms and categories is lacking.
Integration of remote services is lacking.
Price
Blossom: $19/agent/month (billed yearly)
Garden: $49/agent/month (billed yearly)
Estate: $79/agent/month (billed yearly)
Forest: $99/agent/month (billed yearly)
eSpace
eSPACE is a facility and maintenance management suite that runs on the cloud. Churches, Houses of Worship, and private schools are served.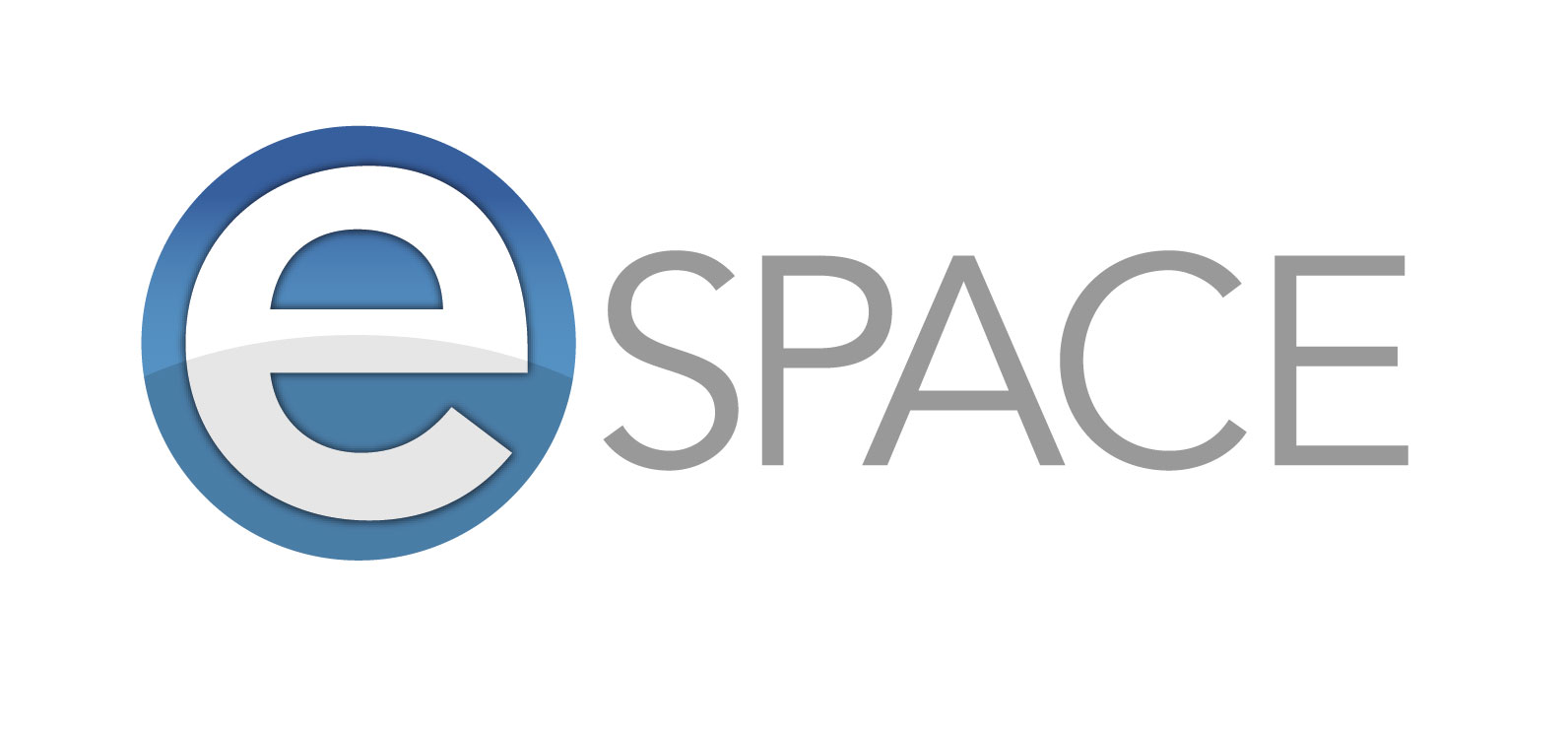 Features
SaaS-based: This solution includes event/facility scheduling and registration, billing and invoicing for space rentals, and key system connectors to improve operational efficiency.
Work order management: Work-order email notifications, reminders, alerts, data transfer, depreciation schedules, resource tracking, and capital-reserve planning are among the other features.
Pros
Ease of use
It works in conjunction with their other programs, which help you save time.
Cons
eSpace might be tough to use on a number of platforms and devices at times. It will have problems interacting with older devices.
Sorting, downloading, and curating specific calendars that don't display all events.
Price
Starting from $50.00 /month
ArcGIS
ArcGIS is a mapping and analytics software that assists companies in manufacturing, banking, healthcare, and other industries.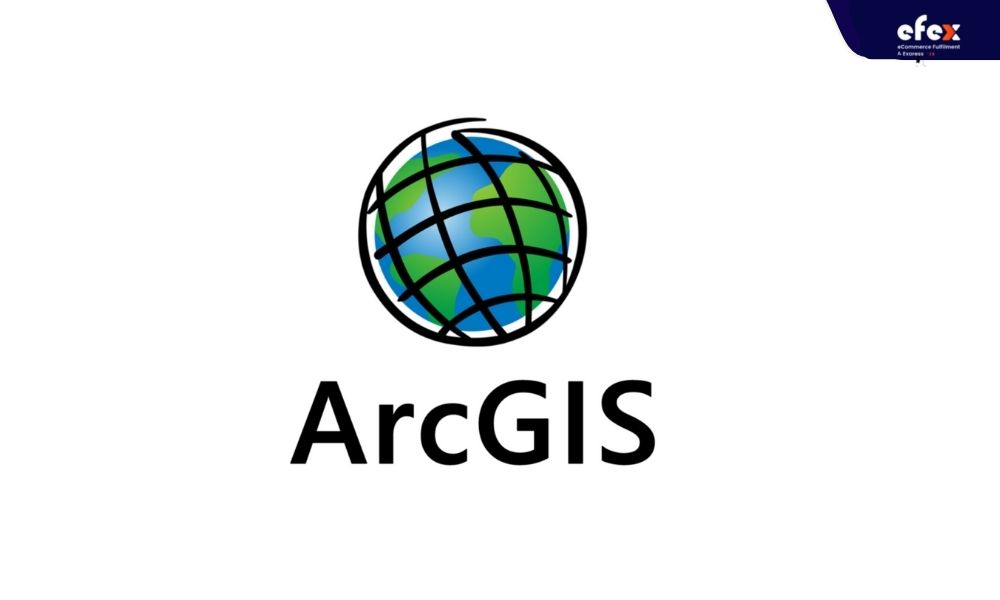 Features
ArcGIS' business analyst: Managers can use this tool to obtain location-specific information for better market planning, site selection, and consumer segmentation.
Robust dashboards: Supervisors can view KPIs, data trends, and project progress using the tactical, strategic, operational, and informative dashboards.
Crowdsource reporter tool: Employees can also utilize this tool to anonymously submit complaints, observations, critiques, and comments on specific plans and ideas.
An application programming interface (API): This is included with ArcGIS, allowing organizations to link the platform with a variety of third-party applications.
Pros
The simplicity with which a beginner can use the software. There are several helpful features with sufficient detail.
ArcGIS can be used in almost any GIS environment.
Cons
While ArcGIS is a hugely complicated software platform with plenty of automation and analytic capabilities, there are only a few modules dedicated to learning tools.
Price
There are 9 price editions in ArcGIS, ranging from $100 to $3,800.
FMX
FMX provides customizable maintenance and facilities management software that helps businesses optimize procedures, boost asset efficiency, and transform actionable data into actionable outcomes.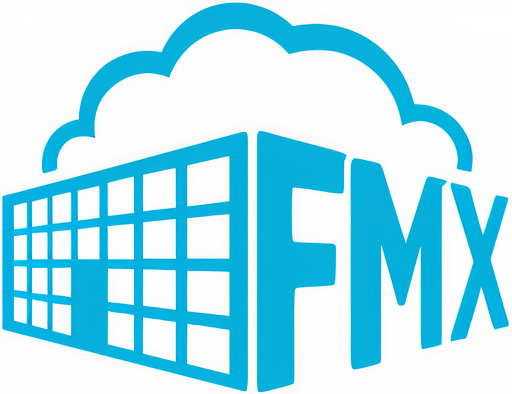 Features
Simple system: Work order resolution time is reduced, preventative maintenance chores are organized, and you can manage your equipment and assets all in one simple system.
Continuous client service and training: Furthermore, the solution is available from any web browser, including mobile devices, and enables for an infinite number of users to submit requests at no additional expense.
Pros
Very simple to set up, operate, and maintain, with outstanding customer support.
Cons
There is occasionally a lag in the drop-down fields.
Failed inspections do not automatically generate work orders.
Price
Not provided by FMX
It has a free trial version
👉 Read More: Top 10 Wholesale Inventory Management Software in 2023
Hippo CMMS
Hippo CMMS is a flexible, cloud-based computerized maintenance management system for a variety of industries. The company was founded in 2004.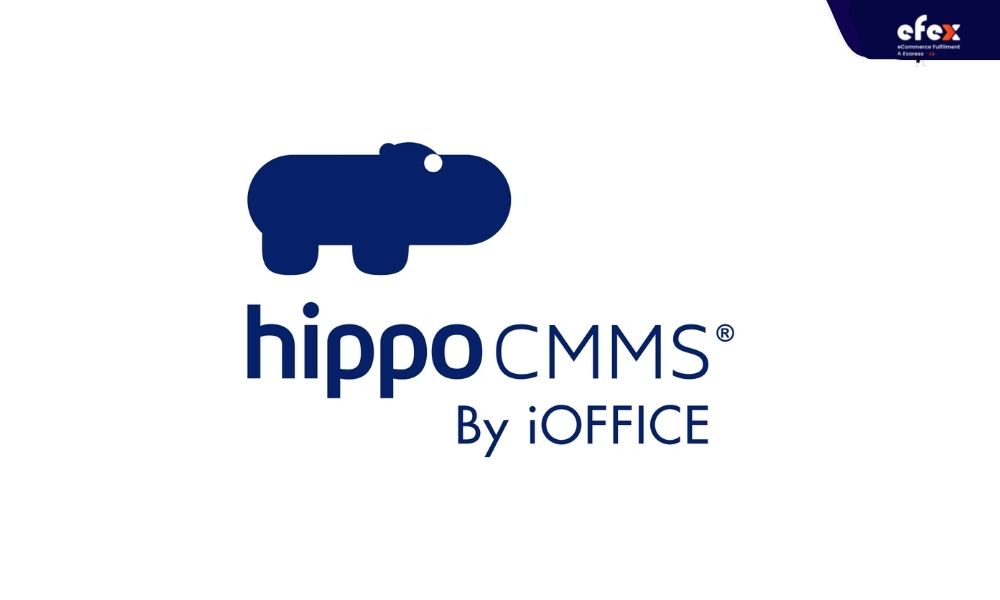 Features
Same UX design concept: Features are only useful if they are easy to locate and use. The software's layout is simple and straightforward, making it simple to learn. Customers notice a quick return on their investment.
Work order management module: This feature is at the core of the software. After reviewing tickets, work orders are prioritized, delegated, and tracked. Technicians have everything they need to maximize wrench time with data-rich work orders.
The appropriate parts are required to do the work correctly. Work orders can be correlated with materials and parts, and levels are automatically updated.
Maintenance program & customized reports: The information gathered may subsequently be incorporated into a preventative maintenance program and customized reports. This avoids unexpected, expensive repairs that cause stress and break budgets.
Employees access: Staff at different levels can use the system to handle work orders, complete maintenance requests, manage preventative maintenance and replacement parts, and generate reports.
Pros
The interface is simple to understand and use, and the documentation and videos for support and training are excellent.
Cons
For small businesses, it's too expensive.
Price
Hippo Starter: $35/month
Month Hippo Plus: $55/month
Month Hippo Pro: $75/month
ManWinwin
ManWinWin (CMMS) is a hybrid maintenance management system software that assists maintenance employees in tracking and repairing assets and equipment in a variety of industries, including industrial plants, shopping malls, ports, hospitals, and government institutions.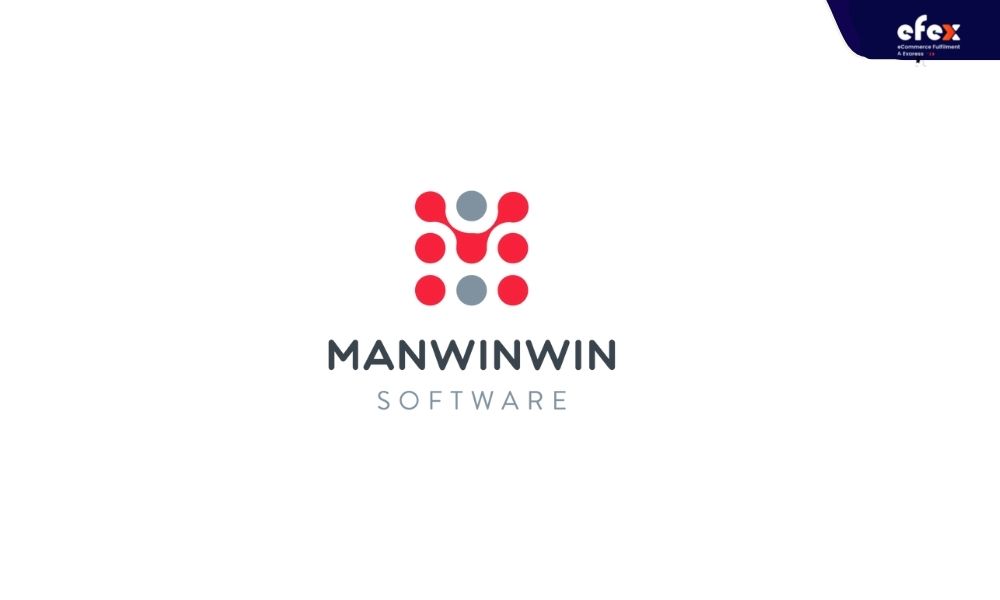 Features
Use at ease: While lowering expenses and downtime on equipment. ManWinWin is a versatile, simple-to-implement, and easy-to-use solution for asset maintenance management and organization.
Informative databases: Asset datasheets or dashboards give information on asset components, location, vendor information, codes, photos, and a checklist of activities for maintenance employees to accomplish and assist track maintenance records for equipment assets.
Pros
It's simple to set up and manage.
The ability to concentrate all information about the maintenance manager ensures a high level of control and efficiency in operation.
Cons
Because of software operation, regular updates are quite challenging.
Work orders that have been closed are no longer accessible for reference.
Price
$599 for one-time payment
MaintainX
MaintainX is a web-based CMMS that may also be accessed via mobile devices. Its goal is to increase workflow completion and team communication. Operational teams in small to large enterprises can use it.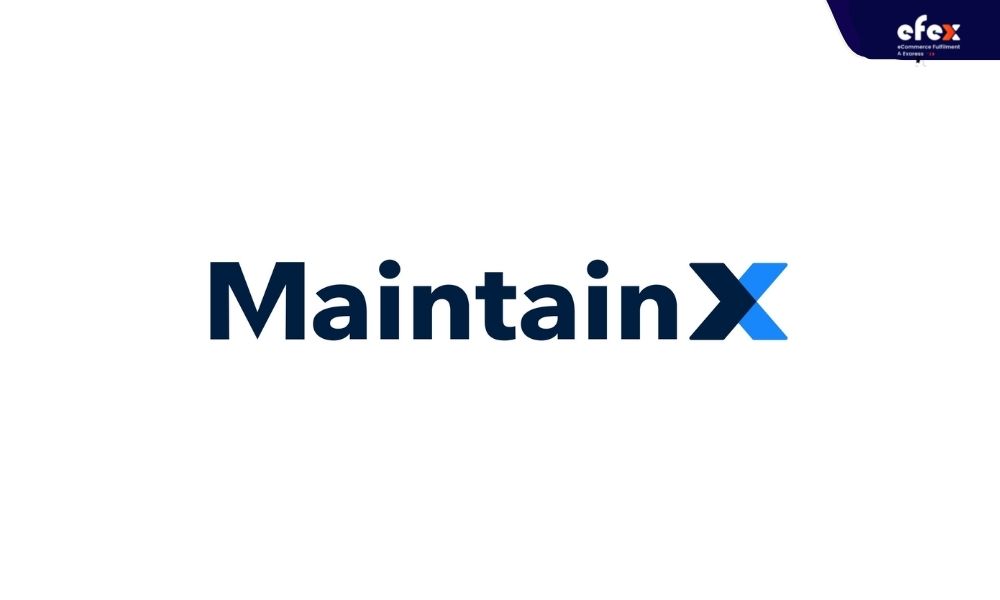 Features
Tracking system: Users can track an infinite number of assets and produce an endless number of work orders using this software. This solution also contains an internal communications system that cuts down on superfluous emails and streamlines workflows.
Customized templates: Users can quickly develop customized templates, such as processes and checklists, with MaintainX. Inspections can also include annotated images to offer extra information about the state of an asset or location.
Pros
The app is compatible with both computers and mobile devices.
Everything runs smoothly.
It is simple to operate and scales well.
Cons
Worksheets are time-consuming and simple due to the inability to bulk update in spreadsheet format.
Insufficient capacity to include data such as equipment component information and specifications
Price
Free Essential: $10/seat/month
Premium: $39/seat/month
Enterprise: Contact the vendor
Quickbase
Quickbase is a low-code software development platform that allows businesses to bring together information, people, and workflows in a single cloud-based platform for distribution.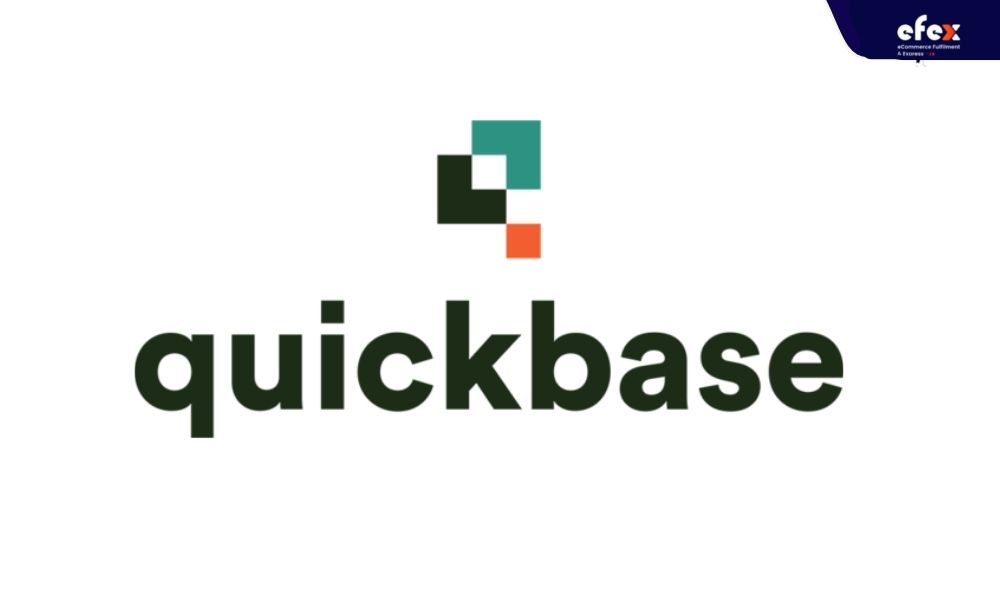 Features
Ability to create apps: Quickbase enables individuals to develop apps utilizing basic relational database capabilities, or businesses may use the service to cooperate on app development. This helps manage practically any process by beginning with a template or starting from scratch using simple database skills and point-and-click features.
Collect data: You may also use Quickbase to gather data and information from your important systems, like ERP or CRM, and generate new dashboards that update in real-time.
Pros
It works effectively as a data store and presentation tool for massive data collections.
Apart from APIs and custom sites, QuickBase's forms and easy charts are among the greatest features.
Apps may be restricted to certain workers, which is beneficial for both security and efficiency.
Cons
This program is missing some functionality that should be included, and contact support with help may be difficult.
After altering your data, you can keep getting error notifications.
Price
Team: from $600/month
Business: from $2000/month
Enterprise: contact Quickbase for pricing details.
AssetCloud
AssetCloud is an asset tracking service that allows businesses to track, audit, and report on their hardware and software.
Features
The system is available for both on-premise and cloud deployment. IT administrators may use AssetCloud's inventory management module to automate manual tasks and conduct real-time audits. The technology also allows businesses to keep track of warehouse inventory, stockroom management, and retail inventory. Managers can use it to build data visualizations and examine inventory and operational data in real-time.
Pros
It's simple to use and teach others.
Allows for a lot of customization so you can personalize it to the specific object you're giving away.
The online system allows users to quickly track their status.
Cons
The reporting system is quite ineffective.
The pricing is too high.
Price
Booqable
Booqable is the only cloud-based rental software that streamlines your rental process and interacts easily with your website. It works with companies that rent out cameras, bicycles, wedding and event décor, party equipment, tools, outdoor and camping equipment, kayaks, skis, and surfboards, among other things.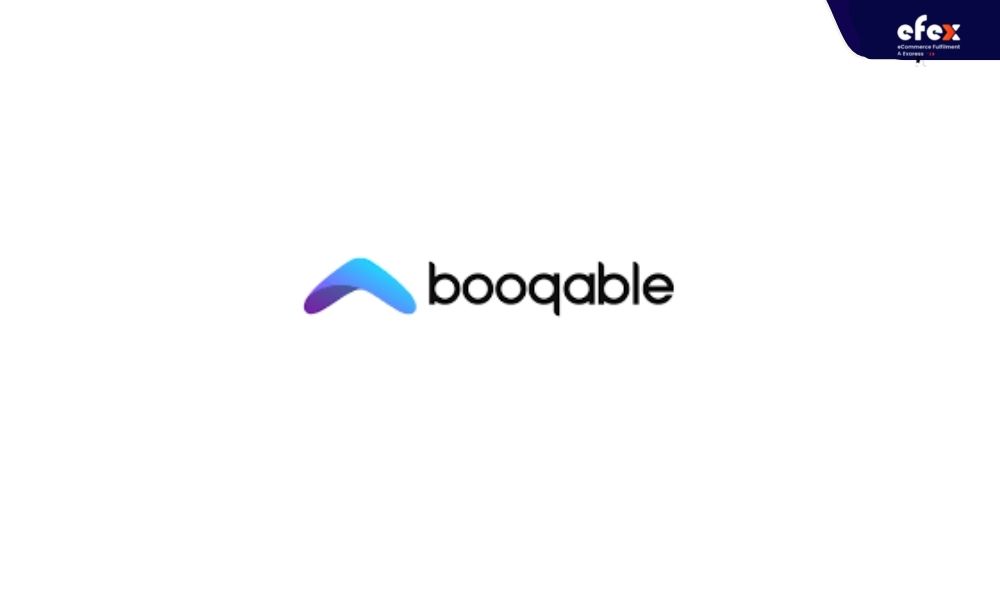 Features
Solution for rental stores: Booqable provides a full solution for rental stores to manage and develop their business online and in-store, with a simple UI, good support, and a robust feature set.
Order and inventory management: CRM, quoting and invoicing, contracts, email templates, payment interfaces, and much more are all included in Booqable. You may also utilize Booqable to allow consumers to schedule and pay on your current website.
Pros
Easy to use with a short learning curve. Perfect for our specific product line.
Adding products is quick and simple. I'm looking forward to seeing how this will benefit my dress rental business.
Cons
It's quite inconvenient because you can't upload files (contracts) into Booqable.
A few typical elements (such as a bike basket as an option) are lacking.
Price
Essential: $29/month or $35/month
Pro: $79/month or $95/month.
Premium: $249/month or $299/month.
Gocodes
For small and medium businesses in the education, accounting, engineering, construction, and health care industries, GoCodes is a cloud-based asset and inventory management system.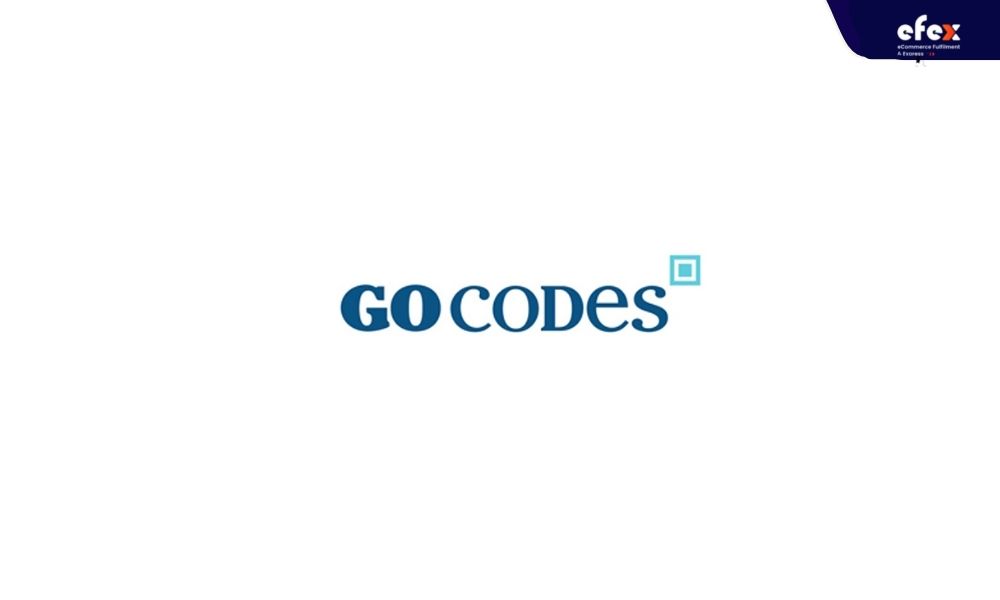 Features
Tracking system: The maintenance schedule, depreciation, cost, warranty, check-in/out, and location are all tracked in GoCodes' central database. It also tracks items using smart devices to update inventory information.
Employees may use any computer or smartphone to log in and access and edit asset information, as well as check assets in and out.
Invented QR code asset tags and labels: The public asset and company information may be read when the asset tag is scanned, and a message can be sent to the firm.
Automatic reminders: Users may book future appointments and service chores using GoCodes, and then receive automatic reminders before the due date. When inventory levels are low, automatic email notifications can be used to keep track of them.
Pros
This tool is simple to use, and many of the fields may be customized.
It's a convenient method to keep track of equipment and items like iPhones, iPads, and other mobile devices.
Cons
Because we used a separate inventory system, the setup was a bit difficult.
No GPS tracking, no easy method to send calibration reminders for test equipment, and the sticker size is too large for some.
Price
👉 Read More: Top 10 Vendor Inventory Management Software in 2023
Conclusion
It might be hard to pick the right asset management software for your business. There are numerous moving parts in an inventory asset management software, and feature sets and costs might vary significantly. The first problem is choosing among more than two dozen providers.
We looked at various variables to limit your options to the finest asset management software, including ease of setup, ease of use, standard features, mobile capabilities, reporting, and cost.
Finally, these critical elements should be considered when selecting an asset management software that is appropriate for your specific company objectives.