With the economic development, the shopping needs of consumers are increasingly large and diverse. Vietnam is becoming one of the most vibrant business environments in the region. Especially for the fashion business, an industry that has grown tremendously in recent years.
In this article, we will give you the Top 11 Vietnam Online Clothing Stores in 2023
Shopee - Vietnam clothing stores online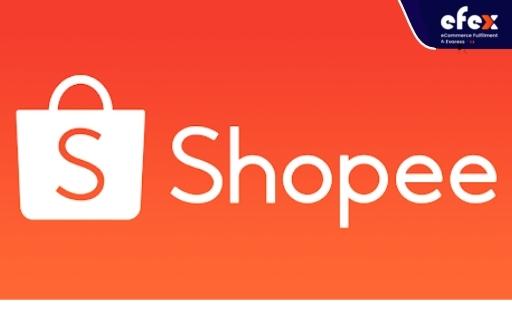 With the great progress of information technology, people's lives are becoming more and more convenient and comfortable. This gradually changes the buying behavior of customers. Many e-commerce systems have emerged that allow you to buy clothes from vietnam online with one click, pay online, and sit at home waiting for your order to arrive.
Highlights:
Shopee is an online shopping application based in Singapore and is considered one of the famous online clothing shopping websites in Vietnam
The function of this system is to act as a middleman between merchants and individual shoppers to collect fees
Shopee's business includes everything customers need to buy household products, fashionable clothing, cosmetics, toys, and more
Shopee's fashion products range from high-end to low-end. Prices are generally lower than prices at retail points of sale, although delivery costs are a bit higher than average
However, because of its nature, this ecommerce floor also has a lot of poor quality sellers, so what you need to do is to find out carefully before buying through quality inspection and evaluation. Reviews from previous buyers
Another significant advantage of shopping on Shopee is the plethora of offers, discount codes and free shipping. These programs are launched with great frequency, at major holidays or special days of the month
Key features:
Sell everything the user needs to buy except for items such as: animals and animal products, currency, credit cards, debit cards, etc
Huge number of transactions, millions of hits and orders every day
The company's sales in 2021 was 9.95 billion USD, up from 1.61 billion USD in 2020; however, the net loss climbed to 2.04 billion USD from 1.61 billion USD
Website: shopee.vn
👉 Read More: Shopee Vietnam To Philippines Service
👉 Read More: Shopee Vietnam To Malaysia Service
👉 Read More: How To Boost Sales In Shopee Easily In 2023? 8 Secret Tips
Juno - #1 Vietnam Online Clothing Stores in 2023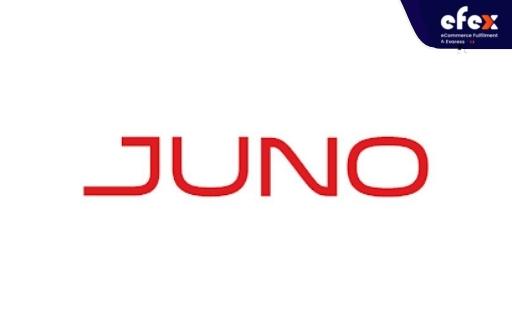 Juno in the process of formation and development Juno has developed into a popular footwear, wallet, and accessory brand among Vietnamese female customers.
Highlights:
The company has hundreds of locations across the country and a professional online sales website system and optimized features to help Vietnamese customers easily access and use
Juno's service always brings customers' satisfaction and interests are always protected and responded to as quickly as possible
Juno fashion products are of good quality, from fabric to design, are tailored and reasonably priced, and are affordable for most Vietnamese women
Each brand's collection also has different humanistic meanings, breath of the times. For these reasons, Juno is a fashion brand with great potential for growth
Key features:
Main products are shoes, bags, dress and accessories for women
Sales turnover is stable, relatively high. Especially on Black Friday, Juno's buying volume that day surpassed Zara, reaching 6.6 billion / day
In 2022, Juno sold 2.5 million products and generated 400 billion VND in revenue, a 5x increase over 2020; by 2023, Juno expects to sell 4 million units
Website: https://juno.vn/
👉 Read More: Top 16 Vietnam online shopping in 2023
Vascara - Vietnam Clothing Stores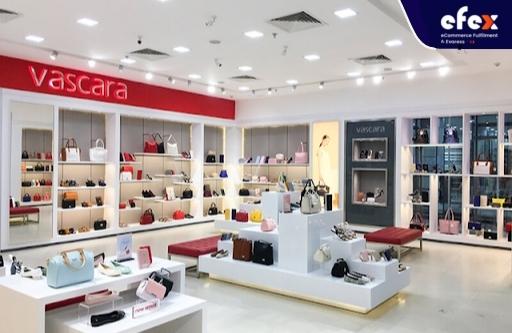 Vascara is the first women's fashion brand to own 137 stores nationwide. Along with that is an e-commerce channel with a modern and fresh user interface, which can meet the shopping needs of fashionistas across the country.
Highlights:
These products will help women to express their modern beauty, sophistication and catch up with world fashion trends
Vascara has collaborated with a series of famous designers such as Le Thanh Hoa, Adrian Anh Tuan, Cong Tri to launch many collections, becoming a prestigious brand when appearing on catwalks such as Fashion Week
Vascara's designs constantly integrate modern fashion culture with the passion of Vietnamese people to bring customers luxurious and classy fashion experiences.
The products you buy on the Vascara website and detect errors such as the product is not the same in the picture, the wrong size, or error, you can return it and request a refund by post
The customer care system of Vascara will assist you to solve the problem quickly
Key features:
The brand brings to Vietnamese female consumers high-end fashion products such as handbags, shoes, backpacks, glasses, wallets, ... designed with youthful designs and high quality.
With an average annual growth rate of 9.7%, the number of pairs of footwear sold in a month is comparable to 12.5 million pairs, and the Vietnamese market consumes roughly 0.41 million pairs per day on average
Website: https://www.vascara.com/
Canifa - Best Vietnam Clothing Stores for Kid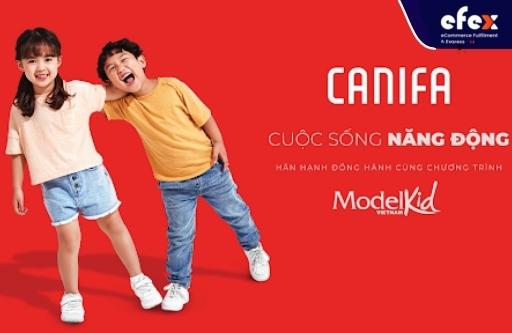 Canifa is a fashion brand established by Hoang Duong Trading and Service Joint Stock Company in 2001 to take advantage of the domestic market's demand for wool and yarn products due to its rich designs and high quality.
Highlight:
Efforts to diversify product lines to meet the increasing demands of customers, such as traditional fiber products, wool products, winter warm coats, shirts, shirts, Cool and dynamic t-shirts and skirts for the summer season.
Canifa is currently focusing on promoting children's designs with colorful and attractive designs, printed with Hello Kitty, Mickey, ... in addition to the items for men and women.
The separate quality standard system for garment products is based on Vietnamese and international standards to create safe and complete products with high quality.
Key features:
Canifa offers a wide range of products such as jean, khaki, elastic, and denim for all types of people, both adults and children
Currently, the brand has hundreds of stores in big cities such as Hanoi, Saigon, Hai Phong and also an optimal sales website
Canifa works with a variety of organizations, including the Vietnam Textile and Apparel Institute, Intertek, the Australian Wool Testing Authority of Vietnam Bureau Veritas, the Feather Testing Institute, IDFL, and others. The most accurate and objective test results, product quality will always be guaranteed.
Website: https://canifa.com/
👉 Read More: Top 10 Best Vietnam Wholesale Clothing In 2022
Marc Fashion - Online Shopping In Vietnam Clothes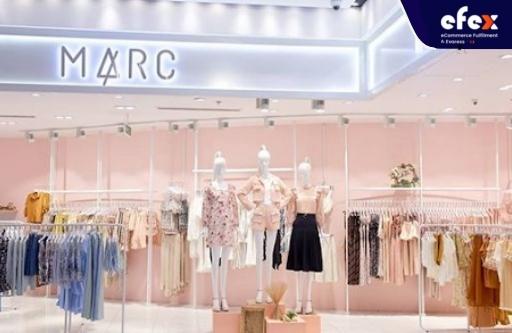 Marc Fashion is a high-end fashion business founded on a love of fashion, a desire to offer beauty to all women, and a desire to contribute to the creation of a new image for the industry. MARC has focused on investing in product quality and design in the Vietnamese fashion sector in order to bring the MARC Fashion brand closer to customers.
Highlight:
MARC designs are often vibrant and free-flowing. The harmonious blend of basic and modern fashion makes the designs both practical, suitable for many everyday situations and catching up with fashion trends of the year
These products have unique designs and patterns and are presented with the best quality products. Material selection, prototyping and finishing are all carefully specified in the designs
Professional team and a close combination of leadership
Key features:
The main product is women's dresses with many different designs and fabrics, catching up with world fashion trends
The system of over 23 stores is present in most provinces and cities such as Da Nang, Ho Chi Minh City, Hue, Nha Trang, etc. Along with that is the presence of two main Online distribution channels: website marc.com.vn and Fanpage with more than 480,000 followers
Website: https://marc.com.vn/
Yes24 - Online Shopping In Vietnam Clothes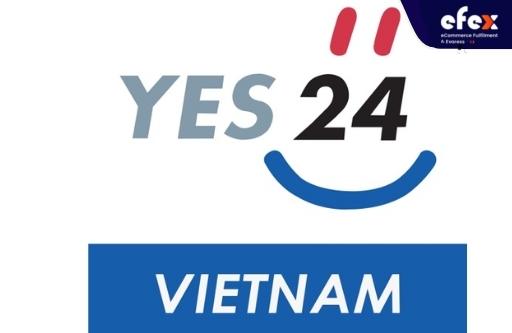 Yes24 is a Vietnamese clothing website specializing in selling products related to fashion, technology and beauty. Hansae Yes24 Corporation in Korea has granted Yes24 the first 100 percent foreign-owned internet business license in Vietnam. Yes24.vn is now attracting special attention from the Vietnamese market.
Highlight:
The optimal sales system for young people who shop online
All Yes24 products have clear origin, accurate labels and reasonable prices, with many attractive promotions for customers (50% discount, 60% or up to 72%)
Korean cosmetics and fashion products are one of the strong areas of the website, attracting many repeat customers
Yes24 makes customers even more satisfied by offering discounts, points for purchases and gifts
Key features:
Customers can shop for a wide variety of goods and brands at Yes24, including fashion, cosmetics, phones, watches, mom and baby supplies, etc.
Yes24's revenue reached $ 1.5 billion, up 9.3% from 2019. Profits reached $ 24.3 million, up 13.8% in 2021
Yes24 owns 12 categories from Korean imported fashion, mother and baby goods, home appliance import fashion to books and stationery and an online sales website
Website: https://global.yes24.com/
The Cosmo Việt Nam - Vietnam Online Clothing Stores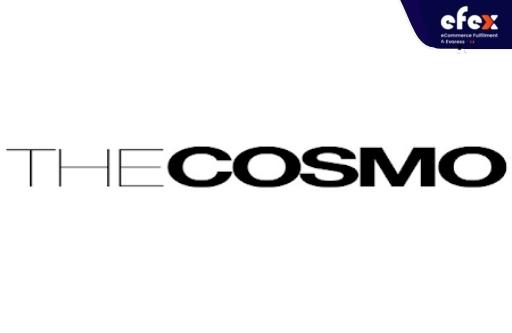 The Cosmo is an international fashion company born in the United Kingdom. Unlike other companies, The Cosmo focuses on establishing fundamental and important designs in life, allowing clients to freely mix and create their own style.
Highlight:
The Cosmo's distinction is evident in the carefully designed and machined textile products, combined with never-outdated designs and exquisite craftsmanship
At The Cosmo, in addition to aesthetic design, effective marketing and product development campaigns also help Cosmo gain a lot of success in the Vietnamese market.
Customers will get sophisticated fashion items at the cheapest cost, which is a way to bring joy to customers and help them become more confident in work and life
Cosmo always started with material development, using the best materials that were rigorously evaluated for their quality and safety
Key features:
Main products are clothing, essentials for men and women
THE COSMO started to distribute products through its stores and online sales nationwide
Cosmo's sales have increased steadily over the years, despite the influence of Covid-19. According to the report, the revenue that this business achieves in 2021 is more than 20 billion VND
Website: https://thecosmo.vn/
Uniqlo - Vietnam Clothing Stores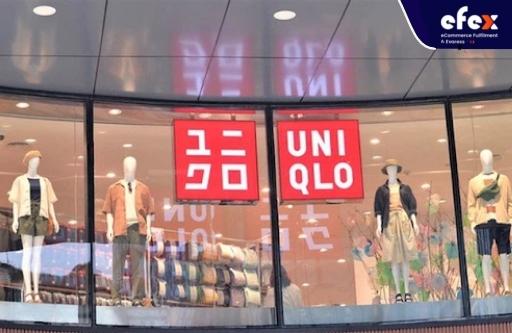 Uniqlo's fashion style, quality, and utility value reflect a modern and sophisticated Japanese Industrial culture. The excellence in the invention and perfection of new materials, with common features such as heat retention, helping to preserve skin's moisture, antibacterial, and high quality, is the deciding component in the brand's "uniqueness." Cooling and rapid drying due to high elasticity and thinness.
Highlight:
Instead of chasing fast fashion trends like its competitors, the company's approach focuses on the "Made For All" brand concept
The Uniqlo brand provides fashion items for 3 main groups of people: men, women and children
Uniqlo, the company that researches and tests new yarns, divides its merchandise into two basic "material" lines: Heattech, Fleece, Ultra Light Down, AIRism and Lifewear
For the Vietnamese market, Uniqlo in the eyes of users is a sustainable and friendly brand, but the price is not the number that many people can access
Key features:
Uniqlo is providing customers with a high quality range of sweaters and designer accessories
In the context of Fast Retailing's plan to have 800 Uniqlo stores in Southeast Asia within ten years, Vietnam was seen as a factor that aided Uniqlo's growth in Southeast Asia at the time. Fast Retailing's revenue in 2020 will be around 20 billion dollars
Currently, the Uniqlo store system in Vietnam is present in major commercial centers in many different provinces
Website: https://www.uniqlo.com/vn/vi/
Boo - Bò Sữa - Online Shopping In Vietnam Clothes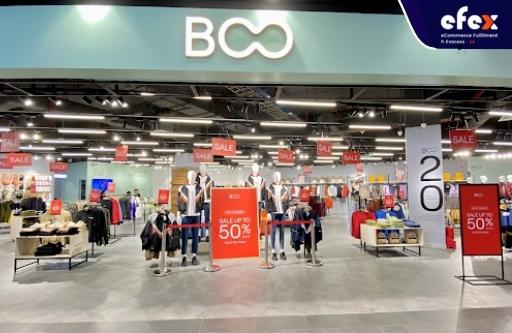 "Bò Sữa By BOO" is a well-known fashion brand for young people in Vietnam. After 15 years, Boo has swiftly grown from a modest shop near the old Amsterdam school to a countrywide chain of 35 locations.
Highlight:
Boo is the first Vietnamese company to sign an exclusive agreement to use DC Comics' graphics, as well as the first franchise agreement in Vietnam for the Adidas Neo line, creating the basis for the concept of the brand's "copyright" brand
Vietnamese brand BOO provides platforms, standing in a central position to connect young people, KOLs and businesses, while creating the biggest wave where young people play an important role. best
Furthermore, instead of conventional cotton, BOO uses organic cotton in its goods, which accounts for 35% of the total product. Although more expensive, this material is better for the environment, nature, and both the manufacturer and the customer
BOO uses environmentally friendly, water-based inks that deliver outstanding print quality without the use of harmful compounds in conventional inks. BOO currently imports 90% of its production inputs from domestic partners
Shops and manufacturing processes are all working to minimize the use of plastic bags
Key features:
Boo's products are usually logo-shaped t-shirts, clothes that are a bit youthful and dynamic
Boo's annual revenue is always greater than 100% and continues to increase at a steady rate of 30% in the following years. The maximum rate is 400 percent per year
Boo's stores are also present in many parts of Vietnam. In places with special locations, attracting many customers
Website: https://boo.vn/
Coolmate - Vietnam Online Clothes Shopping Website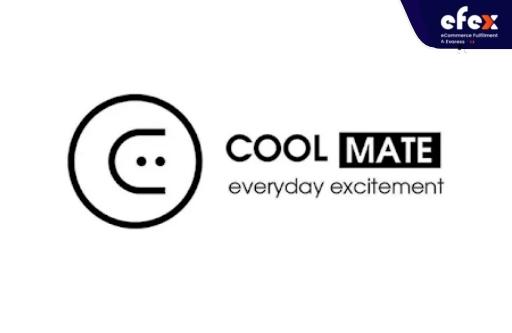 Coolmate was established in 2019, this is one of the highly rated Vietnamese online clothing stores when it comes to providing customized wardrobe shopping solutions for men, at reasonable prices. In just a short time Coolmate has grown 6 times thanks to the sale of basic products such as t-shirts, underwear and socks for men through the e-commerce platform. Startup Coolmate expects to reach $65 million in revenue by 2025 and gradually move towards an IPO.
Highlight:
Coolmate was established with the aim of creating a completely new shopping model for customers, the first optional basic wardrobe in Vietnam
Coolmate leverages the power of technology in the fashion sector to provide a basic shopping solution for male consumers first, more convenient and cost-effective - customers can buy a quality wardrobe with reasonable cost and prompt delivery.
Fast and convenient, customers can order online and get delivery
The product is highly applicable and easy to wear, so it is trusted by many men
Apply quality garment technology in our products
Main function:
Men's clothing and accessories with high quality and fast delivery time
A sales website and multiple social networking sites make shopping easier for customers
The company claims revenue of $ 39 billion in 2020, $ 139 billion in 2021, and $ 440 billion in 2022
Website: https://www.coolmate.me/
👉 Read More: Top 10 Vietnam Online Clothing Stores In 2023
D.CHIC
D.CHIC is one of Vietnam's leading clothing brands, offering stylish and tasteful women's fashion at accessible price points. As an established brand with boutiques across shopping malls in Vietnam, D.CHIC lets you try pieces on for fit - an advantage over solely vietnam online clothing stores. D.CHIC's aesthetic can be described as simple yet elegant Vietnamese-inspired designs.
Their clothes may look understated at first glance, but clever details and flattering silhouettes result in very feminine, chic outfits. As more international and local brands compete in Vietnam's booming retail industry, homegrown labels like D.CHIC retain an edge through understanding local customer preferences.
With foundations in Vietnamese culture and their retail expansion strategy, D.CHIC represents an exemplar vietnam clothing brand making its mark nationally. While newer vietnam clothing brands embrace e-commerce and digital storefronts, D.CHIC differentiates itself by allowing customers to experience its quality fabrics and flattery cuts in person. For fashion-conscious shoppers wary of online clothing purchases, D.CHIC's fusion of brick-and-mortar boutiques and a web store offers the best of both worlds.
Conclusion
Customers profit from their Internet purchases in a variety of ways. With just one click you can get your favorite things at a lower price and guaranteed quality. Hopefully, the websites that toplist of Vietnamese online clothing stores have just revealed will help you have more opportunities to shop for the most suitable things simply and quickly.
Vietnam offers a high-growth market for online fashion retail. By opening multi-platform online stores in Vietnam with unified omnichannel management, clothing brands and retailers can gain a strong foothold in this flourishing e-commerce industry. A data-driven approach along with building brand resonance among Vietnamese consumers will be vital for long-term success. Sellers and retailers looking to tap this opportunity can leverage services like Efex's Sell in Vietnam solution to swiftly establish their cross-border e-commerce operations.